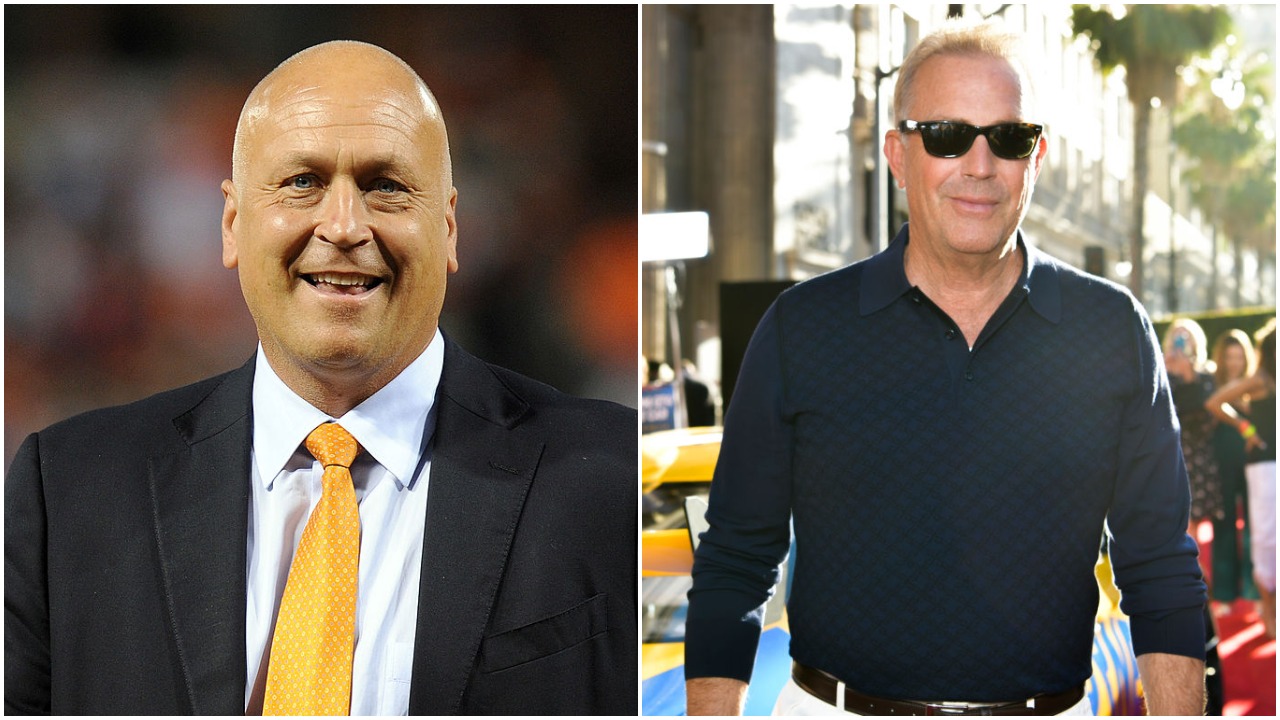 A Look at the Insane Rumor That Cal Ripken Caught His Wife Cheating With Kevin Costner, Which Nearly Ended the 'Iron Man' Streak
A look at the crazy rumor that Cal Ripken caught his wife cheating with Kevin Costner and how it nearly cost him his consecutive games streak.
You just have to love the internet sometimes, don't you? How some of these crazy rumors and urban legends get started is beyond me but one of the best ones I've ever heard over the last 25 years was a crazy tale of Cal Ripken Jr. catching his now-ex-wife, Kelly, cheating on him with Academy Award winner Kevin Costner in 1997. This was obviously during Ripken's playing days with the Baltimore Orioles when he was setting the record for most consecutive games played, a record that will never be broken.
If you're unfamiliar with this insane story, which both men obviously shot down (Costner was actually ready to sue), allow me to walk you through it.
Cal Ripken Jr. broke Lou Gehrig's record of consecutive games played in 1995
On September 6, 1995, Cal Ripken Jr. suited up for his 2,131st straight game for the Baltimore Orioles, breaking Lou Gehrig's longtime record for the most consecutive games played in Major League Baseball history. Gehrig had played in 2,130 straight games for the New York Yankees before taking himself out of the lineup on May 2, 1939, just weeks before it was announced that he'd been diagnosed with what is now known as ALS.
So you can imagine what a big deal it was for Cal Ripken to break this record. He was honored that night at Camden Yards when the game became official with a 22-minute standing ovation. But Ripken wasn't content to just break the record and then sit down. He wanted to continue the streak as long as possible, which he did until September 20, 1998, when he sat himself down, ending the streak at 2,632 games.
However, according to the alleged wild tale involving Kevin Costner, it nearly ended in 1997.
The wild tale of MLB's "Iron Man" catching Kevin Costner with his wife
So here's what you've all been waiting for. Seriously, go through random message boards involving Cal Ripken and you're likely to find the Kevin Costner story.
So the alleged and clearly untrue story goes like this. Ripken and Costner had met and become pals at the premiere of Costner's Oscar-winning film, Dances with Wolves, in 1990. Years later, in August 1997, Costner was said to be in Baltimore and was staying at Ripken's home. Ripken had to leave to go to the ballpark for a game against the Seattle Mariners and Costner was left at the house with Cal's then-wife, Kelly. It was said that Ripken had forgotten something and had to go back to the house, at which point he caught Kelly and Kevin Costner in bed together.
Naturally, Ripken was so overcome with rage that he was said to have beaten the tar out of Costner and then called the Orioles to tell them that he wouldn't be playing in the game that night, which obviously would have ended the streak. But then another crazy rumor came into play that the Orioles faked an electrical failure, which resulted in the lights not working, which obviously meant that the game, a night game, couldn't be played. Ripken then would come back the next day to continue the streak.
There is one part of that story that is true. The Orioles did cancel a game in August 1997 due to electrical failure. But it had nothing to do with Cal Ripken Jr. or Kevin Costner.
Both Cal Ripken Jr. and Kevin Costner have shot down the rumor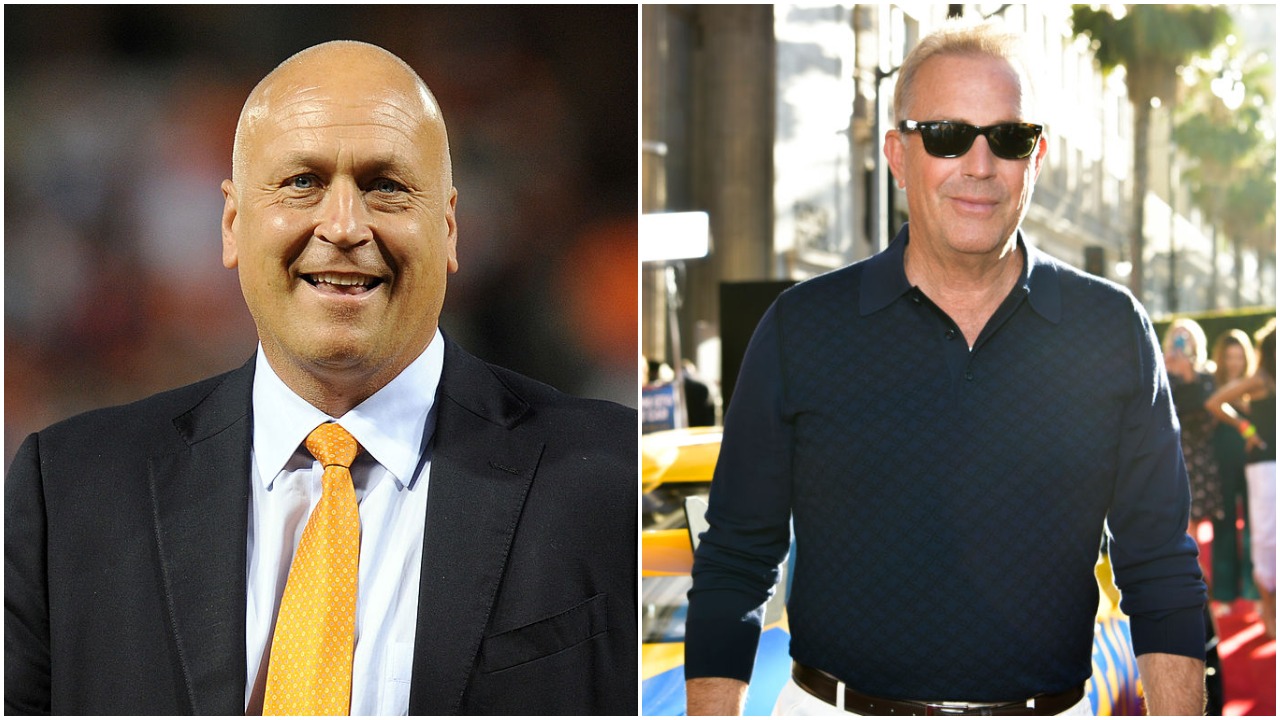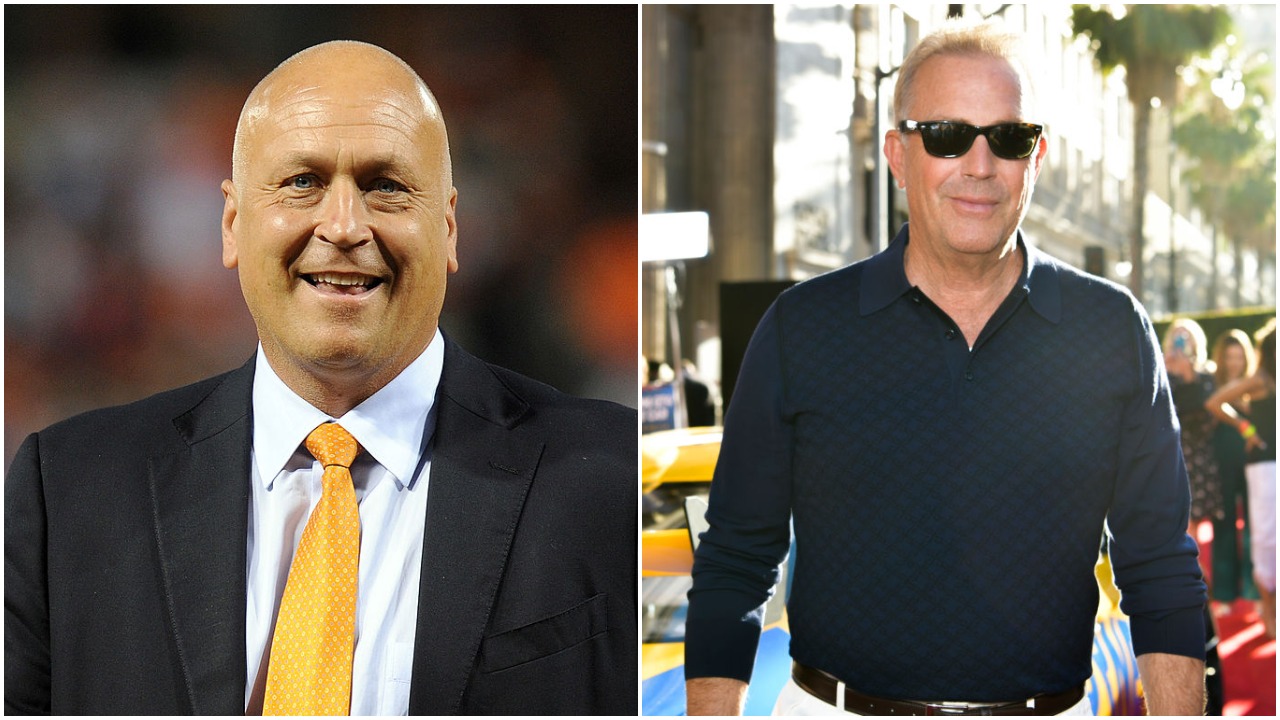 Four years after this incident was alleged to have happened, two radio hosts in LA were discussing the rumor on the air one day. According to the Los Angeles Times, Kevin Costner heard about it and was enraged. He reportedly called into the show the next day and shot everything down, saying he'd never even been to the Ripken home and that he'd spent a total of about 10 minutes with Kelly Ripken in his life.
"I thought at first you guys were saying this was true, and if you were, I was going to take your heads off.

"If there is something alleged, I'd love to see someone come forward. No one will, because they don't have the story to do it. There would be big money for a story like this, but it simply is not true.

"Look, I'm Crash Davis. If you want a rainout, I can get you a rainout. If you saw [Bull Durham] I just go break the sprinklers. . . . I don't know if Kelly or Cal–the night in question–had to go to the emergency hospital for something. I don't know–but what has been strung together is some kind of story."

Kevin Costner
Gotta love Kevin Costner for referencing one of his most famous roles. As for Cal Ripken Jr., he also shot down the story to NPR.
"It's easy to check the facts of that one. I remember it very well. The bank of lights went off and Randy Johnson was pitching for the Seattle Mariners. And we were deciding what to do about that. Was there enough visible light out there to actually see a guy throwing over 100 miles per hour? The bank was just over our dugout. And I physically went out and tested it for the umpire. I was in discussion with the umpires. I was definitely there, I was ready to play.

"And the funny part about it was we all decided it was better that we play that night because the next day would have been a Sunday day game, and Randy Johnson would have been throwing out of the stands, and in day games he's much harder to see. So we all decided that we were going to go. Evidently [Mariners manager] Lou Piniella told Seattle a little different story that the game wasn't going to go, and they started leaving the ballpark, so we didn't have that option after all. We scheduled it for the next day, and we played. But I definitely was there. And I'm sure I was on camera a number of times being out on the field."

Cal Ripken Jr.
And there you have it. Cal Ripken did later divorce Kelly but that didn't happen until just a few years back and it certainly had nothing to do with Kevin Costner. Again, I don't know where people come up with these things but that's a doozy, for sure.