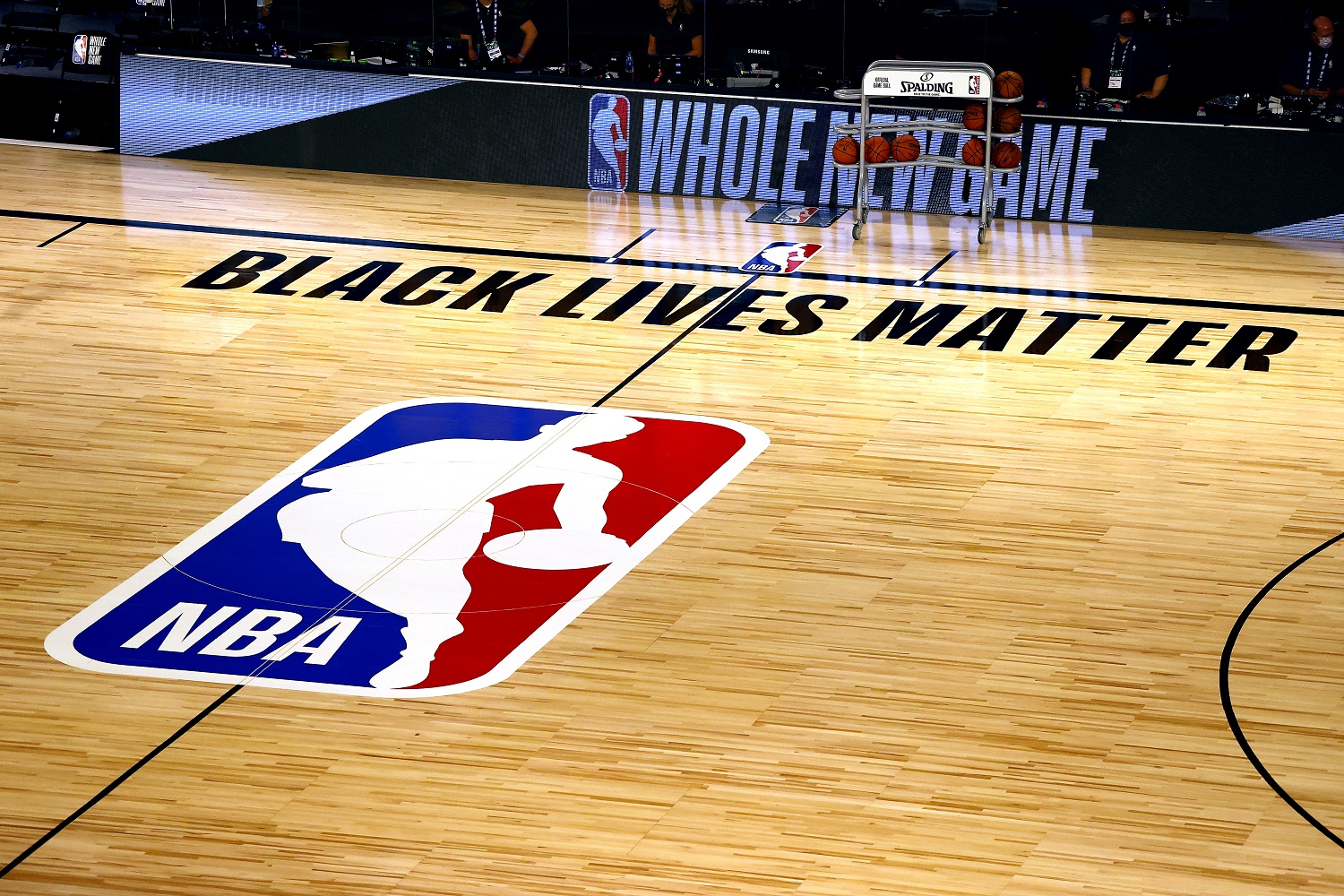 The Top 5 Potential NBA Free Agents Not Named Anthony Davis
A look at the top five free agents heading into the 2020 NBA offseason not named Anthony Davis, who is expected to sign a new deal with the Lakers.
With the 2019-2020 NBA season finally wrapping up a few weeks back, we're all now patiently waiting to hear what happens next. Nobody yet knows when the next season will start, although there has been recent talk that the 2020-2021 campaign could begin as early as December. But there's first the matter of NBA free agency and nobody knows how that will play out either. No date has been set for the start of the league year (at the time of this writing anyway) and there's also the issue of the new salary cap, which will almost certainly be affected given the loss of revenue due to the COVID-19 crisis.
But all of that will hopefully get straightened out soon and players will hit the market, although this year's crop of unrestricted free agents certainly won't be as exciting as what we had in 2019. There are, however, a number of big-name players that could potentially hit the market if they choose to opt out of the final year of their respective contracts.
One of those players that will almost certainly opt out is Anthony Davis. But there's essentially zero chance that he leaves the LA Lakers so we're not even going to include him on this list of the top five potential NBA free agents.
Brandon Ingram
In his first year with the New Orleans Pelicans, Brandon Ingram enjoyed the best season of his young NBA career in 2019-2020. He averaged a career-high 23.8 points per game while shooting 46.3% from the floor and 39.1% from the 3-point line.
Ingram is a restricted free agent, meaning that the Pelicans can match any offer that comes his way. He's likely put himself in position to receive a number of max contract offers so New Orleans will have to decide just how big of a role he'll play alongside Zion Williamson moving forward. The smart money says he'll be in a Pelicans uniform when the 2020-2021 season begins.
Fred VanVleet
Arguably the best true free agent on the market, Fred VanVleet certainly saw his value go up this past season. He set career highs in points (17.6), assists (6.6), rebounds (3.8), and steals (1.9) in the regular season and was even better in the NBA postseason.
The fact of the matter is that Toronto might not be able to afford him anymore. The Pistons certainly have a need at point guard and could make him a sizable offer but there seems to be a strong feeling around the NBA that he'll wind up with the New York Knicks.
Gordon Hayward
Gordon Hayward had a nice bounce-back season for the Boston Celtics in 2019-2020, averaging 17.5 points, 6.7 rebounds, and 4.1 rebounds, easily his best year in a Celtics uniform. The 30-year-old has a player option for the 2020-2021 season worth more than $34 million so it's hard to see him leaving that money on the table given the uncertainty of this offseason.
However, given the overall weak nature of this NBA free agent class, a team might be willing to offer him a lucrative multi-year deal, which he'd certainly have to consider. But, again, $34 million is a lot to leave on the table. Hayward will likely play next season with the Celtics and then hit free agency next summer when things are hopefully a bit more stable.
DeMar DeRozan
Like Gordon Hayward, DeMar DeRozan has a decision to make. Does he test free agency or does he exercise his player option for the 2020-2021 NBA season and remain with the San Antonio Spurs? His option isn't as big as Hayward's but it's still worth more than $27 million and it's not likely that he'd make that much anywhere else.
However, at 31 years old, DeRozan can still put the ball in the basket, even if he essentially refuses to shoot from beyond the 3-point line (he's only made 16 over the past two seasons). But he still averaged 22.1 points this past season and teams are always looking for a scorer. There have also been reports that he's not happy in San Antonio so he could be looking to score a multi-year deal elsewhere.
Danilo Gallinari
Danilo Gallinari, who enters the offseason as an unrestricted free agent, was a big reason for the surprising success of the Oklahoma City Thunder this past season. The Italian superstar averaged 18.7 points in 2019-2020 and is one of just four players over the last two seasons who have shot 40% or better on 300 or more 3-point attempts.
With the departure of head coach Billy Donovan, it's looking more and more like the Thunder are headed toward a massive rebuild and the 32-year-old Gallinari likely doesn't fit into those plans. Every team is always looking for a big man that can shoot and Gallinari certainly fits the bill. He'll likely be a highly sought-after player this offseason and should get himself a nice deal.
All stats courtesy of Basketball Reference
All contract info courtesy of Spotrac