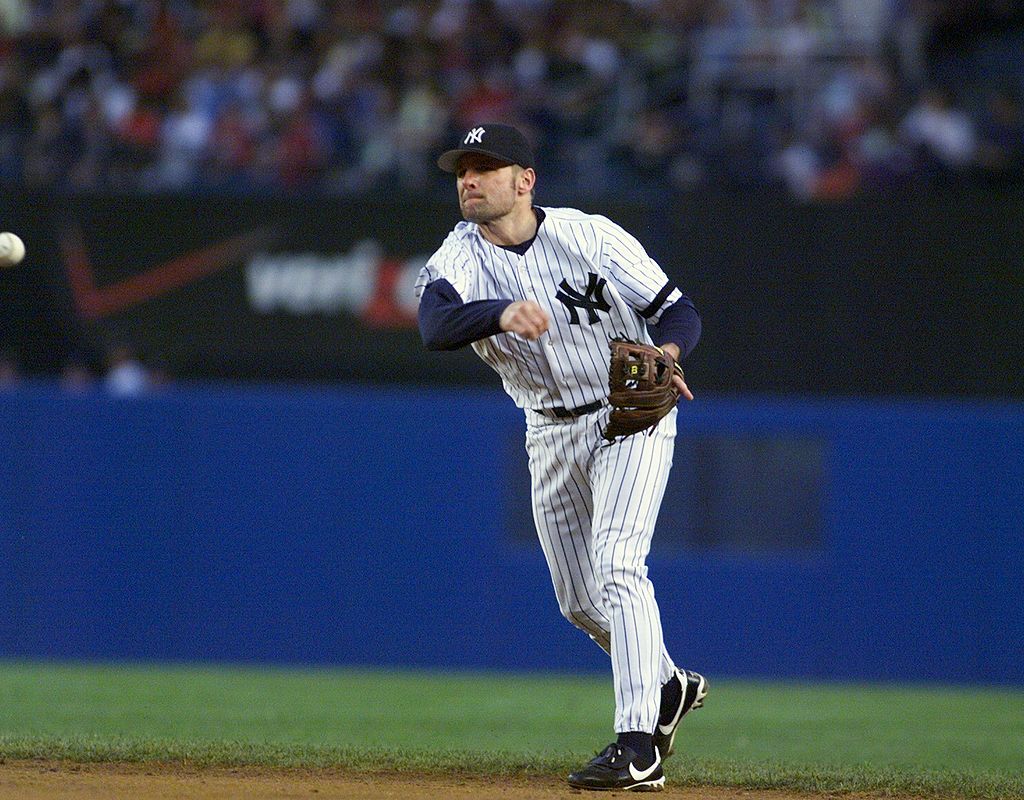 The Yips and How It Affected Numerous Baseball Careers
The yips are a taboo topic in sports. No one likes talking about it because it's so mysterious and can end careers. Here are some notable cases of the yips in baseball.
When you hear the word yips, most envision a well-trained athlete losing control of their ability to perform a basic function at the highest level. In MLB, the best example is a player forgetting how to throw a ball. One errant throw can alter a game, a season, and sometimes even a career. Here are some of the most notable cases of baseball players with the yips.
Steve Sax with the LA Dodgers
When Steve Sax won the National League Rookie of the Year in 1982, LA Dodgers fans expected big things from their budding second baseman. The following season, things couldn't have started worse for Sax. By the All-Star Break, he had 26 errors. The second baseman had fallen victim to the yips, and inexplicably, couldn't make the short throw to first base on routine plays. 
During the All-Star break, Sax had a conversation with his ailing father who told him he didn't have a mental block; he had a temporary loss of confidence. He needed to practice being more confident and it would translate to game play. He was right. Sax overcame his defensive issues, and, in 1989, had the highest fielding percentage (.987) among second basemen in MLB. He had a 13-year career and won two World Series titles with the Dodgers.
Chuck Knoblauch with the New York Yankees
Chuck Knoblauch started his MLB career in 1991 with the Minnesota Twins and quickly became one of the best fielding second basemen. In Minnesota, he won Rookie of the Year honors and made four All-Star appearances. After moving east to play for the New York Yankees, that's when the trouble started.
In a 2000 game against the Chicago White Sox, Knoblauch made three throwing errors in six innings, one of the errant throws hitting Keith Olbermann's mother in the stands, before taking himself out of the game. He even left Yankee Stadium with the game still in progress. He made 15 errors the first half of the season and after an injury in August, returned to the lineup as a designated hitter and remained there through the World Series title run. In 2001, he moved to left field and never played second base again.
Rick Ankiel with the St. Louis Cardinals
Rick Ankiel pitched his first full season for the St. Louis Cardinals in the 2000 season, and the 20-year-old made an excellent first impression. In 30 starts, Ankiel finished with an 11-7 record, recorded 194 strikeouts, and had a 3.50 ERA. 
As the Game 1 starter of the NLDS against the Atlanta Braves, Ankiel pitched two scoreless innings and then the yips struck. He uncorked five wild pitches that third inning and was removed from the game. After protesting manager Tony La Russa's decision to sit him in his next start, the skipper gave him the ball and Ankiel lasted just two-thirds of an inning.
Ankiel quit pitching but made a triumphant return to the majors in 2007 as a hitter. He retired after 2013 with a career .240 batting average and 76 home runs.
Jon Lester with the Chicago Cubs
When most baseball fans think of pitcher Jon Lester, they don't think of the yips. Instead, Lester is viewed as a solid MLB starter who's pitched 14 seasons, made six All-Star rosters, and was an integral part of two World Series titles with Boston and one in Chicago with the Cubs. 
But Lester has struggled for years throwing the ball to first base. He first showed signs in 2010, but it steadily grew worse over the next few seasons. In 2012, Boston manager Terry Francona knew Lester was struggling and drastically reduced the number of called pickoff moves. That season Lester attempted just five. In 2013, six, but none after the first month of the season. In 2014, none. 
Despite his inability to effectively throw to first, Lester has still managed to find success as baserunners are hesitant to lead off first just because he's a lefty and faces them directly. Lester's mental game with runners including fake pickoffs and pitchouts, combined with his first baseman and catcher working together, has limited the damage.
Hayden Hurst in the minor leagues
Why is the new Atlanta Falcons tight end on this list? Hayden Hurst never envisioned a career playing in the NFL. The 6-foot-4-inch 245-pounder was a highly touted baseball pitcher coming out of high school. In 2013, the Pittsburgh Pirates drafted the hard-throwing right-handed pitcher and sent him to Bradenton, Fla. and the Gulf Coast League. 
Soon after arriving in Florida, Hurst developed the yips. Hurst made a single appearance in professional baseball and pitched one-third of an inning. He walked five batters. For two years, the Pirates organization tried to work through the situation with Hurst to no avail. In 2014 Hurst quit the game and began his pursuit of a career in football. 
The yips have existed for years and caused varying degrees of turmoil in players' careers. Some have managed to overcome, while others have had their careers completely ruined. It's a perplexing issue that no one has ever been able to medically diagnose and come up with a consistently viable solution. Whatever the cause, it's painful to watch these top-level athletes struggle. In the end, it does remind us that despite their incredible skills, they are still human.