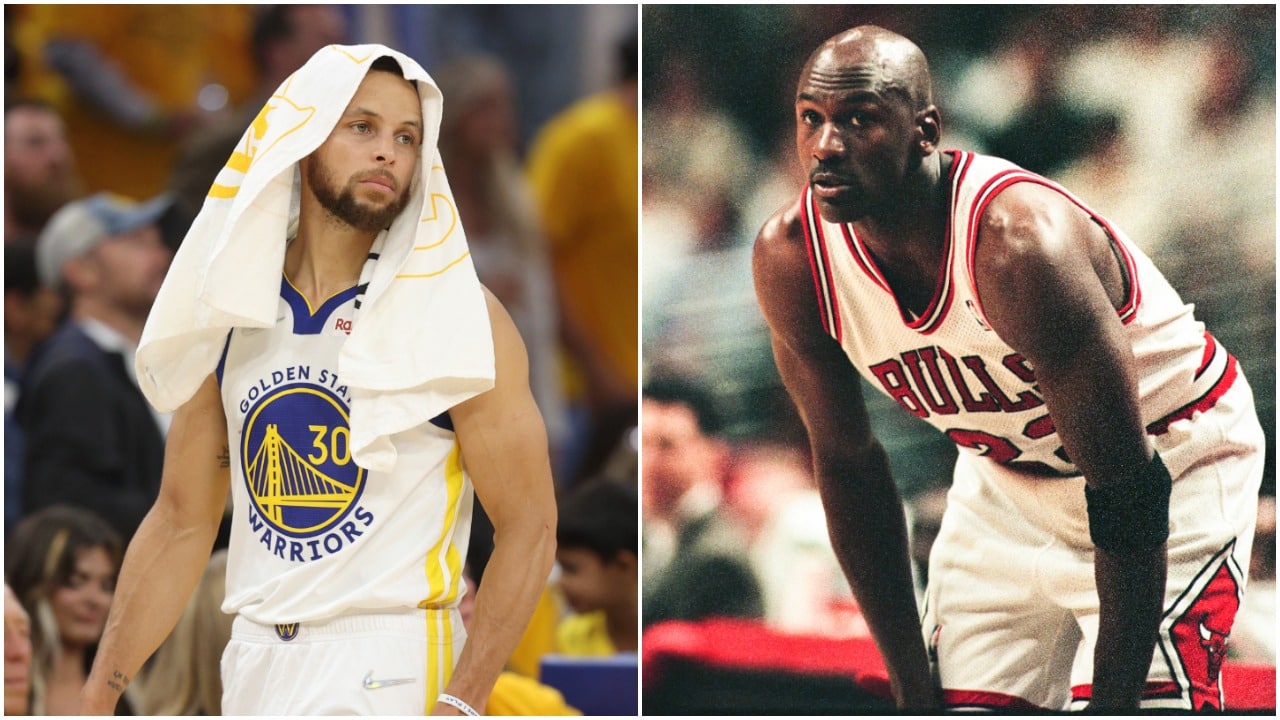 Think Stephen Curry Shot Poorly in Game 5 of the NBA Finals? Michael Jordan Had an Even Worse Performance in the 1996 Title-Clinching Game
Stephen Curry's off night in Game 5 of the 2022 NBA Finals wasn't as bad as Michael Jordan's was in 1996.
Make no mistake about it. Stephen Curry had an off night for the Golden State Warriors in Game 5 of the 2022 NBA Finals. It happens. But what shouldn't be happening is the two-time NBA MVP getting torched by a select few on social media. Trust me. It's happening. It's nowhere near as bad as it would be if LeBron James shot the ball like Steph did on Monday night. But it's happening.
And it's just some of the same garbage we see when LeBron plays poorly. Or breathes wrong, for that matter. You know the types of posts about which I'm talking. Those that come from people who think Michael Jordan was a god and could do no wrong back in the day.
And that's what I ran into after Curry's Game 5 performance against the Boston Celtics. Things like, "Michael Jordan would have never shot the ball like in the NBA Finals." But I'm here to burst that bubble, folks. Michael Jordan did indeed shoot the ball like that in the NBA Finals. In fact, he was once even worse.
Stephen Curry shot 31.8% from the floor in Game 5 of the 2022 NBA Finals
For those who missed it, Stephen Curry shot just 31.8% from the floor in Game 5, hitting only seven of 22 shots. That's close to 16% less than his field goal percentage during the regular season. But that wasn't even the most surprising stat of the night.
The two-time NBA MVP was 0-for-9 from the 3-point line, marking the first time in Curry's postseason career that he failed to connect from beyond the arc. Monday marked his 133rd career game in the NBA playoffs. He'd also hit at least one long ball in his last 233 games, a stretch that includes both the regular season and postseason. Both are NBA records and likely will be for quite some time.
Michael Jordan shot 28.3% from the floor in Game 6 of the 1996 NBA Finals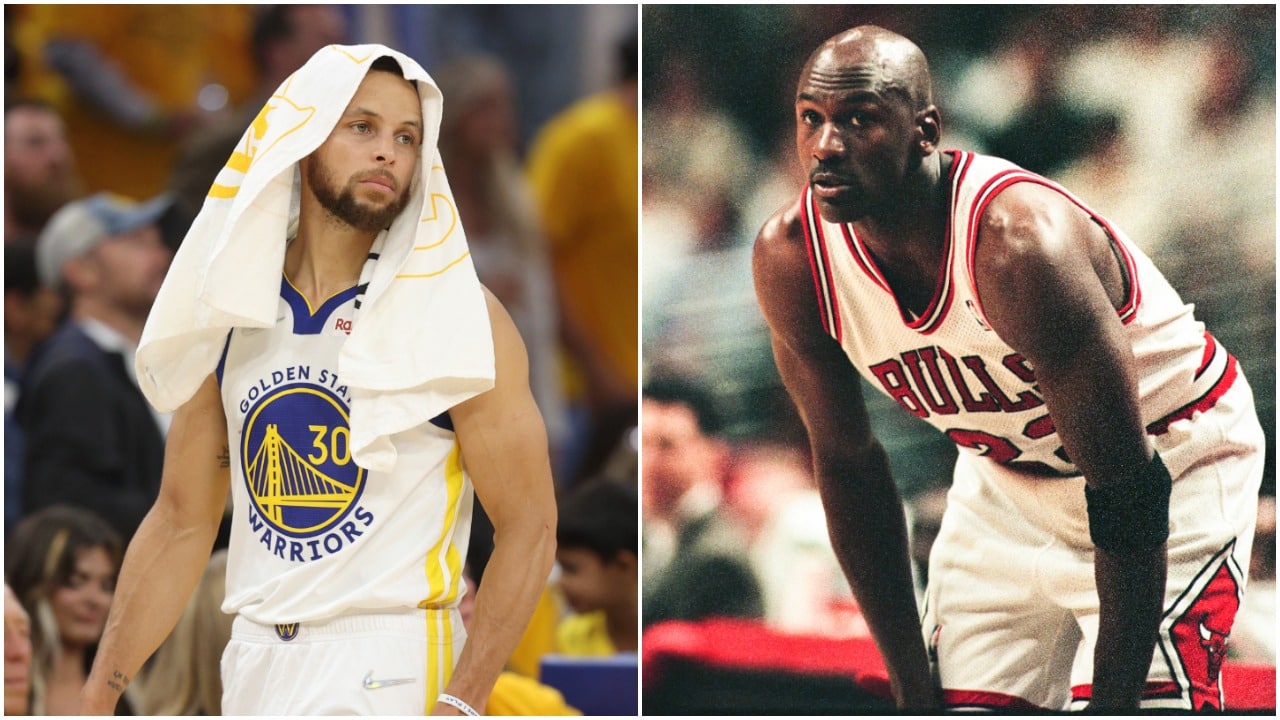 As for Michael Jordan's dismal NBA Finals performance, that came in 1996 against the Seattle Supersonics. And this wasn't just any game. This was the famous Game 6 clincher on Father's Day. While Jordan's emotional post-game cry for his father was included in The Last Dance, his stat line certainly wasn't.
Jordan shot a woeful 26.3% from the floor at the United Center that night, hitting just five of 19 shots from the floor. But, no, he never had a problem with Gary Payton, right?
Oddly enough, MJ, never the greatest 3-point shooter in his career (minus Game 1 of the 1992 NBA Finals anyway), went 1-for-3 from long range.
The Bulls obviously still won the game, and Jordan obviously still won NBA Finals MVP. Similarly, the Warriors won Game 5, and when Golden State wins this series (sorry, Celtics fans, it's happening), Curry will also win NBA Finals MVP.
No matter what anyone on Twitter says, Curry's legacy wasn't damaged with one bad shooting performance, just like Jordan's wasn't that night more than a quarter-century ago.
Stats courtesy of Basketball Reference
Like Sportscasting on Facebook. Follow us on Twitter @sportscasting19 and subscribe to our YouTube channel.