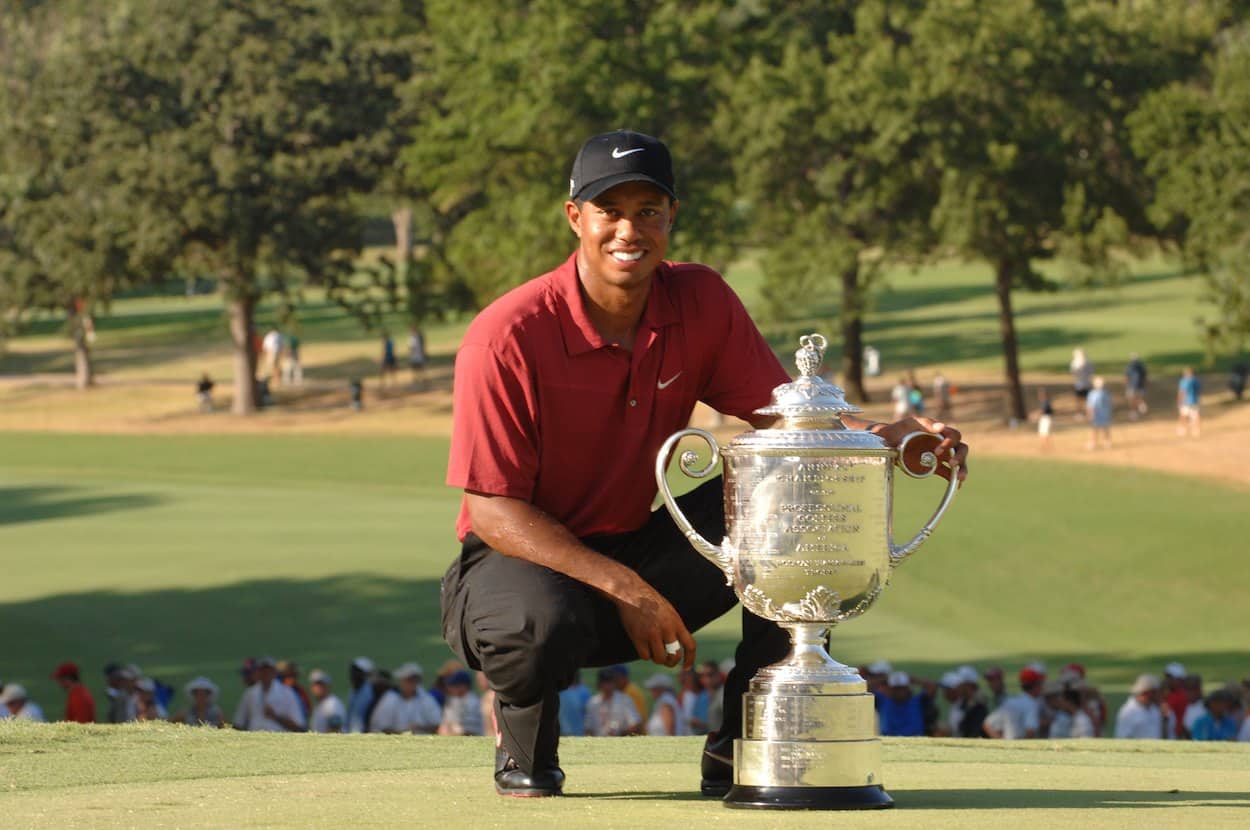 What Is Tiger Woods' Lowest Round Ever on the PGA Tour, and Has He Ever Shot 59?
Has Tiger Woods ever shot a 59 on the PGA Tour?
Tiger Woods has played thousands of professional golf rounds since making his PGA Tour debut in 1992. He's tied with Sam Snead for the most wins in PGA Tour history (82) and holds more records than anyone who's ever picked up a club, but what's the best score he's ever recorded on a golf course?
So, what is Tiger Woods' lowest round ever on the PGA Tour, and has he ever shot 59?
What is Tiger Woods' lowest round on the PGA Tour?
Woods is widely considered the greatest golfer to ever live, but he's never shot 60 or better on the PGA Tour. His lowest round ever in competition is 61, which he shot four times over the years.
Woods' first 61 came at the Byron Nelson Classic in 1999. He was just 23 years old at the time. The following year, Woods shot 61 at the WGC-NEC Invitational at Firestone. His next 61 came a few years later at the Buick Open in 2005, and his most recent 61 came at the WGC-Bridgestone Invitational at Firestone in 2013.
Interestingly, Woods only won two of those four events.
What is Tiger Woods' lowest round in a major?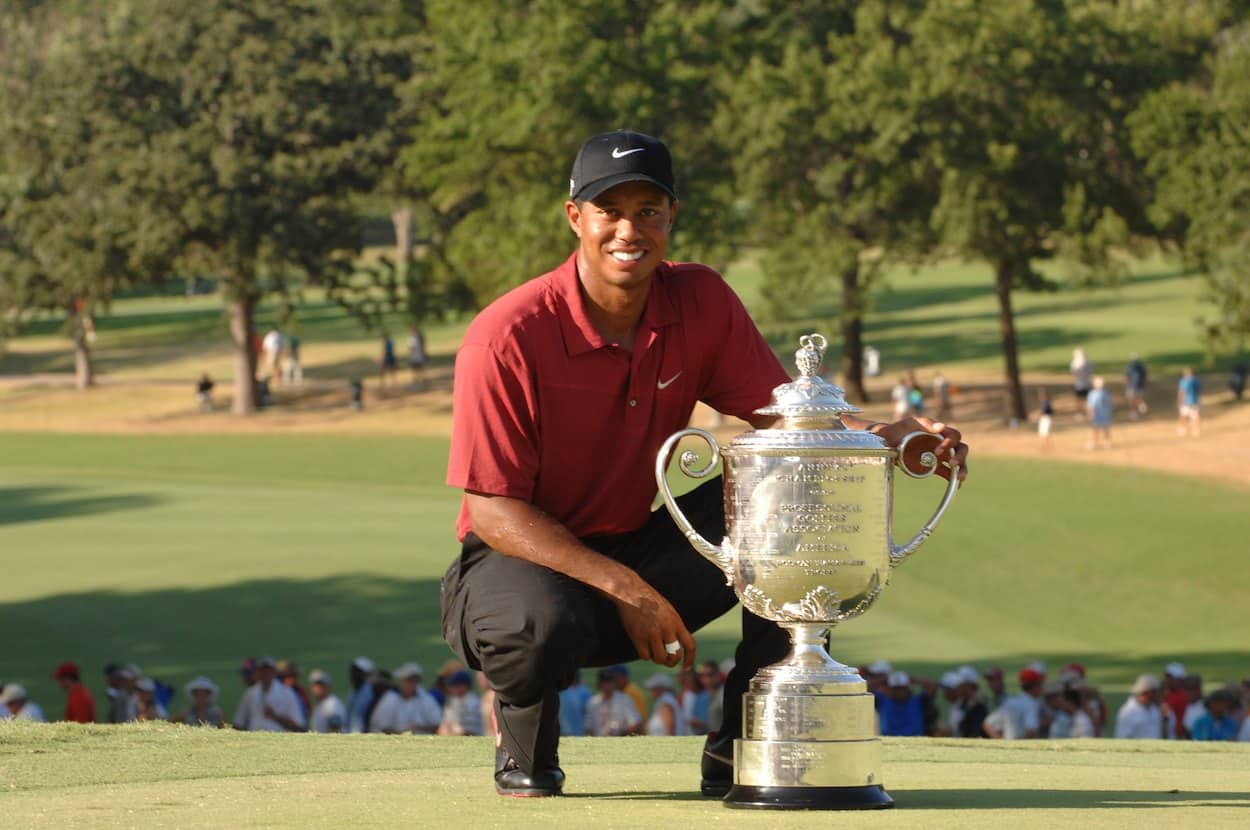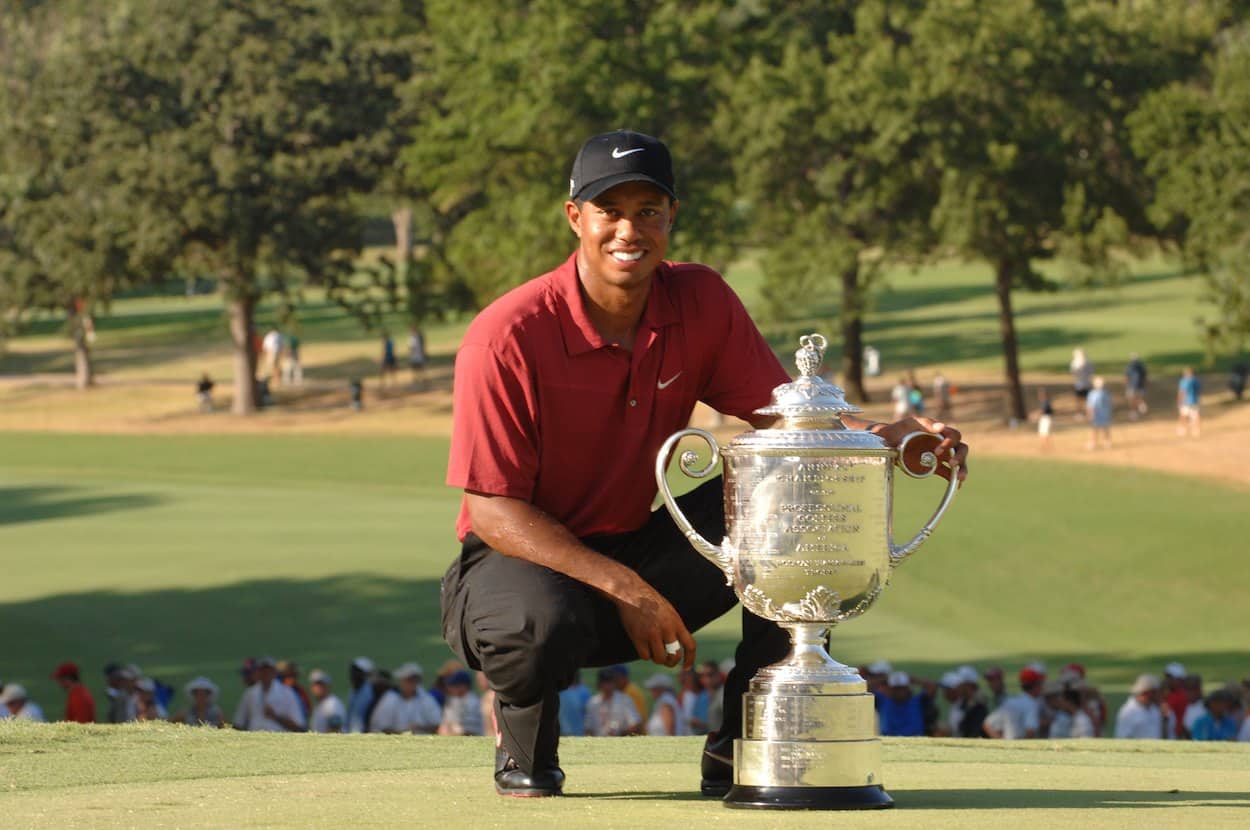 Considering major championships are much more difficult than regular PGA Tour events, it would make sense that Woods hasn't scored as well in majors.
As for the lowest round of his career in a major, Woods shot a 63 in the second round of the 2007 PGA Championship at Southern Hills. He also shot 64 two times — once at the 1998 Open Championship and again at the 2018 PGA Championship.
Woods' 63 is one shot shy of the major championship scoring record of 62, which came courtesy of Branden Grace at the 2017 Open Championship.
Has Tiger Woods ever shot 59?
In the storied history of the PGA Tour, only 12 players have managed to shoot sub-60 rounds. Eleven of them shot 59, but Jim Furyk is the only player in PGA Tour history to shoot a 58 in competition.
As for Woods, he's never shot better than 61 on Tour, but he has shot one 59 in his life.
On April 4, 1997, just a few days before the start of the Masters, Woods shot a 13-under 59 alongside Mark O'Meara at Isleworth Country Club in Windermere, Fla. He still maintains it's the best round of golf he's ever played in his life.
Surprisingly, Tiger has never shot 60 in a single round of golf, just one 59 and a few 61s.
Have thoughts on this topic? Keep the conversation rolling in our comments section below.