What Is Tiger Woods' Worst Round Ever on the PGA Tour?
Tiger Woods is widely recognized as the greatest golfer to ever live. The Hall of Famer is tied with Sam Snead for the most wins in PGA Tour history (82), is second all-time behind only Jack Nicklaus in major championship victories (15), and holds more records than you can count.
But just like us amateur golfers, even the greatest of all time struggles on the golf course from time to time. It doesn't happen often, but when it does, it makes us feel much better about our golf games. So, what is the worst round of Tiger Woods' PGA Tour career, and what's his highest score ever in a major?
What is Tiger Woods' worst round on the PGA Tour?
During Tiger's prime years, it was almost shocking whenever he didn't shoot under par. In his exceptional 2000 season, he shot more rounds in the 60s than he shot in the 70s. He also didn't miss a single cut and shot worse than 75 just one time in 80 PGA Tour rounds.
But when Woods started to get older and his game started to deteriorate, the higher scores followed.
Woods shot his first career 79 in 2010 in the second round of the Quail Hollow Championship. Three years later, he shot another 79 in the third round of the Memorial Tournament. His third 79 came in 2014 in the third round of the Farmers Insurance Open. Interestingly, all three rounds came at golf courses he's loved throughout his career.
But has Tiger ever shot in the 80s on the PGA Tour? He sure has. Three times, in fact.
One came in a major championship, but we'll get to that in a bit. The second came in 2015 when Woods shot an 82 in the second round of the Waste Management Open. The third, and the worst round of Woods' career, was a horrific, 13-over 85 in the third round of the 2015 Memorial Tournament. Tiger dunked four balls in the water and missed three putts from inside five feet during the nightmare round. He also closed it out with a quadruple-bogey eight on the 18th hole.
Yikes.
What is Tiger Woods' worst round in a major?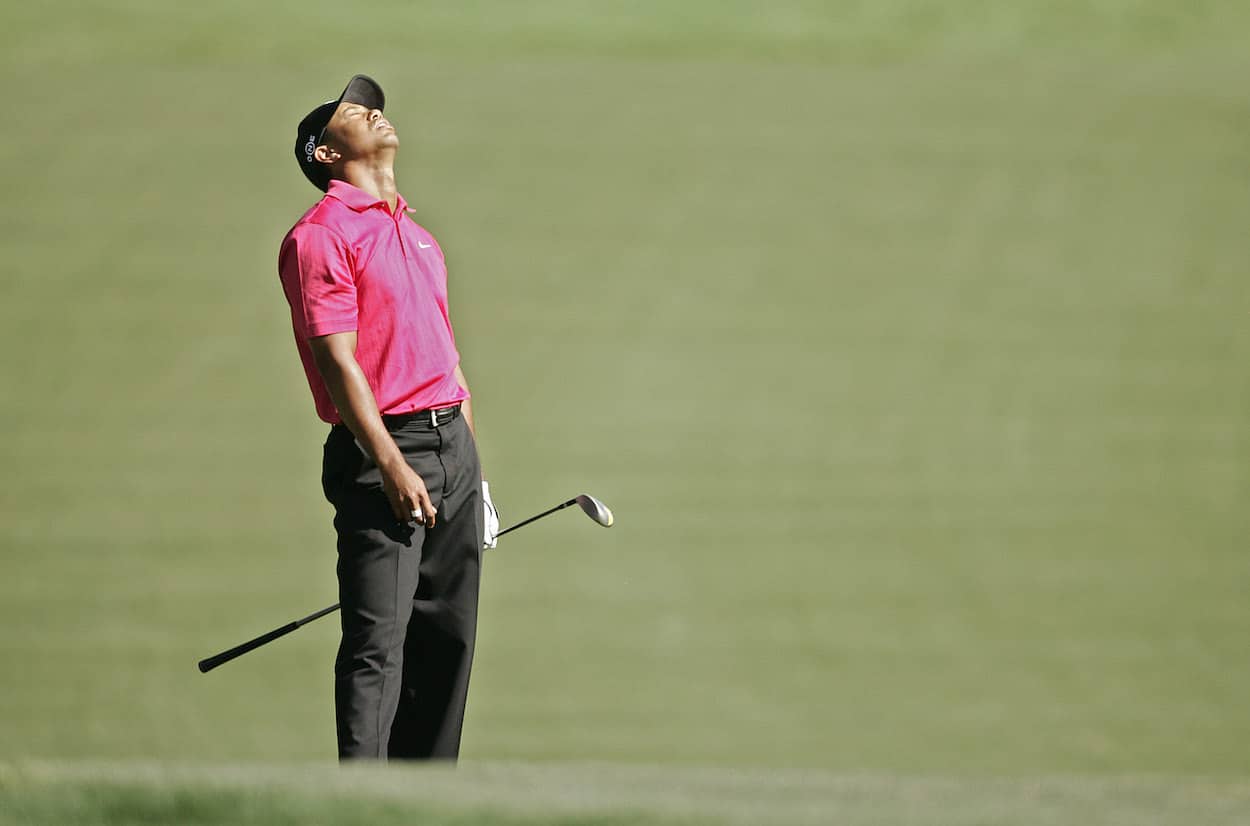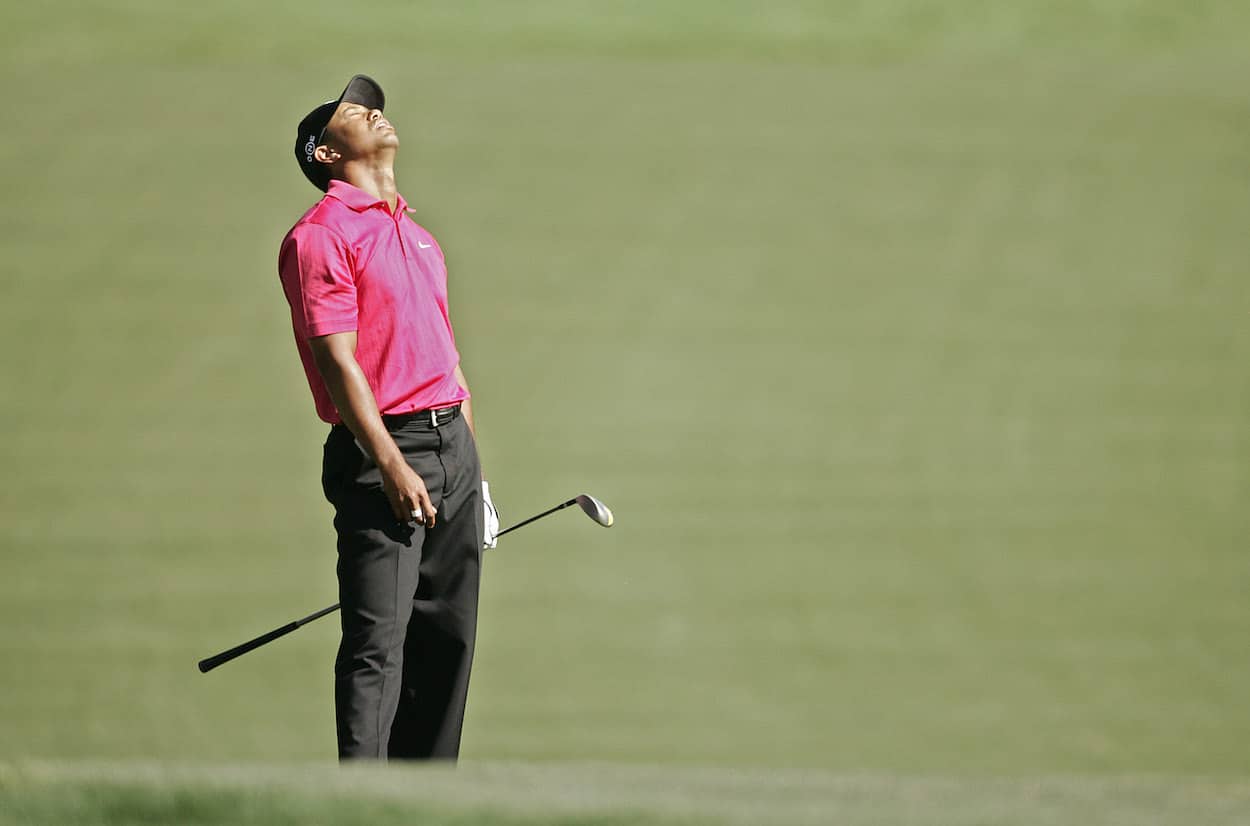 As mentioned before, Woods' third score in the 80s came in the major championship, and it came during the prime of his career. In 2002, Woods shot a 10-over 81 in the wind and rain at the Open Championship. The disastrous day came in the third round and knocked him out of contention rather quickly.
Even while playing through severe leg pain in 2022, Tiger never shot worse than 79 in his nine rounds.
It's conceivable to think Woods could break his record for the worst round of his career if he keeps playing into his high-40s and 50s.