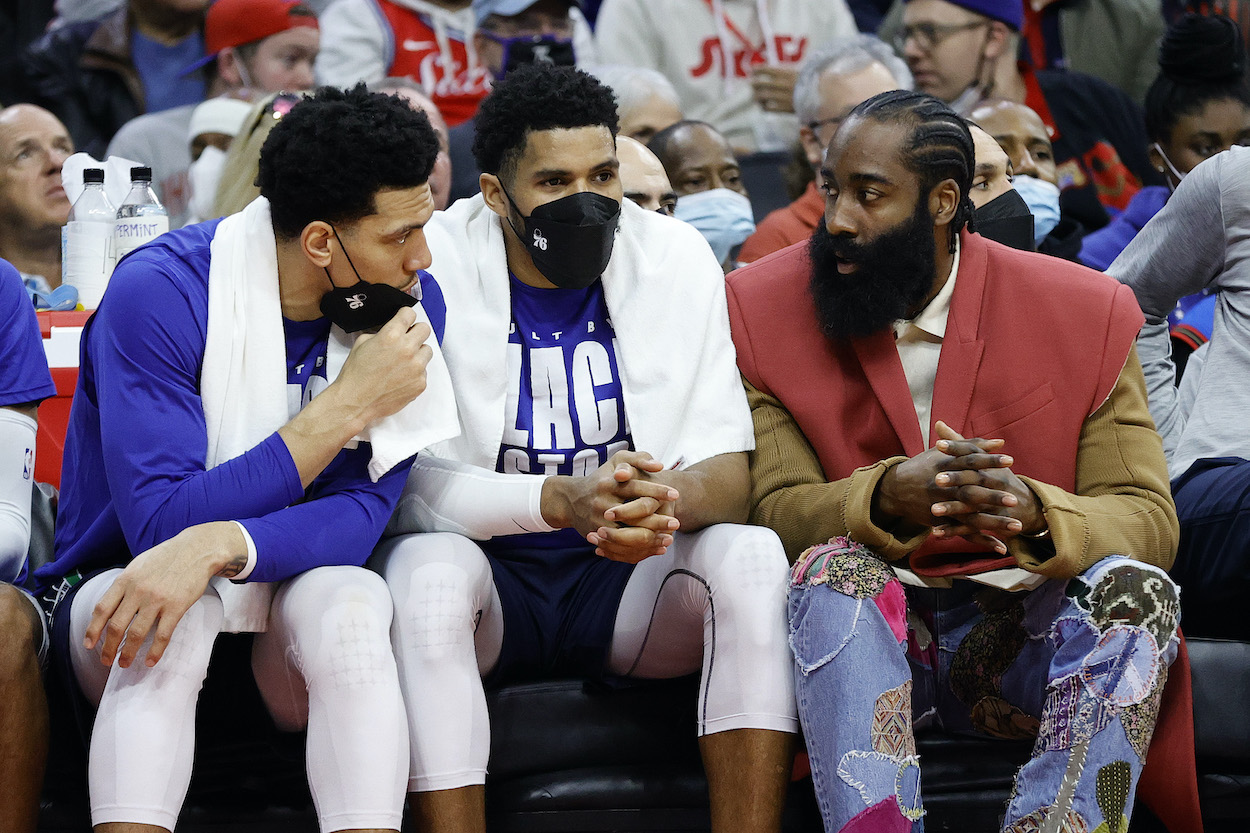 Tobias Harris Embracing His Reduced Role Alongside James Harden
The 76ers need Tobias Harris to embrace a new role on the 76ers, and he sounds willing to do just that.
The integration of James Harden into the Philadelphia 76ers' starting lineup has been a rousing success through two games. Not only does Harden look like his old, MVP self, but everyone on the Sixers' roster is already benefiting from his sheer presence on the court.
Well, everyone except Tobias Harris.
In two games with Harden in the lineup, Harris has shot a combined 5-for-18 from the floor for just 18 total points, and it's evident he's no longer a go-to scoring option for Philly.
But he's just fine that.
Tobias Harris has been downgraded to the 76ers' fourth scoring option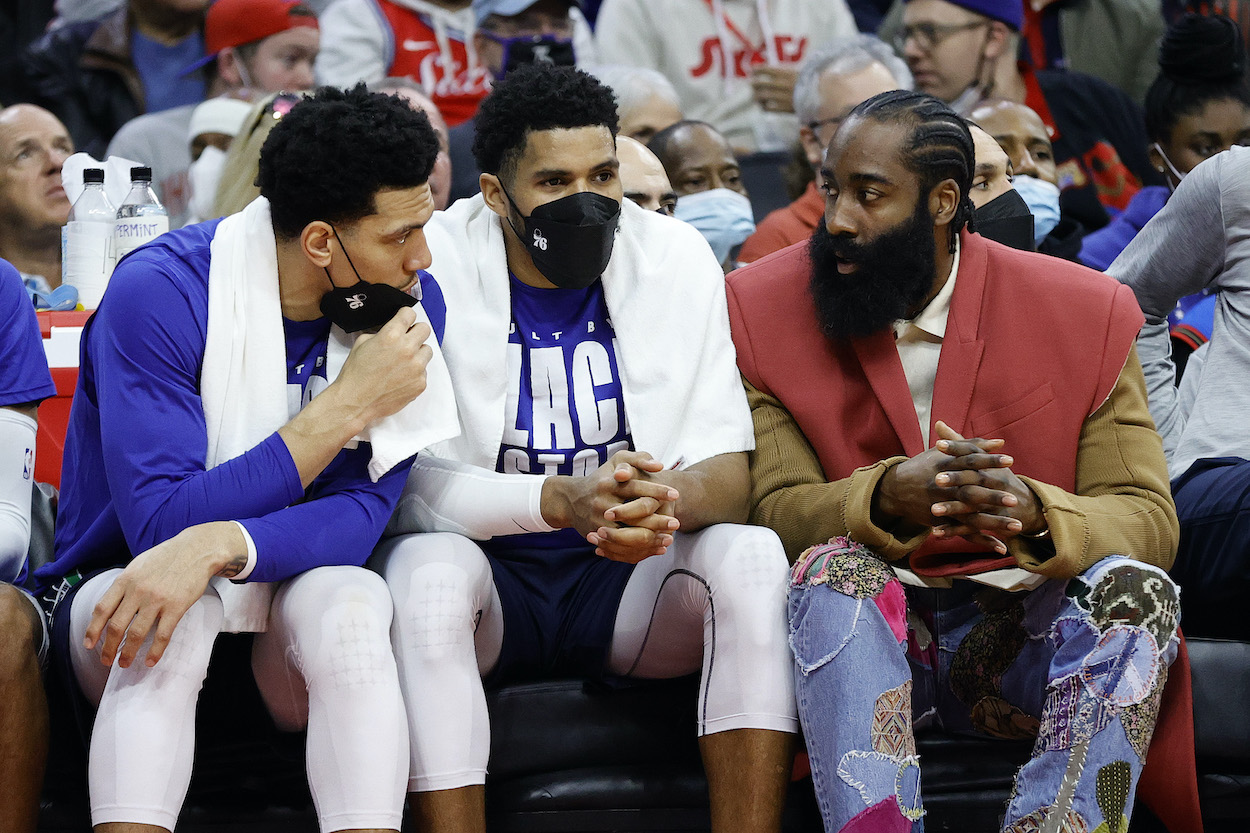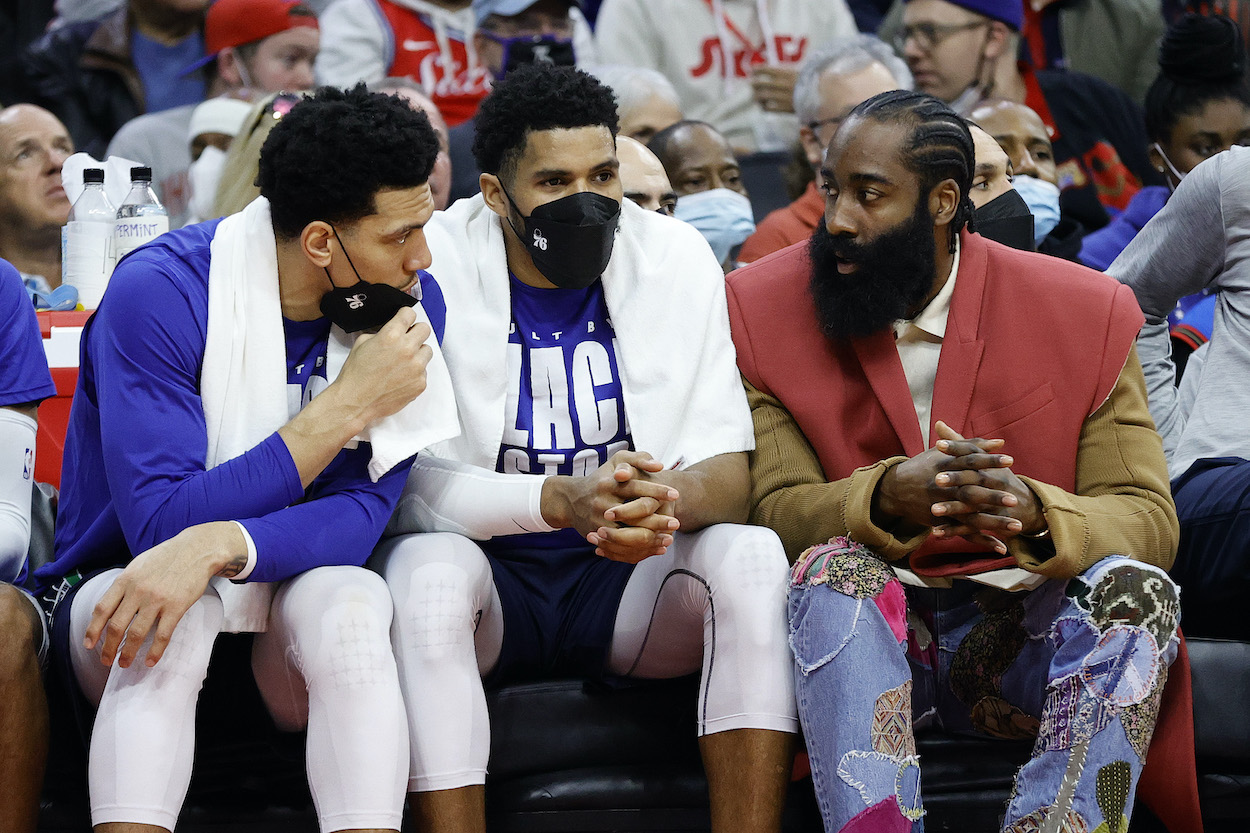 The 76ers already look like world-beaters with Harden and Joel Embiid wearing the same uniform. In two games with its new-look core, Philadelphia has averaged 129 points per game and outscored its opponents by 47 combined points.
With Harden now in the lineup, Embiid is seeing more open looks near the rim, Tyrese Maxey has more room to operate off-ball and in transition, and Matisse Thybulle has excelled as a back-door cutter. But it's been a different story for Harris.
The veteran forward has gotten open looks like the rest of the team, but he's been unable to knock them down. He's also taken just nine shots in both games. He was averaging 15 field goal attempts and more than 18 points per game before Harden's arrival.
Unfortunately for Harris, he's been downgraded to the fourth scoring option in this new lineup, but he has no problem with that.
Harris is willing to sacrifice his stats to win a championship
Nobody in today's NBA making more than $35 million per year would be happy about accepting a lesser role on offense. But now that there are two bona fide superstars and a budding star in front of Harris in the pecking order, he'll be forced to sacrifice some of his isolation scoring for the good of the team.
But if you ask him, the team's success comes first.
"Everyone has this notion of you've got to score this many points or that," Harris said Tuesday, per Keith Pompey of The Philadelphia Inquirer. "I get it, but at the end of the day like I said, I'm a winner and I [contribute] to winning basketball. If that is me taking 15 shots, if that's me taking eight shots, it is what it is. As long as we're winning basketball games, that's what the name of the game is about.
"A lot of people don't like to hear that, but that's the predicament we're in now. We have a lot of firepower, especially with James and Joel on the team."
Plenty of teams would be better off today if they had more unselfish players like Harris on their roster.
An unselfish approach is the key for the 76ers' title hopes
The 76ers now have two of the best 10 offensive weapons in the league on their roster, but unselfishness is the factor that will lead them to the NBA Finals in the end.
Harden has already shown a willingness to defer to his teammates, as his 28 total assists in two games lead the team. Even in crunch time of playoff games, both Harden and Embiid will have to learn to share the wealth when they attract double-teams. That's when Harris will become a crucial part of this offense.
"We have an opportunity to fight for a championship and do what we can to win basketball games," Harris said. "So your players, including myself, [doing] different things are going to [contribute] to winning basketball. It could be just being a leader in chemistry all the way down the line. That's what winning basketball is all about."
The Sixers have the pieces in place to make a title run in 2022, but it will take a complete team effort.
Like Sportscasting on Facebook. Follow us on Twitter @sportscasting19.