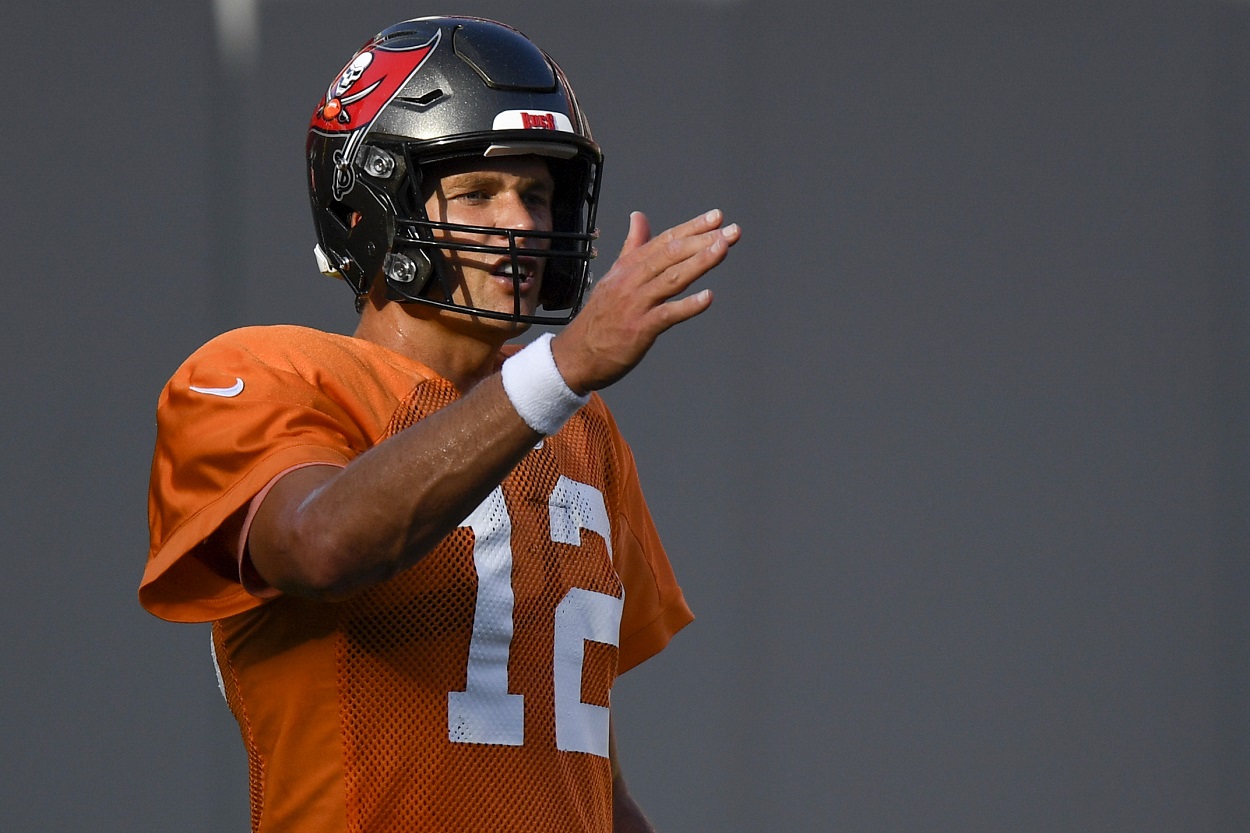 Tom Brady Has an Interesting Way of Dealing With Practice-Squad Players Who Intercept Him
A former teammate of Tom Brady's once revealed how the six-time Super Bowl champion dealt with practice-squad players that picked him off.
Tom Brady has long been known as one of the most competitive players in the NFL. He's also been known as one of the most well-prepared, which is why he's still playing at such an elite level at the age of 43 and is about to make his NFL-record 10th appearance in the Super Bowl.
As Brady prepares to finish up his 21st NFL season, his first with the Tampa Bay Buccaneers after two decades with the New England Patriots, the four-time Super Bowl MVP seems just as dedicated to his craft as he was when he first took over for Drew Bledsoe back in 2001.
And part of that dedication is putting in the work at practice (sorry, Allen Iverson, it's true), which TB12 takes extremely seriously. The same competitiveness we see on Sundays (or Thursdays or Mondays or Saturdays or whenever…you get the point) is the same competitiveness his teammates see on the practice field. He wants to be the best quarterback he can be on game day, which is why he actually rewards defensive players on the practice squad who intercept him.
But before we get to that, let's take a quick look back on what Tom Brady has accomplished over the years as a result of his preparation.
Tom Brady made nine Super Bowl appearances with the New England Patriots and won six titles
Taken in the sixth round of the 2000 NFL draft by the New England Patriots, Tom Brady took over the starting job in 2001 after Drew Bledsoe went down with a chest injury. TB12 went 11-3 as a starter that season and helped the Pats to just their third appearance in the Super Bowl, where they upset the St. Louis Rams to win the franchise's first title. After missing out on the postseason the following year, Brady and the Pats then won back-to-back titles following the 2003 and 2004 seasons and are still the last team (we'll see what happens Sunday with the Chiefs) to pull that off.
Over the next 15 years, Brady led the Patriots to six additional Super Bowl appearances, winning three of them. New England famously lost twice to Eli Manning's New York Giants and were upset by unlikely Super Bowl MVP Nick Foles and the Philadelphia Eagles following the 2017 season, which was part of a five-year stretch in which the Pats appeared in four Super Bowls, of which they obviously won the other three with victories over the Seattle Seahawks, Atlanta Falcons, and LA Rams.
TB12 has the Tampa Bay Buccaneers in their first Super Bowl in 18 years
With Bill Belichick and the Patriots ready to move on, Tom Brady took his talents to Florida and signed with the Tampa Bay Buccaneers in March 2020. While some doubted that Brady could even lead the Bucs to their first postseason appearance in 13 years, the three-time NFL MVP led Tampa Bay to an 11-5 record and a second-place finish in the NFC South, which earned them the No. 5 seed in the NFC playoffs.
Brady then led the team to three consecutive postseason wins on the road to make the Buccaneers the first team in NFL history to host a Super Bowl in their home stadium. They've got a tough matchup with Patrick Mahomes and the defending champion Kansas City Chiefs but even if Tampa Bay comes up short, it's truly an amazing accomplishment for Tom Brady to even be playing in this game. Of course, he won't see it that way given his competitive nature but it's the truth. And speaking of that competitive nature, let's get to why you came here.
Tom Brady pays practice-squad players who intercept him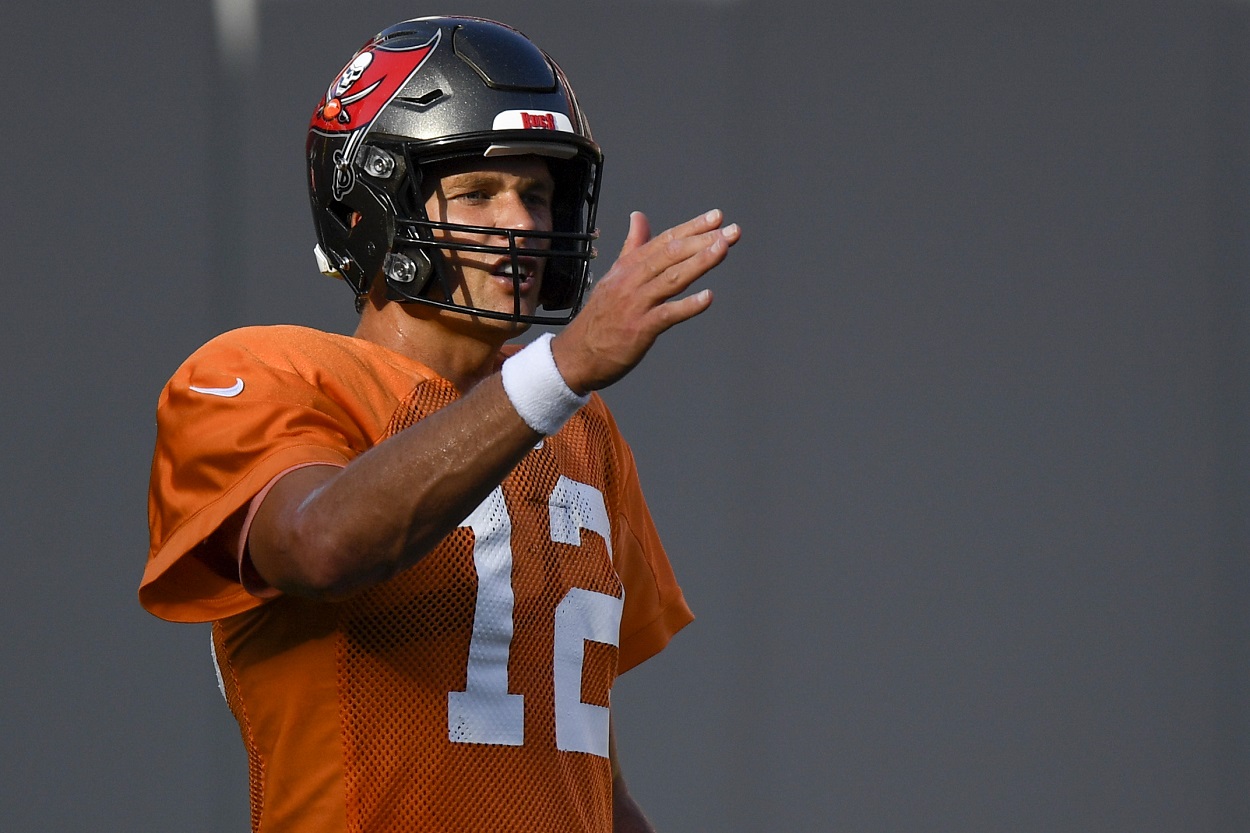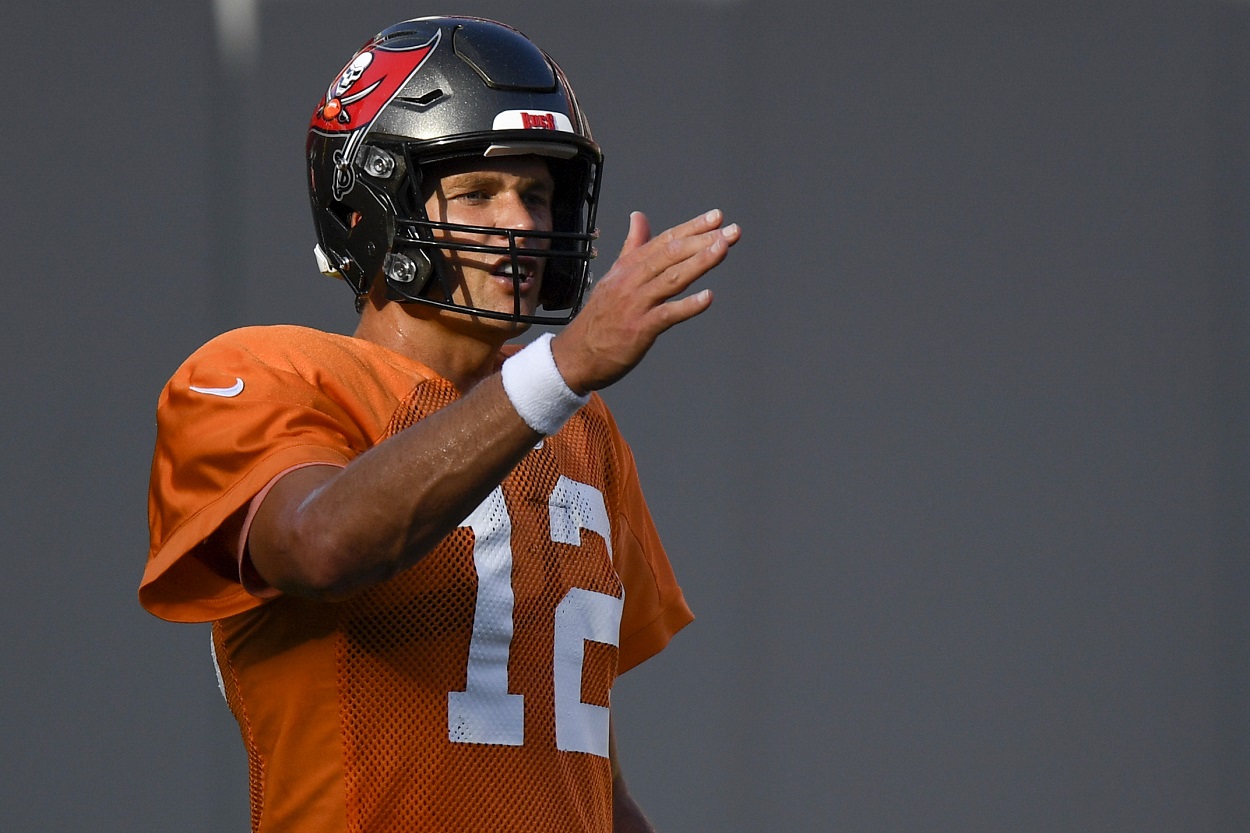 A few years back, Ryan Tannehill, who was still with the Miami Dolphins at the time, came under fire after reportedly trash-talking some practice-squad players who'd intercepted him, apparently telling them to "enjoy your practice-squad paycheck."
Not long after the report came out, Tom Brady's former teammate with the Patriots, wide receiver Dante Stallworth, tweeted out that not only would Brady not trash-talk practice-squad players who picked him off, he'd actually pay them.
Stallworth never specified the amount of money Brady would shell out but seeing as how practice-squad players don't make nearly as much money as even the lowest-paid guy on the main roster, anything extra is a bonus.
It's safe to assume that Tom Brady, like any quarterback, doesn't like getting intercepted but at least he can respect those who are just trying to help him prepare for his next game. And it's just little things like those that have made him the legend he is.
Stats courtesy of Pro Football Reference