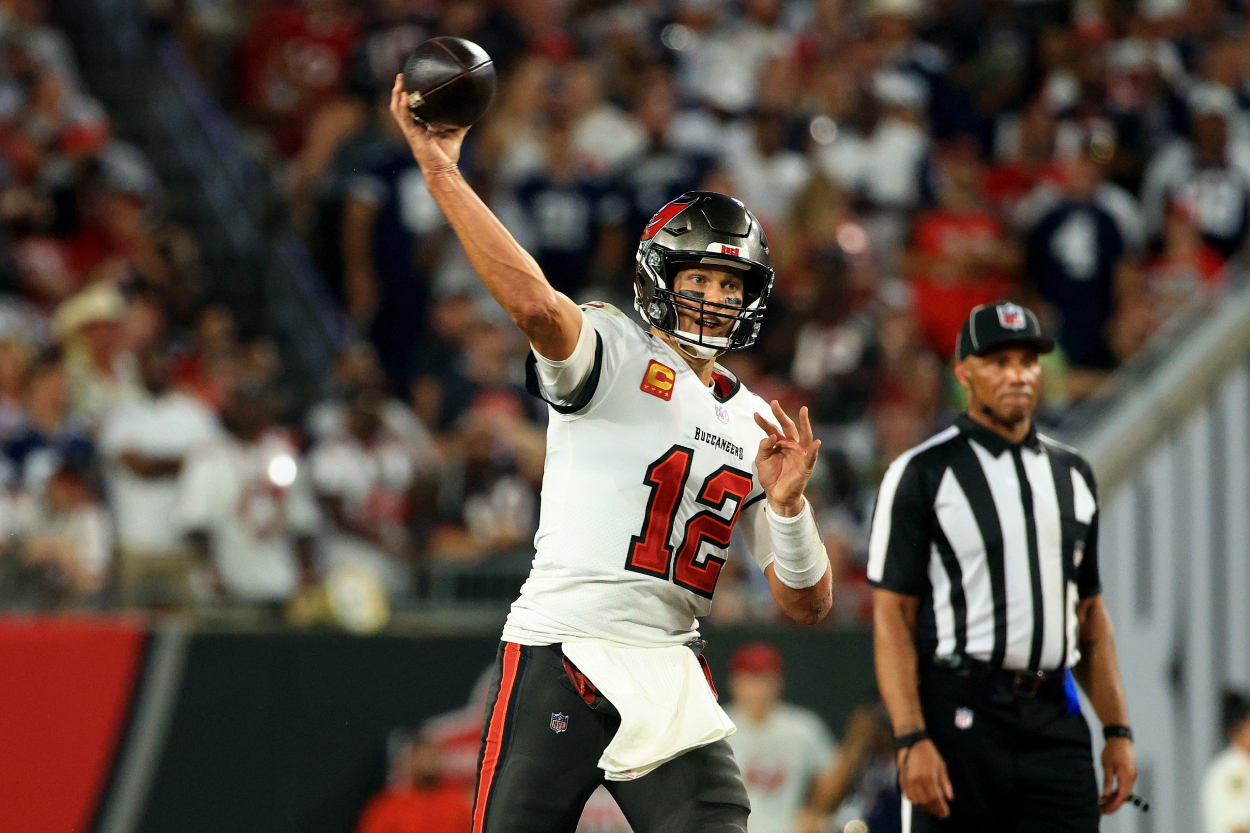 Tom Brady Just Upped the Ante When It Comes to Retirement Talk
For quarterback Tom Brady, it appears 50 is the new 45.
We should have all learned by now never to doubt Tom Brady. The ageless wonder continues to outwork, outshine, and outwin everybody at age 44. Brady once said his goal was to play until he was 45, and the doubters were all out in full force. The Tampa Bay Buccaneers quarterback has just upped the ante when it comes to his eventual retirement.
Tom Brady showing no signs of slowing down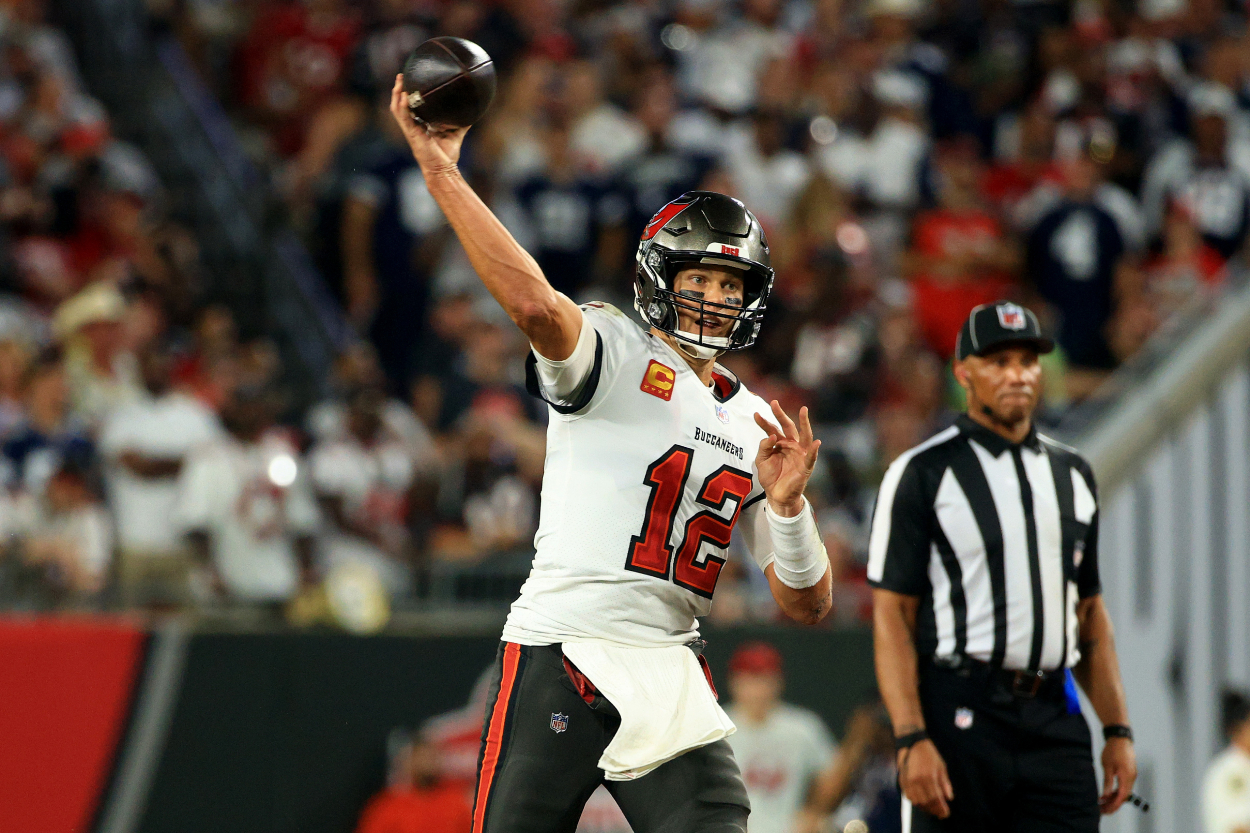 Even at 44, Brady still looks like a young pup on the field. After 20 years and six Super Bowls with the New England Patriots, Brady added his seventh ring after a change in scenery, playing in Tampa. Retirement talk has always been among others. For Brady, it's never on his mind. He mentions it when it's brought up to him.
Before he won his Super Bowl with the Bucs, the retirement talk came up.
"I think I'll know when it's time," Brady said in February, according to ESPN. "I don't know when that time will come. But I think I'll know. And I'll understand that I gave everything I could to give to this game. You put a lot into it. I don't think I could ever go at this game half-ass. I've gotta put everything into it.
"When I put it all out there, (when) I feel like I can't do it anymore, I don't feel like I can commit to the team in the way that the team needs me, then I think that's when it's probably time to walk away."
After his Buccaneers defeated the Kansas City Chiefs, all that retirement talk seemed to disappear.
Tom Brady recently upped the ante when it came to retirement talk
Brady and teammate Rob Gronkowski recently teamed up for another episode of the Buccaneers' Tommy and Gronky. The pair answered the most popular questions searched on Google about them. The first question Brady had to answer was if he thinks he could play until he's 50.
"Wow. Seems to be a really hot question lately: 'Can Tom Brady play until 50?'" Brady said as he and Gronk lounged in beach chairs at the stadium.
The magic number had always been 45. That had been the target age, but now he's fresh off a Super Bowl with a new team.
Is 50 now the new number?
"I don't find it so difficult," Brady said. "Plus, in Florida, it's kind of a retiree state, so I feel like I can play and then just glide into retirement. I think I can play. I think it's a yes."
Brady thinks 50 is doable, but Gronk had a bigger question
The way things are looking for Brady, 50 may, indeed, be a reachable goal for the quarterback. Although he'd be happy to give it a try, Gronk wondered if Brady would actually have the final say.
"You know, I think there's a little spin to that question," Gronkowski said. "I think it's: 'Will Gisele let Tom play until he's 50?' That's the real question."
"That is a way better question," Brady said. "In fact, why wouldn't they Google that? That, of course, is a no to that answer."
Brady then paused to say he was joking.
"I'm just kidding," he said. "I'm sorry, babe. I love you. You would let me. You'd let me do anything as long as I'm happy."
For Brady, it looks like 50 is the new 45.