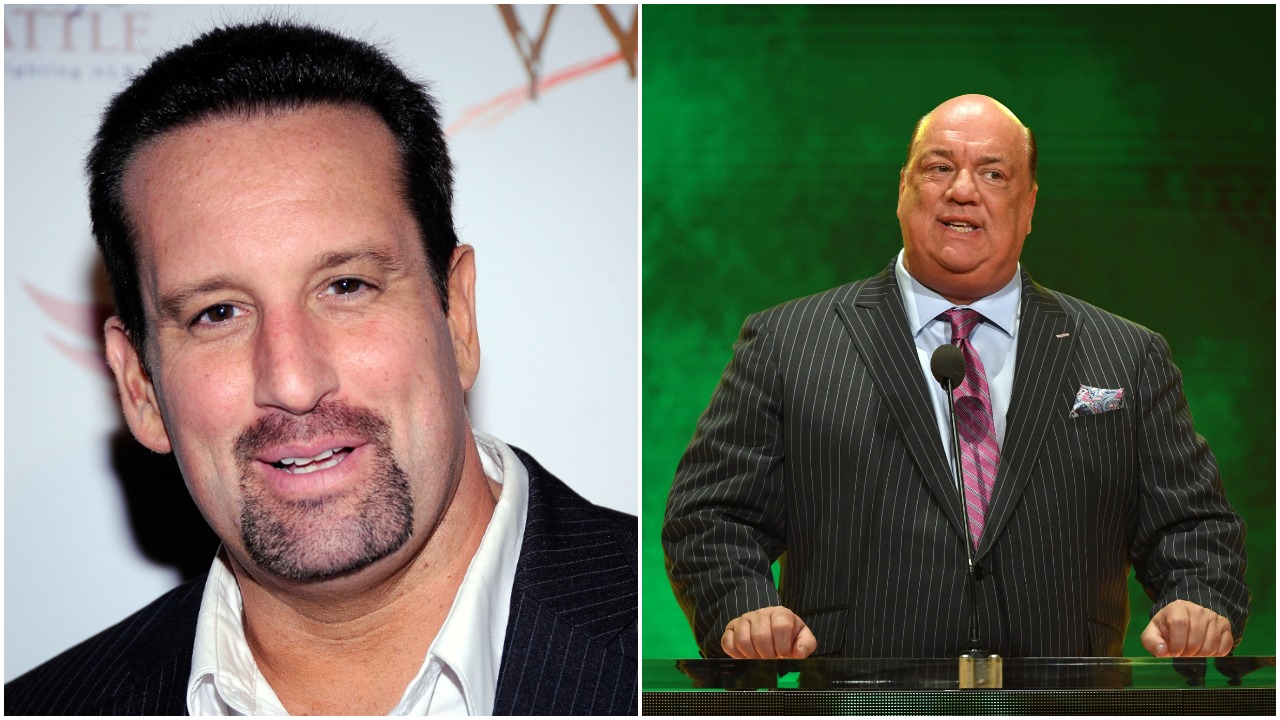 Tommy Dreamer Seriously Considered Killing Paul Heyman and Then Himself at WrestleMania 17
Former ECW and WWE star Tommy Dreamer once seriously considered murdering Paul Heyman at WrestleMania 17 during a state of depression.
Over the past 36 years, WrestleMania has provided some of the biggest moments in WWE history. But if Tommy Dreamer had actually gone through with what he thought about doing at WrestleMania 17 in Houston, he would have created the most-talked-about moment in professional wrestling history for all the wrong reasons.
You see, Tommy Dreamer actually considered murdering his former ECW boss, Paul Heyman, at the Astrodome that night in 2001 and then had plans to kill himself.
Here's the crazy story of how he got to that point and how a phone call from Jim Ross helped change his mind.
Tommy Dreamer joined ECW in 1993
After a few years in various promotions to begin his pro wrestling career, Tommy Dreamer joined ECW in 1993, the same year that Paul Heyman took over the creative direction of the company.
While he didn't have the greatest gimmick in his early days in ECW, Dreamer quickly became one of the biggest stars in the promotion. His feud with The Sandman in 1994 was his first major program with the company and his angle with Raven the following year truly put him on the map.
In 1997, Paul Heyman had so much faith in Dreamer that he put him a very high-profile storyline with WWE's Jerry "The King" Lawler. Heyman and Vince McMahon had worked out a deal to sometimes share stars and the storyline with Lawler helped introduce Tommy Dreamer to WWE fans that were unfamiliar with the ECW product.
Despite offers to go elsewhere, including a big-money offer from WCW, Dreamer remained loyal to ECW. He became a backstage leader and helped mentor many young stars, most of whom ended up leaving for greener pastures. During the company's last year of existence, Dreamer even assumed creative control when Heyman himself bolted to WWE to become an announcer. The company was in horrible shape financially and finally closed its doors in 2001. Tommy Dreamer was there until the bitter end and certainly didn't like how he'd been deceived by Heyman.
He became very depressed when ECW closed and felt betrayed by Paul Heyman
With ECW on its last legs, Tommy Dreamer had been told that he would be brought to WWE at WrestleMania 17 in March 2001. Paul Heyman had told him that he would debut during the TLC II Match featuring The Dudley Boyz, The Hardy Boyz, and Edge & Christian but nothing was guaranteed. WWE wanted to use him in some capacity but Dreamer was without a job for the first time in years.
He despised Paul Heyman for not being straight with him about the real state of ECW while Heyman himself was collecting checks from WWE. On his "House of Hardcore" podcast, Dreamer said that he had put a lot of his own money into ECW and became very depressed when ECW closed up shop.
"Paul Heyman, who I thought me and him were super tight, he screwed me over big time. He was in the WWE, the whole time. I had turned down hundreds of thousands of dollars to go to WCW. And now was unemployed.

"I went from a $750,000 offer, and Paul Heyman crying to me, that if I leave ECW, it will go out of business. Meanwhile, he was getting a paycheck from WWE. I don't begrudge him, but then I did.

"I was depressed as depressed can be. I had women, I had fame, I had everything and yet it was the worst time of my life."

Tommy Dreamer
Dreamer was so depressed and upset that he actually conjured up a plan to murder Heyman at WrestleMania 17.
Tommy Dreamer was going to kill Paul Heyman and then himself at WrestleMania 17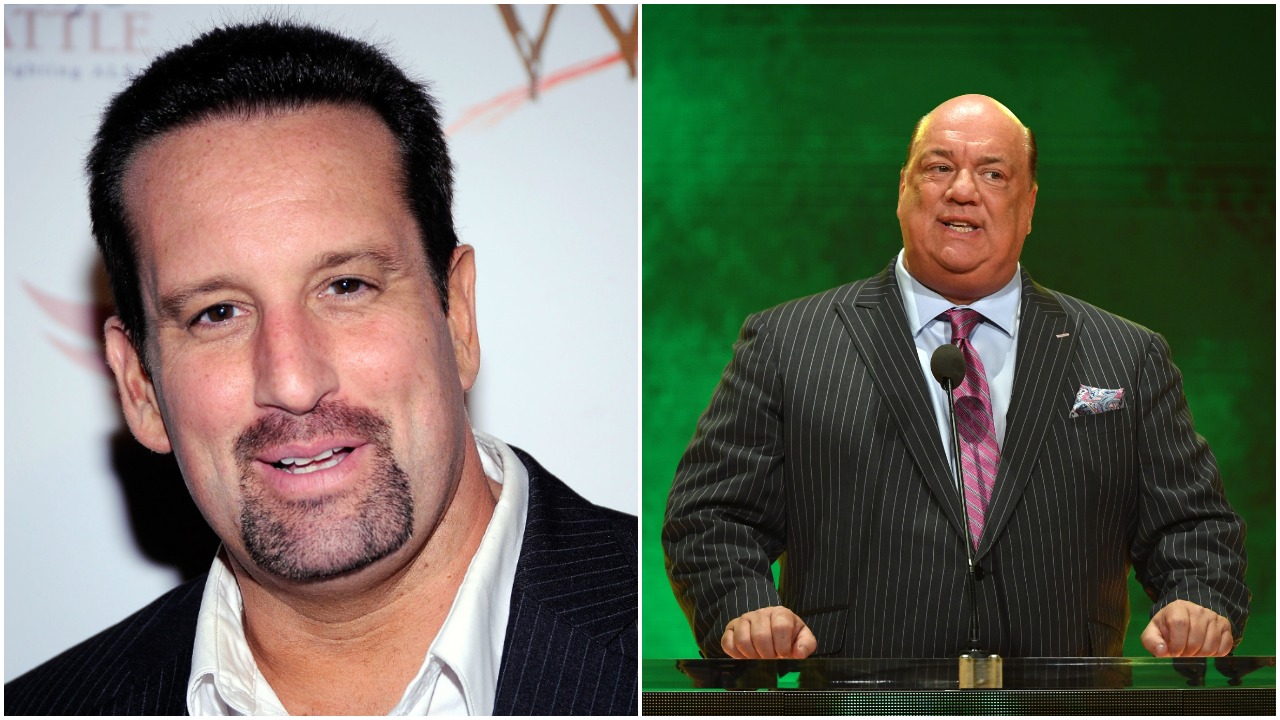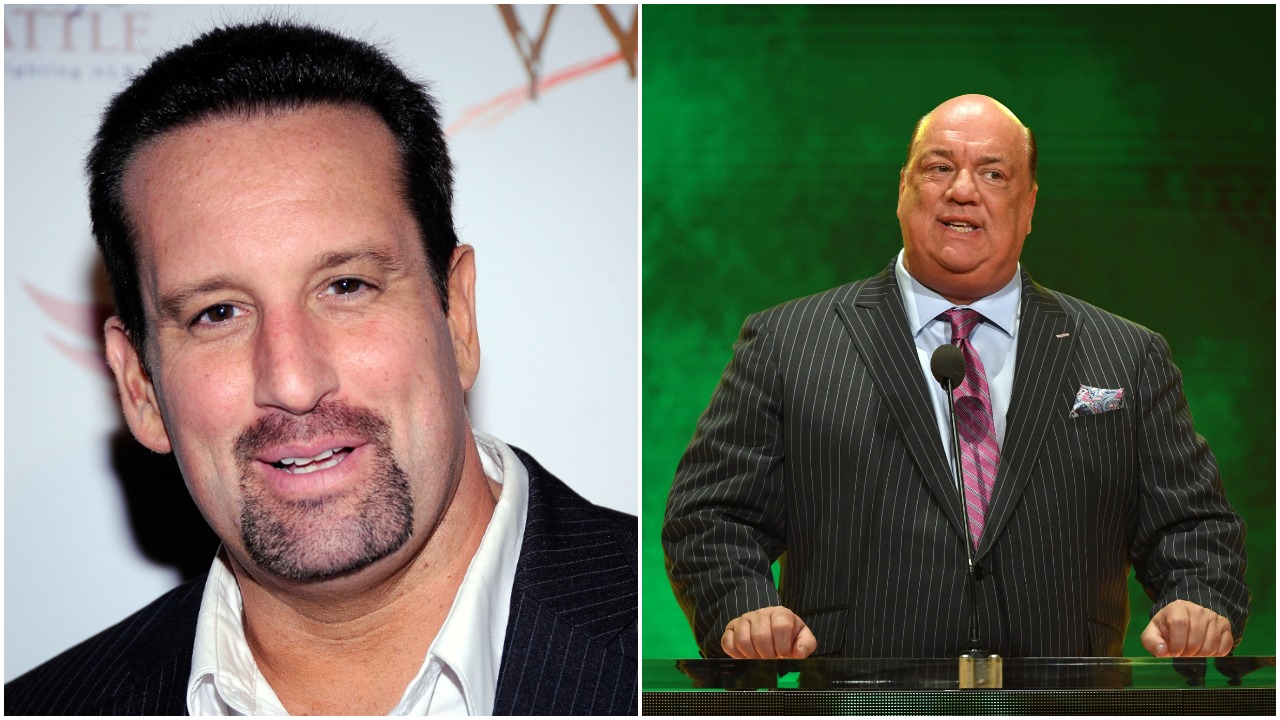 While doing an indie show in Texas, Tommy Dreamer noticed a "Guns Welcome" sign at the venue and came up with an insane idea. He'd buy a ticket to WrestleMania at the Astrodome, bringing his gun with him as it was legal in Texas, hop the rail, and kill Paul Heyman, who was doing commentary for the show, and then turn the gun on himself.
"I was across the street from the Astrodome. When I tell you it resonated in my head so, so much. That I'll tell you what I wanted to do. It's sick that I think this.

"At WrestleMania, I was gonna hop the rail and I was gonna whack Paul in the back of the head right at the announce table, then I was gonna whack myself. The ultimate martyr, I was gonna hit my pose crack, boom, pull the trigger. Because I was that insane.

"First, they'd think it as an angle until I shot him. I was so severely depressed and so mental with rage, I needed help. That help came from a phone call from Jim Ross.

"In my head, I was like 'I would become infamous.' I'm glad I didn't do it. But when that phone call came from Jim Ross.

"'Hey Tommy it's Jim Ross, just want to let you know, we are still thinking about you, we are gonna get it done, just got to hang tight. Thank you'".

Tommy Dreamer
Wow, what a story.
Tommy Dreamer finally joined WWE later that summer as part of the Invasion angle and went on to have a very successful career.