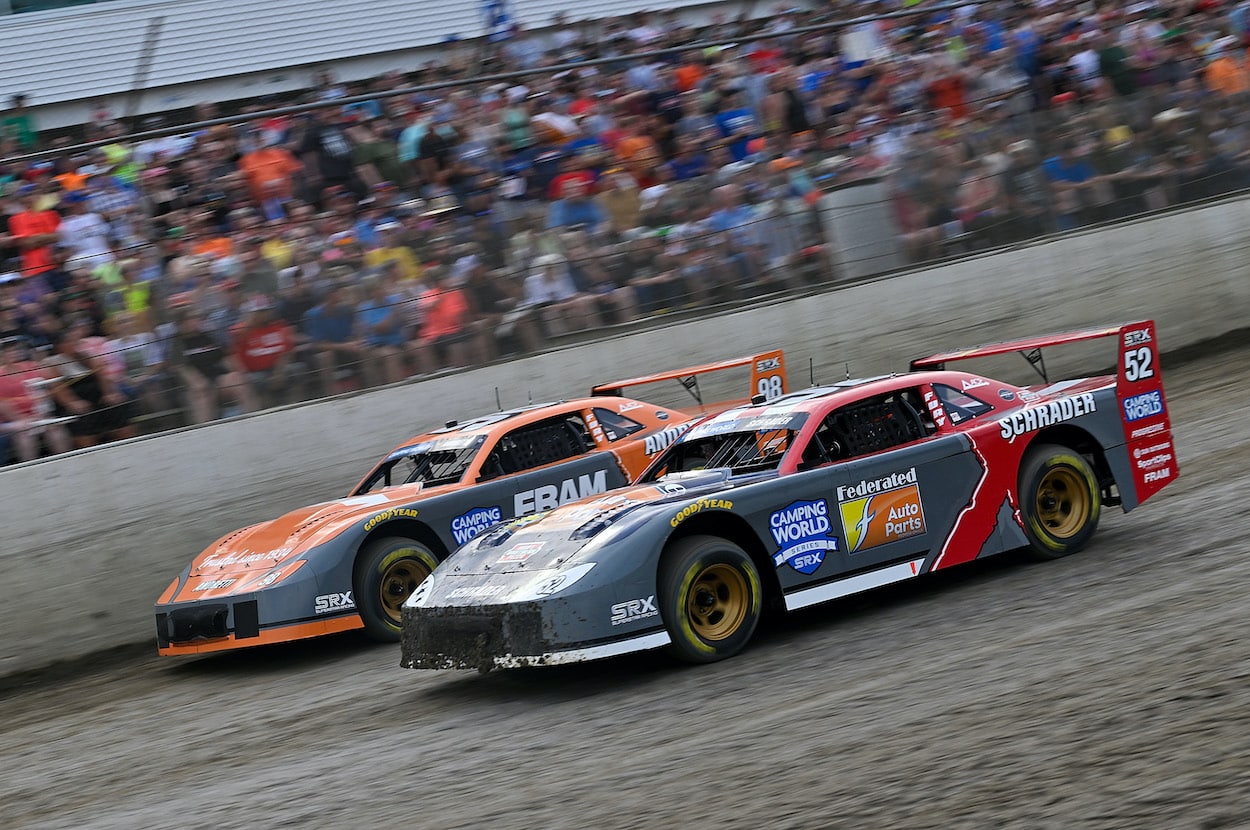 Tony Stewart's Latest Comments Suggest Paul Tracy Could Be Done in SRX After Frustrated Ken Schrader Threatens to Quit 
An unhappy Ken Schrader threatened to quit SRX after a crash with Paul Tracy. Tony Stewart candidly admitted that certain crash-causing drivers don't need to come back.
The SRX Series is in its third season and first as Thursday Night Thunder. There's been plenty of on-track thunder in the first two races of the 2023 campaign, as aggressive driving has become the norm. The third race of the year was much like the first two, including wrecked cars and hot tempers.  
Ken Schrader ended his night early in a multi-car crash late in the main event and didn't sugarcoat what he thought about the person who caused it moments later, threatening to quit if that driver was allowed to continue racing. After the race, series owner and driver Tony Stewart agreed that changes need to be made. 
Ken Schrader and Paul Tracy clash in first two SRX races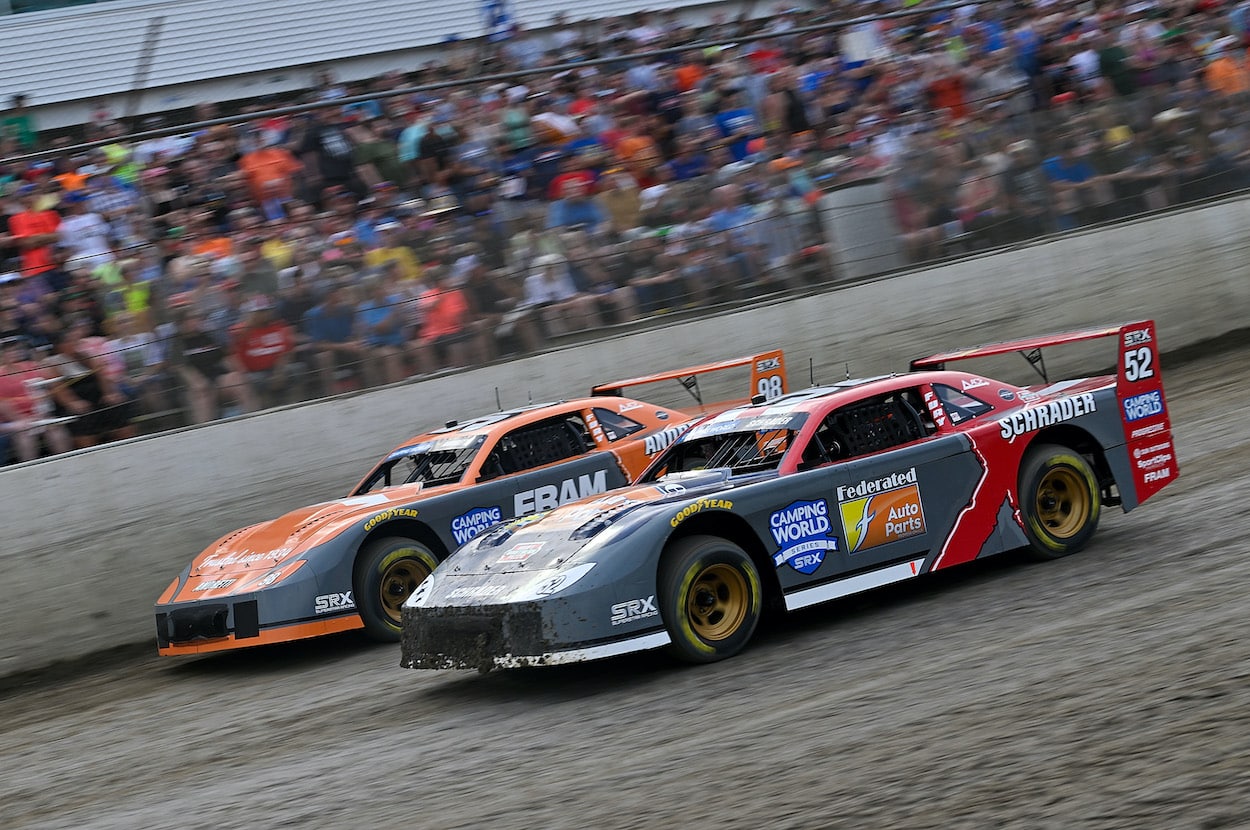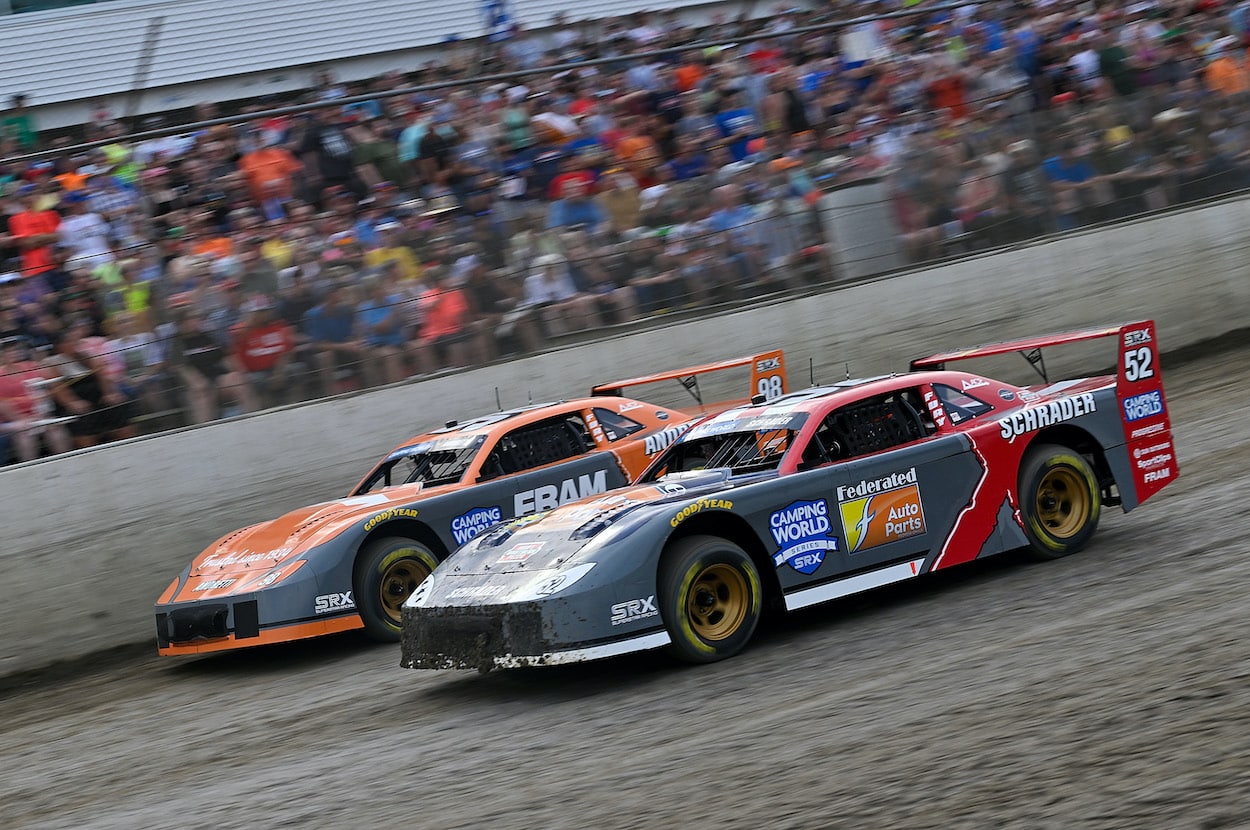 The aggressive driving in season three of the SRX Series started in Heat 1 of the first race this year at Stafford. Halfway through the heat, Ken Schrader summed it up best: "Man, everybody is just hitting everybody so far." 
And they were just getting started. 
Schrader got an up close and personal experience with the increased aggression levels in Heat 2 with eight laps to go when Paul Tracy sent him for a spin.
Fast forward a week later to the second race at Stafford, and the roles were reversed. With 13 laps to go in Heat 2, Tracy tried to make it three-wide, and Schrader wasn't having any of it, getting into the left rear of the No. 3 car, sending it for a spin.  
Schrader threatens to quit SRX after being victimized by Tracy again
In Thursday night's SRX race at Motor Mile Speedway in Virginia, Schrader and Tracy added a third chapter by way of Josef Newgarden. It happened in the Main Event with 11 laps to go when Tracy misjudged where the 2023 Indianapolis 500 winner was on his outside and ran him into the fence, which set off a chain reaction that heavily damaged multiple cars, including Hailie Deegan and Schrader. 
After his night ended, Matt Yocum caught up with the 68-year-old driver and asked him to walk through the details of the accident.
"I'd like to see it," the driver said, requesting a video replay. "But I'm pretty sure green (Tracy) had black (Newgarden) shoved into the outside wall." The driver paused as he watched the replay being shown on the broadcast. "I'm not running another race with him. I'm done," he said before walking away. 
Tony Stewart says he needs to quit having certain guys race
Tony Stewart has made it clear in the past that he doesn't like wrecked cars in SRX. Limited resources make repairs a challenge. On Thursday, the three-time Cup Series champ finished third. He was in front of the big crash that happened. But he heard about it and candidly addressed the situation when asked what's it going to take to stop tearing up racecars. 
"Quit having the guys that are tearing cars up from coming back," Stewart told Frontstretch.com. "I haven't seen any of the stuff. Luckily it was all behind me. Sounds like it's the same cast of characters."
Will Paul Tracy be back for the fourth SRX race of the season? Time will tell.
To stay up to date on the latest happenings in NASCAR, including breaking stories you can't find anywhere else, follow Kyle on YouTube and Twitter.