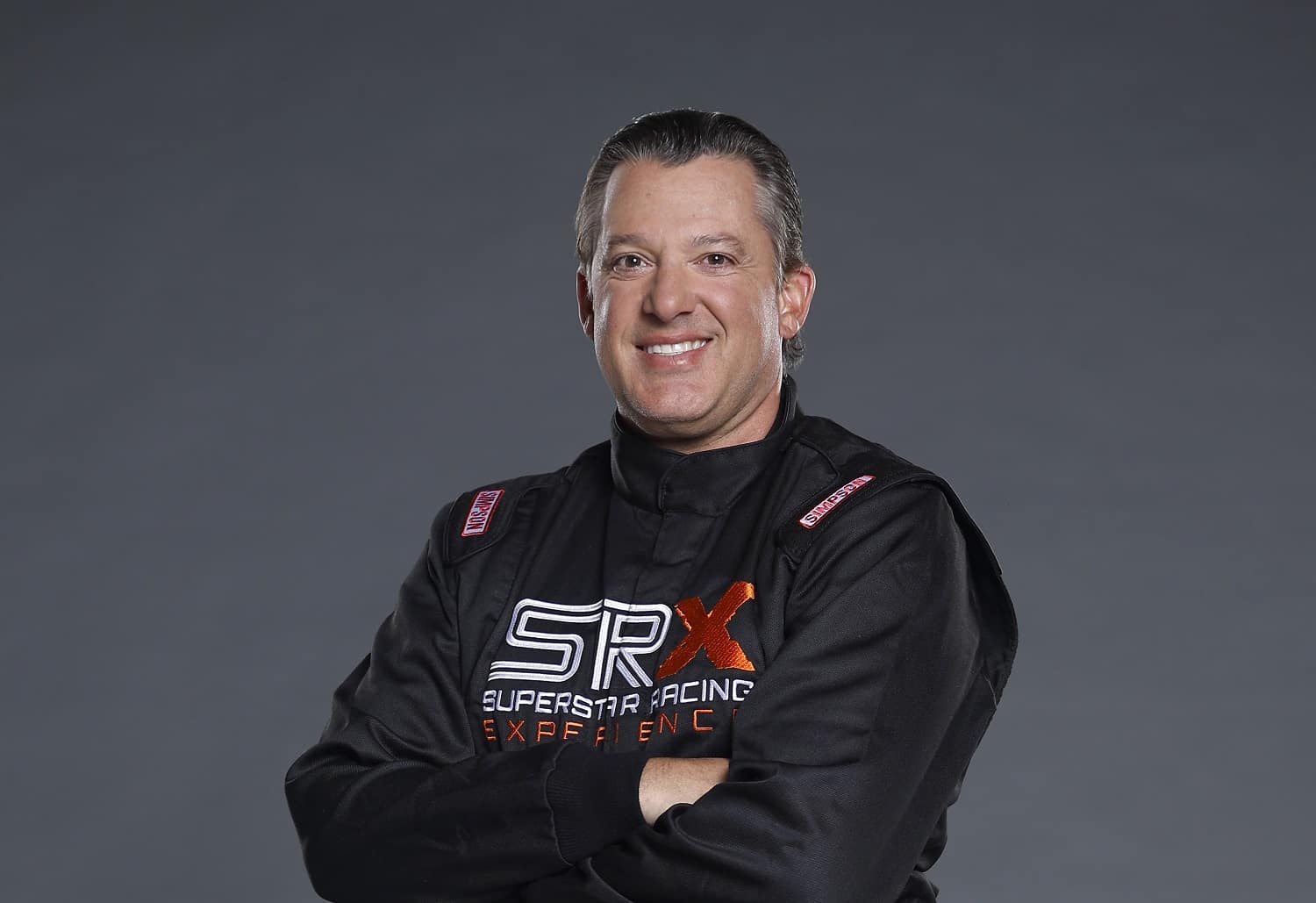 Tony Stewart Has Added His Sixth Cup Series Regular to the SRX Roster
The third season of the Superstar Racing Experience kicks off on July 13, and Tony Stewart has lined up more NASCAR drivers than ever.
With just over a week to go before the third season of the Superstar Racing Experience (SRX) kicks off, series co-founder Tony Stewart is still adding drivers to the roster.
With the latest announcement, a quarter of the participants this year will be full-time Cup Series drivers, which might not thrill NASCAR but certainly has to please new television partner ESPN.
SRX continues to move forward
Veteran NASCAR figures Tony Stewart and Ray Evernham created SRX in 2021 with the help of a group of investors. The six-race seasons have brought together a mix of competitors from various racing backgrounds, including multiple Daytona 500 and Indianapolis 500 champions.
Stewart, Chase Elliott, Josef Newgarden, and Helio Castroneves are just some of the highly recognizable figures who've participated in the IROC-style competition. Evernham designed the cars, easily recognizable with their high rear spoilers.
SRX has announced two major changes ahead of the series' third season.
First, they've done away with the Saturday night schedule, which made for good television because it was fresh content during a time of year when there isn't much else going on in sports. Unfortunately, it was also up against live racing at small tracks across the country as well as some NASCAR competition. The 2023 schedule that begins July 13 at Stafford Motor Speedway in Stafford Springs, Connecticut, is exclusively on Thursday nights.
In conjunction with that move, SRX has switched its coverage from CBS to ESPN, which gives the cable network the opportunity to revive its "Thursday Night Thunder" brand. That collaboration will get a boost with the other significant Superstar Racing Experience change.
Austin Dillon is the latest Cup Series driver to join SRX
Last season, Chase Elliott and Ryan Blaney were the only full-time NASCAR Cup Series drivers to participate in any of the six SRX races. On Wednesday, organizers introduced Austin Dillon as the sixth active Cup Series competitor to sign on for 2023. Dillon will drive in the Aug. 10 event at Eldora Speedway in Ohio.
Part of the reason for the surge in NASCAR driver participation stems from the other major SRX change ahead of the third season. Tony Stewart's organization synched the schedule with NASCAR's Cup Series dates so that five of the six races on Thursdays will be short commutes for Saturday practice and qualifying.
For instance, the July 13 SRX opener in Stafford Springs, Connecticut, is a short hop to New Hampshire Motor Speedway that weekend.
The six Cup Series drivers Tony Stewart has enlisted
The biggest inroad that SRX co-founder and NASCAR Hall of Famer Tony Stewart has made for the third season of his racing series has been to land an active Cup Series driver to appear in all six races beginning July 13. Brad Keselowski, who has won Xfinity and Cup Series championships during his career, made that commitment early this year.
Keselowski's announcement was big for SRX, but Stewart also scored big in January when Kyle Busch and Kevin Harvick, as well as Fox Sports analyst Clint Bowyer, signed on. Busch will race at Motor Mile Speedway in Virginia on July 27 and Berlin Raceway in Michigan on Aug. 3. Harvick committed to the opener at Stafford as well as the Aug. 3 event.
Rounding out the list of active Cup Series competitors who'll give SRX a try are Denny Hamlin, Daniel Suarez, and Austin Dillon.
Got a question or observation about racing? Sportscasting's John Moriello does a mailbag column each Friday. Write to him at [email protected].