What Is Indianapolis 500 Legend Helio Castroneves' Net Worth?
Four-time Indianapolis 500 champion Helio Castroneves is one of the most successful drivers in motorsports, but his net worth is surprisingly modest.
Memorial Day weekend in motorsports belongs to Helio Castroneves the same way Super Bowls belong to Tom Brady and golf majors used to be the near-exclusive domain of Tiger Woods. While he's always a threat in the running of the Indianapolis 500, Castroneves is no longer an automatic favorite in The Greatest Spectacle in Racing.
Whereas Brady will finally retire for real before turning 50, Castroneves could make make Indy history at that age if he's still driving in 2025.
IndyCar racing is on an upswing heading into the Indianapolis 500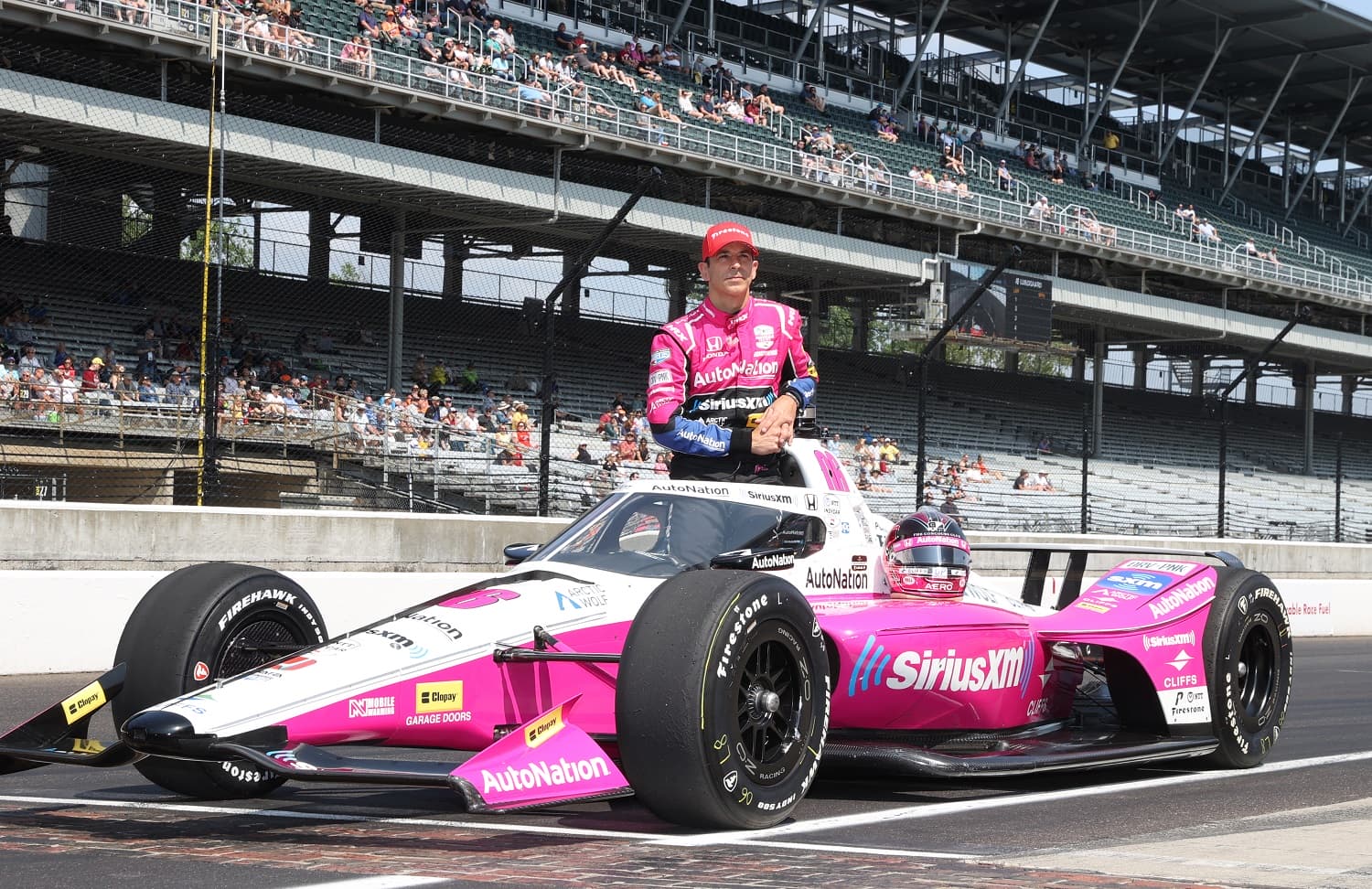 While the schism that created rival circuits irreparably damaged American open-wheel racing, IndyCar is enjoying a resurgence in interest with help from relative youngsters like Pato O'Ward, Alex Palou, and Colton Herta. Throw in veteran drivers like Scott Dixon, Will Power, and Helio Castroneves, and every race these days offers a compelling reason to watch.
Naturally, one IndyCar race stands above all others. With cars qualifying at over 230 mph on the 2.5-mile oval, the Indianapolis 500 on Sunday offers passing that Formula 1 fans won't see at the Monaco Grand Prix to start the day and the speeds that NASCAR can't match in the Coca-Cola 600 to cap the day.
And there won't be a better story than Castroneves pursuing a record fifth Indy 500 championship.
Helio Castroneves is as big a name as there is in racing
While IndyCar season titles have eluded him, Brazilian hero Helio Castroneves has done just about everything else that matters, starting with matching A.J. Foyt, Al Unser, and Rick Mears by winning the Indianapolis 500 four times. Castroneves won at Indy and the 24 Hours of Daytona in 2021 for an impressive double.
He also possesses an IMSA SportsCar Championship and placed second in IndyCar Series points four times from 2002-14 before giving up full-time participation after the 2017 season.
Owing to the combination of racing success and his outgoing personality, Castroneves enjoys popularity outside of motorsports. That landed him an invitation to join Dancing with the Stars, and he won the fifth season's title with partner Julianne Hough in 2007.
Helio Castroneves' net worth is surprisingly modest
For all his success as a driver, including six race wins with CART and 25 more in IndyCar, Helio Castroneves has not amassed a huge net worth by the standards of stars in Formula 1 or NASCAR. That's attributable to open-wheel racing's second-tier status on the American sports scene as well as struggles lining up sponsorship money early in his career.
The latter contributed to a complex battle with the IRS, which charged Castroneves with tax evasion for money allegedly earned from 1999-2005. The trial ended in acquittal in 2009, in essence establishing that little of the money he purportedly earned found its way to the driver.
After a review of the best available information on his contracts and race purses, CelebrityNetWorth.com placed Castroneves' net worth at $40 million, which is roughly what seven-time Formula 1 champion Lewis Hamilton was making per season at the height of his success.