MLB's Top 50 Home Run Hitters of All Time
When veteran slugger Alfonso Soriano announced his retirement from baseball in 2014, after playing 16 years in the major leagues, his 412 home runs were just good enough to crack the top 50 in MLB history. Of course, baseball is nothing if not remorseless, and Soriano has already ceded his top 50 spot to Adrian Beltre, who sits at #50 with 413. As a result, we decided it was time to revist the record books to see which big names — 49 of them, if you're scoring at home — are sitting above Beltre and Soriano as of now.
49. Darrell Evans, 414
Darrell Evans played in the big leagues from 1969 to 1989, leading the majors with 40 home runs in 1985. His career best was 41 dingers in the 1973 season.
48. Billy Williams, 426
Longtime Cub Billy Williams hit 392 of his 426 homers for Chicago, including a career-high 42 in 1970.
47. Mike Piazza, 427
Mike Piazza hit 35 or more home runs six times in his MLB career, starting with his Rookie of the Year season for the Dodgers in 1993.
46. Cal Ripken, 431
When you play in 2,632 games in a row, the law of averages says you're going to hit your share of homers. That was the case for two-time MVP Cal Ripken Jr.
45. Juan Gonzalez, 434 (tie)
Juan Gonzalez amassed five different seasons with 40 home runs and at least 100 RBI between 1992 and 1998, winning the AL MVP in 1996 and 1998 as a result.
45. Andruw Jones, 434 (tie)
Three hundred and sixty-eight of Andruw Jones's home runs came in an Atlanta Braves uniform, highlighted by a 51 HR campaign in 2005.
43. Andre Dawson, 438
1987 National League MVP Andre Dawson hit 49 home runs and drove in 137 runs that season, his first with the Cubs after more than a decade in Montreal.
42. Paul Konerko, 439
Paul Konerko played the final 16 seasons of his career with the White Sox, hitting 20 or more home runs in 13 of them.
41. Jason Giambi, 440
From 2000 to 2003, Jason Giambi (pictured) hit 163 blasts over a four-year span, taking home the MVP award in 2000 as a result. Does he have another year left?
40. Dave Kingman, 442
Dave Kingman hit home runs for seven different ballclubs in the 1970s and '80s, led by a 48 HR output for the Cubs in 1979.
39. Jeff Bagwell, 449 (tie)
1994 National League MVP Jeff Bagwell played 15 seasons for the Astros and hit at least 15 homers in each of the first 14.
39. Vladimir Guerrero, 449 (tie)
Vladimir Guerrero (pictured) hit 38 or more dingers five times in a seven-year span (1998 to 2004), culminating in his '04 American League MVP award with Anaheim.
37. Carl Yastrzemski, 452
"Yaz" played 23 seasons, all with the same team, and hit plenty of home runs in the process. He blasted a career-high 44 as the American League MVP in 1967.
36. Jose Canseco, 462 (tie)
Jose Canseco had plenty of prolific slugging seasons, but 1988 will go down in history: The A's star stole 40 bases to go with his 42 round-trippers.
36. Adam Dunn, 462 (tie)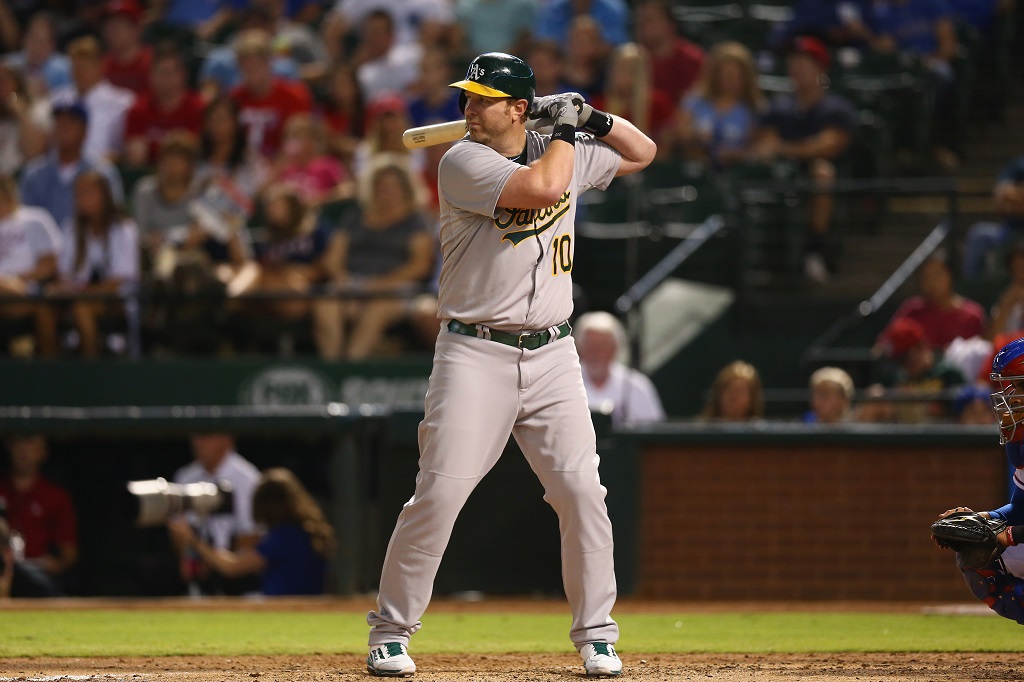 Adam Dunn gets more attention for his 2,379 strikeouts as opposed to his 462 home runs. He hit 40 over the fence five years in a row from 2004 to 2008.
34. Dave Winfield, 465
Hall of Famer Dave Winfield hit homers for a half-dozen teams over a 22-year career, from the Yankees (most at 205) to the Indians (least at 2).
33. Chipper Jones, 468
Chipper Jones's consistency jumps off the page: In the 18 full seasons of his career, he totaled double-digit home runs in each one.
32. Carlos Delgado, 473
Carlos Delgado rattled off 10 consecutive 30-homer seasons from 1997 to 2006, including three years of more than 40 (44 in 1999 being the highest total).
30. Stan Musial, 475 (tie)
Stan the Man, a lifelong Cardinal, clobbered 10 or more home runs in each of his final 21 major-league seasons despite never hitting 40 in a year.
30. Willie Stargell, 475 (tie)
1979 National League MVP Willie Stargell played 21 MLB seasons, all in Pittsburgh, hitting a career-high 48 dingers in 1971.
28. Lou Gehrig, 493 (tie)
Lou Gehrig, a two-time MVP, put together five 40-home run seasons with the Bronx Bombers in the 1920s and '30s, including two 49-homer campaigns.
28. Fred McGriff, 493 (tie)
Fred McGriff (pictured) hit at least 80 career home runs for four different teams: the Braves, Blue Jays, Rays, and Padres (ordered from most to least).
33. David Ortiz, 503
David Ortiz still has time to climb further up this list but currently sits at 503 all-time home runs, including a career-best 54 in 2006.
26. Eddie Murray, 504
Only 27 players have hit 500 homers, including Eddie Murray, who hit 16 or more home runs in each of his first 20 seasons as a major leaguer.
25. Gary Sheffield, 509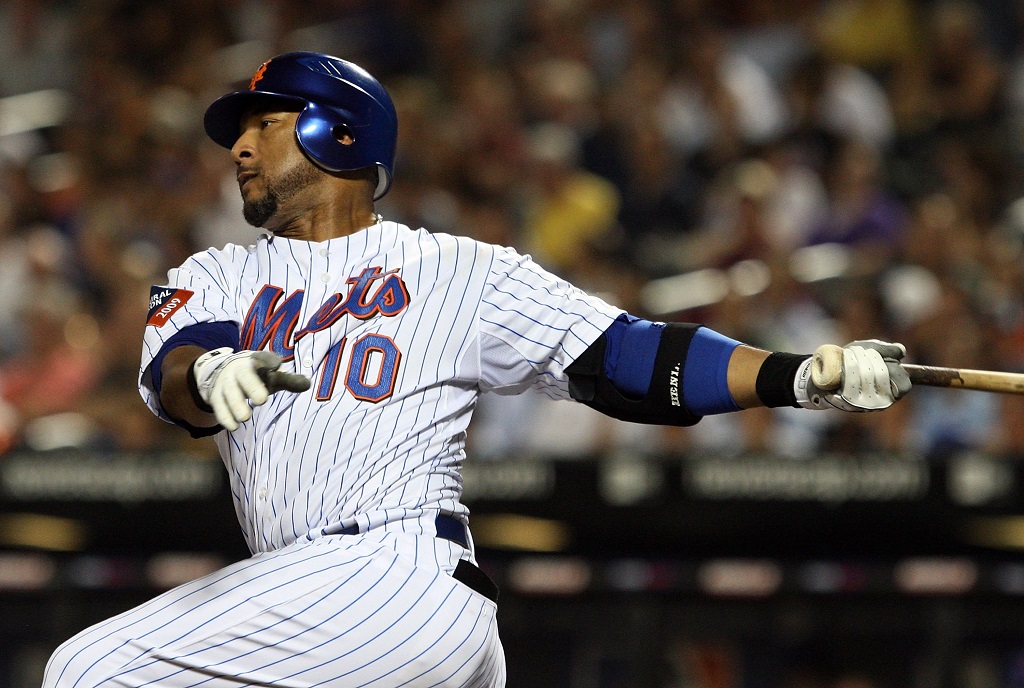 Gary Antonian Sheffield hit 10 or more home runs for eight different ballclubs, from the Brewers in 1990 up to the Mets in 2009.
24. Mel Ott, 511
Mel Ott, a member of the New York Giants for his entire career (1926 to 1947), had eight 30 HR seasons, topped by his 42 round-trippers in 1929.
22. Ernie Banks, 512 (tie)
Cubs slugger Ernie Banks piled up five 40-homer seasons from 1955 to 1960, which helped him snag back-to-back MVP trophies in 1958 and 1959.
22. Eddie Mathews, 512 (tie)
Milwaukee Braves star Eddie Mathews led all of baseball with 47 home runs in 1953, then did the same thing in 1959 with 46.
19. Willie McCovey, 521 (tie)
Willie McCovey hit 469 of his 521 career home runs for San Francisco, where modern-day sluggers can now splash their long-range bombs into McCovey Cove.
19. Frank Thomas, 521 (tie)
Frank Thomas, nicknamed "The Big Hurt," won the American League MVP award in 1993 and 1994, thanks in part to 79 home runs between the two seasons.
19. Ted Williams, 521 (tie)
Boston's Ted Williams played 19 seasons between 1939 and 1960 (with a hiatus for military service during World War II), and hit 20 or more home runs 16 times.
18. Jimmie Foxx, 534
Jimmie Foxx won MVP three times during his career, with the first coming at the end of the 1932 season on the heels of a 58-homer barrage.
17. Mickey Mantle, 536
One of the most famous home run hitters of all time, Mickey Mantle hit 30 or more home runs eight years in a row from 1955 to 1962, drilling 52 in 1956 alone.
16. Mike Schmidt, 548
Longtime Phillies infielder Mike Schmidt hit a career-best 48 out of the park in 1980 en route to the first of three MVP awards he'd eventually take home.
15. Manny Ramirez, 555
Manny Ramirez (pictured) blasted 40 or more home runs five times in an eight-year span from 1998 to 2005, first with Cleveland and later playing for Boston.
14. Albert Pujols, 560
Albert Pujols looks like a shoo-in to finish his career in the top 10 all time for homers after hitting 30-plus in each of his first dozen big-league seasons.
13. Reggie Jackson, 563
Mr. October was quite good in April to September as well, hitting 14 or more home runs 20 straight times from 1968 until his retirement in 1987.
12. Rafael Palmeiro, 569
Rafael Palmeiro, who played two different stints with the Orioles and two with the Rangers, bashed an unbelievable 219 homers in a five-year span from 1998 to 2002.
11. Harmon Killebrew, 573
1969 MVP Harmon Killebrew led the American League in home runs six different times from 1959 to 1969, hitting 49 on multiple occasions.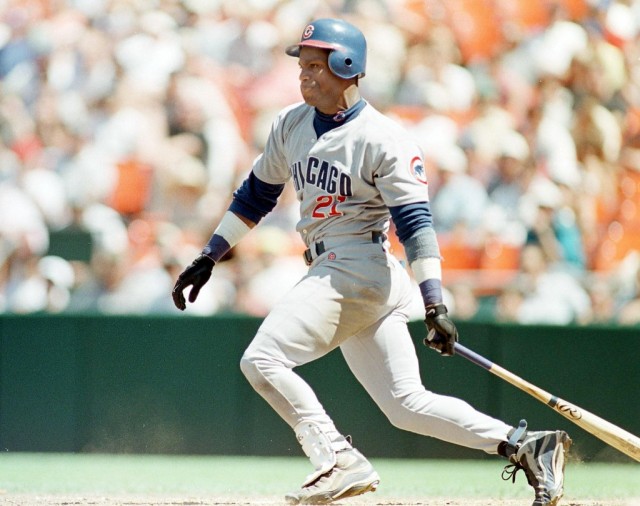 10. Mark McGwire, 583
Mark McGwire is best known for hitting 70 and 65 home runs in back-to-back seasons from 1998 to 1999, as well as his epic 1998 home run race with Sammy Sosa.
9. Frank Robinson, 586
Two-time MVP Frank Robinson only hit more than 39 home runs once in 29 seasons, but it was a doozy: a 49-HR explosion in 1966, his first year with the Orioles.
8. Sammy Sosa, 609
The aforementioned Sammy Sosa (pictured) hit 545 home runs with the Cubs alone, most notably in a five-year run (1998 to 2002) during which he hit at least 49 each season.
7. Jim Thome, 612
Jim Thome slugged 100 or more career home runs for a trio of teams, led by the Cleveland Indians (337 in all, with 52 of them coming just in 2002).
6. Ken Griffey, 630
1997 American League MVP Ken Griffey Jr. hit 209 homers over his final four years with the Mariners (1996 to 1999) before moving on to Cincinnati.
5. Willie Mays, 660
Giants legend Willie Mays hit 35 or more home runs 11 times in a 13-year span from 1954 to 1966, winning National League MVP twice along the way.
4. Alex Rodriguez, 687
One of baseball's most controversial players sat out all of 2014 but continued to help the Yankees (and his home run total) last season.
3. Babe Ruth, 714
The Sultan of Swat blasted 60 home runs in 1927, one of 10 campaigns with 40-plus dingers that the Babe put together in the span of a dozen years.
2. Hank Aaron, 755
Baseball's longtime home run king played 23 years in the majors and posted 23 double-figure home run totals, led by a career-best 47 bombs in 1971.
1. Barry Bonds, 762
Barry Bonds (pictured), a seven-time MVP, owns the career and single-season home run marks after he hit 73 in 2001 and 258 in a five-year span from 2000 to 2004.
Statistics come from Baseball-Reference.com.