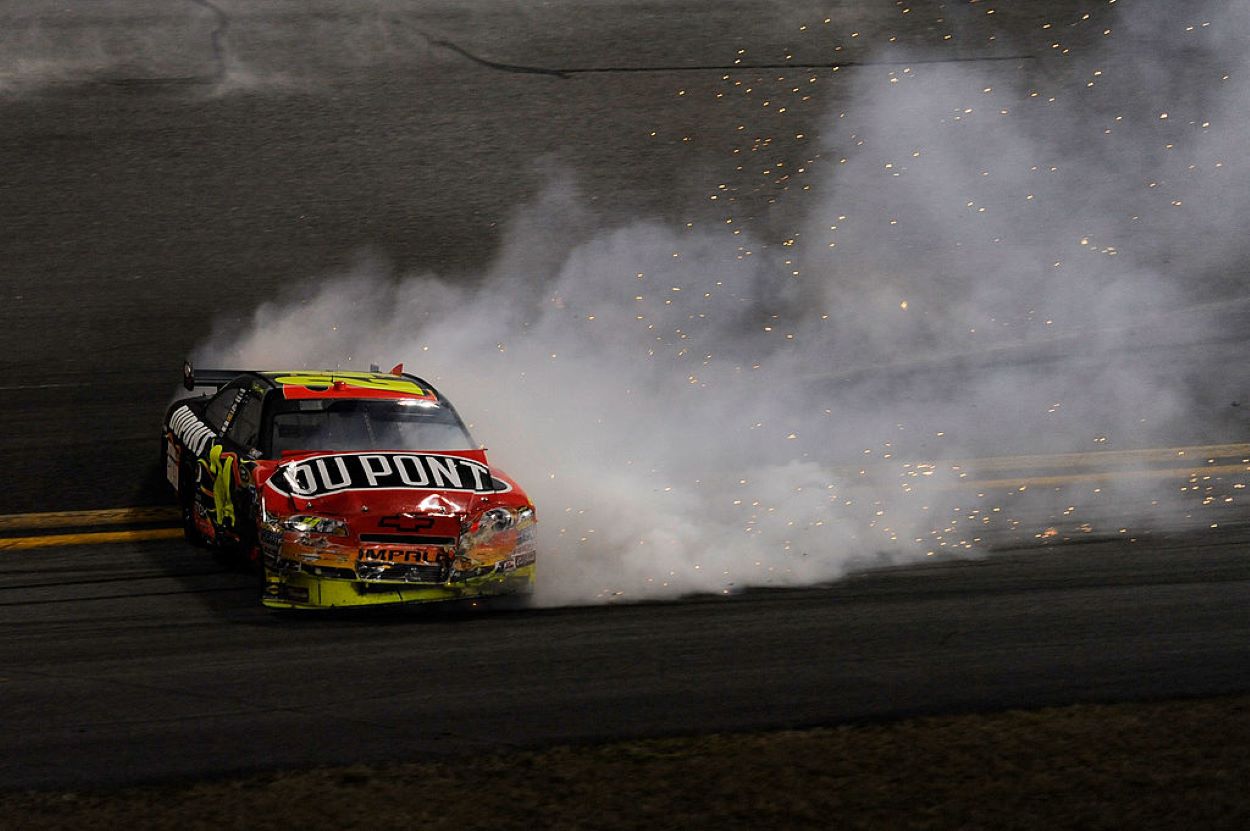 Jeff Gordon Tough: NASCAR's Consecutive Starts Leader Missed Only 1 Career Race, and It Was Because of Yard Work
Driver Jeff Gordon was one of the toughest drivers in NASCAR history, setting a record for consecutive starts. As a teenager, he missed one race because of poison ivy.
Before NASCAR created SAFER barriers, iron-man driver Jeff Gordon crashed violently into the fourth-turn wall during the March 1999 event at Texas Motor Speedway.
Gordon's wicked wrecks into the Las Vegas Motor Speedway and Richmond International Raceway walls led to both tracks installing newly developed energy-absorbing technology in 2002.
Like most motorsports drivers, Gordon suffered multiple injuries, but the Hall of Famer missed only one career race.
The knockout punch?
Yard work.
NASCAR's Jeff Gordon sidelined with poison ivy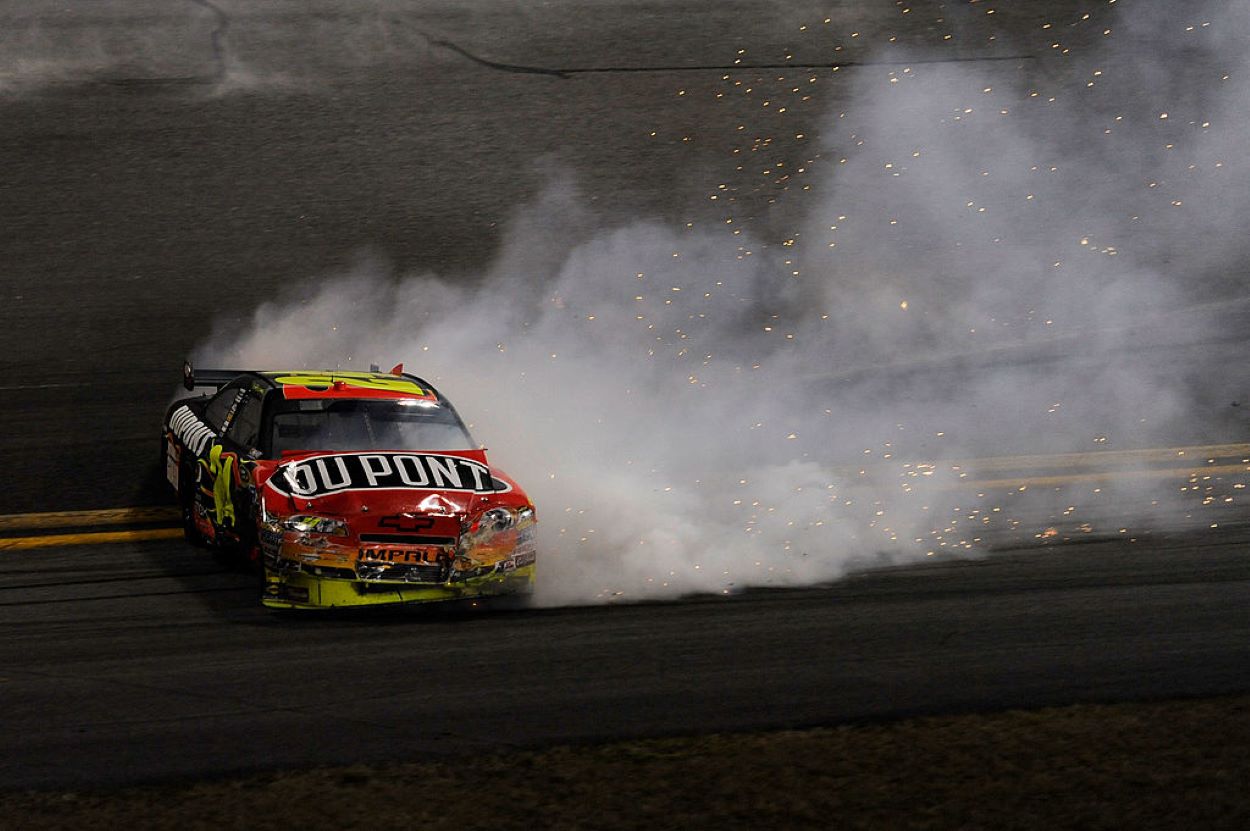 Before Gordon evolved into a multi-millionaire four-time NASCAR Winston Cup champion, he had household chores to do, like everyone else.
Tasked with cutting and clearing vines off his childhood home in Pittsboro, Indiana, a teenaged Gordon took a wrong step right into a patch of poison ivy, and his body did not react well to the allergenic plant.
"It went into my blood system, and I got extremely allergic," Gordon told NBC Sports in 2015. "My arm blew up, and I couldn't bend it to turn the wheel."
In short order, Gordon recovered and continued his meteoric rise through the ranks of amateur and professional racing.
Said Gordon: "I've never missed a race since then."
At the time, Gordon was one start shy of tying Ricky Rudd's Cup Series record of 788 consecutive starts.
Gordon retired following NASCAR's 2015 season with 93 career victories in 805 straight Premier Series starts.
As a lifelong competitor who drove his first laps at 5 years old, Gordon said he encourages the industry's development of driver protective equipment, like SAFER and head-and-neck restraints, to continue.
Toughness marked Gordon's consecutive starts streak
Few can question Gordon's toughness.
He thrived during the early stages of his career despite dueling hood-to-bumper with Dale Earnhardt Sr. during an era when it wasn't safe to drive anywhere near The Intimidator.
Gordon said the crash at Texas in '99 threatened his starts streak the most. A defective right-front tire caused the accident.
"That was no SAFER barrier, no HANS, and seats and seat belts were not what they are today," Gordon said. "That could have been a very serious injury.
"It ended up being bruised ribs, and I was hurting.
But not enough to keep him out of the driver's seat for the next event at Bristol Motor Speedway. He entered the race, but cautiously.
"I had all kinds of padding and different things that I put in my suit and on the seat to try to protect my ribs," he said. "But what I realized was in the car, with pressure against it, through the Gs of the corners at Bristol actually made it feel better.
"It was when the caution came out and had to take a breath is when I was actually hurting. But that was the closest I've come (to missing a race)."
Sore back didn't keep Gordon getting back in the saddle
Sure, but when Gordon missed practice runs at Charlotte Motor Speedway on May 24, 2014, media speculation instantly grew.
The potential knockout punch?
Gordon's aging, worsening back condition.
"When it hurt as bad as it did, I was scared I might not make it into that race car the next day," he said. "Luckily, I had some great doctors that got me through it to get the injections, and I was able to make it through."
And he placed seventh in the grueling 600-mile event.
Considering his toughness, was there any real question of Gordon eventually breaking the consecutive starts streak?
Not really. Not after hiring a grounds crew to handle the yard work.