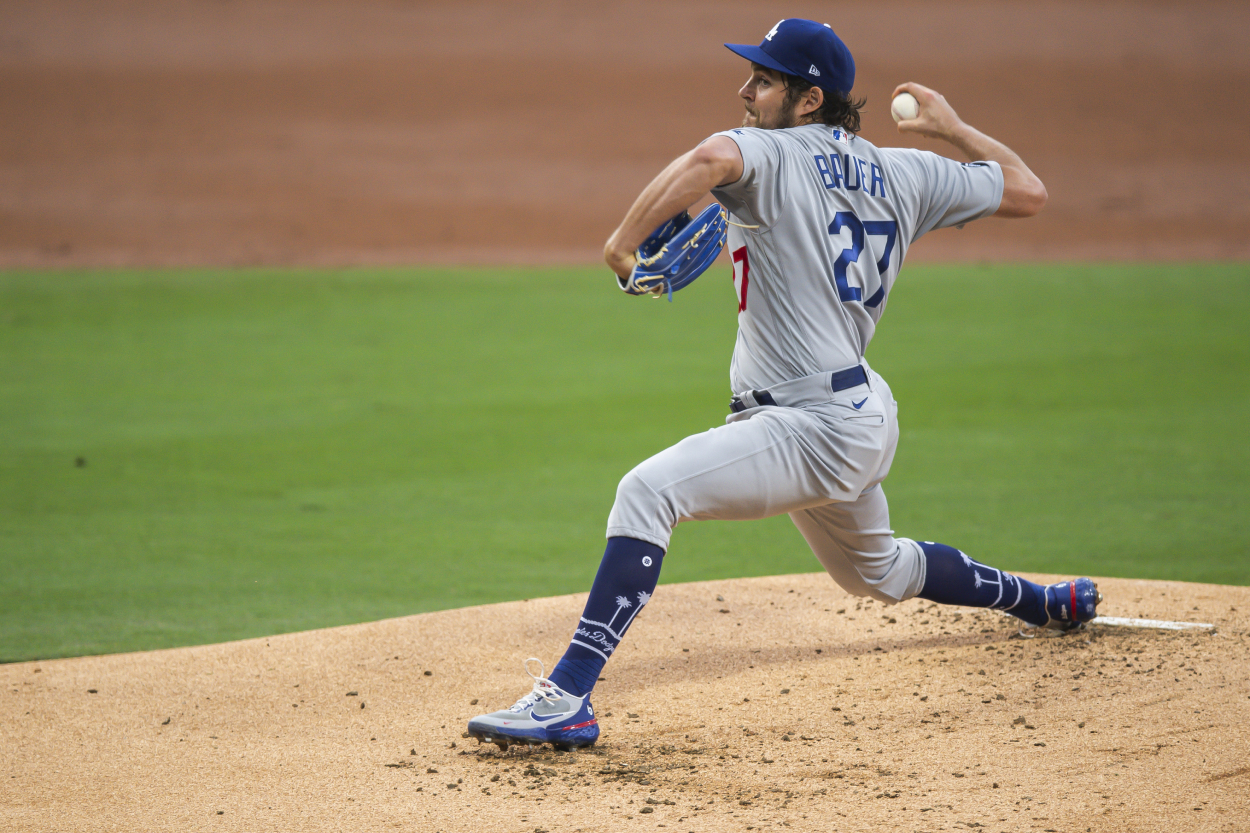 Trevor Bauer Gets an Ominous Message From the Los Angeles Dodgers
The Los Angeles Dodgers sent Trevor Bauer a pretty strong message Wednesday.
Things appear to have gone from bad to worse for Los Angeles Dodgers pitcher Trevor Bauer. Bauer, the reigning National League Cy Young Award winner, has been placed on administrative leave by Major League Baseball after sexual assault allegations were made against him. On Wednesday, the Dodgers made quite a statement regarding their pitcher.
Trevor Bauer not expected to return when his leave expires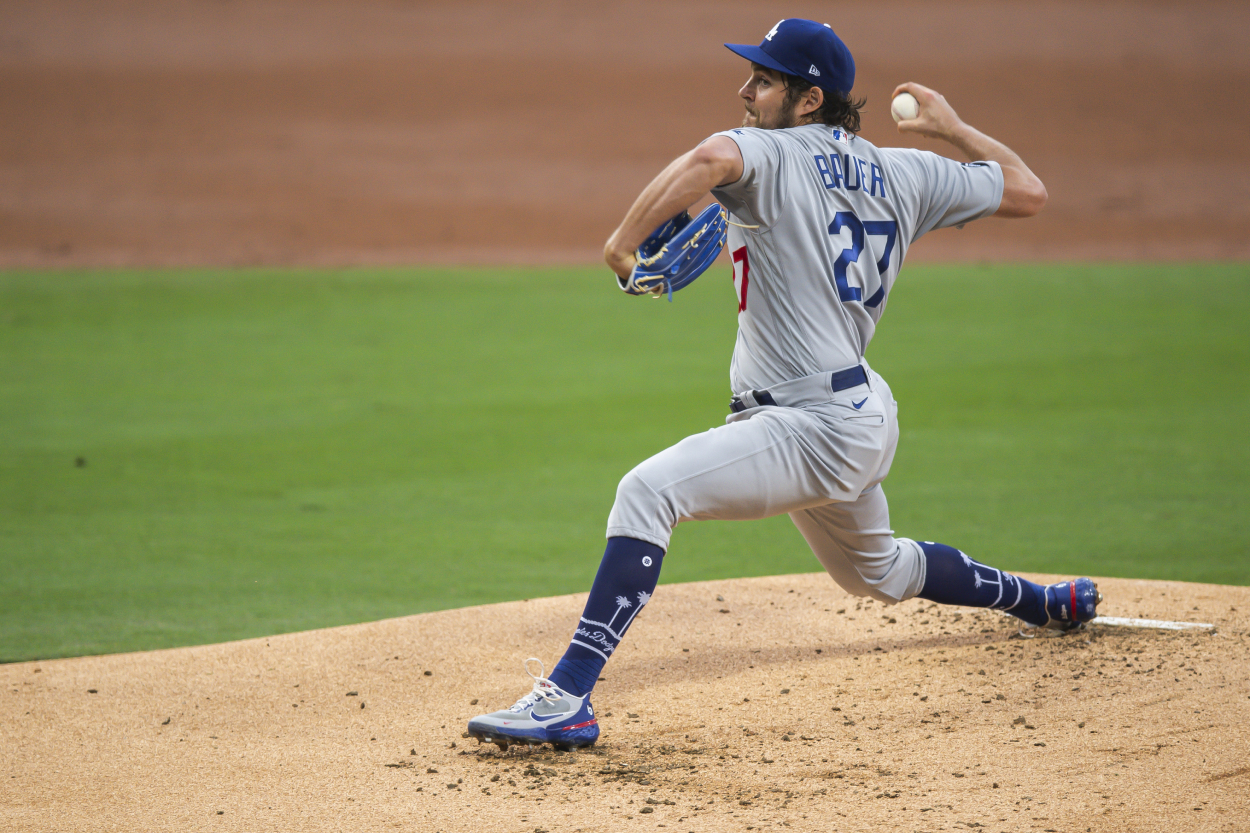 Major League Baseball placed Bauer on administrative leave on July 2, 2021, after the release of some graphic documents by a 27-year-old woman. She alleged Bauer assaulted her during a pair of sexual encounters this year. A domestic restraining order was filed after the woman stated she lost consciousness on multiple occasions and required hospitalization with injuries. Copies of that restraining order were obtained by ESPN.
Bauer's administrative leave ends July 9. MLB could attempt to extend the leave but would have to go through the MLB Players Association to do so.
ESPN reported the Dodgers already have their pitching rotation sorted out through this weekend's All-Star Game and Bauer isn't in their plans during that period. Dodgers manager Dave Roberts recently stated he didn't think Bauer would be back even when his leave expired. MLB is conducting its own investigation.
The Dodgers have already taken action on the matter
The Dodgers have already taken action on the matter. The team canceled Trevor Bauer Bobblehead Night, scheduled to take place on Aug. 19. The Dodgers went a step further and removed all of Bauer's merchandise from the team store, the Dodgers' website, and the MLB website.
According to The Orange County Register, a Dodgers spokesperson said the team needed to take immediate action. The Dodgers "did not feel it was appropriate" to have the promotion or continue to sell the merchandise "while investigations continue by Major League Baseball and the Pasadena Police Department."
The team's quick action comes after former pitcher Dave Stewart blasted the Dodgers for their handling of the matter. Stewart said he won't attend their 40th World Series championship anniversary because the team took too long in disciplining Bauer. The Dodgers didn't react to the situation until MLB did.
"The organization isn't what it was when we came through," Stewart told USA Today. "The Dodgers organization that I grew up in under the O'Malley family would never stand for that. The Dodgers should have stepped up in that situation, and they didn't. You've got to have character standards. I told them, 'I can't show up for that.'"
Trevor Bauer just signed a 3-year deal with the Dodgers
Bauer earned his first Cy Young Award last season as a member of the Cincinnati Reds. Bauer went 5-4 for a Reds team that finished 31-29 in a 60-game season cut short by the pandemic. He led the league with a 1.74 ERA. Prior to the 2021 season, he signed a three-year deal worth $102 million with the Dodgers.
This year, he sports an 8-5 record with a 2.59 ERA. He had 137 strikeouts in 107.2 innings pitch before MLB put him on the seven-day administrative leave.
Bauer's agent, Jon Fetterolf, has denied the allegations. In a statement issued last week, Fetterolf stated the two encounters with the woman were "wholly consensual."
"Her basis for filing a protection order is nonexistent, fraudulent, and deliberately omits key facts, information, and her own relevant communications," Fetterolf said, according to USA Today. "Any allegations that the pair's encounters were not 100% consensual are baseless, defamatory, and will be refuted to the fullest extent of the law."
How to get help: In the U.S. call the RAINN National Sexual Assault Telephone Hotline at 1-800-656-4673 to connect with a trained staff member from a sexual assault service provider in your area.