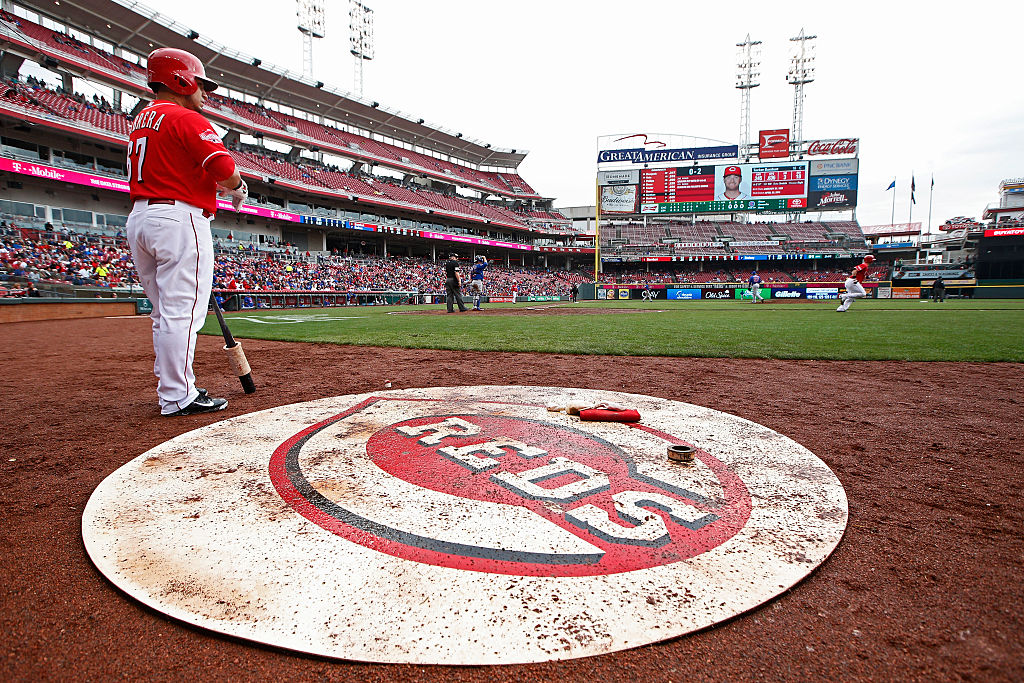 The Cincinnati Reds Made a Dumb $105 Million Mistake That Resulted in Years of Losing
The Cincinnati Reds have a chance to be really good in 2020. However, one huge $105 million mistake resulted in years of losing.
Over the last six seasons, the Cincinnati Reds have not been a very good baseball team. This came after they reached the playoffs three out of four seasons from 2010 through 2013. In fact, they have been so bad in the last six seasons that they have lost 94 or more games four times. The Reds do have high hopes for the 2020 season, though, whenever that can actually get started. However, one huge mistake has been a big reason the organization has struggled.
The Reds were winning, and Homer Bailey was starting to show promise
The Cincinnati Reds selected pitcher Homer Bailey with the seventh overall pick in the 2004 MLB June Amateur Draft, according to Baseball-Reference. He then made his debut on June 8, 2007. He ultimately struggled at first, though. From 2007 through 2011, Bailey made 78 starts for the Reds. In those starts, he had a 4.89 ERA, and only threw one complete game.
The Reds were good in 2010, though. They went 91-71 and won the NL Central. Then after missing the playoffs in 2011, the Reds made the playoffs the next two seasons in 2012 and 2013. They were excellent in 2012 too, winning 97 games. 
Bailey started to show some promise too. He had a 3.68 ERA in 2012 and a 3.49 ERA in 2013. He also threw two no-hitters, one against the Pittsburgh Pirates on Sept. 28, 2012, and one against the San Francisco Giants on July 2, 2013, according to MLB.com. He still had some work to do, though, with his ERA being well above 3.00, and his combined record over those two seasons was 24-22. 
Cincinnati believed in his promise, though. 
Signing Bailey to a massive contract
Despite Homer Bailey's inconsistencies, the Cincinnati Reds liked what they saw from him, especially in those two no-hitters. In February 2014, Bailey signed a six-year, $105 million contract with the Reds. The deal was through the 2019 season and had a $25 million mutual option for 2020 with a $5 million buyout, according to MLB.com. 
That is a lot of money for someone who had not been a consistently productive pitcher over the years. 
The Reds did not make the playoffs in 2014. His numbers were not bad, though, as he had 3.71 ERA and a 9-5 record in 23 starts that season. He suffered a torn flexor tendon in his right forearm in September 2014, though, according to 700 WLW. Then, soon after that their money went right down the drain.
The contract that made the Cincinnati Reds perennial losers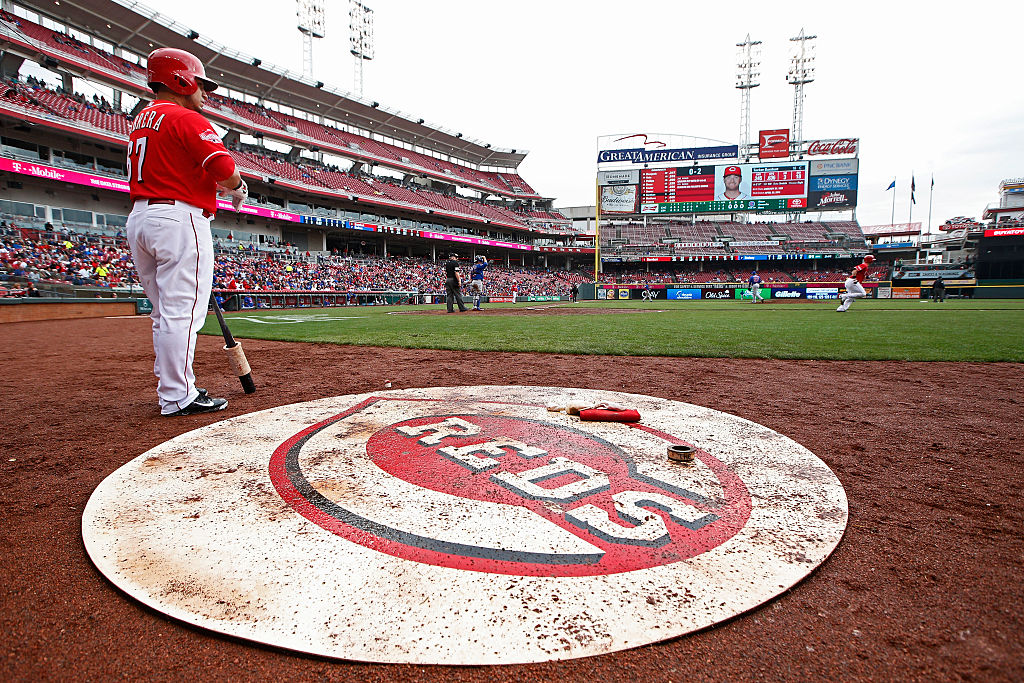 Homer Bailey then ultimately underwent Tommy John surgery and only started eight games combined in 2015 and 2016 because of that, according to Bleacher Report. He also went on to deal with other injuries over the years. He had surgery to remove bone spurs from his elbow, and he also dealt with knee inflammation, according to Bleacher Report.
When he was not hurt, Homer Bailey was not a good pitcher. In 2017 and 2018 combined, Homer Bailey made 38 starts with the Reds. He went 7-23 in those starts and had a 6.25 ERA.
So, essentially, the Reds paid a lot of money for Bailey to either be hurt or to struggle on the mound. They chose to spend that money, however, even though he had not proven himself yet. The Reds have not made the playoffs once since signing Bailey to that deal and, as mentioned earlier, have had four seasons with 94 losses or more. The contract kept them from being able to spend money on other players who could have been productive too. They are in a small market and do not have a lot of money to spend as it is, so this really hurt them.
The Reds traded Bailey to the Los Angeles Dodgers in December 2018. This, at least, freed them of the final $28 million owed to him on his contract, according to USA Today. Spotrac estimates, though, that Bailey earned over $89 million in 12 seasons with the Reds. In those 12 seasons, he had a 67-77 record on the mound and a 4.56 ERA. That was not what the organization had hoped for when they signed him to that massive deal.
Luckily for the Reds, they are finally free of that contract. They have an excellent team right now too, and can be a NL pennant contenders whenever the MLB resumes play. However, that Homer Bailey signing was probably the worst in team history and ultimately led to years of losing.