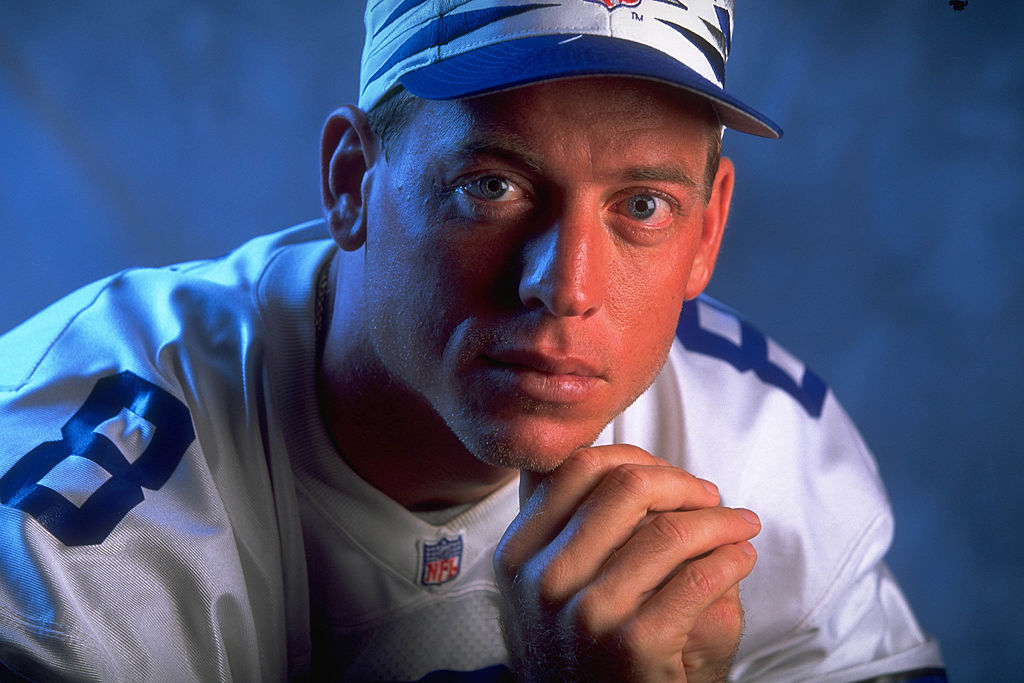 Troy Aikman Made More Money Selling Hot Wings Than in His First Contract With the Cowboys
Troy Aikman had a Hall of Fame career with the Dallas Cowboys. However, hot wings earned him more money than his rookie contract did.
Troy Aikman's play with the Dallas Cowboys earned him a lot of recognition over the years. It also earned him a lot of money. However, rookie contracts are typically pretty low compared to other contracts star players sign in their careers. This was also the case for Aikman. In fact, Aikman potentially made more money selling hot wings than he did in his first contract with the Cowboys.
Troy Aikman had a Hall of Fame career with the Cowboys
Troy Aikman is one of the greatest quarterbacks in the history of the Dallas Cowboys. The Cowboys selected Aikman with the first overall pick in the 1989 NFL draft and he certainly lived up to the hype. 
After struggling through the first three seasons of his career, Aikman ended up having a good amount of success. He went to six straight Pro Bowls from 1991 to 1996 and he even led the NFL in completion percentage in 1993. 
Aikman won a Super Bowl with the Cowboys in the 1992 season. They defeated the Buffalo Bills 52-17 in Super Bowl XXVII and Aikman played great. He threw for 273 yards in that game and four touchdowns. Aikman and the Cowboys then won another Super Bowl in the 1993 season and a third in the 1995 season. He was ultimately a leader of a dynasty that had some other great players like Emmitt Smith and Michael Irvin.
The 2000 season was Aikman's last in the NFL. He finished his career as a six-time Pro Bowl selection, a three-time Super Bowl champion, a Super Bowl MVP winner, and a Walter Payton Man of the Year award winner. He also finished with 32,942 career passing yards and 165 touchdown passes. His best season statistically came in 1992. Aikman threw for 3,445 yards, 23 touchdowns, and 14 interceptions that season.
Aikman did an endorsement deal with Wingstop
In 2003, Aikman did an endorsement deal with the restaurant chain Wingstop. The company only had 133 restaurants at the time, according to ABC News. 
"At the time, it was a natural fit," Aikman said, according to ABC News. "They had a Wingstop right across from our Valley Ranch training facility, and I used to meet teammates there on Thursday night."

Troy Aikman
A private equity firm called Roark Capital later bought Wingstop and Aikman was named to the board of directors shortly after in 2011, according to ABC News. 
Making more money with Wingstop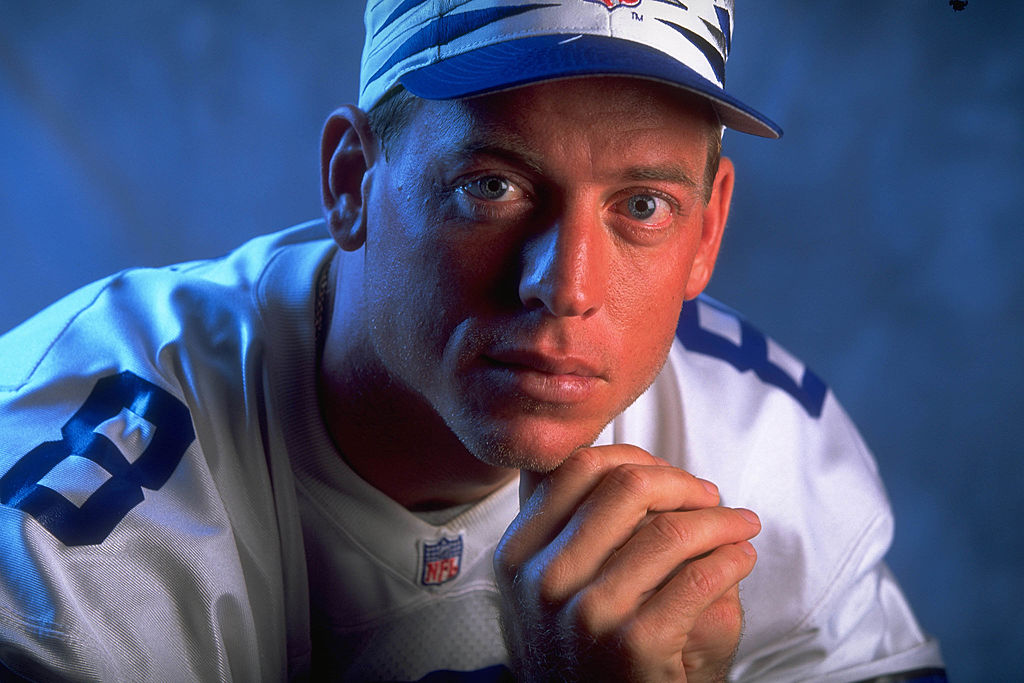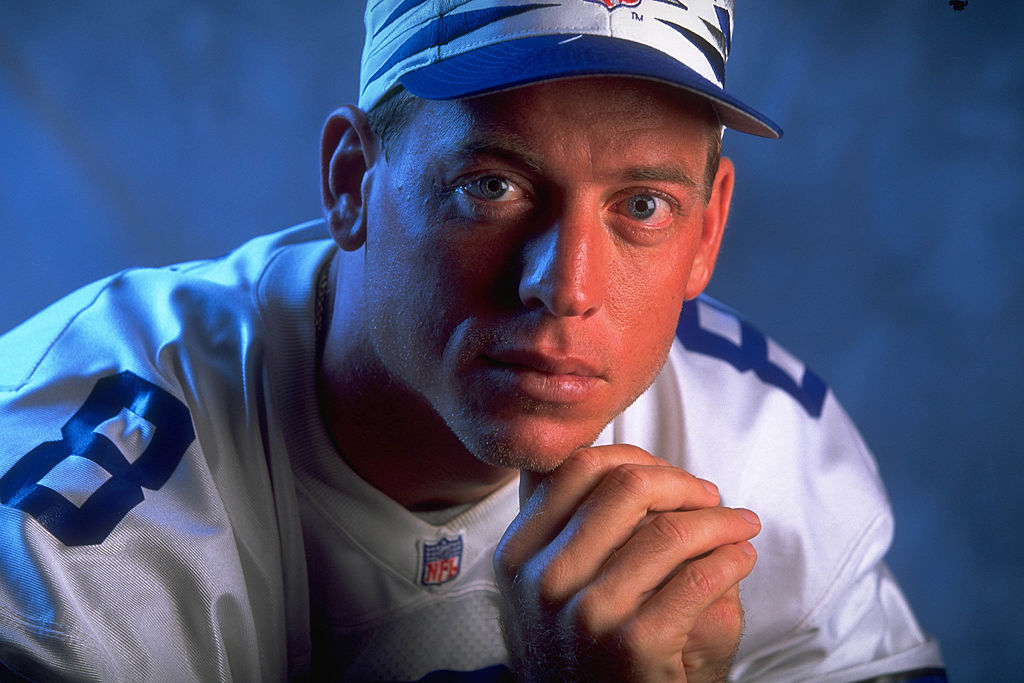 In June 2015, Wingstop went public and saw its share price make a huge jump. It actually increased 61 percent on its first day of trading, according to ESPN. The company's shares were priced at $19 on the first morning it was public in 2015 and went up to $30.50 by the time the market closed, according to ESPN.
Aikman ultimately confirmed in 2015 that he sold an undisclosed stake of shares he owned in the chain. "It has been a good run," Aikman said according to ESPN. Aikman did not tell ESPN what his total ownership in the company was but he did say it was worth more than what he made during his first four NFL seasons. 
Aikman made around $6 million in his first four NFL seasons. He ultimately did not get to the final two years of his rookie contract as he signed a larger deal in 1992, according to ESPN.
Aikman made a lot of money as an NFL quarterback. He has also earned a lot of money as a commentator. Because of all of the money he has made throughout his lifetime, Aikman's net worth is $50 million, according to Celebrity Net Worth. The work he did in the hot wing business probably ultimately helped increase his net worth a little bit as well.