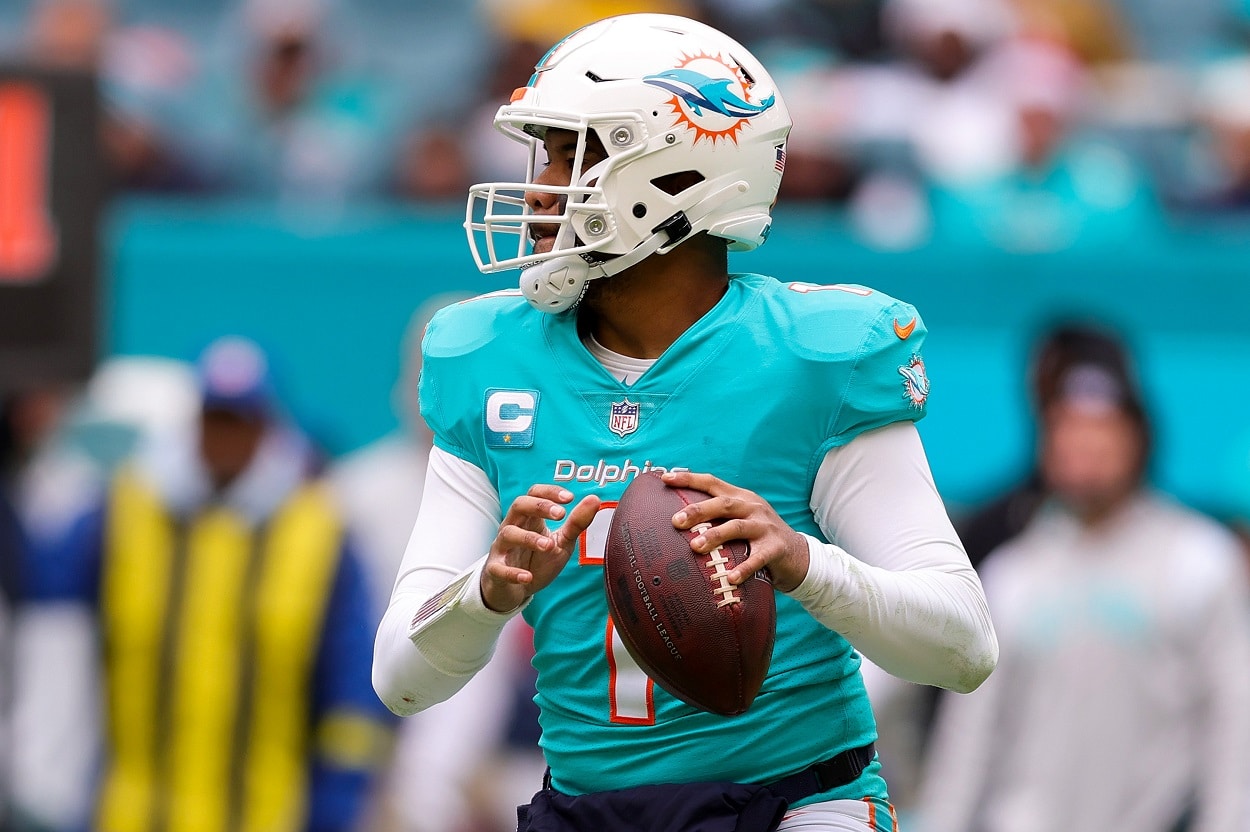 Tua Tagovailoa's Latest Setback Could Derail the Dolphins' Super Bowl Dreams for Good
Tua Tagovailoa and the Miami Dolphins face uncertain futures.
In just a matter of months, Tua Tagovailoa has gone from being a top MVP candidate to raising serious doubts about how long he'll be able to make a living as an NFL player. 
The southpaw signal-caller's stock has dropped precipitously during the month of December, largely due to his penchant for turning the ball over. 
However, that's not the only reason Miami Dolphins fans should feel uneasy about what lies ahead.
With Tagovailoa suffering another setback in his team's fourth consecutive loss, there are suddenly both short- and long-term concerns that could completely alter the course of history for a franchise that's spent two decades trying to find a successor to the legendary Dan Marino.
Tua Tagovailoa's latest concussion leaves the Dolphins in a shaky position down the stretch
Although the Dolphins still have a solid shot at earning a postseason berth, they face an uphill battle to accomplish that feat. Unfortunately for first-year head coach Mike McDaniel, he will face Bill Belichick for a second time without his star quarterback. 
This past Wednesday, Miami's coach announced that Tagovailoa would miss Sunday's matchup against the New England Patriots due to a concussion he sustained against the Green Bay Packers. Veteran Teddy Bridgewater will start against the Dolphins' division rival. 
Of course, this isn't the first time Tagovailoa has been in the league's concussion protocol. 
He appeared to have suffered a concussion against the Buffalo Bills in Week 3, which sparked controversy about how the team and league handled the situation. The following week, he was knocked unconscious after hitting the back of his head on the ground, which resulted in an investigation conducted by the NFL and the NFL Players Association. 
As perhaps the most poignant example of why the NFL needs to make changes to its system for identifying in-game head injuries, the third-year quarterback self-reported concussion symptoms at the team facility Monday, according to ESPN. 
Tagovailoa will miss a pivotal game against a New England team that's also fighting to keep its playoff hopes alive. The downgrade from him to Bridgewater shouldn't be overlooked, and the Patriots should have an easier time containing the journeyman than the quarterback who completed 23-of-33 attempts for 270 yards and a touchdown against them in Week 1.
Miami may need to reconsider building around Tua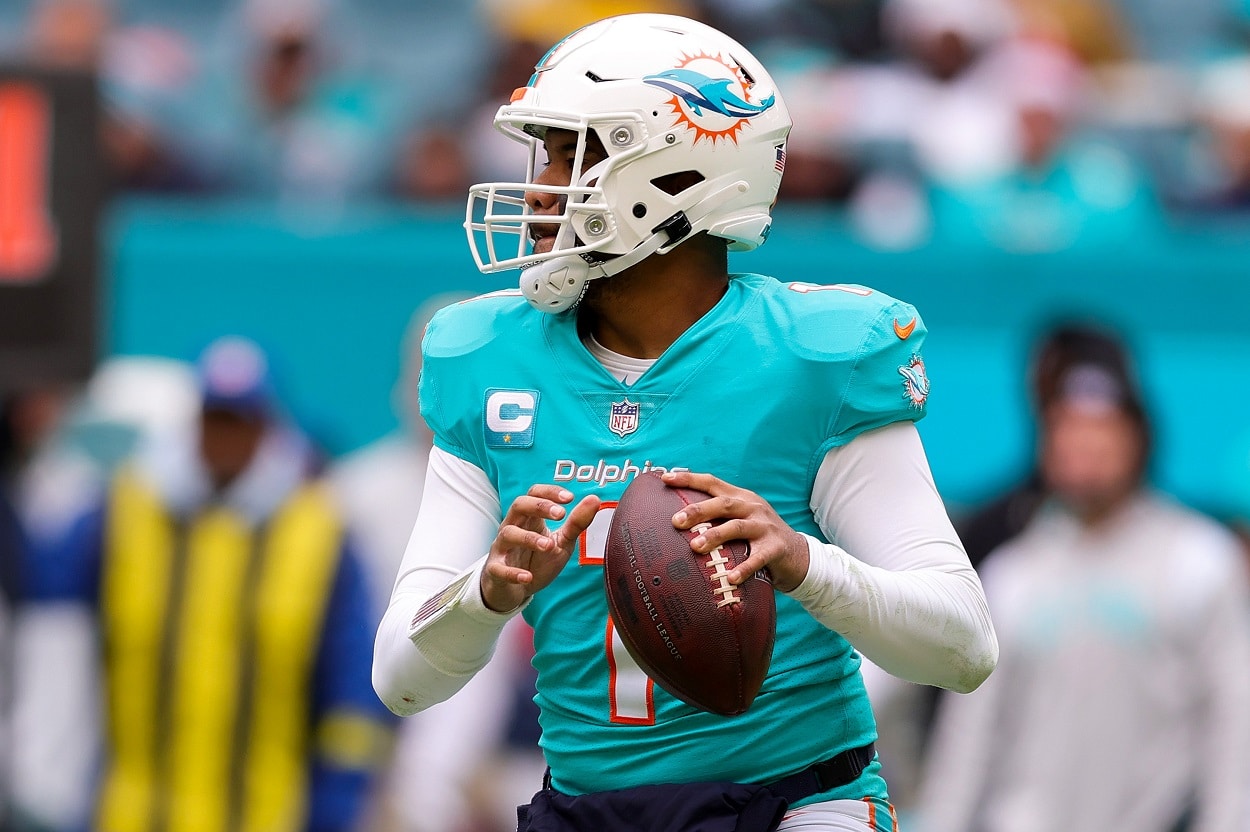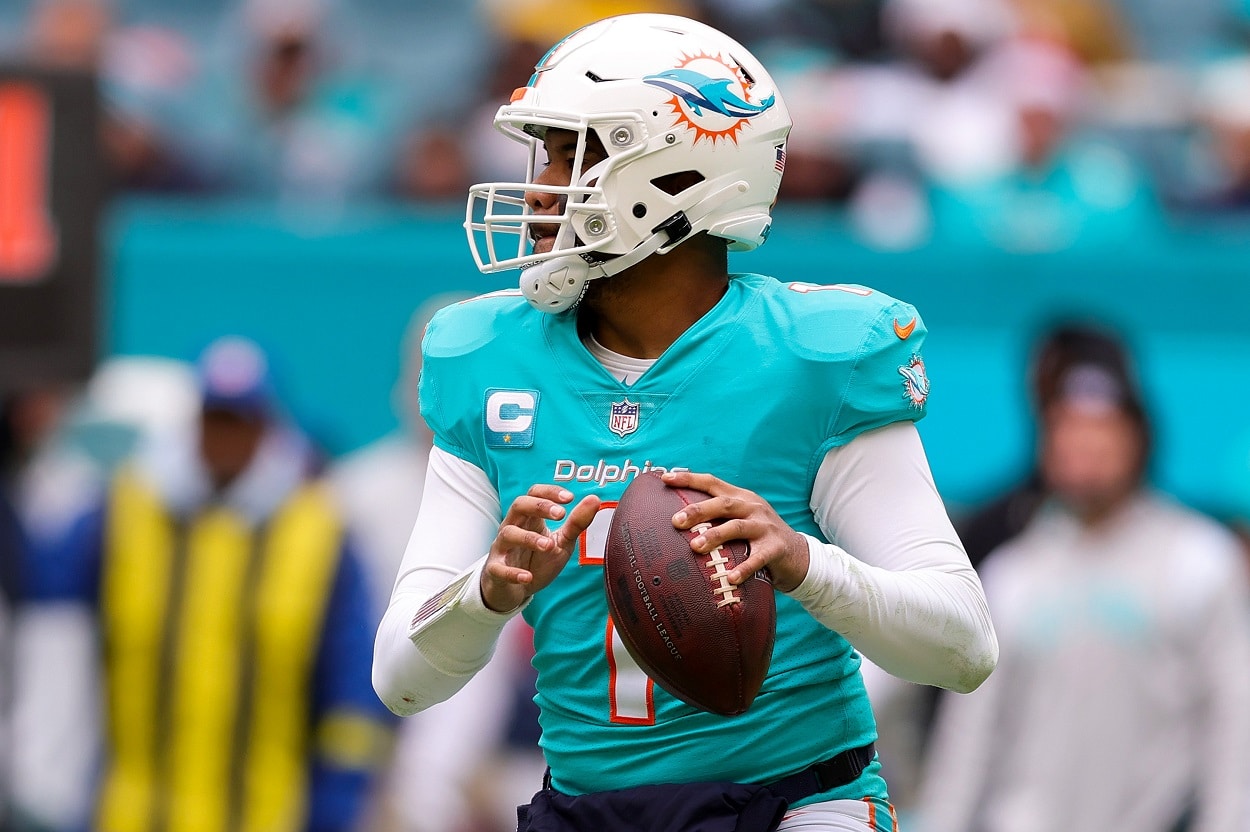 From a short-term perspective, there's no doubt the Dolphins are in a worse position to compete for a Super Bowl title than they were a week ago. Not only are they mired in a four-game losing streak, but they may not have their top quarterback available for the rest of the season. After all, there's certainly a chance that Tagovailoa doesn't receive clearance to return to action. 
What's more concerning, though, is the uncertainty surrounding the future of the most important position in sports. 
At one point, it seemed as though the Dolphins had undoubtedly found a worthy heir to Marino. But even after showcasing the skills that made him a star at Alabama, Tagovailoa still comes with significant question marks about his ability to survive at the pro level. 
Suffering multiple concussions in one season only adds another layer to the injury-prone tag attached to him when he entered the NFL. And considering how aware young players are about the risks associated with head injuries, will Tagovailoa want to continue putting his body on the line, given what we know about CTE and long-term concussion-related symptoms? 
Further complicating matters is the reality that the Dolphins must make a decision sooner or later regarding his contract. 
Will the team exercise Tagovailoa's fifth-year option after watching him sustain multiple head injuries? Can the Dolphins afford to guarantee more than $100 million on a quarterback who hasn't played a full season of football since 2018? 
As much as Miami fans want to see him succeed, there's a real possibility that Tagovailoa won't be the guy to lead the team to a Super Bowl title. In fact, if the front office determines it's too risky to invest in his future, the Dolphins may have no choice but to pursue a long-term solution at quarterback–again. 
What does the future hold in Miami?
Tagovailoa's latest setback threatens to derail the championship-building process in Miami. And when you take a closer look at the Dolphins' cap situation, it's fair to wonder exactly where the team will be a year from now. 
According to Spotrac, Miami is projected to be nearly $7 million over the cap in 2023. That number could change if the team moves on from a few highly-paid veterans, but there's not exactly ample wriggle room to add a high-end quarterback to the roster. 
Plus, thanks to tampering with Tom Brady and dealing for Bradley Chubb, the Dolphins lost two first-round picks in the 2023 NFL Draft. So, acquiring a proven starter via trade could be a challenging ordeal. 
Needless to say, the lack of financial flexibility and draft capital might make it challenging for Miami to find an upgrade over Tua Tagovailoa. 
But if concussion issues continue to keep him off the field, the Dolphins will be forced to go back to the drawing board in their ongoing quest to find a franchise quarterback.