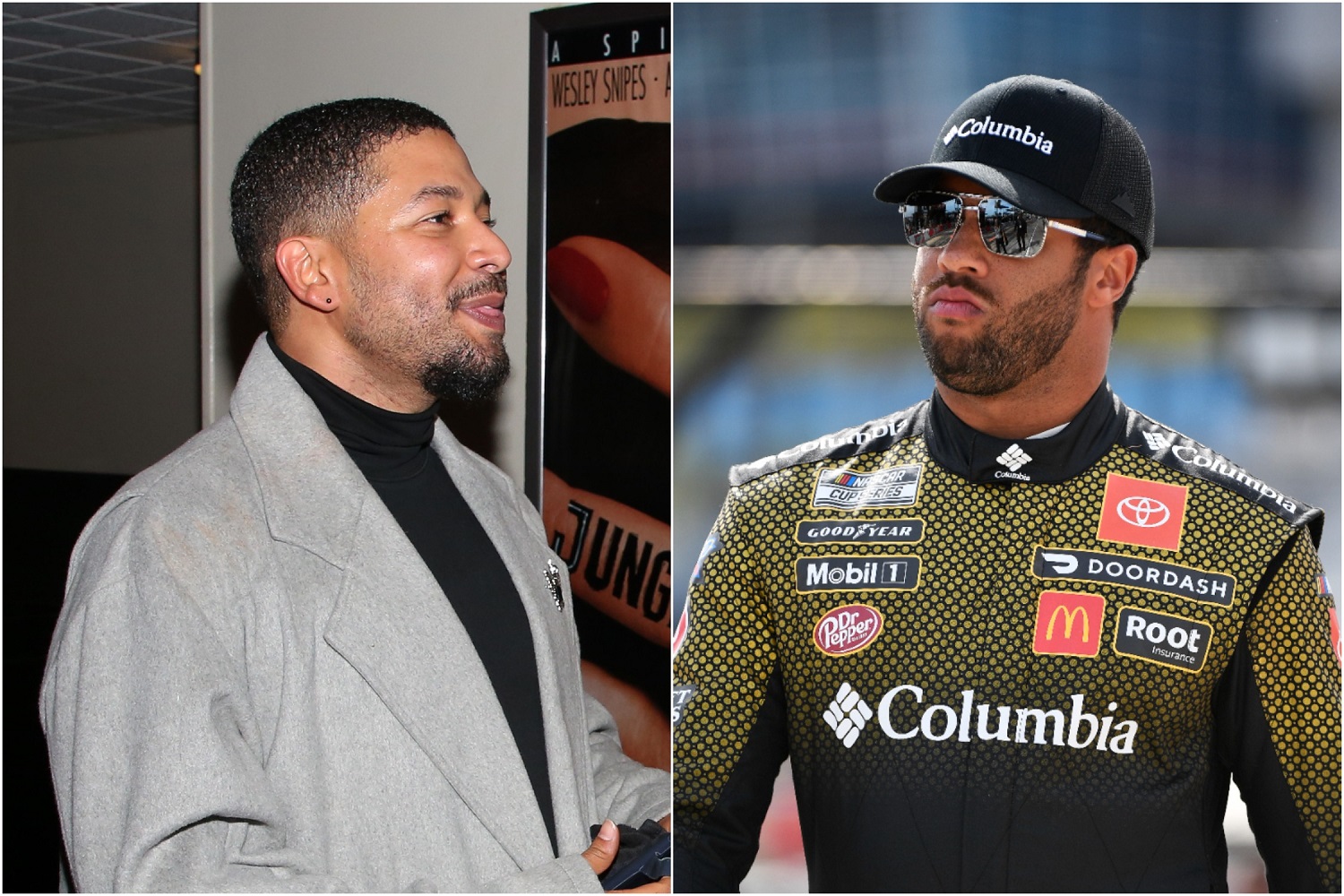 Twitter Brutalized Bubba Wallace Following Jussie Smollett's Conviction
A jury in Chicago convicted actor Jussie Smollett on five charges Thursday, leading some Twitter users to misleadingly draw parallels to a 2020 incident involving NASCAR driver Bubba Wallace..
Article Highlights:
A jury convicted actor Jussie Smollett on charges of lying to police about a purported 2019 assault
Some Twitter users reacted by alleging that NASCAR driver Bubba Wallace lied about a 2020 incident at Talladega
Much of the social media commentary about the first-time Cup Series winner was wildly inaccurate
It didn't take long for the people rejoicing over the jury returning a guilty verdict in the Jussie Smollett trial to go after NASCAR driver Bubba Wallace. They did so on Twitter, which means it was every bit as ugly and devoid of accuracy as one might imagine.
A jury returned guilty verdicts against actor Jussie Smollett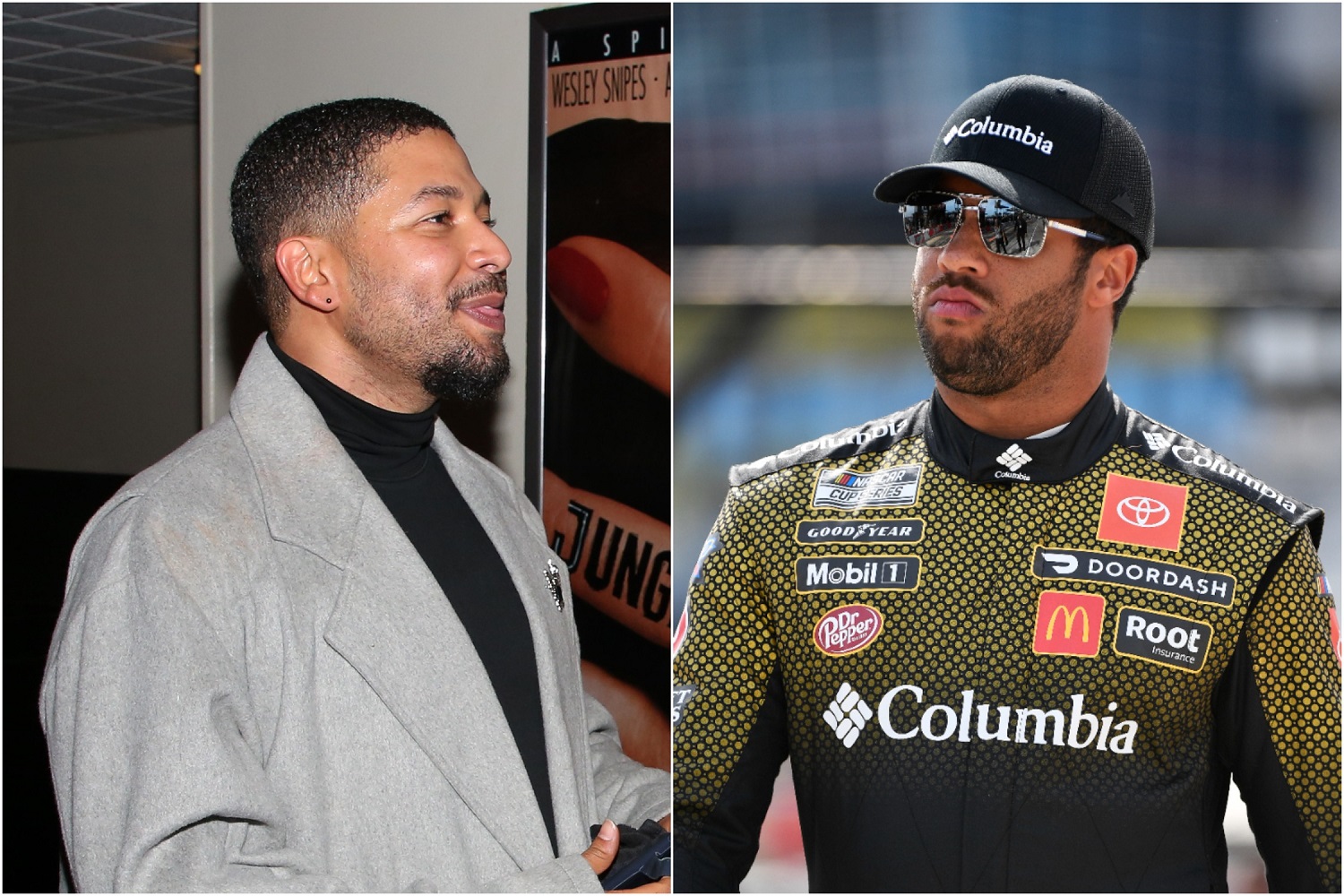 A Cook County jury convicted actor Jussie Smollett on five of six felony charges of disorderly conduct for lying to police about a purported January 2019 attack with racist and homophobic overtones.
The Chicago jury's verdict followed nine hours of deliberation. Prosecutors said Smollett, part of the cast of Empire, orchestrated the attack by two brothers he hired and that the motivation was to boost his career. The show has since been canceled.
The five guilty verdicts resulted from statements Smollett made to police on Jan. 29, 2019, the day of the purported attack. Smollett said he was walking near his home around 2 a.m. when he heard someone yell racial and homophobic slurs and reference "MAGA," the acronym closely associated with then-president Donald Trump. He said the attackers beat him, placed a rope around his neck, and poured bleach on him.
Smollett faces up to three years in prison, though the Chicago Tribune reported that the lack of a prior criminal record makes it likely he will receive a lighter sentence, possibly limited to probation.
Social media immediately set upon NASCAR driver Bubba Wallace
Within minutes of the news that a jury had returned guilty verdicts against actor Jussie Smollett, Twitter users flooded social media with aspersions against NASCAR driver Bubba Wallace. The comments came from a wide range of keyboard warriors, including some of the blue checkmark brigade.
"There is no difference between Bubba Wallace, LeBron James, Colin Kaepernick, or Jussie Smollett," one of them wrote. "They're all frauds and liars!"
From another: "Bubba Wallace biting his nails tonight."
It got worse from there. Among the comments were suggestions that Wallace, who scored a breakthrough victory in the Cup Series last season, perpetrated a hoax in 2020 by claiming to find a noose in his garage at Talladega. In fact, a noose-like rope was found, but that was not close to the whole story.
However, those doing the tweeting didn't let facts get in the way. Instead, they were quick to draw parallels between the debunked attack on Smollett and the Wallace episode. Some declared both to be fabrications belonging on a list including allegations of Russian collusion by Trump and sexual misconduct by Supreme Court Justice Brett Kavanaugh, adding a political dynamic to an already highly charged subject.
It resulted in Wallace becoming a trending topic on Twitter for a time early Thursday night.
Debunking the claims about the Bubba Wallace incident
Whether people simply misremembered or intentionally misrepresented the details of the Bubba Wallace episode at Talladega, Twitter was a bad place to go for facts on Thursday.
Most egregiously, many of those posting alleged that Wallace claimed to find a noose in his team's assigned garage the week of the race in Alabama and reported it to authorities. In fact, it was members of his Richard Petty Motorsports crew who found a noose-like rope, Al.com reported.
Rather than Wallace, it was NASCAR officials who requested that the FBI investigate a potential hate crime. The Department of Justice Civil Rights Division also investigated.
The FBI concluded that the rope had been in the garage since October 2019 and that no federal crime had been committed.  However, Donald Trump reignited the controversy in a subsequent tweet when the then-president asked if Wallace had apologized.
Wallace fought back against Trump's comments, extending the duration of the controversy over the incident.
Like Sportscasting on Facebook. Follow us on Twitter @sportscasting19.