Biggest Snubs, Shocks, and Superb Selections From the Official 2022 USMNT World Cup Roster
As the U.S. team gets ready to head to Qatar for the 2022 World Cup, here are the first takeaways from the official USMNT World Cup roster.
With just 11 days into the 2022 World Cup begins in Qatar, the U.S. Men's National Team announced its official USMNT roster for the latest edition of the planet's biggest soccer tournament. At 5 PM ET on Wednesday, November 9, 2022, USA Soccer officially dropped its USMNT World Cup roster by position group. Here are the players who made it, who got left out, and the biggest plusses and minuses of the squad head coach Gregg Berhalter is taking to Qatar. 
2022 USMNT World Cup Roster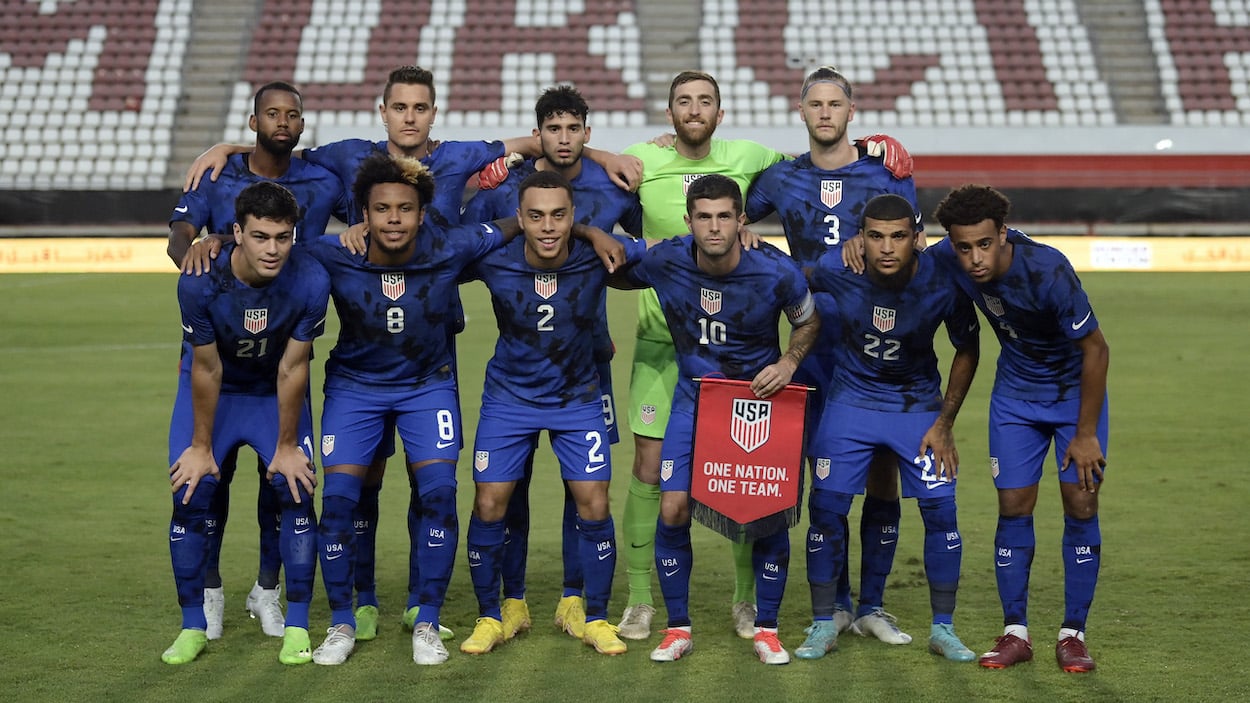 Goalkeepers
Matt Turner (Arsenal), Sean Johnson (NYCFC), Ethan Horvath (Luton Town)
The first shocking omission from the USMNT World Cup roster release was that Sean Johnson (NYCFC) and Ethan Horvath (Luton Town) made the team over Zack Steffen. 
The Manchester City keeper on loan to the English Championship's Middlesbrough left the Premier League side to get more playing time ahead of the World Cup, but the plan seems to have backfired. Steffen has been up and down with Middlesbrough, and after being the USMNT No. 1 for the better part of the WC qualification process, he's not even on the team. 
This also means that Matt Turner — who's made four Europa Leauge starts and zero Premier League appearances for his London-based club — will be the man in between the pipes when the USMNT opens its 2022 FIFA World Cup schedule vs. Wales on Monday, November 21, at 2:00 PM ET. 
Defense
Walker Zimmerman (Nashville SC), Aaron Long (New York Red Bulls), Tim Ream (Fulham), Sergino Dest (AC Milan), Antonee Robinson (Fulham), Cameron Carter-Vickers (Celtic), DeAndre Yedlin (Inter Miami), Joe Scally (Borussia Mönchengladbach), Shaq Moore (Nashville SC) 
Gregg Berhalter's best pick on the 2022 USMNT World Cup roster is selecting Tim Ream at center-back. On a team that will be one of (if not the) youngest teams in the entire field, taking the 35-year-old EPL defender is a great choice. 
Ream plays closely with full-back Antonee Robinson each week at Craven Cottage, so that will add continuity and familiarity to the USMNT's back line. Also, players like Aaron Long and Cameron Carter-Vickers have been wildly inconsistent in recent USMNT contests and have failed to grab the second CB spot next to Walker Zimmerman. 
Chris Richards (Crystal Palace) being out for the tournament with an injury may have forced Berhalter into this selection, but it certainly was an excellent one, no matter how he came to it. 
Midfield
Weston McKennie (Juventus), Yunus Musah (Valencia), Tyler Adams (Leeds United), Brenden Aaronson (Leeds United), Kellyn Acosta (LAFC), Luca De La Torre (Celta Vigo), Cristian Roldan (Seattle Sounders)
Outside of the fact that it's a little strange to list Brenden Aaronson as a midfielder instead of a forward — as he plays with Leeds — this is the most predictable group of the bunch. In fact, I pretty much nailed the crew two months ago in my USMNT World Cup roster predictions. 
Putting Aaronson with this group could actually be predictive, though. It could mean Berhalter is thinking of moving to more of a four-man midfield, with Aaronson making MMA (McKennie, Musah, Adams) MMAA in Qatar. It could also suggest a False 9 at times.  
Forwards
RELATED: 
Related post url: 
Christian Pulisic (Chelsea), Tim Weah (Lille), Jesus Ferreira (FC Dallas), Gio Reyna (Borussia Dortmund), Jordan Morris (Seattle Sounders), Haji Wright (Antalyaspor), Josh Sargent (Norwich City) 
This was a pretty set group up front for the USMNT as well, with only two spots up for grabs. The biggest upset here is 24-year-old Haji Wright from Antalyaspor in Turkey making the squad over Jesus Ferreira's running mate in Dallas, 27-year-old Paul Arriola. 
Outside of that, it was a pretty even race for the second striker spot between Ricardo Pepi (FC Groningen), Jordan Pefok (Union Berlin), and Brandon Vasques (FC Cincinnati), with Josh Sargent coming away the winner. 
It'll be interesting to hear Berhalter explain why he chose Sargent over the others. The EFL Championship center-forward has been on a hot streak, scoring eight goals from August 16 to October 15. However, he hasn't netted one in almost a month now. 
Sargent will provide action off the bench, though, which seems like his role will entail, with Ferreira the No. 1 striker and Aaronson's possibly intriguing role (see above).