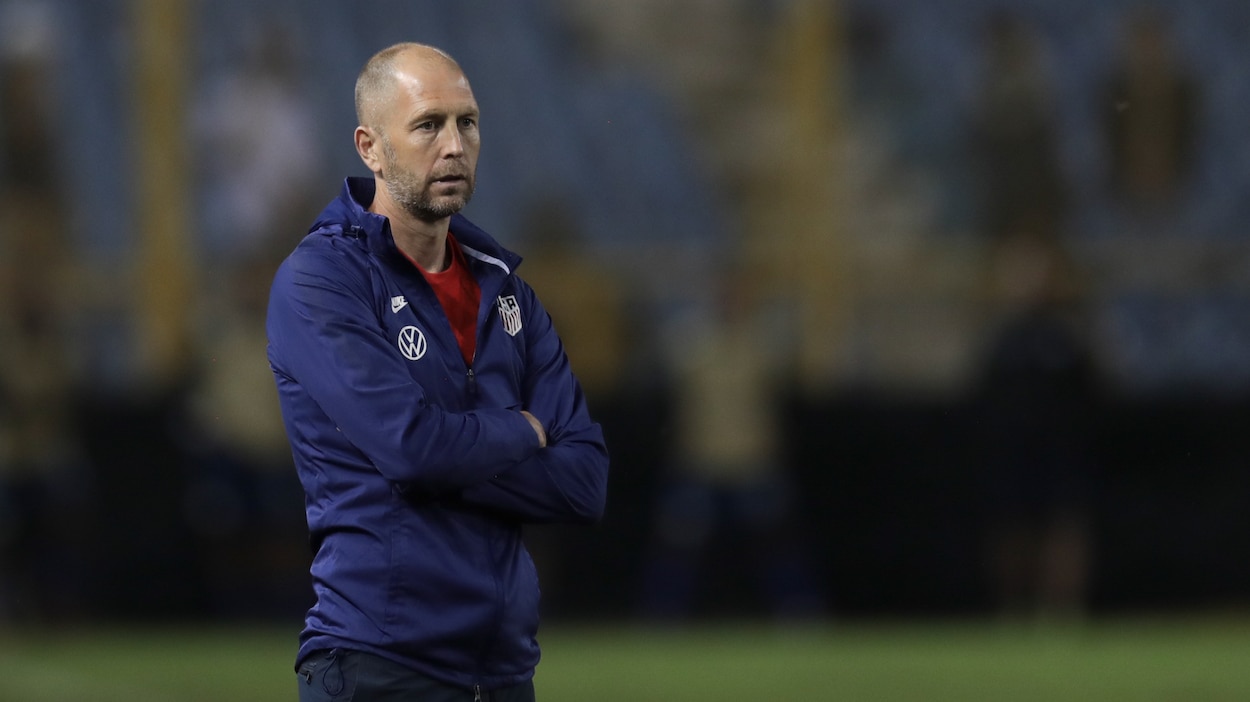 USMNT Coach Gregg Berhalter Piles on the Excuses After Lackluster Final World Cup Tune-up
The USMNT didn't impress in its final tune-ups for the 2022 World Cup, and coach Gregg Berhalter has plenty of excuses as to why that was the case.
That's it. The next time the U.S. Men's National Team plays a meaningful soccer game will be November 21 in its opening game of the 2022 World Cup in Qatar vs. Wales. After nearly 3,100 days between World Cup matches, the USMNT limped to the finish line of the 2022 buildup process. The team lost to Japan 2-0 and played Saudi Arabia to an unaspiring 0-0 draw. To make matters worse, USMNT manager Greg Berhalter spent his postgame press conference making every excuse in the book as to why his team played so poorly in its final two warm-up matches. 
Gregg Berhalter trotted out a wide range of excuses about why his team played so poorly
The USMNT's last international match before the World Cup was against a less-than-full strength Saudi Arabia team. Head coach Gregg Berhalter's bunch sleepwalked through a 0-0 draw in this game against a team ranked No. 56 in FIFA's World Rankings. 
That's 43 spots behind the No. 13 USMNT and 34 spots behind the winner of Saudi Arabia's region, No. 22 Iran, who the USMNT will play in its third group stage match in Qatar. 
After the game, Berhalter didn't excoriate his team in front of the media. He actually said that it was "a positive step for the group."
The coach cited his team's "intensity" and "desire" against a tough and compact opponent but did say the team's "execution" was lacking. Then, Berhalter went into defense mode for his struggling team. 
"It comes down to a little bit of tightness, a little bit of lack of confidence and anxiety. And I told the guys I feel for them," Berhalter said. "Everyone's fighting for roster spots instead of coming out and really performing like the team we know we are. We lacked a little confidence, and I think that hurt the performance."
Overall, Berhalter thought his team was "just off on a number of plays" that should have resulted in chances or goals. 
While that might be true, if the USMNT isn't confident and has anxiety now in a tune-up against Japan and Saudi Arabia, what's going to happen when the intense World Cup spotlight comes on for real in Qatar vs. Wales in just about 50 days from now?
What the USMNT can expect in its opening game vs. Wales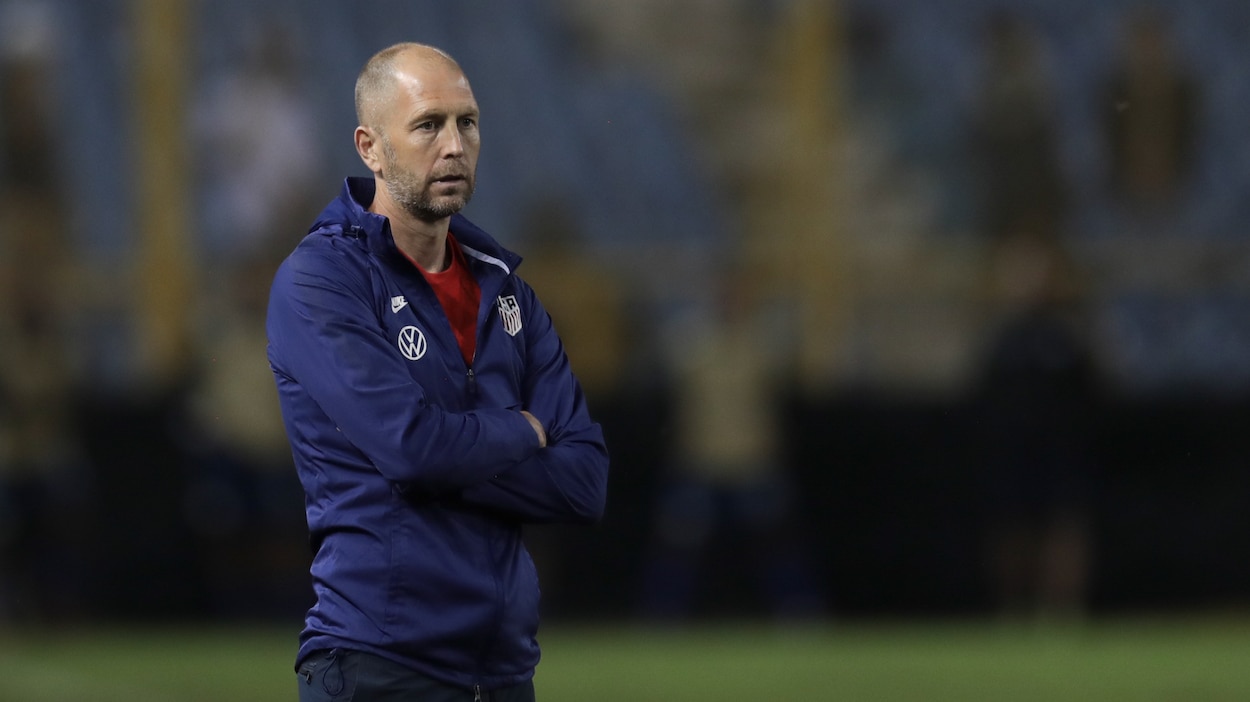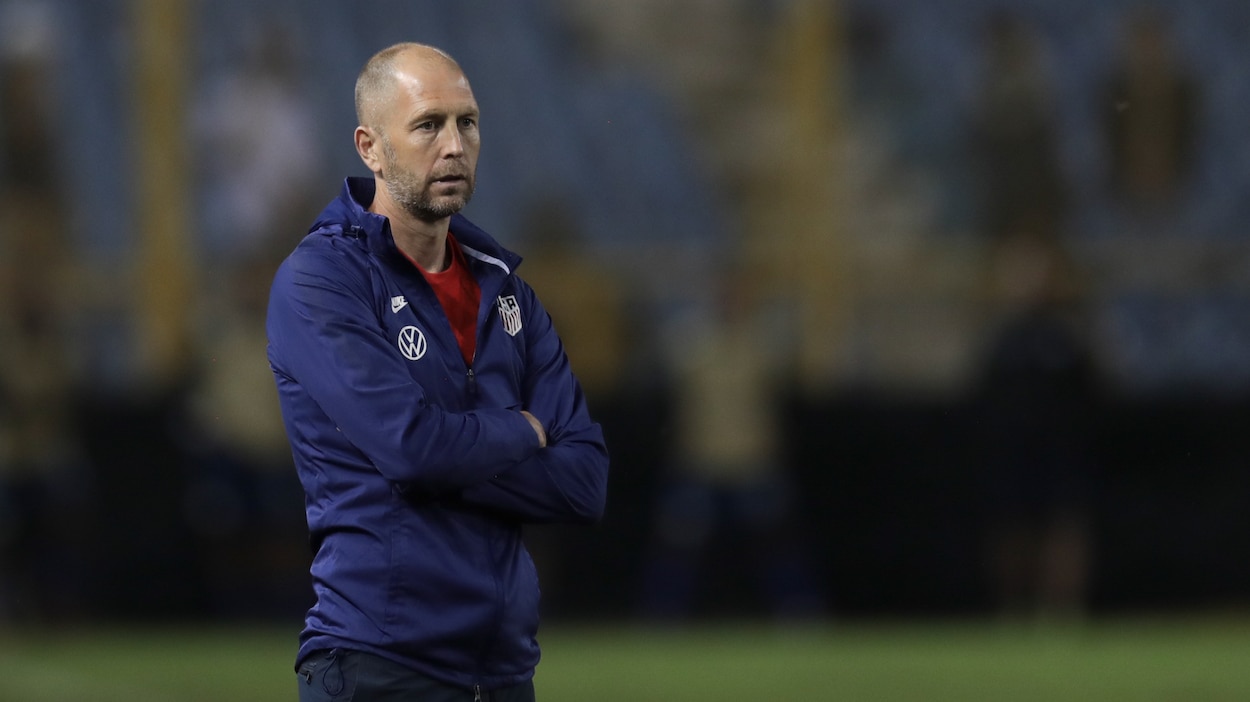 On November 21, 2022, at 2:00 pm ET, the USMNT takes on Wales in their FIFA World Cup opener in Qatar. 
After the terrible showing against Japan and Saudi Arabia, we know where the U.S. team is at. But where is Wales at heading into the tournament?
Wales is the No. 19 team in the FIFA World Rankins heading into the tournament. The team has dealt with its own drama in the buildup to the World Cup this year. Manager and Welsh former Manchester United legend Ryan Giggs stepped down as head coach in June due to pending legal issues. Assistant Rob Page took over. 
On the pitch, Wales' biggest star, Gareth Bale, left Real Madrid after winning his fifth Champions League and made the shocking move to MLS and LAFC. 
The Dragons have struggled on the field as well in recent months. Outside of beating Ukraine to secure one of the last spots in the 2022 World Cup, Wales has just one draw (vs. Belgium) and five losses (one vs. Belgium and two each vs. Poland and the Netherlands) in its last six UEFA Nations League matches. 
The USMNT vs. Wales match to open Group B play will be a contest between two struggling teams. If one side can get the win, it will set them off with a great start to the World Cup and give them a leg up to joining England as the second team to get to the knockout stage. 
The team that loses will have an uphill battle. And that squad will likely need to upset the No. 5-ranked Three Lions to have any chance to advance. 
Like Sportscasting on Facebook. Follow us on Twitter @sportscasting19 and subscribe to our YouTube channel.