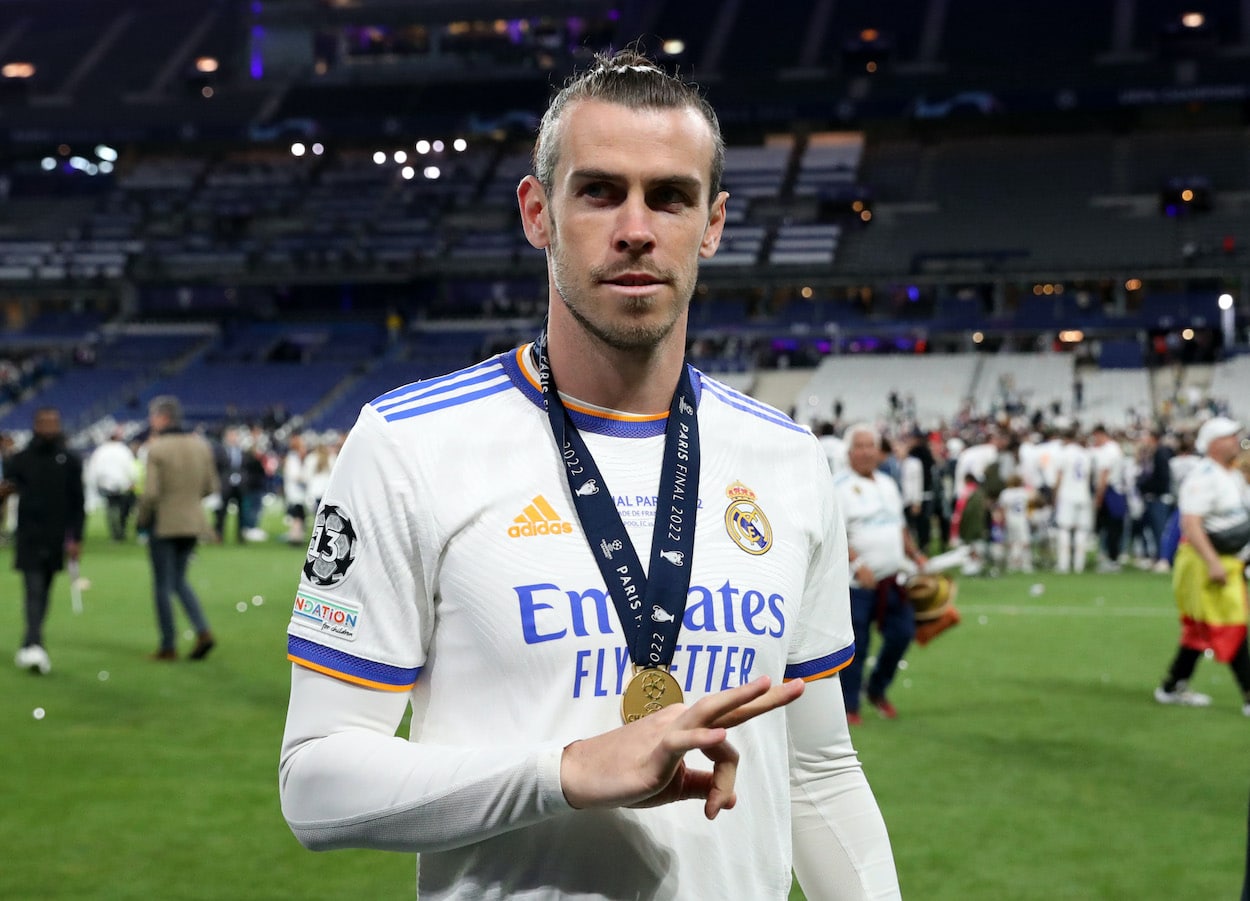 Real Madrid Superstar Gareth Bale is 'Finalizing a Deal' to Make Shock Move to MLS
Superstar Gareth Bale is leaving Real Madrid and coming to the United States in a surprising move that will bolster the growing reputation of MLS.
One of the biggest names in world football, Gareth Bale, is on his way to the U.S. More specifically, he's heading to La La Land. The Real Madrid free agent, fresh off his fifth Champions League medal, is "finalizing a deal" to move to the MLS side LAFC this summer.
Outside of David Beckham and maybe a few others, Bale will be one of the biggest names to ever come to Major League Soccer.
Gareth Bale is coming to LAFC in MLS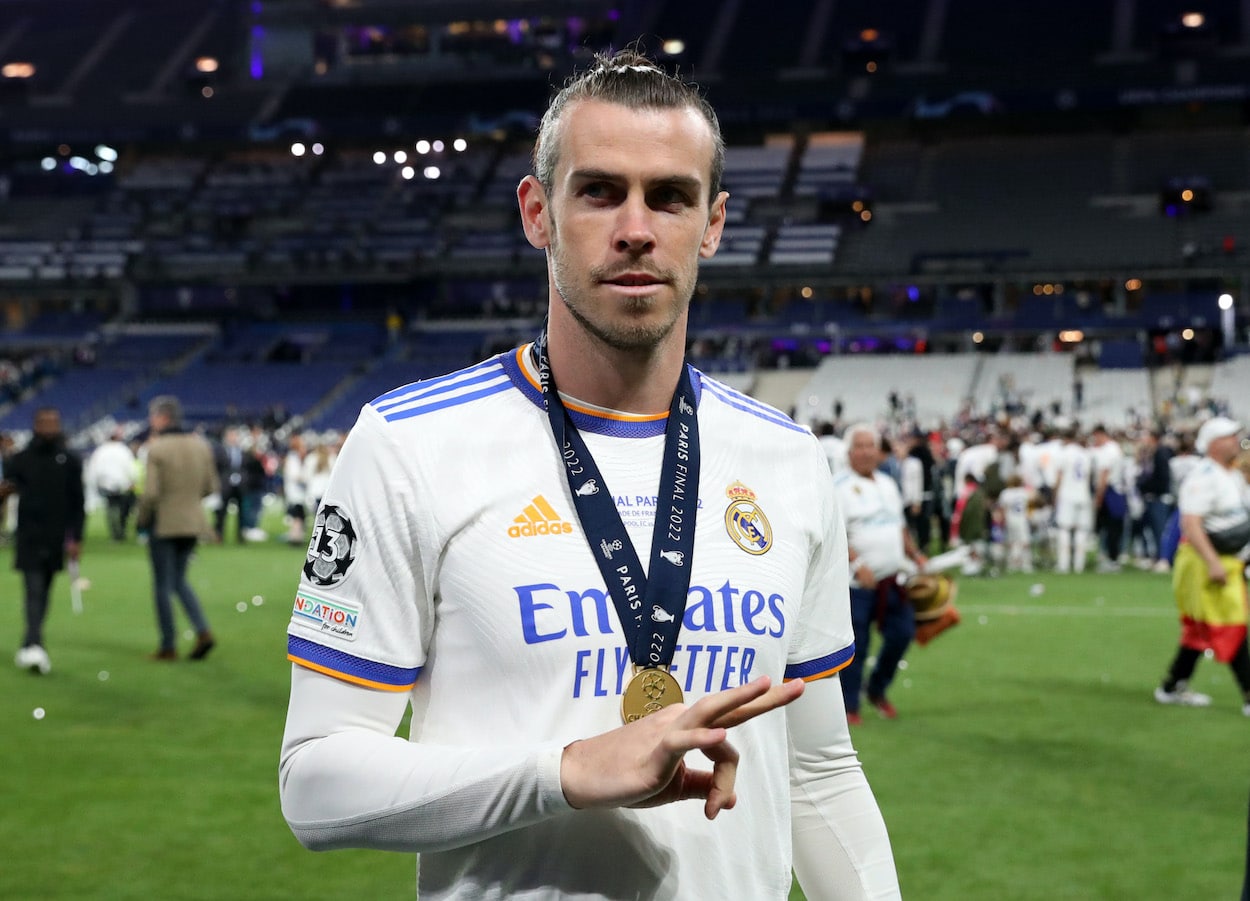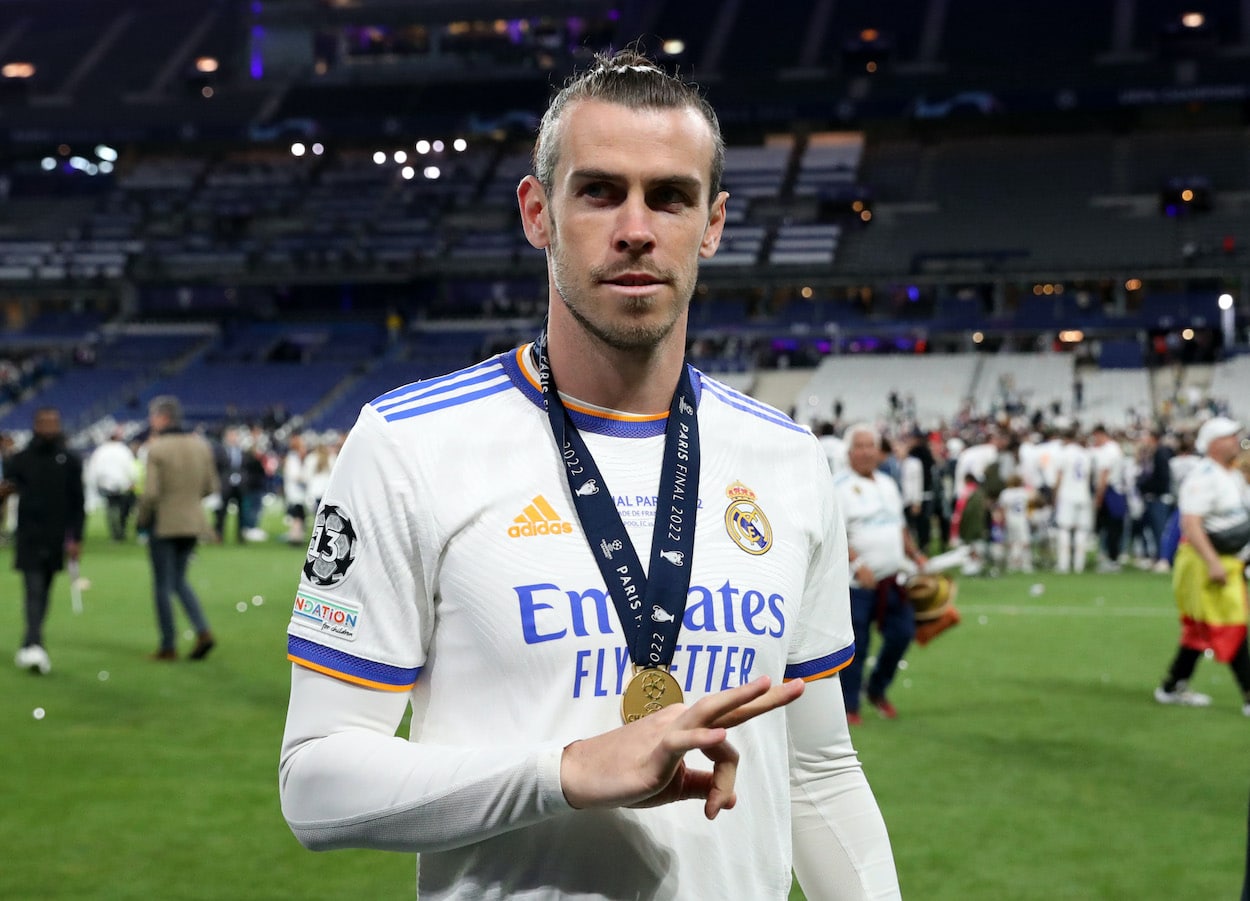 New LAFC acquisition Gareth Bale is a 32-year-old Welsh soccer player who primarily plays on the right wing. On Saturday, June 25, MLS insider Tom Bogert tweeted, "LAFC are finalizing a deal to sign superstar Gareth Bale, per sources."
This is massive news for the American professional soccer league. MLS is rapidly growing in stature on the world stage both for drawing big names like Bale and for producing high-end prospects.
Bale will join 37-year-old defender and Juventus legend Giorgio Chiellini at LAFC. The Italian also signed a deal this summer.
Making the transaction more interesting is that Bale will not require one of LAFC's three Designated Player spots. The club is using Targeted Allocation Money (TAM) to sign Bale, per another Bogert tweet, leaving one DP roster slot open. LAFC can use this spot to add another star if they can find one.
Bale started his professional career as a 16-year-old with Southampton, where he scored five goals and added 12 assists in 45 appearances in the second level of English football.
Tottenham Hotspur of the English Premier League saw the promising youngster and paid $16.17 million for him in 2007. It was there in North London where Bale became a star. In six seasons with Spurs, the winger scored 72 goals and had 60 assists in 237 appearances. This brought on a massive $111.1 million move to Real Madrid.
Bale never quite lived up to his fee or his massive $35.6 million-a-year contract in Spain. He scored an impressive 106 goals and assisted on 67. However, the forward sometimes didn't show up in or for (due to injury) big games. He was often the scapegoat when the team struggled.
Now, with his contract up, Bale is making the surprising move to MLS and LAFC. Transfermarkt listed his hometown club of Cardiff City in the Championship as his most likely destination, with a return to Tottenham also an option.
One more intriguing thing about Bale coming to the U.S. is that he helped lead Wales to its first World Cup this year since 1958. His country's first opponent will be the USMNT.
All stats courtesy of Transfermrkt