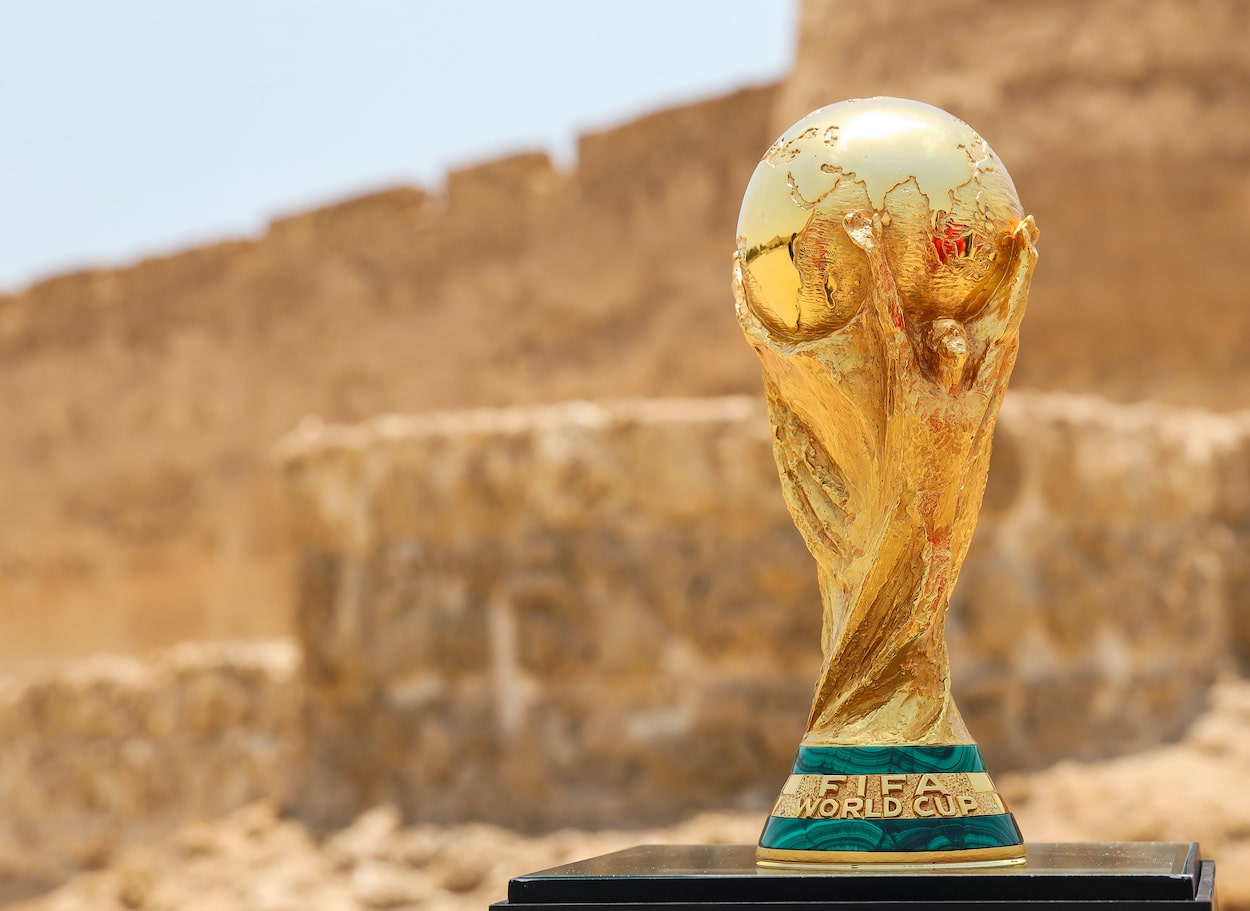 The 2022 World Cup Groups are Officially Finalized, Here are the Way too Early Predictions for the Group Stage
The 2022 World Cup Group Stage is officially set. Here are predictions as to which 16 world soccer teams will make it to the knockout rounds.
When FIFA held the 2022 World Cup Draw on April 1, 2022, there were still a few group stage slots undetermined. However, in the last week, Australia beat Peru 0-0 (5-4) on penalties, and Costa Rica beat New Zealand 1-0 to officially cement their bids to the world's biggest soccer tournament in Qatar.
A few weeks earlier, Ukraine beat Scotland 3-1 in a war-postponed qualifier but fell to Wales 1-0 to barely miss out on this year's World Cup.
This means that 32 teams playing in the 2022 World Cup are set in stone. Here are the way too early predictions for which countries two countries will make it out of each group.
Group A: Qatar (host country, No. 51 in FIFA World Rankings), Netherlands (10), Senegal (20), Ecuador (46)
The 2022 World Cup host nation, Qatar, actually got an easy group with a path to the Round of 16. The Netherlands, with its host of big-name European players like Frenkie de Jong, Virgil van Dijk, and Memphis Depay, should advance, no problem. Unfortunately for the host nation, new Bayern Munich transfer Sadio Mane's Senegal has too much firepower to lose to two teams ranked below 45 in the FIFA World Rankings.
Group B: England (5), USA (15), Wales (18), Iran (21)
England has struggled in the UEFA Nations League after incredible performances in the 2018 World Cup and 2020 Euros. However, England manager Gareth Southgate should be able to turn it around by November. The USMNT has also struggled to figure out its defense with the loss of Miles Robinson, but that should get fixed in the next few months as well.
Group C: Argentina (4), Mexico (9), Poland (26), Saudi Arabia (49)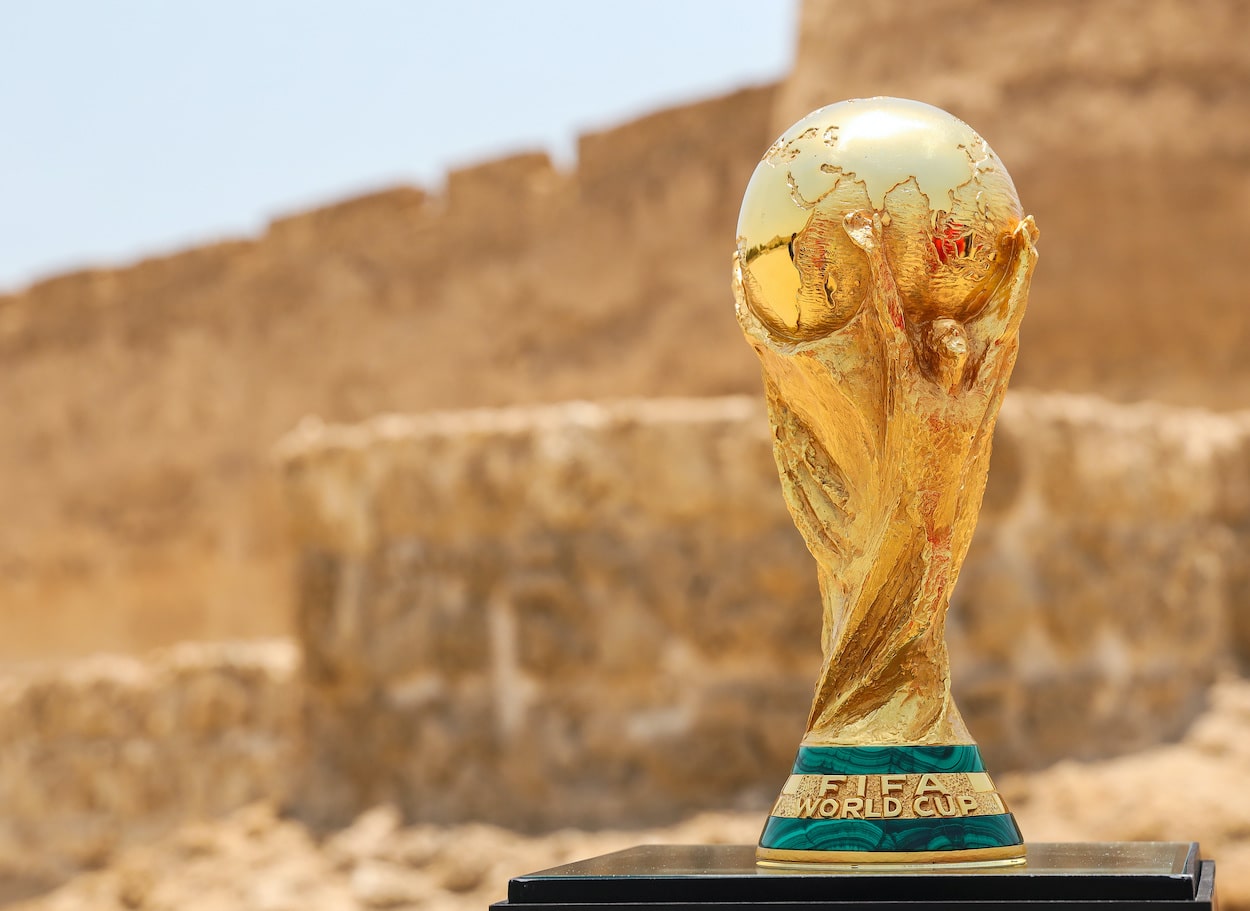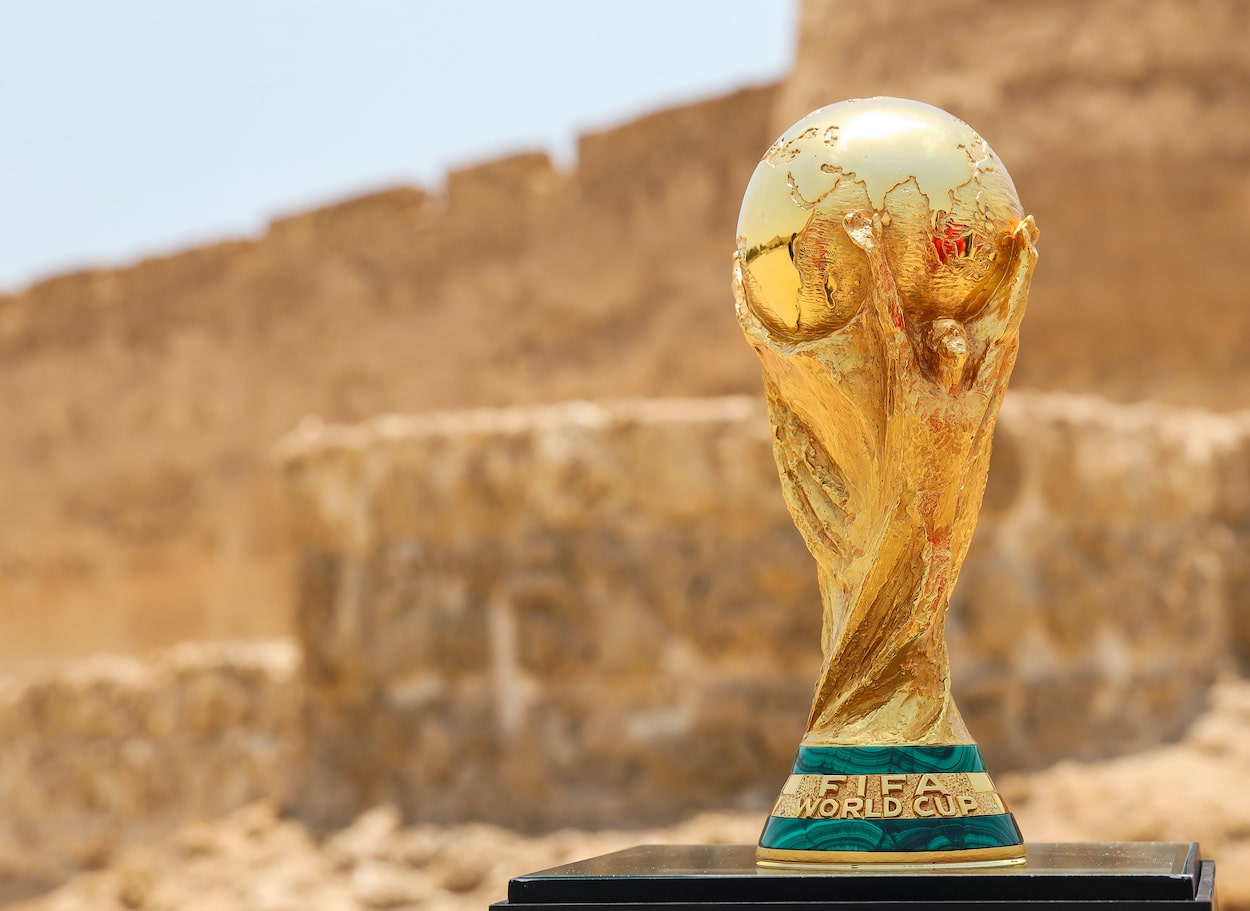 Group C is the first group that doesn't go chalk at the 2022 World Cup. Argentina should go through in what likely will be Lionel Messi's last World Cup. Poland will surprise some teams, too, as superstar striker Robert Lewandowski works to justify whatever transfer he makes this summer.
Group D: France (3), Denmark (11), Tunisia (35), Australia (42)
France is loaded and led by one of the best players in the game in Kylian Mbappe. I don't have a ton of faith in Denmark and think it is slightly overrated by FIFA, but the team got a good draw. Tunisia only has one player in a top European league (Manchester United 19-year-old Hannibal Mejbri), and Australia needed penalties to get by Peru and sneak into the tournament. Yes, Denmark did just beat France in UEFA Nations League but come World Cup time, the French will be ready.  
Group E: Spain (7), Germany (12), Japan (23), Costa Rica (31)
As two of the eight countries that have ever won a World Cup, Germany and Spain are simply two of the best and most historic international football sides in the world. Both should cruise out of this group. The only upset prediction here is that Germany will come out as the No. 1 team in the group, despite the lower FIFA ranking.
Group F: Belgium (2), Croatia (16), Morocco (24), Canada (38)
Both Belgium and Croatia are on the back end of Golden Generations. The core of both these teams have led their countries to great heights but haven't won the big one. Belgium should get through on Kevin De Bruyne and Romelu Lukaku alone. Here's where I pick the biggest upset of the World Cup, though. I see Canada, which won CONCACAF, upsetting Croatia and moving on to the Round of 16.
Group G: Brazil (1), Switzerland (14), Serbia (25), Cameroon (37)
One last upset pick — and it's not Brazil — even though they are already fighting each other in training camp. Here I see Serbia and 24-year-old striker Luka Jović, who could be the breakout star of the 2022 World Cup, getting the best of Switzerland and moving on.
Group H: Portugal (8), Uruguay (13), Korea (29), Ghana (60)
No drama in the last group, though. Portugal still has Cristiano Ronaldo, and youngsters behind him like Bernardo Silva, Bruno Fernandes, and Diogo Jota have developed into stars. With Uruguay it's another team with an intriguing mix of established veterans (Luis Suárez, Edinson Cavani, Diego Godín) and promising young talent (Darwin Núñez, Ronald Araújo, Federico Valverde). For these reasons, both top teams should roll in Group H.
Like Sportscasting on Facebook. Follow us on Twitter @sportscasting19 and subscribe to our YouTube channel.