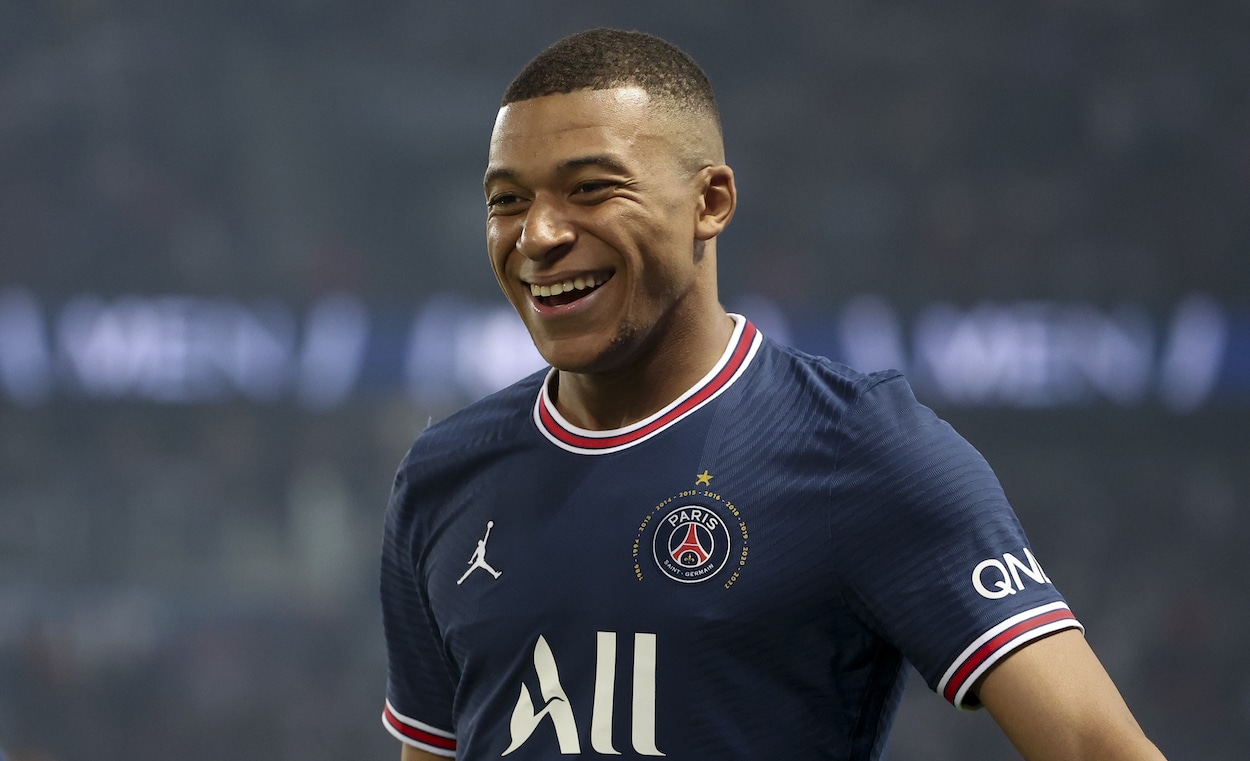 LaLiga Throws Temper Tantrum, Threatens Legal Action After Real Madrid Misses out on PSG Star Kylian Mbappe
LaLiga is incensed that PSG's young star, Kylian Mbappe, decided to stay with his French club instead of moving to Spain to join Real Madrid.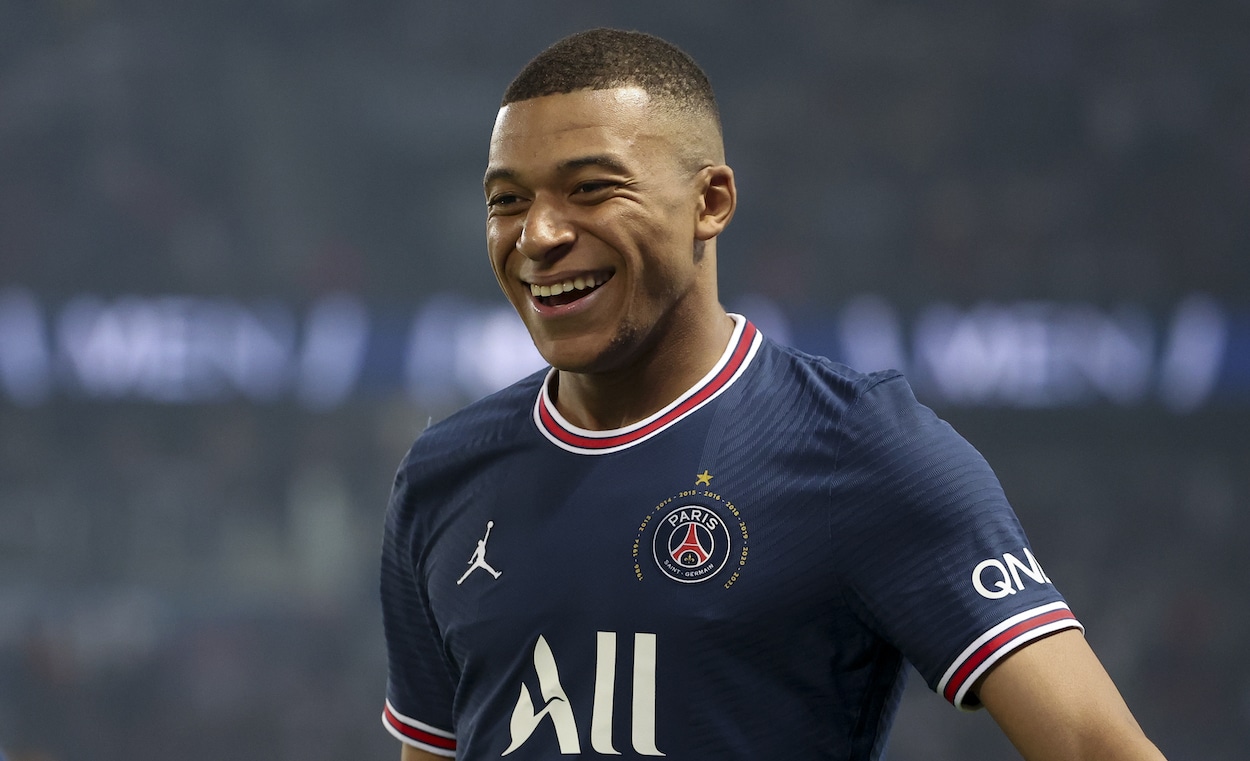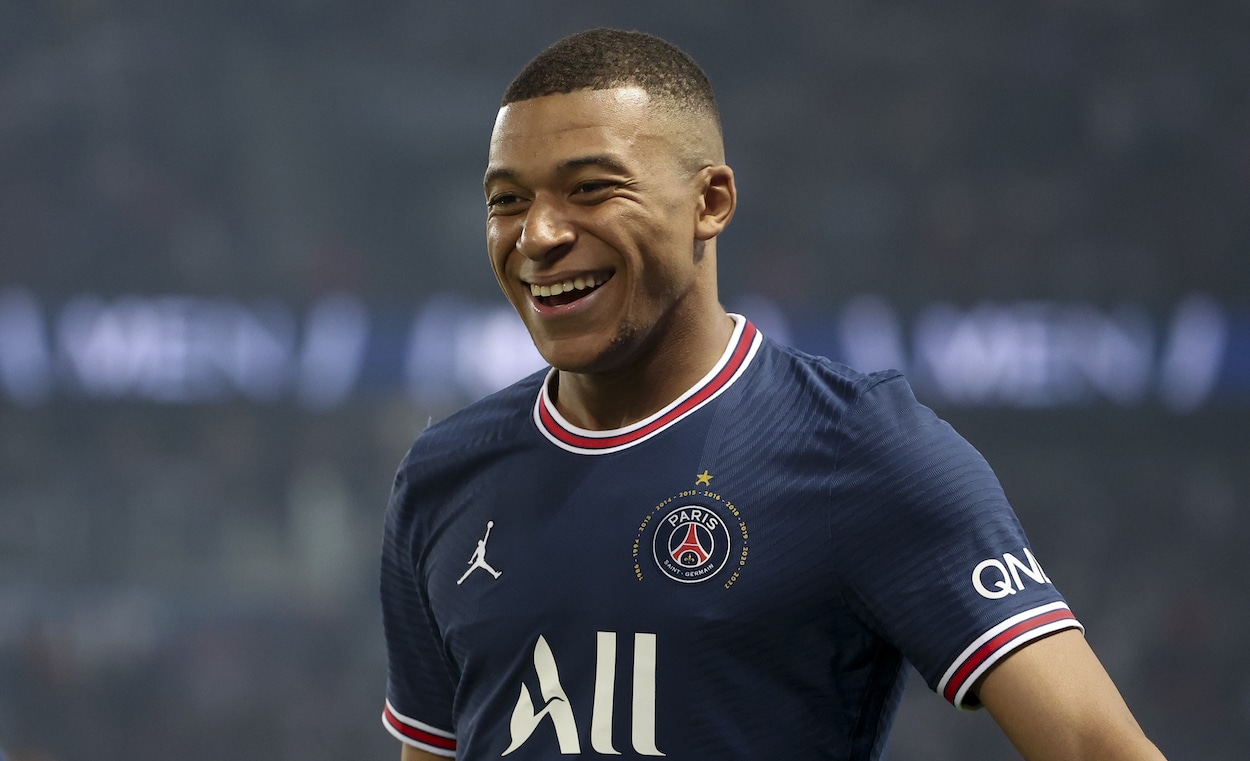 There is a lot to complain about in the soccer world. The financial difference between the "haves" and the "have nots" has never been greater. And it is hurting the competitive balance of European football. That said, crying about financial fairness — like LaLiga did — because blue-blood Real Madrid missed out on a player is a tough look. But that's precisely what happened after Paris Saint-Germain (PSG) re-signed its superstar forward, Kylian Mbappe.
Real Madrid thought they had PSG star Kylian Mbappe wrapped up
French forward Kylian Mbappe moved from Monaco to PSG at 18-years-old, and the Parisian side ultimately paid $198 million for the young star.
In the five seasons since the move, Mbappe's lived up to the deal. In 217 total appearances for the Ligue 1 club, Mbappe has 171 goals and 87 assists. He's also helped PSG win four league titles, three Coupe de France trophies, and reach a UEFA Champions League Final.
All good things come to an end, though, and as Mbappe's contract ended, it seemed like the French footballer was ready for a new challenge somewhere outside of his home country.
Spain seemed like the logical move and Real Madrid — with its storied history of poaching big-money Galácticos from around the globe — seemed like the perfect fit. The move was rumored for weeks and seemed like a done deal before news started leaking out that Mbappe had an agreement in place with both Real Madrid and PSG.
With two deals in place, all that was left was for the 23-year-old to make his final choice.
On May 21, 2022, Mbappe confirmed that he was staying with PSG and signing a three-year extension with the club.
This didn't sit well with the heads of Real Madrid's domestic league, LaLiga.  
La Liga is threatening legal action over PSG re-signing Kylian Mbappe
Now that Real Madrid's Mbappe dreams are over, though, the club's league is not happy about it. Right before Mbappe announced his decision, LaLiga released a statement that said, per ESPN:
LaLiga will file a complaint against PSG before UEFA, the French administrative and fiscal authorities and European Union authorities to continue to defend the economic ecosystem of European football and its sustainability … putting at risk hundreds of thousands of jobs and the integrity of the sport. It is scandalous that a club like PSG … can close such an agreement while those clubs that could afford the hiring of the player without seeing their wage bill compromised are left without being able to sign him. … PSG is assuming an impossible investment, seeing that it has an unacceptable wage bill and large financial losses in prior seasons. It is violating current UEFA and French economic control rules.

LaLiga statement on PSG re-signing Kylian Mbappe
LaLiga's temper tantrum over PSG re-signing Mbappe didn't stop there either.
LaLiga president Javier Tebas took to Twitter after the signing to attack Mbappe's new PSG contract. The league head wrote (translated from Spanish):
What PSG are going to do renewing Mbappe with large quantities of money (who knows where and how they pay it) after posting losses of €700 million in recent seasons and having a wage bill of over €600 million is an INSULT to football. [PSG president Nasser] Al-Khelaifi is as dangerous as the Super League.

LaLiga President Javier Tebas on PSG
Tebas' tweet not only took a shot at the financial fairness of football but also called out PSG's Qatari-based ownership group. The LaLiga president is just the latest to (indirectly) accuse Qatari Sports Investments of using the club as part of a sports washing effort.
Why Real Madrid needed the French star so badly
On the football side, Real Madrid missing out on Kylian Mbappe is a blow to the Spanish side.
The club had an excellent 2021-22 season. They ran away with the La Liga title, won yet another Supercopa de España, and made the UEFA Champions League Final. 
However, the core of the team is aging. The over 30 stars on the squad include Luka Modrić (36), Toni Kroos (32), Karim Benzema (34), Marcelo (34), and Casemiro (30). Mbappe would have been a perfect fit with young forwards Rodrygo and Vinícius Júnior.
During the summer of 2022, two organization-changing young offensive players were seemingly available, and Real Madrid hoped to get one of them.
Los Blancos decided to focus on Mbappe over Borussia Dortmund striker Erling Haaland, and Manchester City promptly signed the Norwegian star. Now that Mbappe is off the market, too, Madrid will have to figure out a Plan B.
Since there are no more truly special young players available, Real Madrid will likely turn its attention to proven veterans to add to its depth and talent for next year's campaign. Look for the club to be in on big names like Tottenham's Harry Kane, Liverpool's Mohamed Salah, Bayern Munich's Robert Lewandowski, and Manchester City's Raheem Sterling.
While these players are all pushing (or over) 30, they would still make excellent consolation prizes now that Mbappe is staying in Paris.
All stats courtesy of Transfermrkt
Like Sportscasting on Facebook. Follow us on Twitter @sportscasting19 and subscribe to our YouTube channel.