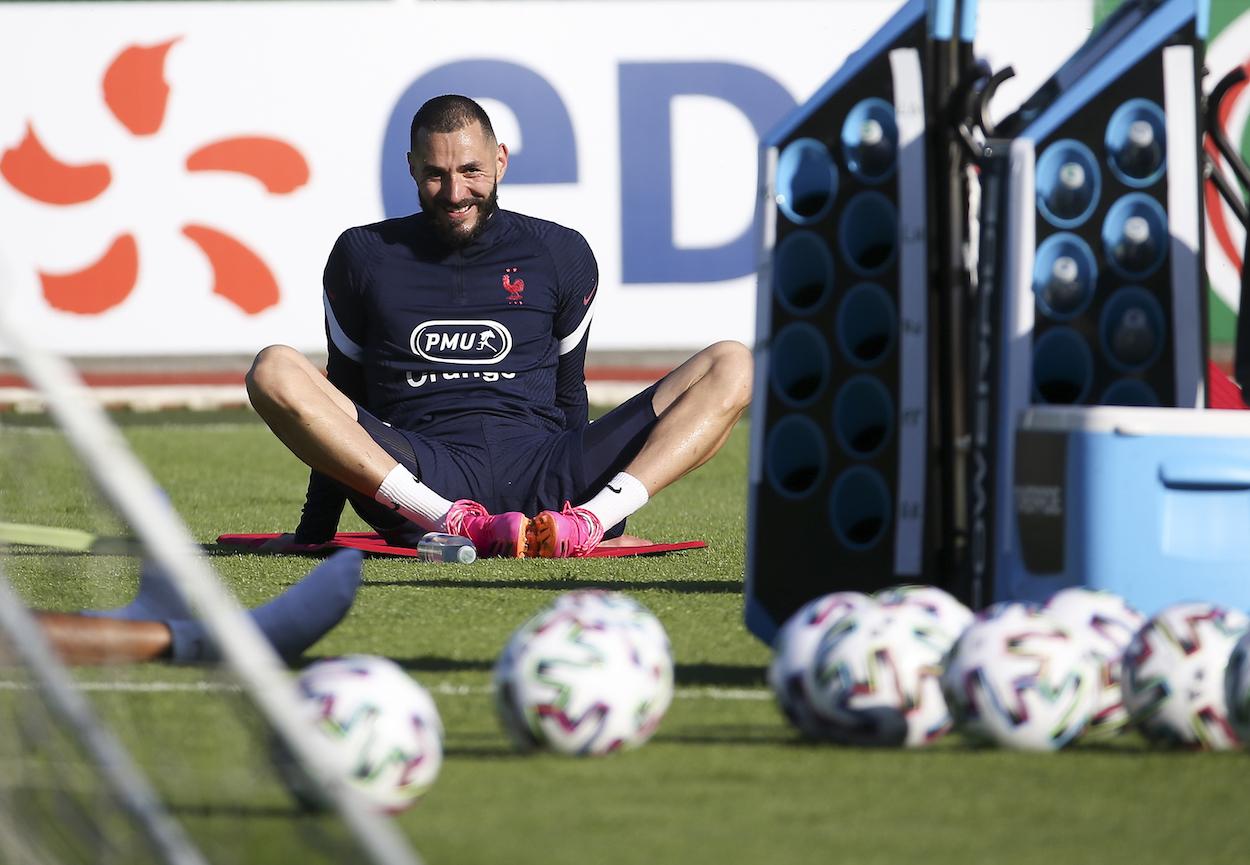 Karim Benzema Returns to French National Team After Being Banned for Sex Tape Blackmail Scandal
In 2015, French striker Karim Benzema was accused of being involved in a plot to blackmail France National Team teammate Mathieu Valbuena over a sex tape. Six years later, Benzema is returning to the France squad for Euro 2020 but will face other issues with teammates due to recent comments.
Soccer players are dropped from and named back to their national sides all the time. The reasons can range from rest to poor form to tactical fit. The reason is never that the player stands accused of participating in a scheme to blackmail a fellow national team teammate over a sex tape.
Well, almost never.
Karim Benzema is one of the world's best strikers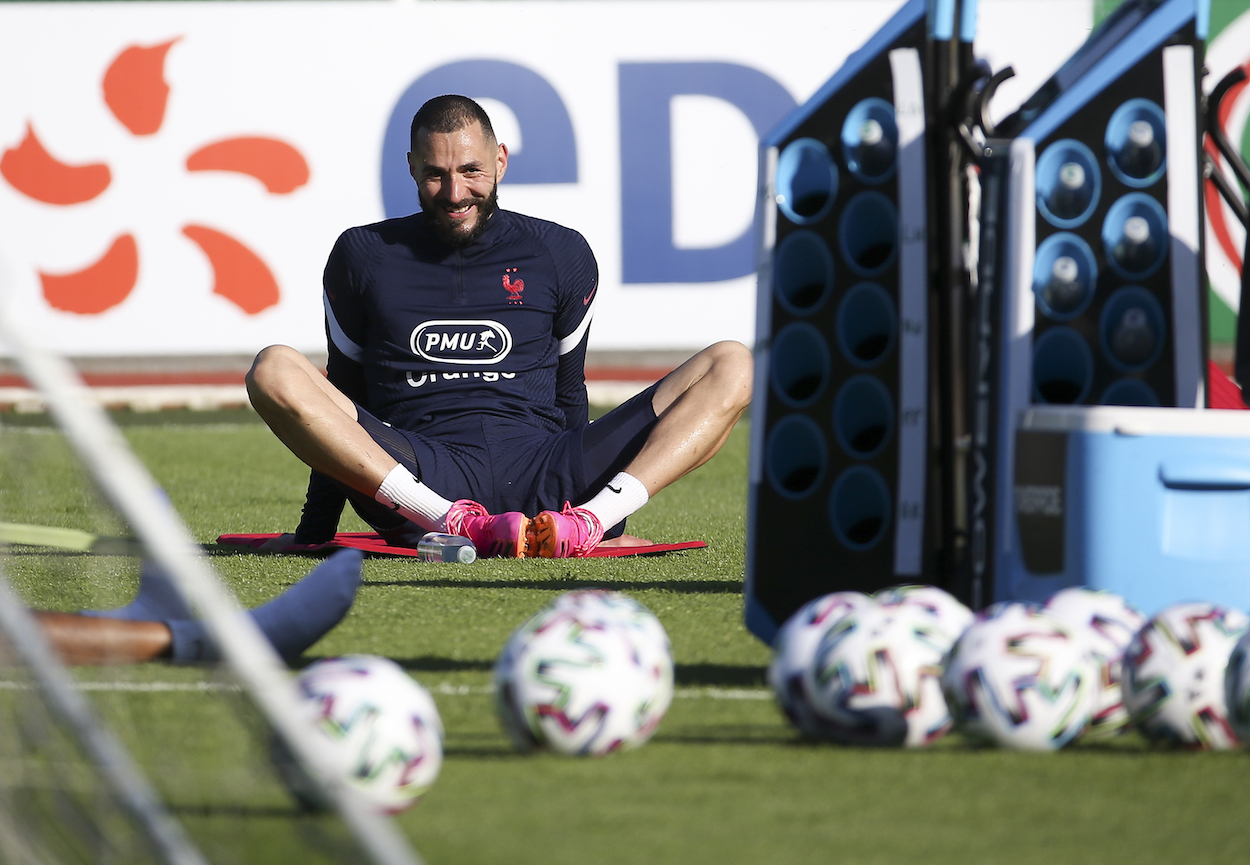 Karim Benzema is undoubtedly one of the best strikers in the world. The 33-year-old hitman has scored 372 career goals for his hometown club, Lyon, the world-renowned Real Madrid in Spain, and the France National Team.
The 6-foot striker is a do-it-all forward. He is strong and powerful and equally adept at scoring goals with his head and his feet. In addition to being a brilliant traditional striker, Benzema provides more versatility than other stars at the position such as Bayern Munich's Robert Lewandowski or Tottenham Hotspur's Harry Kane.
He can play out wide at the wing position when needed or drop further away from the goal to play more of a playmaking role when the situation calls for it. Thanks to this flexibility, Benzema was able to create a strong partnership with another position-fluid forward in his time at Real Madrid: Cristiano Ronaldo.
Benzema is currently awaiting trial on charges he took part in a scheme to blackmail his former France National Team teammate over a sex tape
Benzema's skills make him a perfect fit for any national team on which players often have to play out of position or with players who possess similar strengths. All things being equal, Benzema would have easily made the Euro 2016 and 2018 World Cup-winning French teams, but a massive scandal kept him off these squads.
France National Team coach Didier Deschamps exiled Benzema in 2016 due to an incident in 2015. The forward allegedly pressured national team teammate Mathieu Valbuena to pay blackmailers threatening to release a sex tape featuring the player. ESPN reported:
The investigators who charged Benzema believed he was approached by a childhood friend that year to act as an intermediary and convince Valbuena to deal directly with the blackmailers. Instead, Valbuena informed the police.

Four other people will also stand trial in the case. … When the story broke, Benzema faced a deluge of criticism and then-Prime Minister Manuel Valls said the former Lyon player had "no place" in the national team. 
Benzema has denied all the allegations and will face trial in France in October 2021.
Benzema will face additional awkward situations with France because of comments he made
Valbuena played on the 2014 French World Cup team but, like Benzema, didn't make the 2016 Euros or 2018 World Cup squad. Many veteran French players who played with Valbuena are no longer with the national team, and Deschamps has decided to bring the Real Madrid striker back into the fold.
Just because Benzema doesn't have to interact with Valbuena doesn't mean that his return to the team won't be awkward for other reasons.
During training, Benzema will sit next to fellow striker Olivier Giroud during meals at the French training ground, Clairefontaine, according to a report in the Daily Mail. This is so the two can hash out their differences after Benzema made an unflattering comparison between himself and the 34-year-old Giroud.
When asked during a Twitter Q&A to compare himself to the Chelsea striker, Benzema wrote, "This won't take long. You don't confuse F1 with go-karting. And I'm being kind. Next… and I know I'm F1."
Comments like this, combined with his stunning goals on the field, make Benzema a must-watch in his return to international competition when the rescheduled Euro 2020 tournament kicks off on June 11, 2021.
All stats courtesy of Transfermrkt