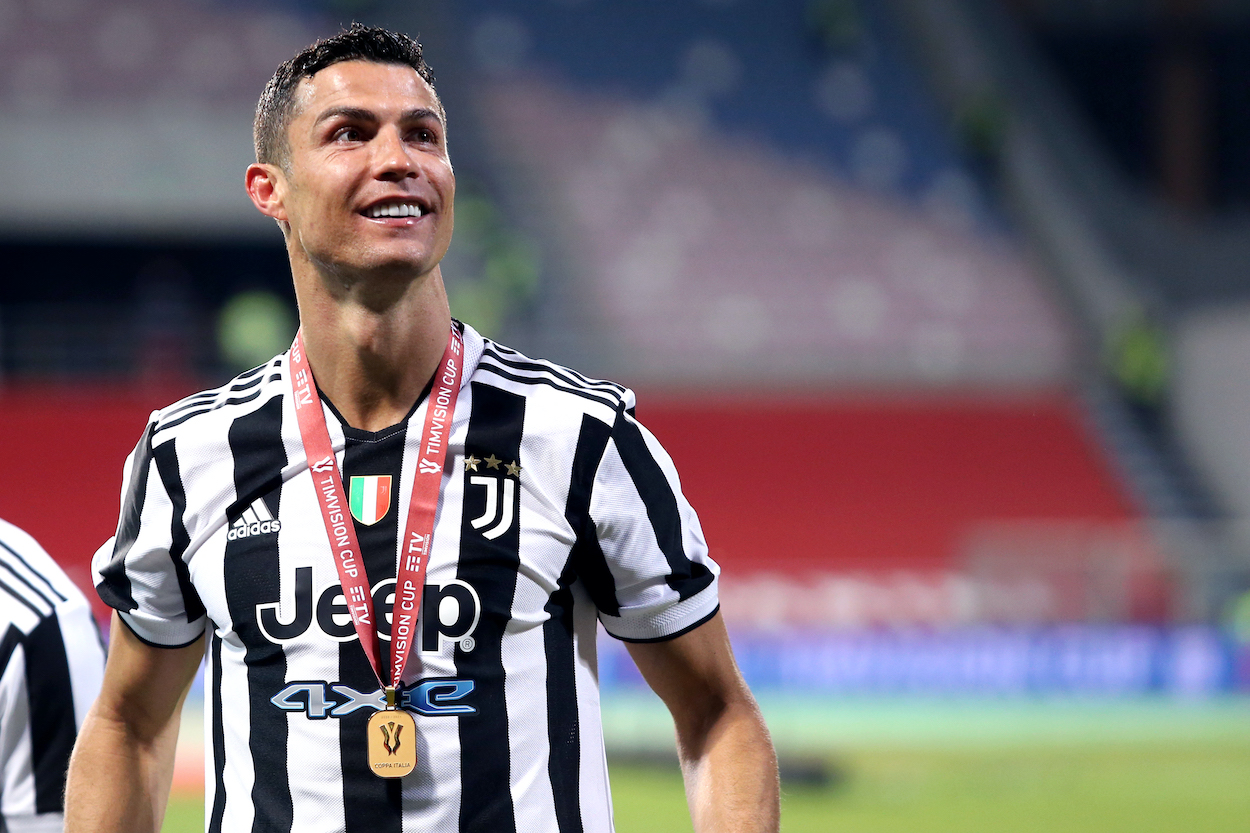 Cristiano Ronaldo May Have Just Told the World He's Ending His $1 Billion Soccer Career With a Cryptic Instagram Post
When Cristiano Ronaldo retires, he'll go down as one of the greatest soccer players of all time along with the likes of Pele, Diego Maradona, and his rival, Lionel Messi. After a cryptic Instagram post, it looks like retirement may come sooner rather than later for the $1 billon superstar.
Even if you aren't the world's biggest soccer fan, you know who Cristiano Ronaldo is. Many consider the 36-year-old Portuguese soccer player among the best to ever play the game. He has played for some of the most famous clubs in soccer and made more money than any player in the sport's history.
Ronaldo is still an incerdibly productive player, even in his late 30s. This is why it is surprising that the superstar just posted on his Instagram account, the most followed in the world, a message that sounds like he might be hanging it up.
Cristiano Ronaldo has earned over $1 billion with some of the biggest soccer clubs in the world.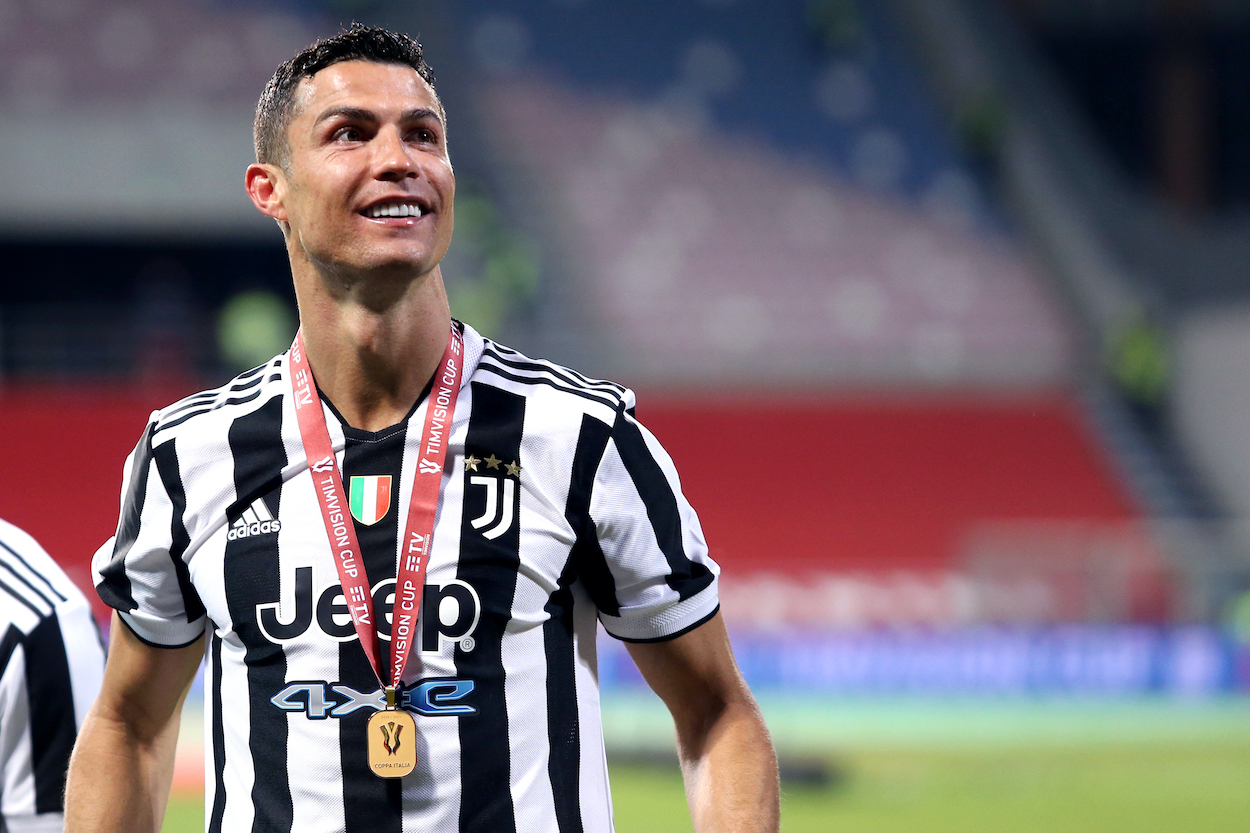 Ronaldo started his career at Sporting CP in Lisbon, Portugal. The club was just a quick flight or boat ride from the Portuguese island of Madeira, where he grew up. He was only with the club for a short time, though before England's mighty Manchester United came calling.
After six seasons and 99 goals in the Premier League, Ronaldo left for nine seasons at Spain's Real Madrid. Here, in his most famous stint, he scored 311 goals and became one of the best players of all time, winning multiple international, domestic, and individual trophies.
For the last three seasons, Ronaldo has played for the Italian giants Juventus. In these most recent seasons, his multimillion-dollar contract and endorsement deals put him over the $1 billion career earnings mark. According to Forbes, he is the first soccer player to accomplish this financial feat.  
Ronaldo posted a cryptic Instagram post that makes it sound like he might be retiring
On May 25, 2021, Ronaldo shared a mysterious and ambiguous post with his 291 million Instagram followers.
The superstar goal-scorer started by expressing disappointment that Juventus did not win the Italian league title. He congratulated the winning team, Inter Milan, and then began to talk about his achievements throughout his entire career.
Ronaldo writes about all his team and individual accomplishments in England, Spain, and Italy. After this impressive retrospective, the forward wrote:
Nothing compares to the feeling of knowing that I've left my mark in the countries where I've played, and that I gave joy to the fans of the clubs I represented. This is what I work for, this is what moves me and this is what I'll always keep chasing for until the last day. Thanks to everyone who took part in this journey! 
This last piece certainly sounds like a goodbye. 
it could be a just goodbye to Juventus. Ronaldo may leave and pursues trophies with another team in Europe or, he may even take a final vanity lap in the MLS. It also could be interpreted as a retirement message to his millions of fans. 
If Ronaldo does retire, he'll go down as one of the greatest soccer players in history
There is a shortlist of players who can reasonably be considered the greatest of all time in every sport. With apologies to soccer legends such as Johan Cruyff, Zinedine Zidane, Franz Beckenbauer, and the Brazilian Ronaldo, the shortlist in soccer only has four names.
Many consider one of two older players to be the GOAT in soccer. Depending on your age, nationality, and rooting interest, either Brazil's Pele or Argentina's Diego Maradona will top your list.
Pele made his name mainly with the Brazilian National Team and during his two-year stint with the New York Cosmos. As great as he was, Pele's issue is that he never tested his skill in any top European leagues. Instead, he spent the majority of his career with Santos in Brazil.
Maradona also produced some of the most memorable moments in international soccer, especially with his "Hand of God" goal in the 1986 World Cup. He did play in the top Italian league with Napoli, but personal issues limited his effectiveness during that time.
That leaves two rivals who are still actively playing soccer: Cristiano Ronaldo and another Argentine, Lionel Messi. The two forwards, who went head-to-head for nine years in Spain at Real Madrid and Barcelona, must be at the top of the list.
They have won 11 of the last 12 Ballon d'Or awards for the world's best soccer player, with Cristiano Rolando winning five and Messi taking home six. In 17 seasons, Messi has 627 goals and 252 assists in all competitions, while Cristiano Ronaldo had 624 and 102 in 19 seasons. Cristiano Ronaldo's international goals make him the most productive goal-scorer ever, although Pele disputes this.
The Cristiano Ronaldo/ Messi debate will rage on long after both players retire, and we may just have read the former's intention to do just that.
All stats courtesy of FBref.com