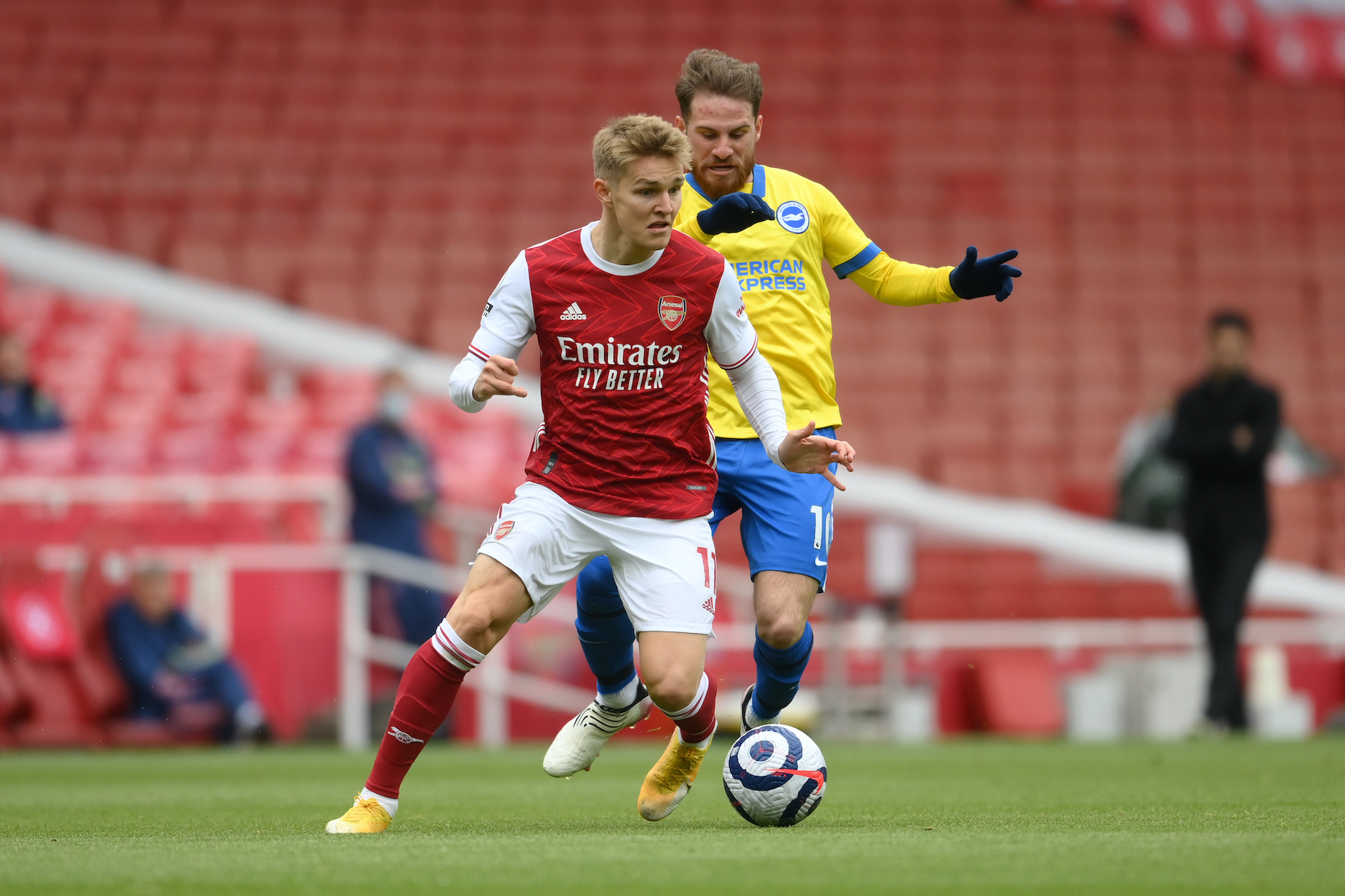 Arsenal's $40 Million-Plus Dream of Signing Martin Ødegaard Didn't Magically Get Easier Because of Carlo Ancelotti, Despite What You May Have Read
Although it feels like an eternity ago, Arsenal rocked the soccer world in 2013 by signing Mesut Ozil away from Real Madrid. Now, with the London club mired in mediocrity, they're hoping to turn things by following the script and signing another playmaker from the Spanish giants. This time, though, the man in question is …
Although it feels like an eternity ago, Arsenal rocked the soccer world in 2013 by signing Mesut Ozil away from Real Madrid. Now, with the London club mired in mediocrity, they're hoping to turn things by following the script and signing another playmaker from the Spanish giants. This time, though, the man in question is Martin Ødegaard.
Although the Norwegian has already spent half a season in North London on luring him to the Emirates seems like a pricy, if not outright impossible, proposition. While Real Madrid's appointment of Carlo Ancelotti seemed to change the narrative on Tuesday, the dream of signing Ødegaard probably didn't come any closer to reality.
After a tough season, Arsenal have identified Martin Ødegaard as a difference-maker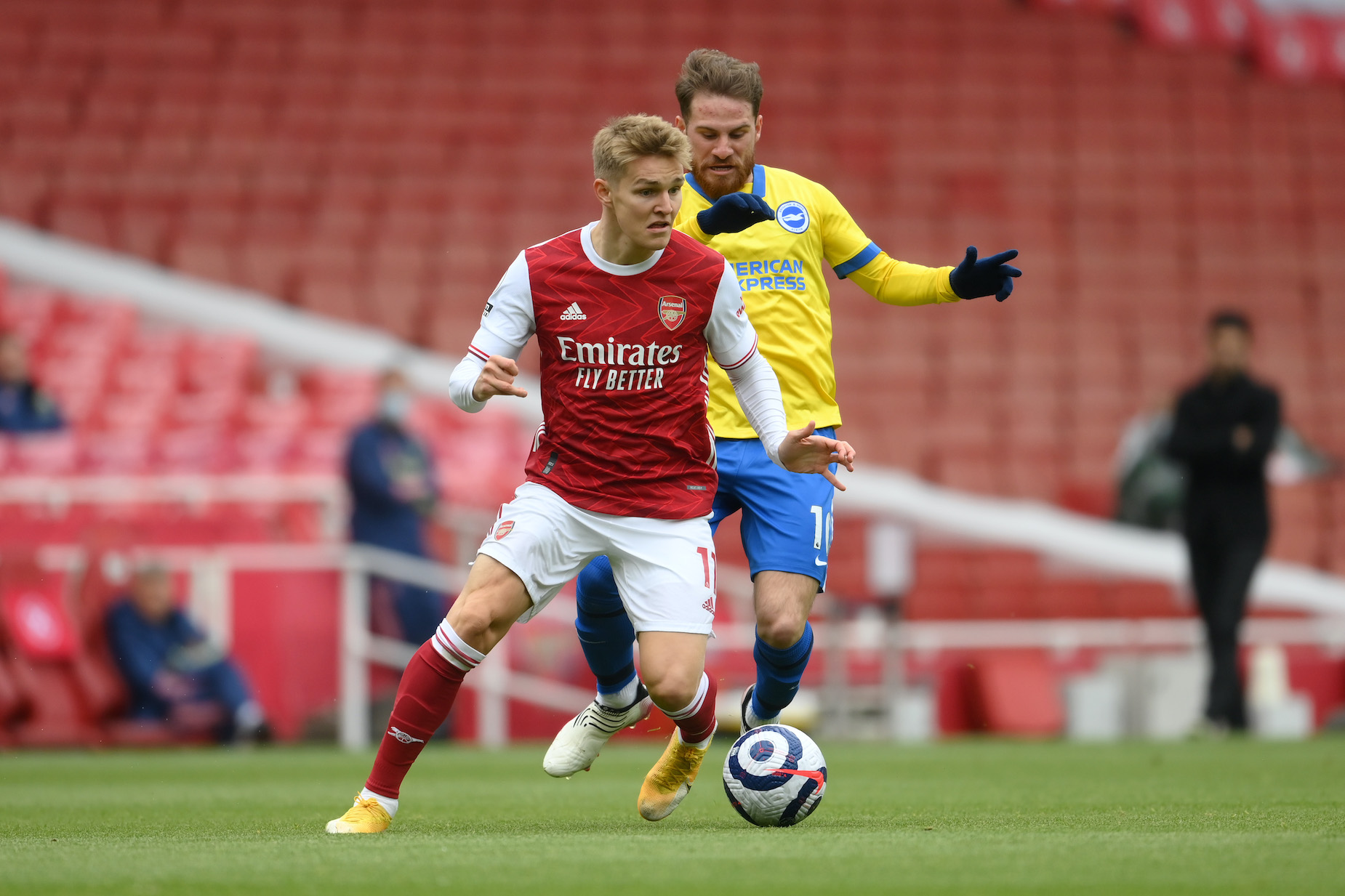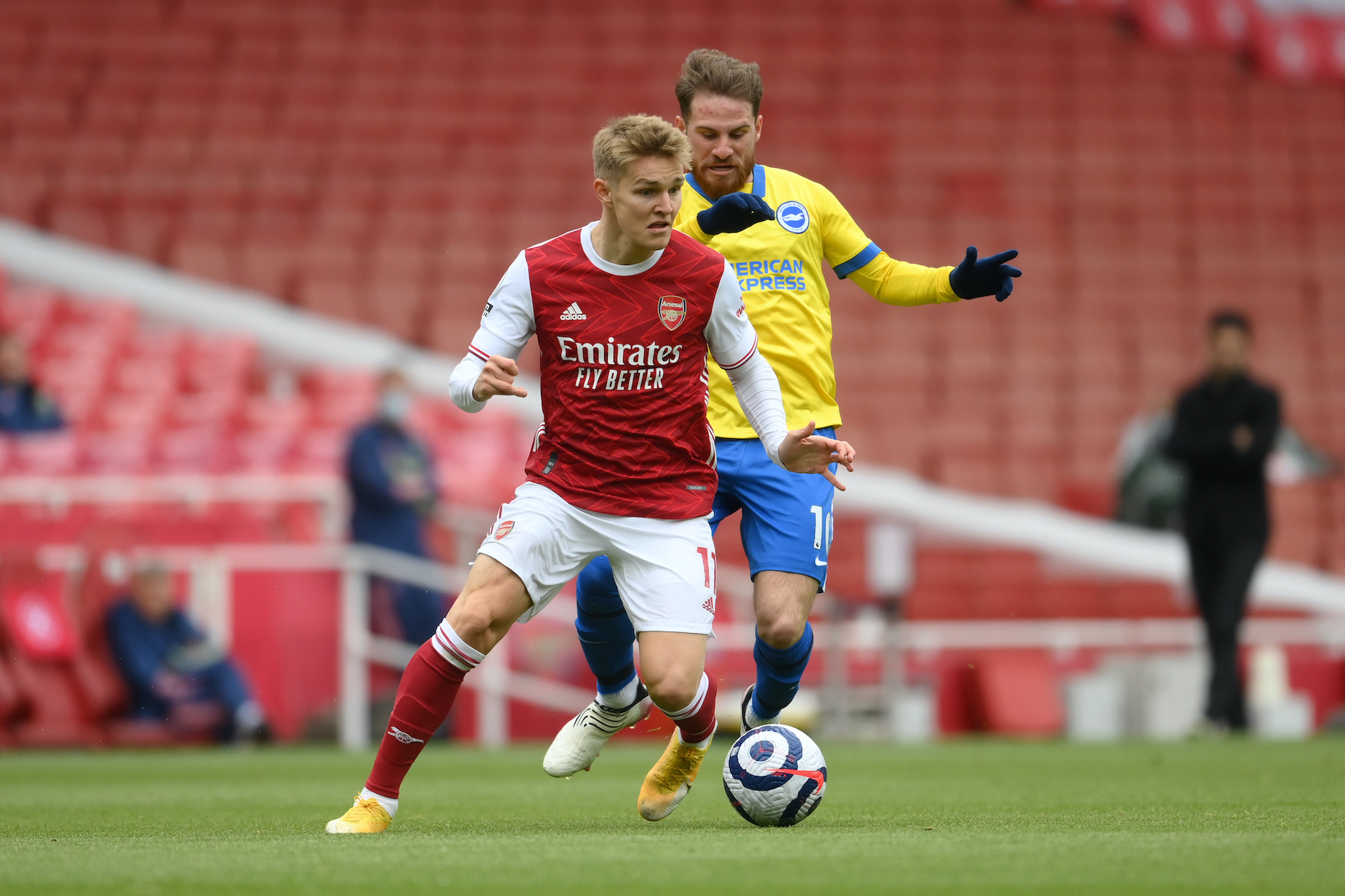 Under Arsene Wenger, Arsenal supporters grew accustomed to finishing in fourth place; some even became dissatisfied that a Champions League berth was seemingly the height of the club's ambitions. As of now, though, even that achievement seems quite a way off.
Without relitigating the entire era of late-Wenger and post-Wenger decline, Arsenal have slowly slipped down the table. Under Unai Emery, the club blew a chance to qualify for the Champions League and couldn't stop hemorrhaging shots-against. Mikel Arteta took over midway through the 2019-20 campaign and, while he managed to stop the defensive bleeding and lift the FA Cup, hasn't exactly returned Arsenal to their collective best.
For a club that prided itself on creative, attacking football, offense is now the Gunners' biggest issue. During the 2020-21 campaign, they only scored 55 goals in the league; by contrast, Manchester City found the back of the net 83 times en route to the title.
The club is seemingly aware of that lack of creativity, though, and brought in Ødegaard as a January loan. While the Norwegian did struggle with an ankle issue, he still impressed at the Emirates and has been identified as Arsenal's top summer target.
A Carlo Ancelotti quote has Arsenal supporters hoping for a lower price
Identifying Ødegaard as a potential solution is the first step to solving Arsenal's creative woes. The issue, however, is cost. While no one ever knows the final details of a deal until it goes through, reports have speculated that the Norwegian playmaker will cost somewhere in the neighborhood of $70 million; even TransferMarkt's more conservative valuation pegs the midfielder's value at $44 million.
Carlo Ancelotti's appointment as Real's new manager, however, provided some hope that the two clubs could work things out. Shortly after the Italian was officially reintroduced as Los Blancos' boss — he also took charge of the club from 2013 through 2015 — an old quote from his book started making the rounds.
"When Florentino [Perez, Real Madrid's president] buys a Norwegian footballer [Ødegaard], you simply have to accept it," Ancelotti wrote in his book. "Furthermore, the president decided that he would play three games with the first team as a public relations exercise. He could be the best player in the world, but I don't care because he was not a player who I asked for. That signing was to do with PR."
That Carlo Ancelotti quote about Martin Ødegaard is taken somewhat out of context
In isolation, you can see why Arsenal supporters seized onto that quote; it essentially seemed like Ancelotti was saying that Ødegaard wasn't a player he ever wanted to work with. The larger context, however, paints another picture.
As Arseblog astutely noted, those four sentences were part of a larger section in Ancelotti's book. The Italian noted that he treated the young Norwegian "the same respect [he] would give to any young player" and mainly took issue with the longer-term nature of his recruitment. Any managerial job, especially one at a club like Real Madrid, is a ticking time bomb; it's tough to ask any manager to be too invested in a player who probably won't make a legitimate impact until several years down the line.
Beyond that context, it's also important to note that Ancelotti's book is several years old. Even if Ødegaard isn't a world-beater just yet, he's a much-improved player from 2016. Is it possible that the Italian manager still prefers other players? Of course, but a few sentences from an old book doesn't prove that to be the case.
If there's one silver lining from an Arsenal perspective, though, it does seem like the club knows they need to add a creative player this summer, whether it's Ødegaard, Norwich's Emi Buendia, or someone else. While closing the deal is still key, at least those calling the shots in the Emirates seem to have a plan, which hasn't always been the case.