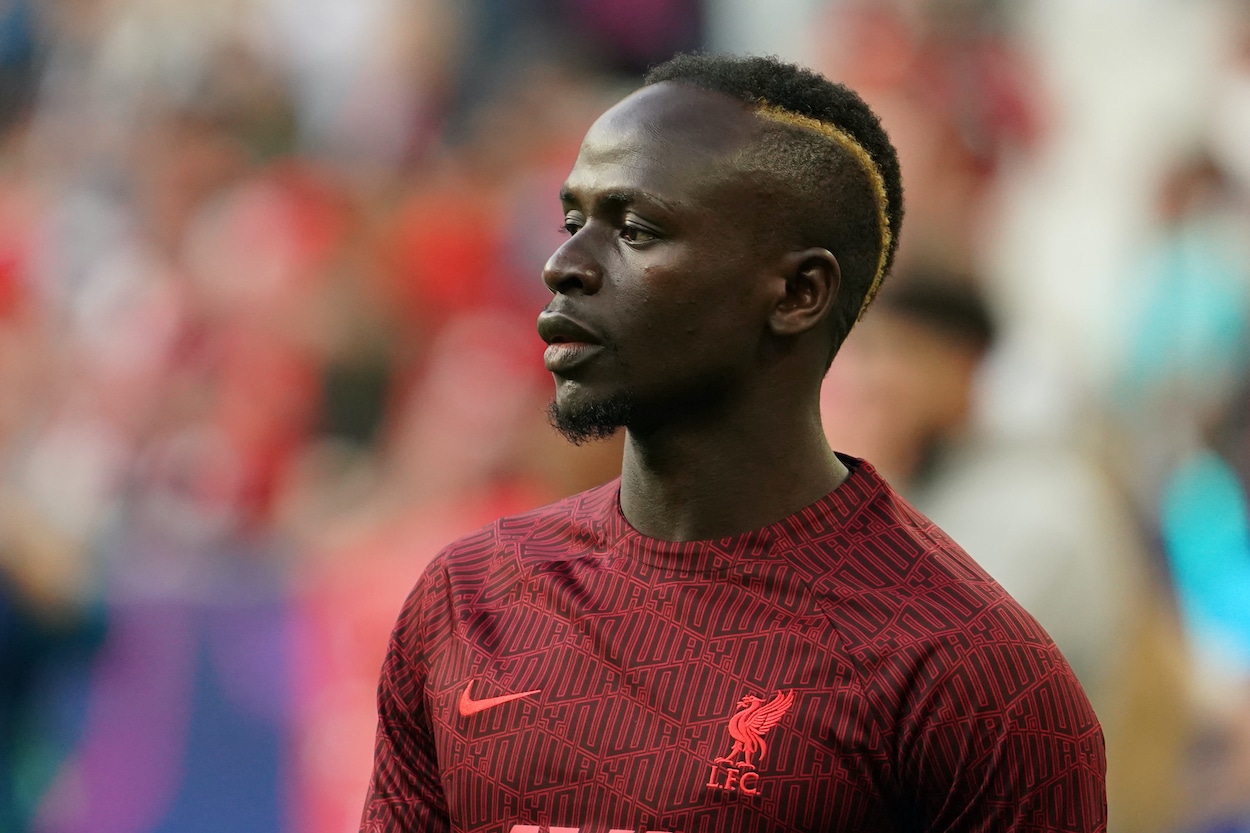 Sadio Mané Says He's Leaving Anfield Because '60%-70% of Senegalese People Want Me to Leave Liverpool'
Liverpool star Sadio Mané has told the club he wants out this summer and he's given the media an unusual reason why.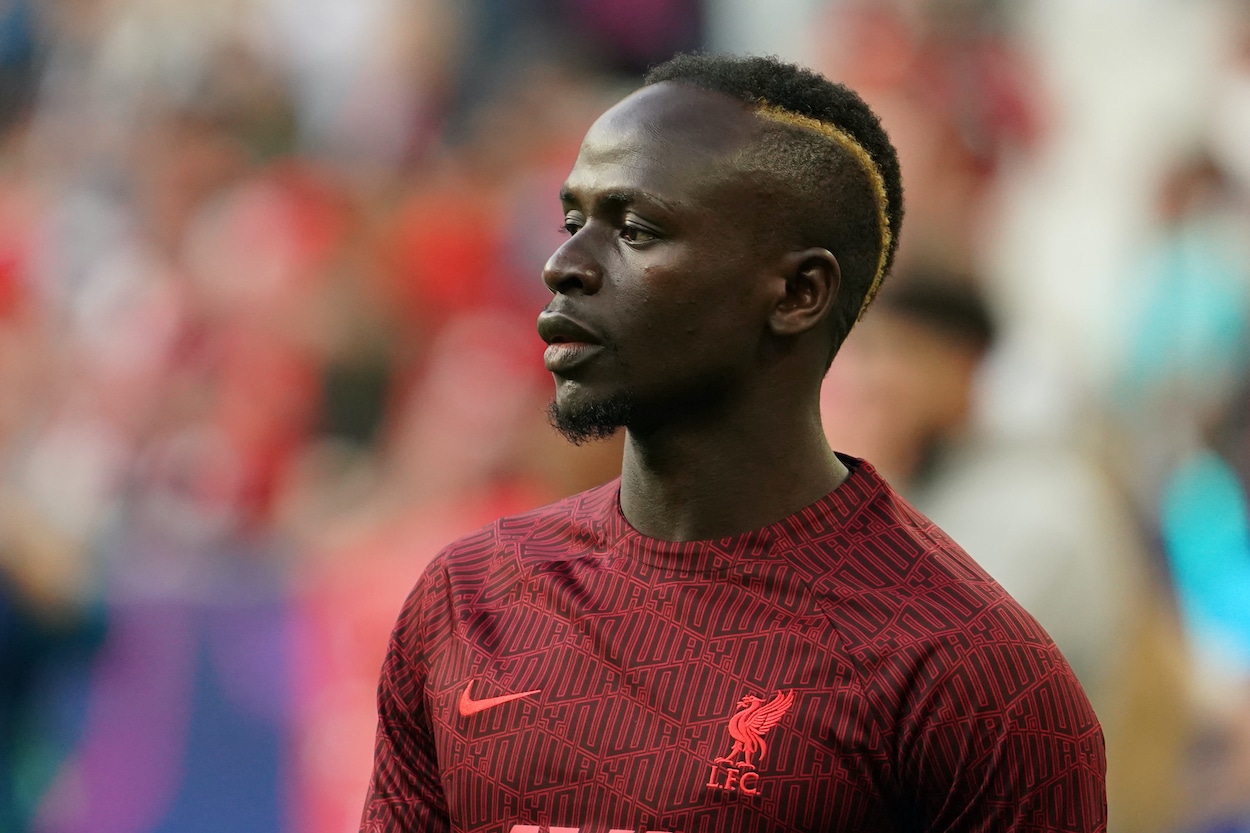 Players leave soccer clubs for all different reasons. They want more money, more fame, more playing time, new teammates, or a new manager. They want to be closer to home or in a place that speaks their native tongue. Liverpool forward Sadio Mané just gave a reason for leaving his English Premier League club, though, that you've probably never heard before: Because 2/3 of his home-country fans want him to.
Sadio Mané became a breakout star at Liverpool
Sadio Mané grew up in Bambali, Sédhiou, Senegal, but left at the age of 15 to pursue a professional football career. He joined up with Génération Foot in Dakar, Senegal, and caught the eye of European scouts.
At 19, Mané moved to the second division French side, FC Metz. The African winger scored two goals and added one assist in France, but he couldn't stop Metz from relegation. That demotion led to a move to Red Bull Salzburg in Austria for $4.4 million.
For three seasons in Austria, playing almost exclusively on the left-wing, Mané accumulated 45 goals and 32 assists in 87 appearances. These gaudy numbers led the Premier League to come calling, with a $25.3 million move to Southampton in 2014.
Mané showed his development and versatility at Southampton. He played both wings and second striker in almost equal amounts in 75 appearances for the club. He also netted 25 goals and picked up 11 assists.
The 24-year-old's success in the EPL caught the eye of one of the biggest clubs in the world, Liverpool. The Reds paid $45.32 million for Mané in 2016, making him the most expensive African player of all time.
Mané arrived at Anfield in manager Jürgen Klopp's second season with the team. The year before, Liverpool brought in Brazilian striker Roberto Firmino. The year after, it bought Roma forward Mohamed Salah. 
Together, this trio has led Liverpool to success not seen by the club's faithful since the late 1980s.
For Mané's part, he's made 269 appearances for Liverpool in the last six seasons and notched 120 goals and 48 assists. In 2018-19 he won the Premier League Golden Boot with 22 goals.
Mané says he's leaving Liverpool because the 'Senegalese people want me to'
After six incredible seasons with a Premier League trophy, a Champions League title, and a slew of individual honors, Sadio Mané is ready to move on from Liverpool.
After the team's 1-0 loss to Real Madrid in the 2021-22 UEFA Champions League Final, the forward officially requested a transfer.
While transfer requests happen all the time in European football, Mané's reasoning for wanting out makes this demand a little different than most. When asked if he was really leaving Liverpool, Mané responded, per the Liverpool Echo: 
Like everyone else, I'm on social media, and I see the comments. Isn't it between 60 to 70% of Senegalese want me to leave Liverpool? I will do what they want. We will see soon! The future will tell us.

Sadio Mané on leaving Liverpool
Whether this was tongue-in-cheek or not, the takeaway is that Mané is leaving Merseyside this offseason. As of early June, it seems like a move to Bayern Munich in Germany is a foregone conclusion.
Now, after nearly a decade of stability under Jürgen Klopp, Liverpool faces questions about what's next as Mané is leaving, and Salah and Firmino may be as well.
Who will replace the Senegalese star at Liverpool? 
Liverpool may need to replace its three veteran forwards — Sadio Mané, Roberto Firmino, and Mohamed Salah — this summer. The organization does have some young, in-house options who will compete for those jobs.
A pair of 25-year-olds, Diogo Jota and Luis Diaz, can both play center-forward or left-wing and will get a lot more run next season.
Another 25-year-old star, Barcelona's Ousmane Dembélé, is also on Liverpool's radar during this transfer window, as is 26-year-old Bayern winger Serge Gnabry.
However, they have several options if Jürgen Klopp and company want to get even younger up front.
Jérémy Doku is a 20-year-old Belgian winger who plays at Stade Rennais in France. He only had two goals and two assists in 18 appearances last season, but he's loaded with potential.
Another possibility is 22-year-old Uruguayan winger Darwin Núñez who plays for Benfica in Portugal. Núñez had an excellent 2021-22 season, scoring 34 goals and adding four assists in a strong league.
Finally, 22-year-old Portuguese Pedro Neto could be a target as well. Neto is similar to Mané in that he is a proven quantity in the Premier League like Mané was coming from Southampton. The forward has 11 goals and 12 assists in 92 appearances over three seasons for the EPL's Wolverhampton Wanderers.
All stats courtesy of Transfermrkt
Like Sportscasting on Facebook. Follow us on Twitter @sportscasting19 and subscribe to our YouTube channel.