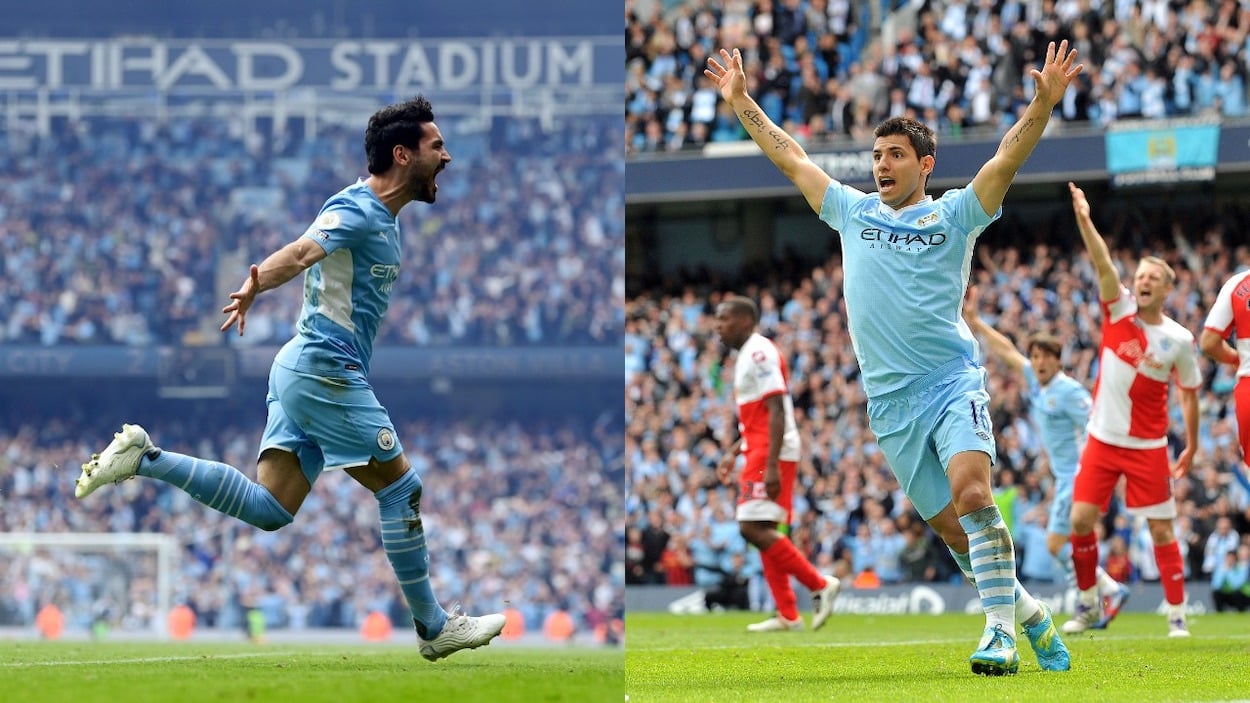 10 Years After the Most Dramatic Premier League Finish in History, Manchester City Does It Again
Manchester City won the 2011-12 Premier League title in a fashion we thought we'd never see again until it just happened a decade later in 2022.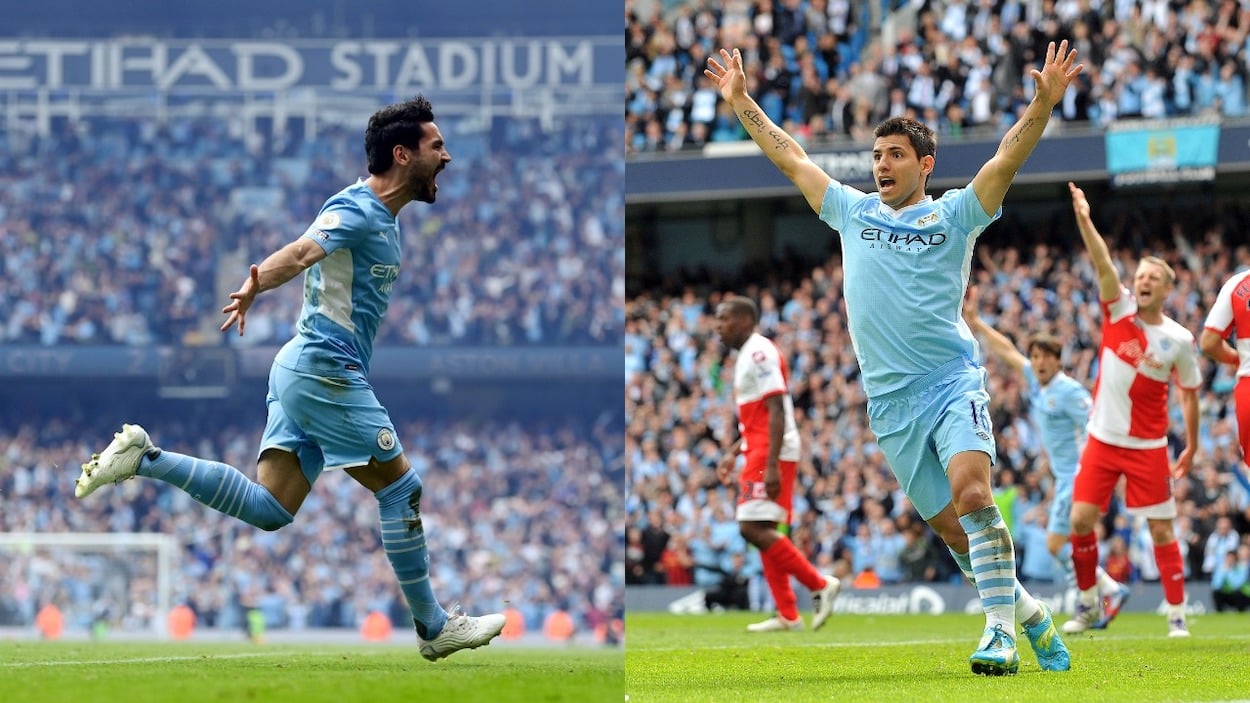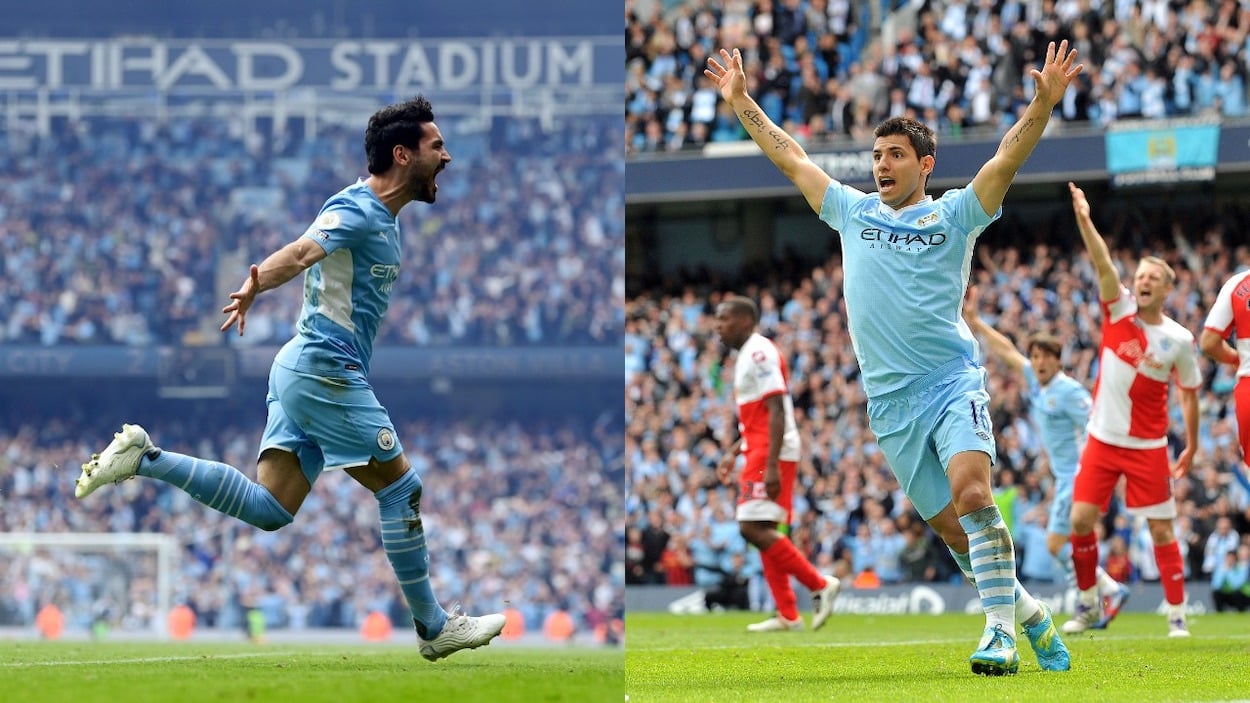 On May 13, 2012, Manchester City striker Sergio Aguero scored a goal at the 93:20 mark of the last game of the Premier League football season to give City its first-ever Premier League title and its first English championship since 1968. While that seemed like a once-in-a-lifetime match, City somehow did it again in 2022.
Manchester City vs. Queens Park Rangers is one of the greatest games of all time
On the last day of the 2011-12 EPL season, Manchester City was tied at the top of the Premier League table with its biggest rival, Manchester United. Heading into that final match, City was well ahead on goal differential, so the mandate was simple: Win vs. QPR and take home the franchise's first EPL championship.
London's QPR needed the game, too, though. They were locked in a relegation battle and desperately needed the win to stay in England's top league.
At home, in front of a crowd ready to celebrate wildly, City took a 1-0 lead into halftime. When the teams returned to the pitch for the second half, all hell broke loose.
QPR scored to even the match before former City player and QPR captain, the always volatile Joey Barton, got a red card for elbowing City's Carlos Tevez. Despite being down to 10 men, QPR miraculously scored again 11 minutes later to take a 2-1 lead.
Regular time ended with the scoreline 2-1, and Manchester United took care of its business, beating Sunderland 1-0.
Then the "typical" Manchester City magic happened.
Two minutes into five scheduled minutes of stoppage time, 69th-minute sub Edin Džeko scored to make It 2-2. After racing back to the center spot to get one more chance, City did, in fact, get one last opportunity.
Nigel de Jong got the ball to star striker Sergio Aguero, and the Argentine went to work. He laid the ball off to 76th-minute sub Mario Balotelli, and the Italian forward gave it right back to Aguero, streaking toward the net.
The City star put it past keeper Paddy Kenny. The stadium collectively lost its mind, and legendary soccer announcer Martin Tyler made his iconic call, "Agueroooooo!"
 After screaming Aguero's name, Tyler followed it by saying, "You'll never see anything like this ever again!"
Martin Tyler was wrong.
Manchester City won the 2021-22 Premier League title in epic fashion
OK, it may not have been 93:20. Still, the incredible way Manchester City captured the 2021-22 EPL trophy was nearly as dramatic.
Like a decade ago, City went into the final Matchday neck-and-neck with its biggest current rival, Liverpool. Ahead by a point, though, City only needed a win to earn its fourth championship in the last five years.
Taking on 14th place Aston Villa, City came out flat and let Liverpool legend Stephen Gerrard's side head to halftime with a 1-0 lead. Pep Guardiola made some changes at the half, but Villa still added a second goal by Phillipe Coutinho in the 69th minute.
Then it happened again.
With 14 minutes left to play, 68th-minute sub İlkay Gündoğan headed home City's first goal of the match. Two minutes later, Rodri tied the game with a long, low shot that beat keeper Robin Olsen to his bottom right.
Finally, less than five minutes after Gündoğan slotted home City's first game of the match, the German-Turkish midfielder struck again, burying a Kevin De Bruyne low cross to give Manchester City a 3-2 lead and its sixth Premier League title in the last decade.
While the title is great and the comeback was wild, what was truly amazing is the Man City magic coming through on the last day of the season again, 10 years after the most dramatic game in EPL history.
The biggest takeaway of all this, though, might be to remember to set a reminder now to tune into the last Manchester City match of the 2031-32 campaign.
Like Sportscasting on Facebook. Follow us on Twitter @sportscasting19 and subscribe to our YouTube channel.