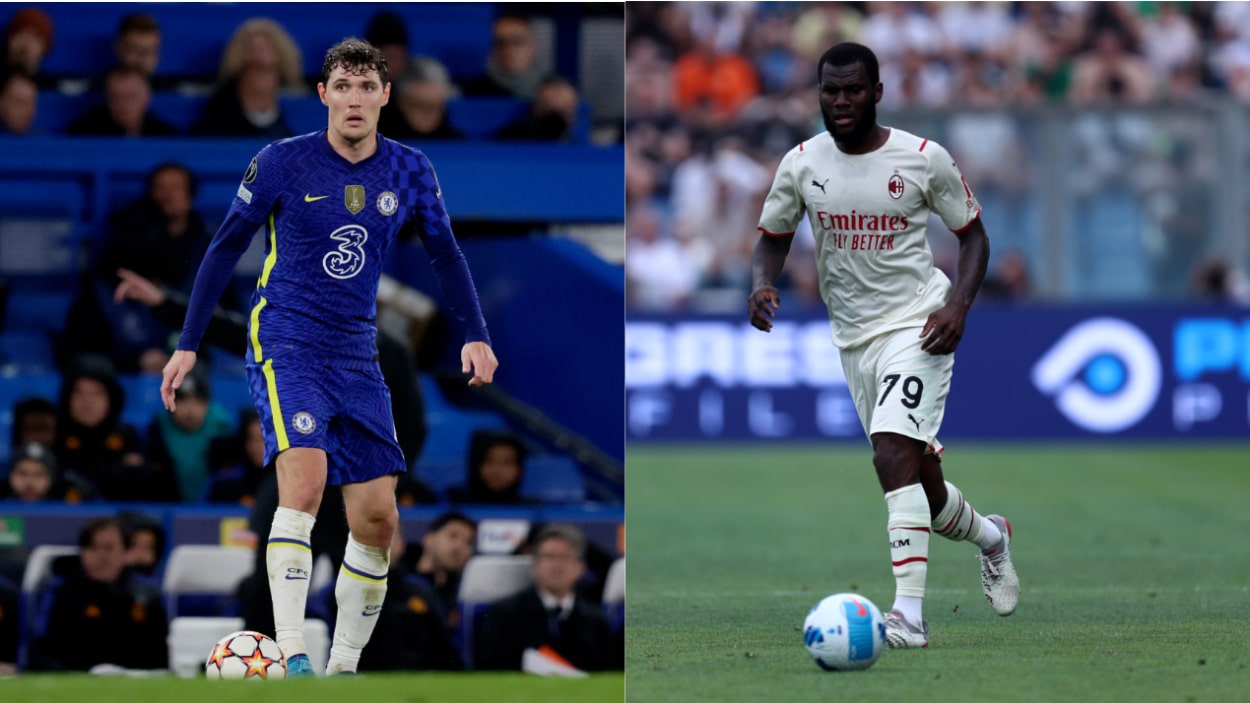 Barcelona Gives 'Guarantees' to 2 Top Free Transfers Despite Financial Woes
Barcelona has two key free transfers lined up in Andreas Christensen and Franck Kessié, but it doesn't have the money right now for the deals.
As the European transfer season ramps up, it's time for the soccer world's superpowers to reload for next season. Barcelona is one of these teams, and reports are that it already has two free transfers lined up, former Chelsea defender Andreas Christensen and former AC Milan midfielder Franck Kessié. The problem is, the club is such a financial mess right now that it can't officially sign the players.
Barcelona's finances are a problem
Barcelona is one of the biggest, most famous, and most successful sports franchises in the world. However, the club is massively in debt due to overspending and financial mismanagement.
In 2021, the club's finances were so bad that it couldn't re-sign superstar Lionel Messi and he had to move to Paris Saint-Germain. Barca's player salaries had risen to 103% of income, according to Goal.com, and the club's debt was $1.42 billion.
Since then, under new management, the club has reduced its wage bill by $211 million and refinanced some of its debt. Still, LaLiga put financial rules in place that means Barcelona can now only spend £1m for every £4m they save.
These new spending restrictions reared their ugly head last January when the club tried to bring in Ferran Torres from Manchester City. Barcelona loaned out big-money midfielder Phillipe Coutinho to Aston Villa but still had to make more moves to officially register Torres.
Barca eventually got the deal done, but the root problems haven't gone away.
Now, Blaugrana is looking to add stars for the 2022-23 campaign like Bayern Munich's star striker Robert Lewandowski and Leeds winger Raphina.
Plus, reports are that they've already "guaranteed" significant contracts to free transfers Andreas Christensen and Franck Kessié.
Fabrizio Romano reports the club has 'guaranteed' Andreas Christensen and Franck Kessié's deals 
LaLiga's summer transfer window opens Friday, June 10, and football insider Fabrizio Romano reports that Barcelona already has two deals in place for free transfers. On out-of-contract Chelsea center-back Andreas Christensen and AC Milan central midfielder Franck Kessié, Romano tweeted:
Barcelona won't change their plans on Christensen and Kessié. Both deals are already agreed and completed on a free transfer – they can't be registered yet because of Financial Fair Play situation. … Both players have received "guarantees" from Barça. Matter of time.

Fabrizio Romano on Barcelon transfer plans
To add these players and others, like Robert Lewandowski and Raphina, Barcelona needs to make more money. There are business moves the organization can make to help the bottom line, but selling players is the quickest and easiest way to bring in big bucks.
Striker Antoine Griezmann will stay on loan at Atletico Madrid next season, and the club is trying to find a buyer (Napoli?) for midfielder Miralem Pjanic. Longtime Barca veterans like Gerard Piqué and Sergio Busquets could be on the chopping block, too.
Older players with big contracts won't bring in huge paydays for Barcelona, though. That's why the club may have to part with two young stars. Rumors are that selling a pair of 25-year-olds, winger Ousmane Dembélé and midfielder Frenkie de Jong could be what brings in the cash the club needs.  
How do Christensen and Kessié fit with Barcelona?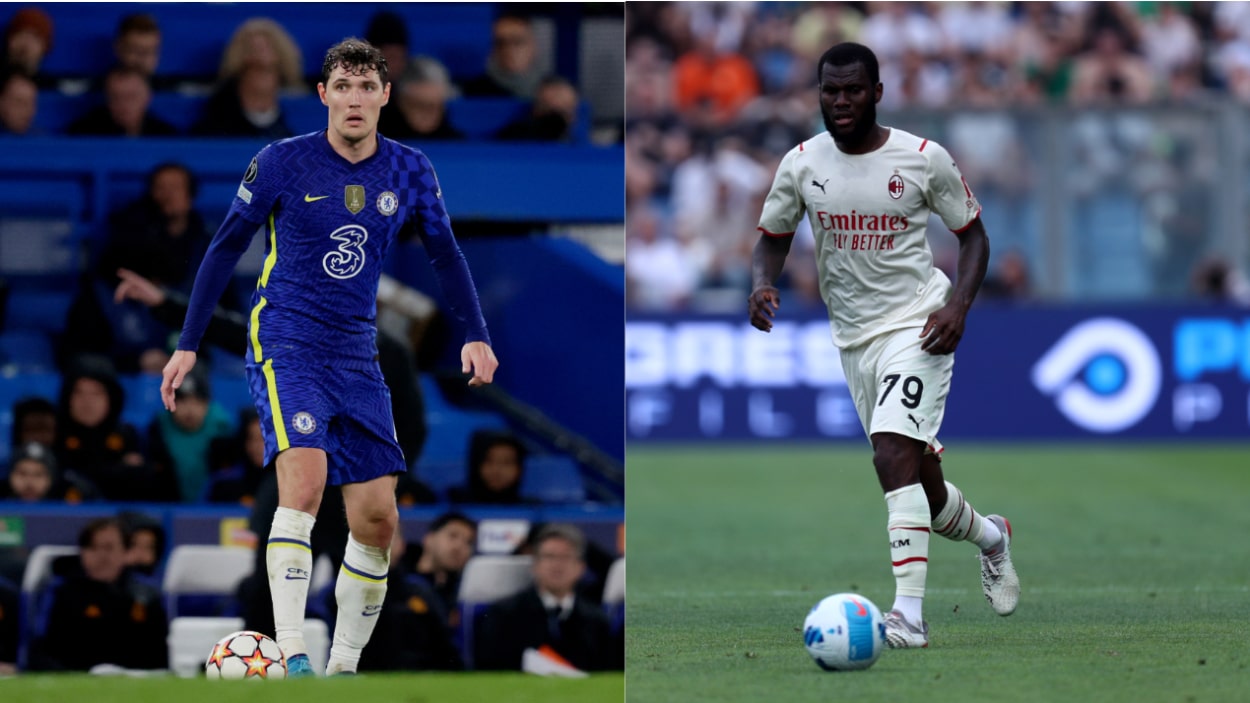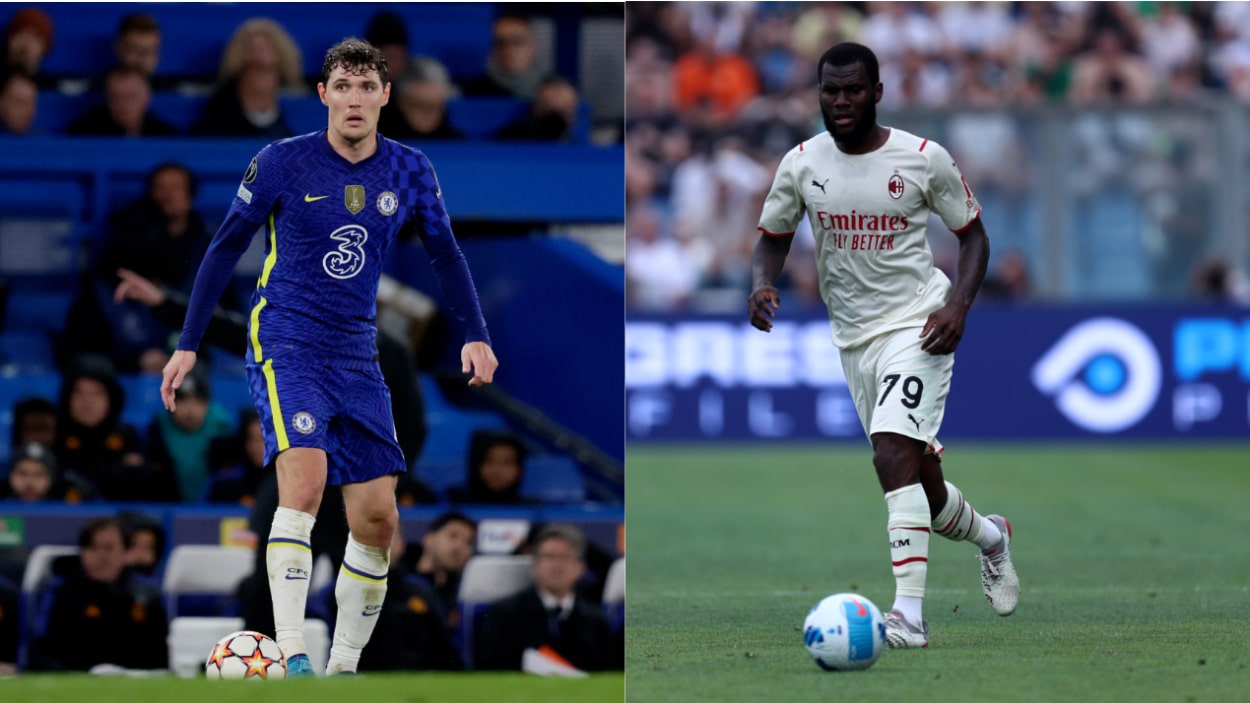 Registering Plus, reports are that they've already "guaranteed" significant contracts to free transfers Andreas Christensen and Franck Kessié. is a priority for Barcelona because the two will fit right into the teams starting 11 next season.
Kessié is a 25-year-old Ivorian box-to-box midfielder who's played for Atalanta, Cesena, and AC Milan in Italy. While he's not yet as good as Barca's legendary Sergio Busquets, he has the passing skills to reach that level. He also brings an athleticism and physicality that Busquets never had. Kessié is a ready-made replacement for the 33-year-old club legend.
Christensen is a 6-foot-2, 26-year-old Dutch center-back who's been with Chelsea since 2013, save a two-year loan spell with Borussia Mönchengladbach in Germany.
On Barcelona's back line, center-backs Clément Lenglet, Samuel Umtiti, and 35-year-old cub legend Gerard Piqué could all be on their way out this summer. If that's the case, Christensen will likely become the first-choice CB to partner with 23-year-old Uruguayan defender Ronald Araújo.
Christensen and Kessié make perfect sense for a rebuilding Barcelona. Now the organization just needs to figure out how to sign them.
Like Sportscasting on Facebook. Follow us on Twitter @sportscasting19 and subscribe to our YouTube channel.