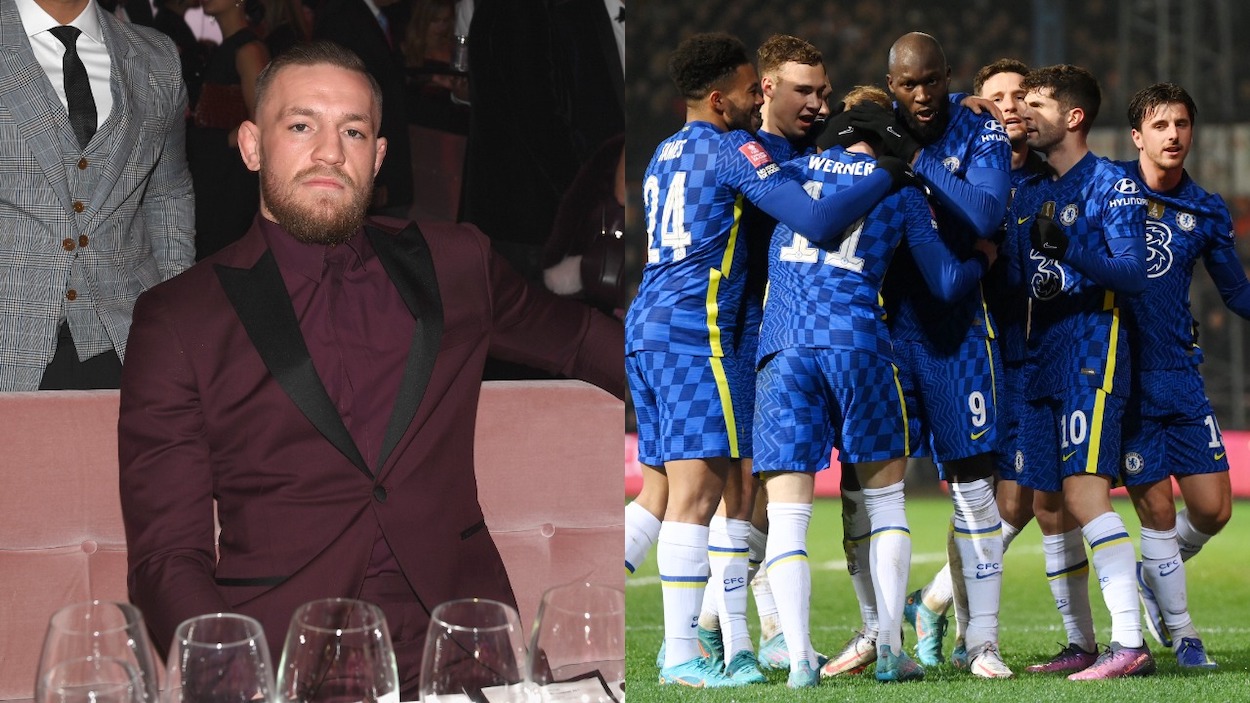 Conor McGregor Wants to Make $4 Billion Bid to Buy Chelsea FC From Russian Billionaire
UFC legend Conor McGregor wants Chelsea FC. The fighter has made some outrageous claims in the past. However, his most recent tweet may top them all. As billionaire Roman Abramovich rushes to sell one of the biggest soccer clubs in the world amidst growing economic sanctions targeting Russian oligarchs, McGregor says he wants to buy the team. While it …
UFC legend Conor McGregor wants Chelsea FC.
The fighter has made some outrageous claims in the past. However, his most recent tweet may top them all. As billionaire Roman Abramovich rushes to sell one of the biggest soccer clubs in the world amidst growing economic sanctions targeting Russian oligarchs, McGregor says he wants to buy the team.
While it seems like this type of purchase would be out of reach for an athlete, a Conor McGregor bid for Chelsea might not be as unrealistic as it seems.
Russian billionaire Roman Abramovich is hastily selling Chelsea FC
As war rages in Ukraine, Western countries, including the U.S. and UK, are sanctioning wealthy, prominent Russians in the hopes of putting pressure on Russian President Vladimir Putin to stop the invasion.
Chelsea FC owner Roman Abramovich has not faced any personal sanctions yet. However, if the UK government can prove the owner — who made his fortune thanks, at least in part, to his political ties at the fall of the Soviet Union — is connected to Putin, Chelsea could be an asset the government seizes, per The Athletic.
Abramovich bought the club in 2003 for approximately $190 million. Now, after trying to appease UK officials calling for sanctions on him by handing over control of the club to his charitable foundation, the billionaire has put the team on the market. Chelsea is now worth almost $4 billion (£3 billion), per Forbes.
While he's promised not to "fast-track" the sale, Abramovich — whose personal fortune has dropped from $13.6 billion to $12.4 billion since the war started — is an incredibly motivated seller.
English Premier League "Big Six" clubs (Chelsea, Tottenham Hotspur, Arsenal, Manchester United, Manchester City, and Liverpool) don't come up for sale that often. The last transaction happened in 2010 when John Henry's Fenway Sports Group bought Liverpool. This means that there will be many bidders for Abramovich's club.
After a recent tweet, it sounds like a Conor McGregor Chelsea bid will be among them.
Conor McGregor's Chelsea FC interest came out on Twitter
There are plenty of the usual billionaire suspects putting in offers for Chelsea. This group includes Swiss billionaire Hansjorg Wyss and US billionaire Todd Boehly (part-owner of the Los Angeles Dodgers), who've joined forces to make Roman Abramovich an offer, per The Guardian. 
One offer that the Russian billionaire might not expect could come from the world's most famous UFC fighter. 
A Conor McGregor Chelsea bid seems like it could be in the works after the Mixed Martial Artist himself tweeted about it. On Wednesday, March 2, the UFC champ tweeted, "I wish to explore this." And he tagged Chelsea FC. 
Under the tweet was a screenshot that appeared to come from McGregor's phone. The pic showed him sending a message to an unknown recipient saying, "Chelsea for sale £3 bn," and, "Let's buy it."
McGregor hasn't commented since about how serious he is about truly making an offer for the six-time league champs. If he is for real, though, does the fighter have that kind of money? 
What is Conor McGregor's net worth?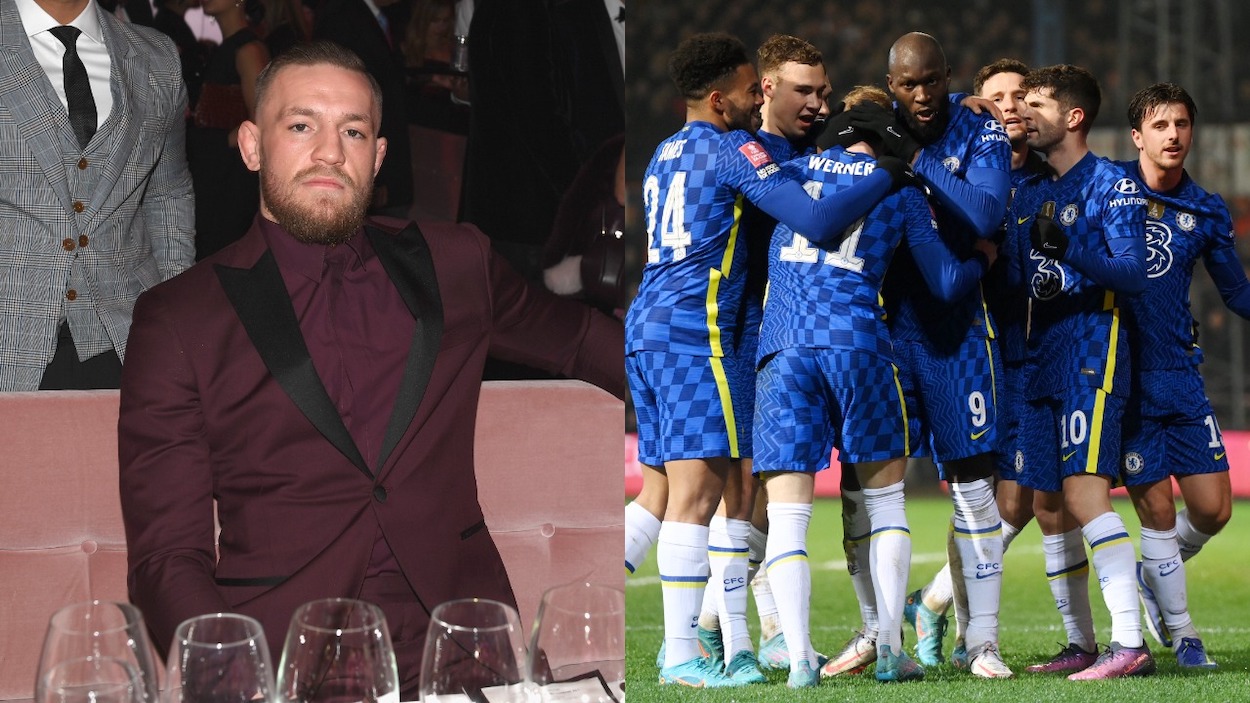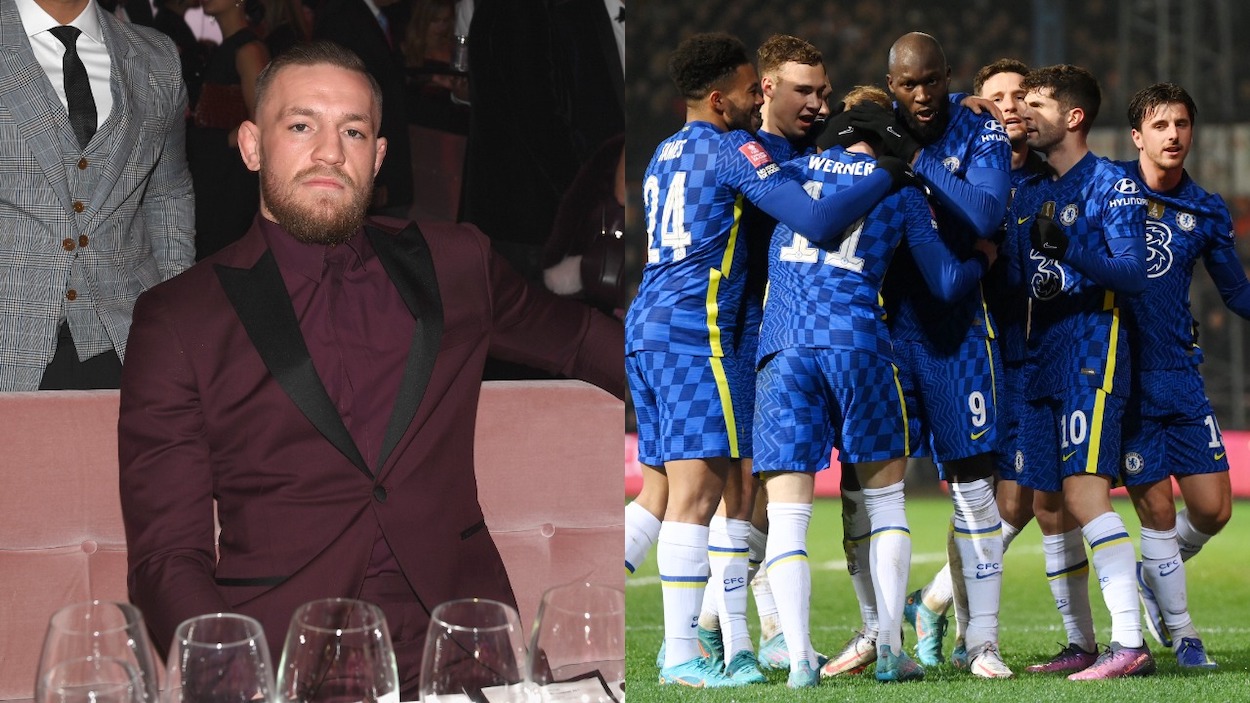 UFC legend Conor McGregor's Chelsea bid likely hinges on whether he can come up with the approximately $4 billion Roman Abramovich will get for the club.
The fighter has made lots of money both inside and outside The Octagon. Does he have that kind of cash, though?
McGregor is the highest-earning UFC fighter in history, per Twin Spires, taking home a cool $25 million in his career. In his last fight, a loss to Dustin Poirier, the Irish fighter earned a reported $5,011,000. That was around $4 million more than his opponent.  
However, all that money pales in comparison to the $100 million, or so, the Notorious one took home after his boxing match with Floyd Mayweather.
McGregor doesn't just make money with his fists, either. In April 2021, he sold his Proper No. 12 Irish whiskey, a brand he founded, to Proximo Spirits in a deal worth up to $600 million, per CBS Sports.
All told, according to Celebrity Net Worth, his current personal net worth is around $200 million.
Obviously, that isn't nearly enough to write a check to Abramovich for his soccer club. However, it is enough to put together a serious group to make a bid. So, a Conor McGregor, Chelsea FC deal might not be as outlandish as you'd think.
Like Sportscasting on Facebook. Follow us on Twitter @sportscasting19