Why American Premier League Fans Should Support Fulham FC
These days, you can go almost anywhere in the United States and find English Premier League fans. These fans generally root for one of the Big 6 clubs — Liverpool, Manchester United, Manchester City, Chelsea, Arsenal, and Tottenham Hotspur. However, there is a case to be made that all U.S. fans should support Fulham FC.
London's oldest professional football club formed in 1879 and has been a fixture on the English football scene ever since. In the last few decades, another thing Fulham is known for is its connection to American soccer players. Some of the best U.S.-born players to have ever played in the EPL played at Fulham.
And in 2022, there is even more of a connection between Fulham and the States. There are currently two Americans in Fulham's starting 11, and the owner is a Pakistani-American businessman who also owns an NFL team.
The history of American players at Fulham
The list of the greatest American soccer players in the English Premier League includes names like Tim Howard and Landon Donovan. Someday, it may even have today's stars like Christian Pulisic and Brenden Aaronson.
However, you won't find any list like this without the names Clint Dempsey, Kasey Keller, Carlos Bocanegra, and Brian McBride. And they all played at Fulham.
Striker Clint Dempsey made 232 appearances for the London side from 2006-14 and scored 50 of his American-in-the-EPL-leading 57 goals for Fulham. Close behind him in goals is Brian McBride. He played at Craven Cottage from 2003-08 and netted 40 goals with the club.
Defender Carlos Bocanegra made 136 appearances for Fulham from 2003-08, and goalkeeper Kasey Keller played 14 games between the pipes for the club during the 2007-08 Premier League season with five clean sheets.
Owners Shad Khan and Tony Khan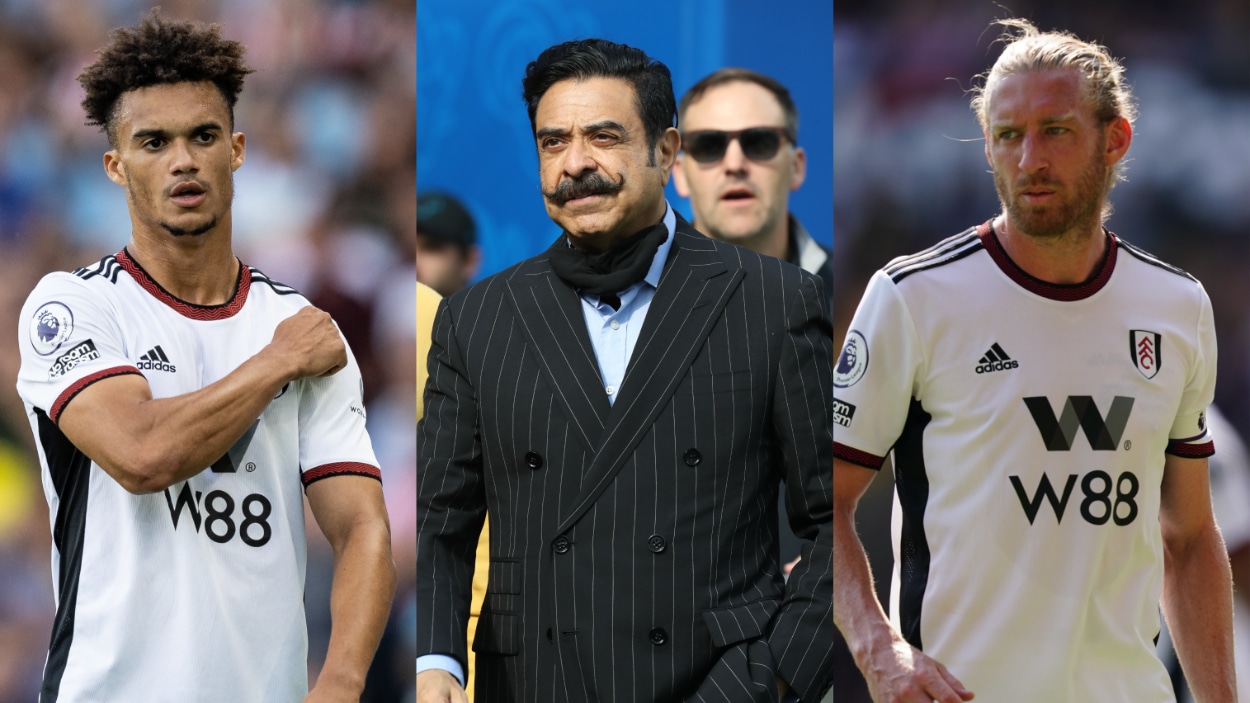 Today, the biggest connection between the U.S. and Fulham is with the club's ownership. Shad Khan was born in Pakistan and moved to the States at the age of 16. Khan eventually became a billionaire in the auto parts industry and bought the NFL's Jacksonville Jaguars in 2012.
A year later, Khan went across the pond and bought Fulham for an estimated £150–200 million. His son Tony, best known as the President and CEO of the pro wrestling promotion AEW, is also an investor in Fulham as well as Vice Chairman, Director of Football Operations, General Manager, and Sporting Director of the club.
CB Tim Ream
Fulham's captain and starting center-back, Tim Ream, is a St. Louis, Missouri native who's been with the club for seven years.
Ream played college soccer at Saint Louis University before heading to the Chicago Fire developmental team, the New York Red Bulls, and eventually Bolton Wanderers in England. I
In 2015, he moved to Fulham for $1.87 million and has been with the club through its ups and downs (between the Premier League and the Championship) ever since.
LB Antonee Robinson
A newer addition to the Craven Cottage scene is 25-year-old full-back Antonee Robinson. Born and raised in Milton Keynes, England, Robinson is a member of the USMNT thanks to his British father growing up in White Plains, New York, and obtaining U.S. citizenship.
Robinson came up through the Everton youth system and played at the senior level for the Merseyside club as well as Bolton Wanderers and Wigan Athletic. In 2021, Fulham paid Wigan $2.31 million to bring the right back over.
The young wing defender will also be the USMNT starting left-back in the 2022 World Cup in Qatar.
Like Sportscasting on Facebook. Follow us on Twitter @sportscasting19 and subscribe to our YouTube channel.
RELATED: Why Leeds United is America's English Premier League Team