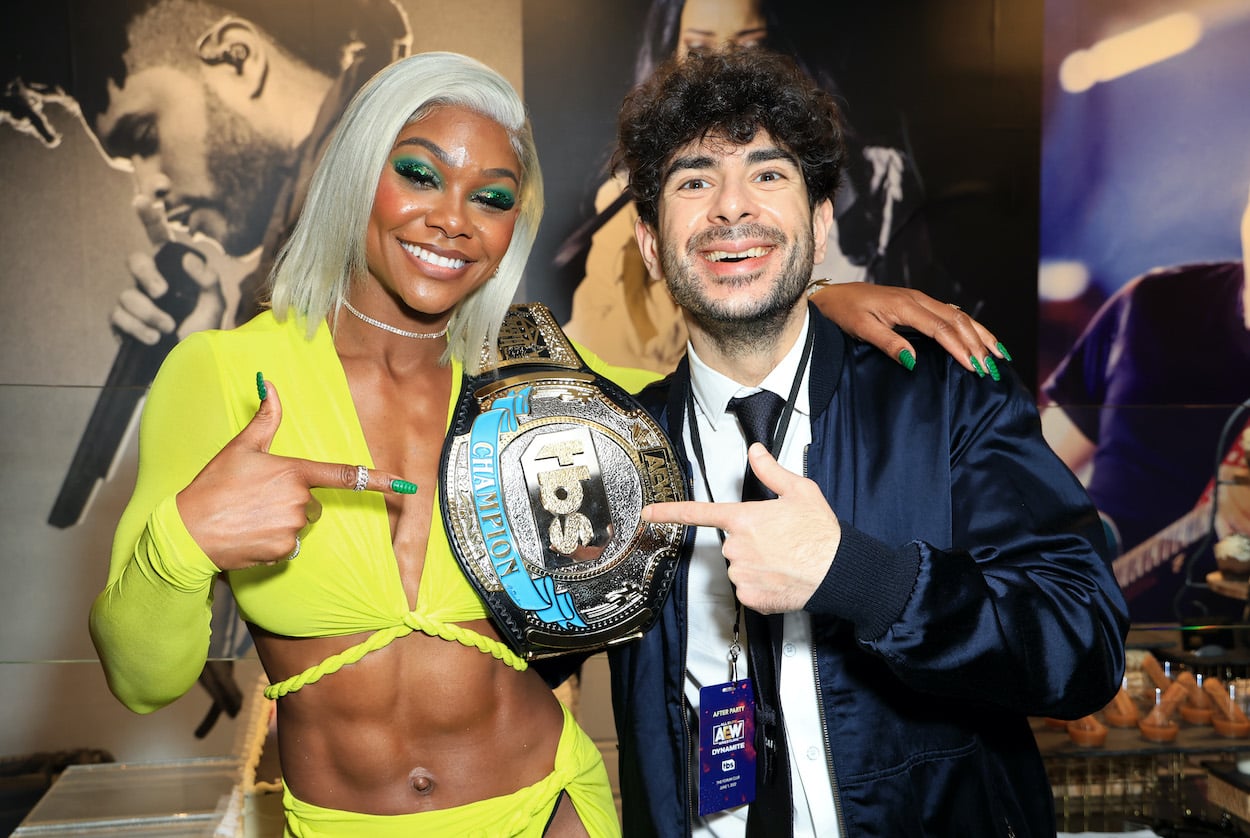 Is AEW CEO Tony Khan Related to WWE President Nick Khan?
AEW CEO Tony Khan and WWE president Nick Khan are arguably the two most powerful people in pro wrestling in 2022 but are they related?
For the first time since WCW took on WWE (then WWF) in the late 1990s, the world's biggest professional wrestling promotion has a legit competitor in AEW. In 2022, both these promotions are run by men with the last name Khan. Tony Khan is the founder, co-owner, CEO, GM, and Head of Creative for All Elite Wrestling. Nick Khan is the President and Chief Revenue Officer of World Wrestling Entertainment. Can this be a coincidence? Is Tony Khan Related to Nick Khan?
Is Tony Khan Related to Nick Khan?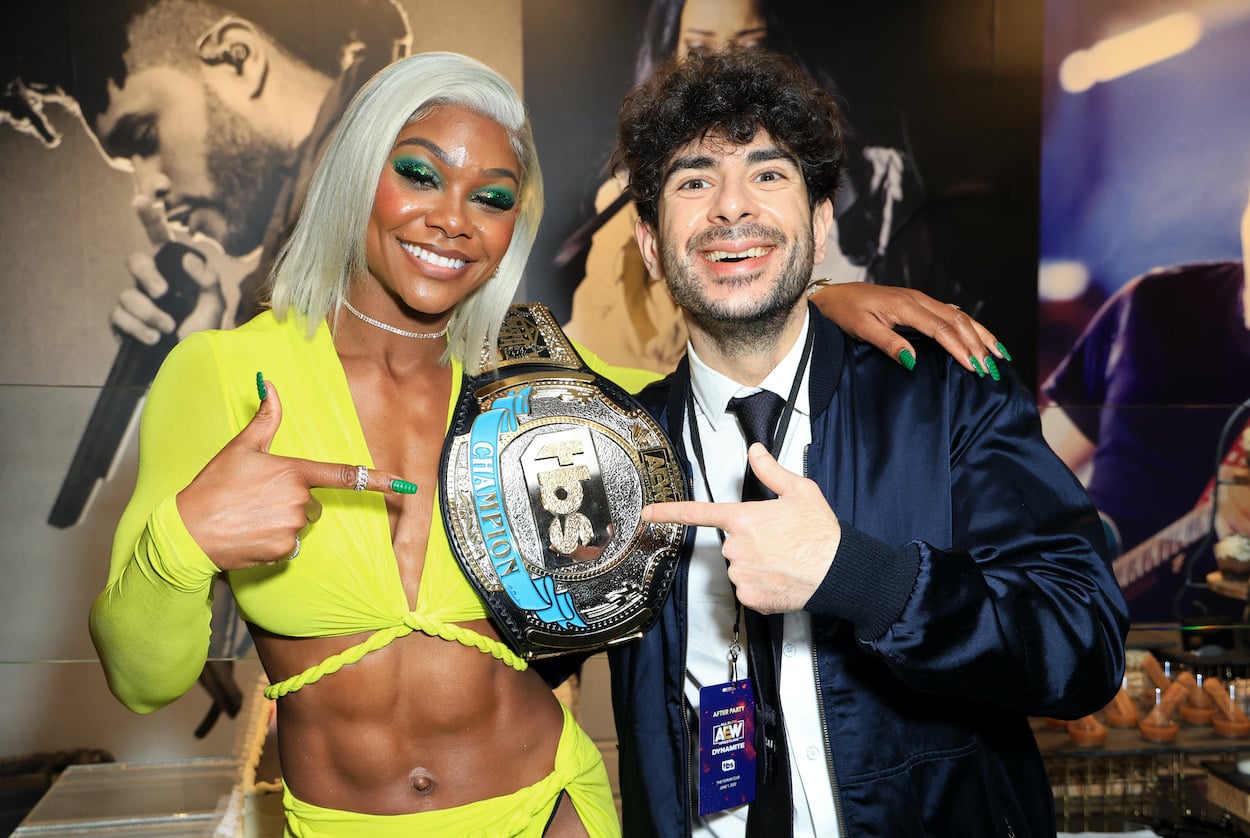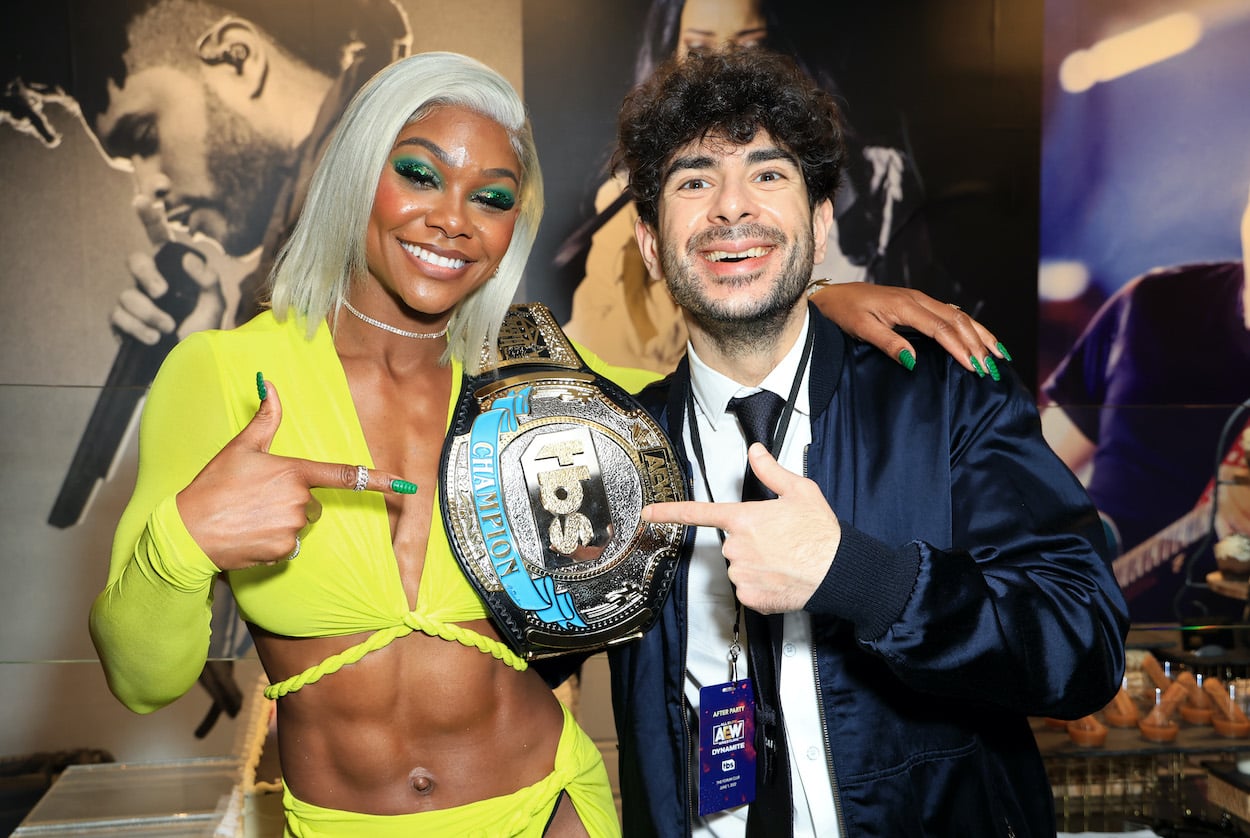 The answer to the question, "is AEW's Tony Khan Related to the WWE's Nick Khan?" is no.
In a strange twist of fate, two of the most powerful people in professional wrestling in 2022 just happen to share the same last name.
Tony Khan, 39, is a lifelong pro wrestling fan and the son of a sports franchise-owning billionaire. He founded AEW and is the most significant driving creative force behind the budding brand.
Nick Khan is a former talent agent and Hollywood power broker who signed on with the WWE in 2020. Nick doesn't involve himself in the creative side of wrestling like Tony. He is currently the driving force behind WWE's uber-successful (and growing) business ventures.
While they both come from different backgrounds and play different roles in their promotions, there is no arguing that these two Khans are two of the (if not the two) most influential people in the world of pro wrestling right now.
Who is AEW's Tony Khan? 
Tony Khan is the son of Shad Khan, a Pakistani-American businessman who became a billionaire in the automotive parts sector. The elder Khan also owns the NFL's Jacksonville Jaguars and the English soccer team, Fulham FC.
Tony is involved with both the Jaguars and Fulham, but his true passion is professional wrestling. In 2019, he partnered with professional wrestlers Kenny Omega, Cody Rhodes, and The Young Bucks (Matt and Nick Jackson) to found All Elite Wrestling (AEW).
Tony Khan and AEW quickly signed a deal with Turner Broadcasting (TBS and TNT) to do weekly shows on the networks. AEW: Dynamite currently airs on Wednesdays on TBS, while AEW: Rampage is on Friday nights on TNT.
AEW has gained popularity by being more in-ring wrestling-centric than the sports entertainment-focused WWE. It's also signed a slew of popular former WWE superstars such as CM Punk, Chris Jericho, Bryan Danielson (formerly Daniel Bryan), and Jon Moxley (formerly Dean Ambrose). And in 2022, AEW has also started to see success with homegrown stars such as Maxwell Jacob Friedman (MJF), Jade Cargill, and Jungle Boy (actor Luke Perry's son, Jack).
Who is WWE's Nick Khan? 
A few hundred miles north of AEW's headquarters in Jacksonville, Florida, is WWE's Stamford, Connecticut base of operations. That is where Nick Khan works behind the scenes for the publically-traded, billion-dollar-a-year business that is World Wrestling Entertainment.
Nick Khan is a former attorney who represented athletes at the Hollywood talent agencies ICM and CAA, per Variety. During his career, he "moved from representing sports personalities to negotiating deals for sports leagues and organizations as they seek to strike media agreements with TV networks and digital services."
This pivot in his job duties led to Nick Khan representing the WWE as a member of CAA before Vince McMahon hired him as president and chief revenue officer in 2020.
In his time running the business side of WWE, Nick Khan has helped strike a billion-dollar deal with NBCUniversal to make Peacock the exclusive streaming partner of WWE. He's also facilitated agreements with Netflix to produce a Vince McMahon documentary and an audio content partnership with Spotify/The Ringer.
Tony Khan's AEW might be challenging the WWE for the hearts and minds of fans and viewers in 2022, but it has an incredibly long way to go to catch up to the industry leader on the business side that Nick Khan oversees.
 Like Sportscasting on Facebook and subscribe to our YouTube channel.