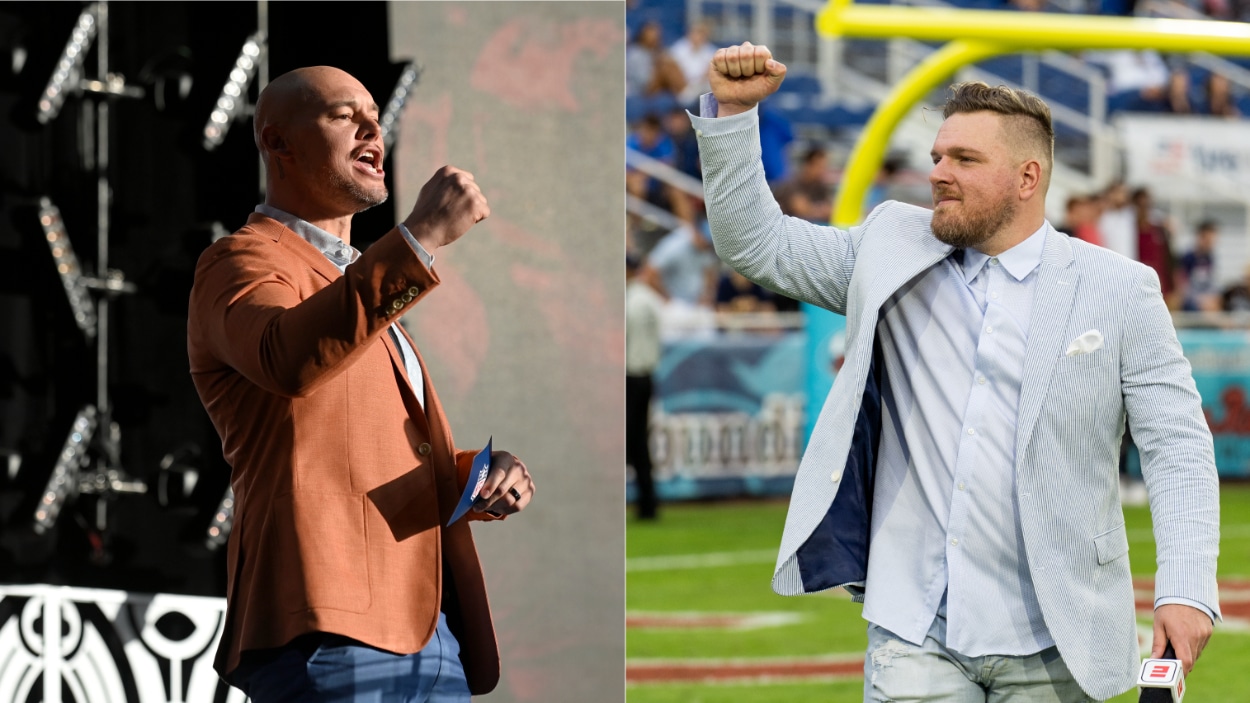 Happy Corbin Attacks Pat McAfee After 'Money in the Bank' Goes Dark to Set up Former NFL Roommates' 'SummerSlam' Match
WWE superstar Happy Corbin viciously attacked Pat McAfee as the former NFL roommates prepare to face off at 'SummerSlam' 2022 in Nashville.
As Theory took kissy-face selfies atop the Money in the Bank ladder on Saturday, the Peacock broadcast faded to black. Despite the show ending, though, the action wasn't over. WWE superstar Happy Corbin brutally attacked announcer Pat McAfee from behind, setting up a SummerSlam showdown between the two friends-turned-foes who actually used to be NFL roommates.
Happy Corbin attacked Pat McAfee ahead of their 'SummerSlam' match
After the Peacock broadcast of Money in the Bank ended, the in-house audience and WWE web exclusive viewers were treated to one final bit of story-propelling action.
As Pat McAfee and Michael Cole wrapped the broadcast, the bald, 6-foot-6 Happy Corbin — dressed all in black — came from behind McAfee and viciously pulled him into the crowd. As Cole pleaded with WWE officials to intervene, Corbin delivered a devastating End of Days finishing move to the former NFL punter.
The attack comes on the heels of McAfee delivering a series of promos calling out the wrestler. The Smackdown announcer has even started a trend where the audience chants "Bum A** Corbin!" during the former Baron's appearances.  
McAfee has also implied in these promos leading up to the pair's SummerSlam match that the two used to be friends. This is where kayfabe and real-life interestingly overlap.
Mcafee and Corbin knew each other long before their WWE days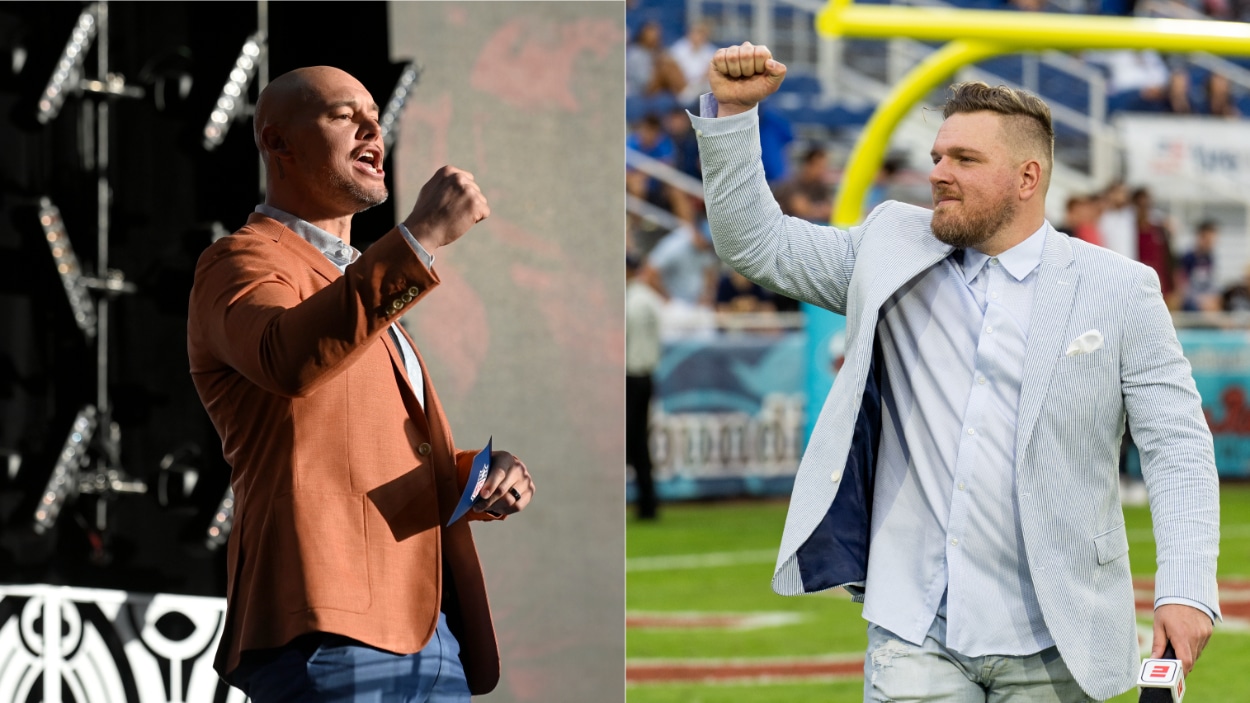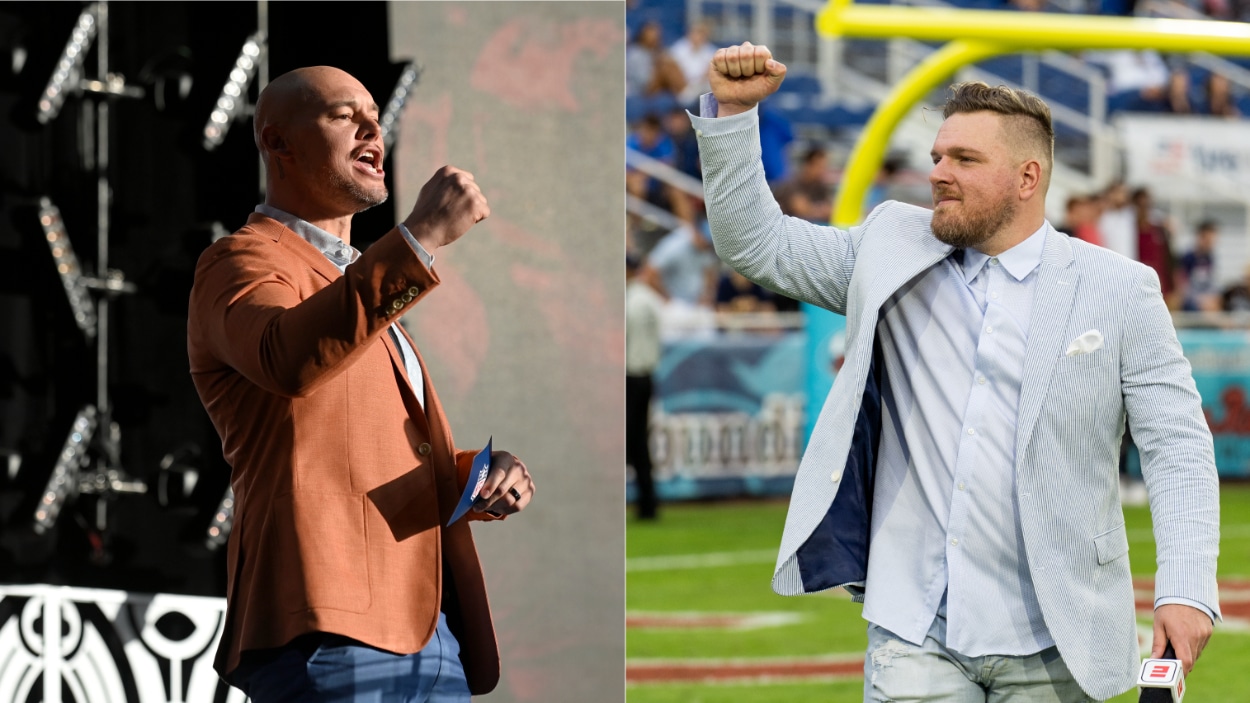 Before Corbin was a WWE superstar, he was a Golden Gloves boxing champ and offensive guard at Northwest Missouri State University named Tom Pestock. In 2009, he signed with the Indianapolis Colts as an undrafted rookie free agent.
It was there in Indy that Pestock's path first crossed with the Colts' rookie punter, McAfee. According to McAfee, the two were roommates for a time. The sports broadcaster told Wrestling Inc. in 2019:
Baron [now Happy] Corbin lived in my house for months when he played for the Colts our rookie year. Baron Corbin and I know each other well. I'm not a golden gloves boxer at all, so I think our backgrounds might be a bit different, but I think he's incredible on the microphone. He's very hateable, both in real life and his character, so it's a perfect foil.

Pat McAfee on WWE superstar Happy Corbin
McAfee became an All-Pro punter, while Pestock made the Arizona Cardinals practice squad but never played an NFL game.
Now, the former roomies' paths have crossed again over a decade later. They will get to settle any beef they have in the ring at SummerSlam. The event is at Nissan Stadium in Nashville, Tennessee, on July 30, 2022.   
Like Sportscasting on Facebook and subscribe to our YouTube channel.