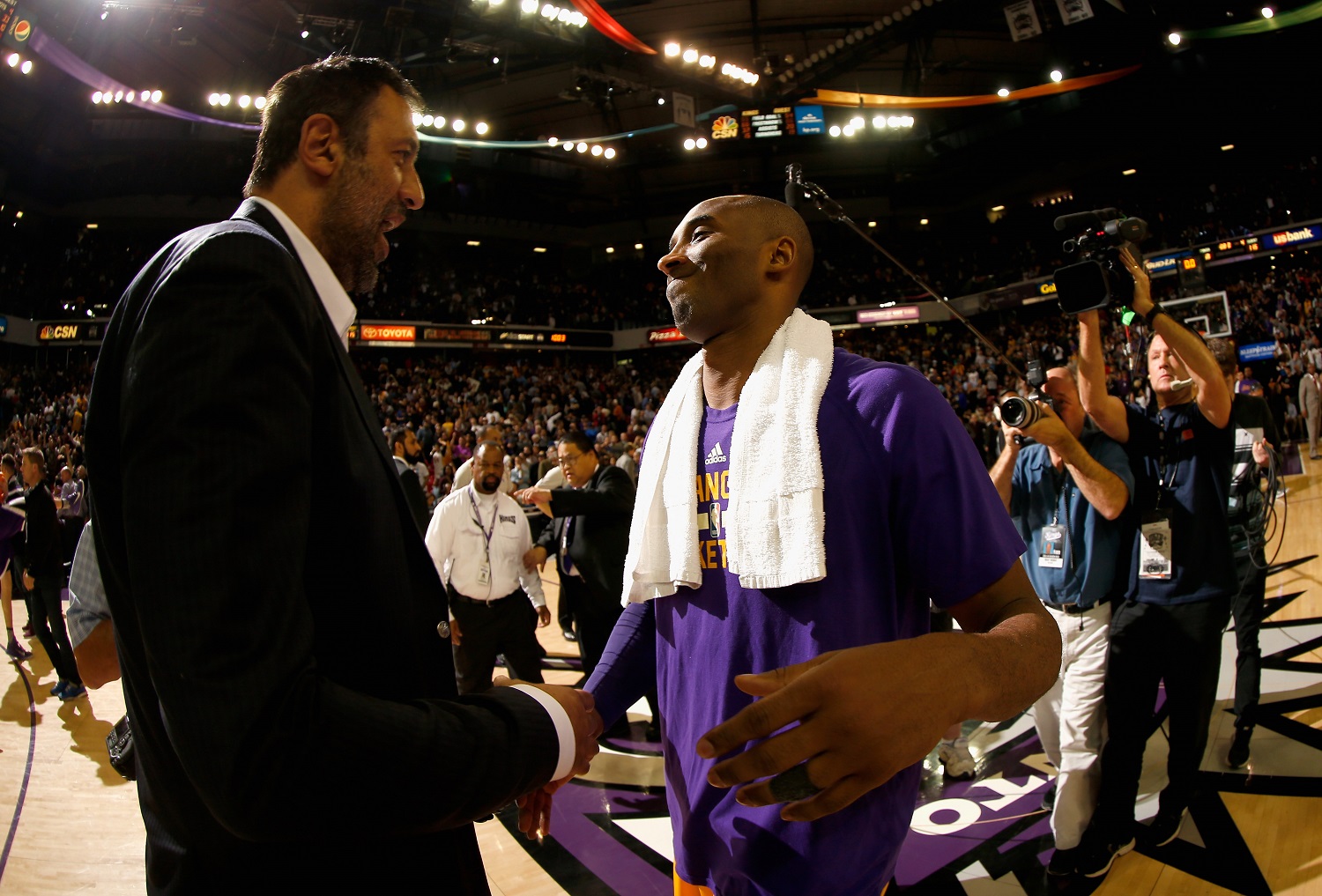 Vlade Divac Threatening to Retire Wasn't the Only Thing That Nearly Kept the Hornets From Trading Kobe Bryant to the Lakers
A look back on the famous trade that sent Kobe Bryant from the Hornets to the Lakers for Vlade Divac, a trade that nearly didn't happen.
At this time 24 years ago, Kobe Bryant was still a member of the Charlotte Hornets. Taken with the 13th overall pick on June 26, 1996, in the famed draft class that also included future Hall of Famers Allen Iverson and Ray Allen, Kobe was just sitting and waiting to be dealt to the Los Angeles Lakers. The Hornets, in need of a center, had agreed to draft Bryant at No. 13 if he fell that far and then trade him to LA in exchange for Vlade Divac.
However, Divac, who was just 28 at the time and went on to play nine more seasons in the NBA, actually threatened to retire instead of going to Charlotte. Naturally, the Hornets, who hadn't even worked out Kobe Bryant before the draft, weren't going to just hand the future five-time NBA champion over to the Lakers. Divac obviously relented and agreed to the deal but it was later revealed that the threatened retirement wasn't the only thing that nearly killed the deal, which would have changed the course of NBA history.
Vlade Divac clearly understands why he was traded for Kobe Bryant but initially 'didn't like it'
Vlade Divac was selected by the Los Angeles Lakers with the 26th overall pick in the 1989 NBA draft. A star in his home country of Serbia and a centerpiece of the great Yugoslavian national team that also included future NBA stars Drazen Petrovic and Toni Kukoc, Divac became one of the most versatile centers in the league.
He became just the 17th player in NBA history to up his scoring average in each of his first six seasons and had become a fan favorite in LA, which is why it was so heartbreaking for him to be told by GM Jerry West that he was going to be traded. Yes, the Lakers wanted Kobe Bryant but they were also trying to clear cap space so they could sign Shaquille O'Neal.
In 2016, just ahead of Kobe Bryant's final game, Vlade Divac discussed the trade with ESPN.
"They didn't tell me what was going on. They actually just told me one day that they already made a deal. Personally, I didn't like it.

"My philosophy, playing basketball, [was] I played basketball for fun. Going somewhere to play just because somebody told me to go there, I didn't like it. So I was thinking about [retiring]."

Vlade Divac
Divac didn't know much about Kobe Bryant at the time, really only knowing that his father had been a star in Europe. But he figured if West, one of the most respected executives in league history, was going after the 17-year-old phenom, there must be something special about him. And knowing the player Kobe became, Divac completely understands why things went down the way they did.
"When Jerry West makes a deal, you know something is happening. I felt so bad, but knowing Jerry West was involved, he knows what he's doing. I was sure that this kid is going to have a good career.

"I didn't like it in the beginning, but later on, if I was in Jerry West's shoes, I would do the same thing.

"I would trade myself for Kobe, no-brainer."

Vlade Divac
But there were many other factors at play with this trade.
Kobe Bryant threatened to play in Europe if the Vlade Divac trade fell through
While Vlade Divac was making his decision whether to retire or go the Charlotte Hornets, Kobe Bryant was trying to make a choice of his own. He had no desire to play for the Hornets and decided he'd rather play in Europe than play in Charlotte, a message that was relayed to the franchise through his agent. But Charlotte Observer writer Rick Bonnell, who has covered sports in the Queen City for decades, caught up with Kobe a few weeks into his rookie campaign and got him to admit the truth.
"I caught up with Bryant at Madison Square Garden before a Knicks game, and asked him what would have happened had Divac retired. He grinned and said he'd be a Hornet, that anything else was just a bluff."

The Charlotte Observer's Rick Bonnell on Kobe Bryant
And Kobe Bryant was actually much closer than people realize to suiting up for the Charlotte Hornets.
The Hornets almost didn't trade the Black Mamba anyway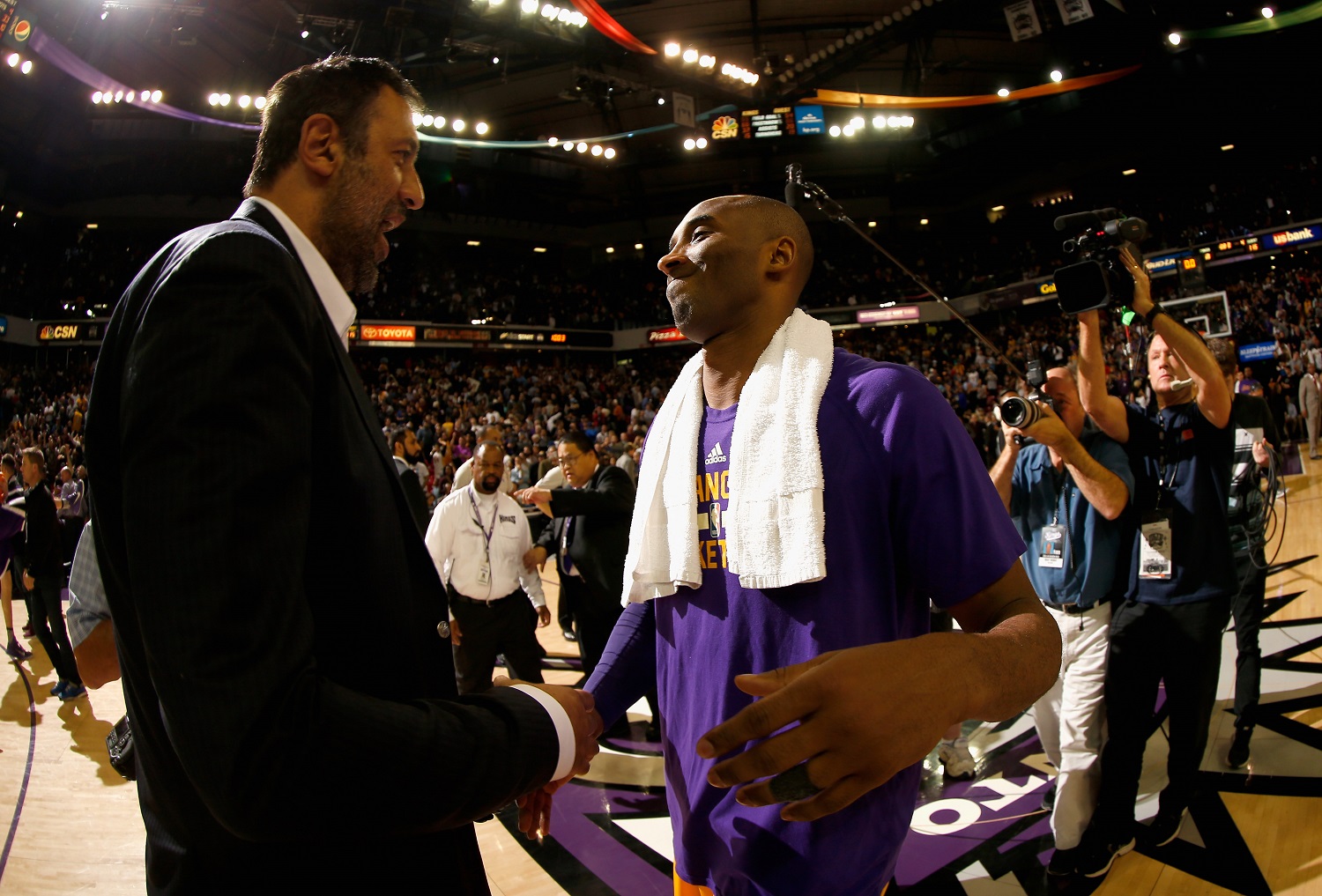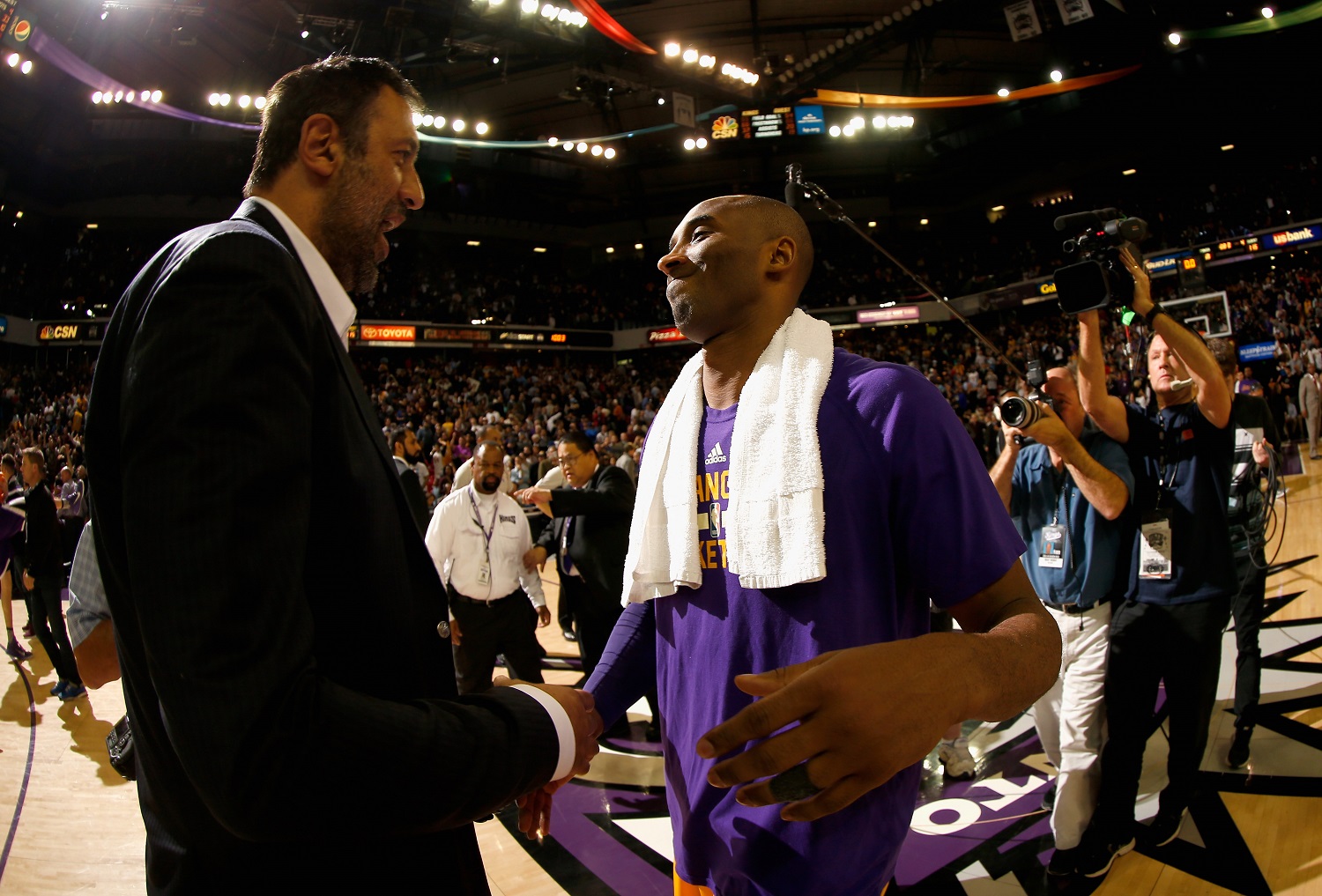 With Vlade Divac threatening retirement and Kobe Bryant threatening to play in Italy, there was a lot of pressure on the Charlotte Hornets following the 1996 draft. But those weren't the only concerns facing owner George Shinn and general manager Bob Bass. Not even a year earlier, the Hornets hadn't been able to come to terms with star center Alonzo Mourning and were essentially forced to ship him to the Miami Heat. All-Star forward Larry Johnson was unhappy as well and would soon be traded to the New York Knicks.
After the franchise's first 50-win season in 1994-1995, the Hornets had gone 41-41 in 1995-1996 and nobody was thrilled about it. The pressure was on and management knew it, especially with the buzz (pardon the pun) surrounding Kobe Bryant. There began to be a growing feeling that Charlotte was ready to keep the future 18-time All-Star no matter what happened, at least according to then-Lakers assistant GM Mitch Kupchak. Kupchak, who is now the GM of Michael Jordan's Hornets, which is obviously a different version of the team, spoke on the situation with the Charlotte Observer shortly after Kobe Bryant's tragic death in January.
"There was such excitement around the pick that Charlotte actually didn't want to go through with the deal," Kupchak recalled. "There was a time there, whether it was Vlade (Divac threatening to retire) or just pressure on the franchise, where the deal was actually in jeopardy.

"There was a strong possibility then that it might not happen."

Mitch Kupchak
But, as we all know, the trade did happen. Vlade Divac played two years with the Charlotte Hornets before leaving for the Sacramento Kings and Kobe Bryant won five NBA titles and scored 33,643 points for the Los Angeles Lakers over the course of a 20-year career.
But can you just imagine what the NBA would have looked like if that historic trade had never taken place?