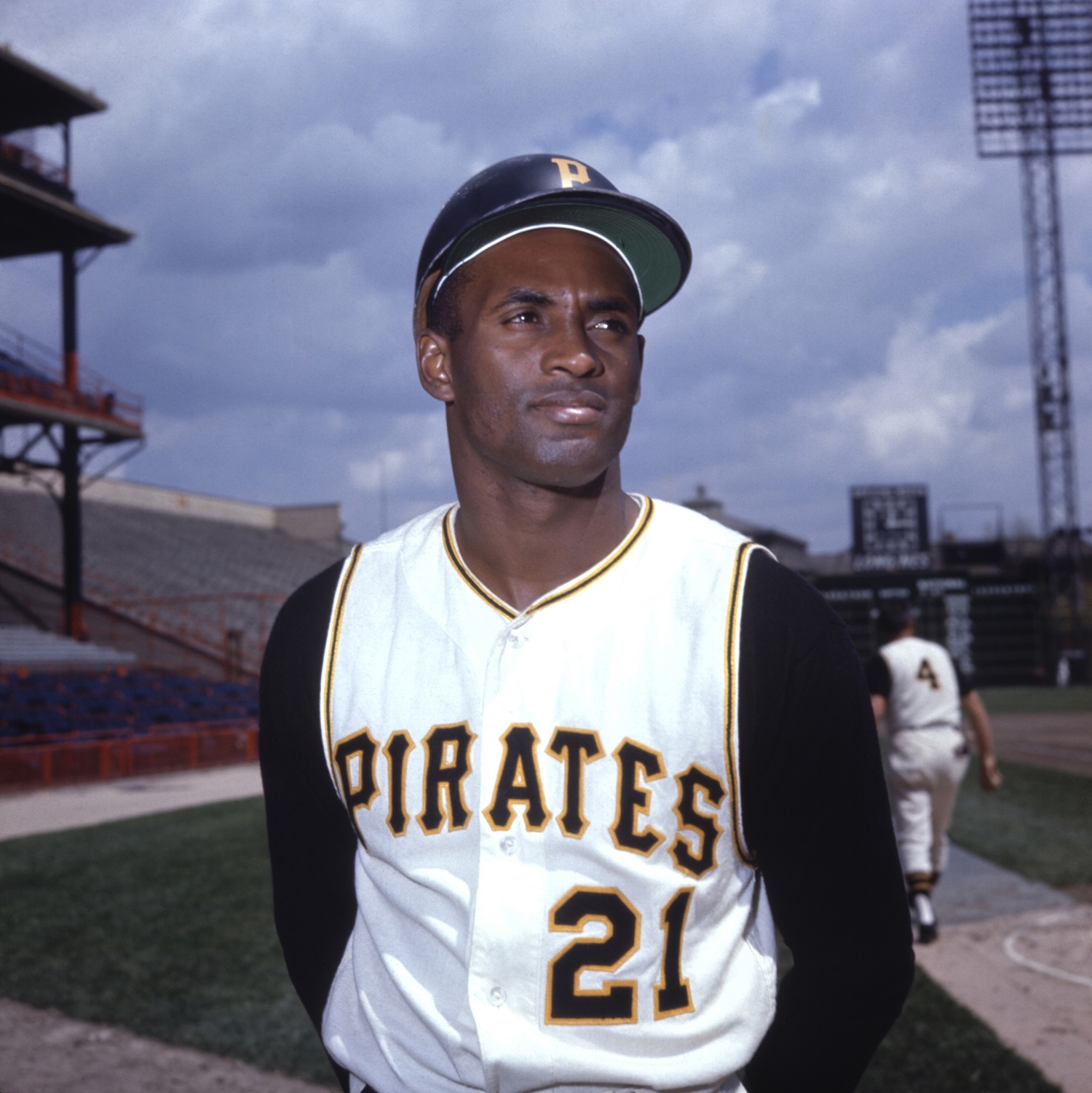 Was Roberto Clemente the Best MLB Player to Wear No. 21?
A look at the best players in MLB history to wear No. 21, including former Pittsburgh Pirates outfielder and Hall of Famer Roberto Clemente.
Born in Puerto Rico 84 years ago today, Roberto Clemente was a true pioneer in Major League Baseball and was the first Latin-born player to ever be inducted into the National Baseball Hall of Fame, an honor that came in 1973, just over seven months after his tragic passing. His famous No. 21 was retired by the Pittsburgh Pirates that same year.
Clemente was at somewhat of a double disadvantage when he first came to the big leagues in 1955. As a Latin American and Caribbean player, he knew very little English when he first arrived in North America, first playing for the LA Dodgers' Triple-A club in Montreal, and also had to deal with the issues that still surrounded Black players at that time as he was of African descent.
Nevertheless, Roberto Clemente persevered and became one of the greatest players in MLB history, making history not only as the first Latin American and Caribbean player to be a Hall of Famer but also the first to win a World Series as a starting position player, win an MVP, and win a World Series MVP.
Many have called for his No. 21 to be universally retired, just as Jackie Robinson's No. 42 is. While that move hasn't come yet, we thought it might be fun to rank Roberto Clemente against some of the other great players who wore No. 21.
5. Bob Lemon
Bob Lemon didn't immediately wear No. 21 for the Cleveland Indians, nor was he a full-time pitcher when he first debuted in the big leagues. But he eventually switched to both and had a Hall of Fame career for the Tribe, earning 207 wins over 13 years. Lemon won 20 games or more on seven occasions and also helped the Indians to a World Series title in 1948, the season in which he threw the only no-hitter of his career and also earned the first of seven consecutive All-Star selections. His No. 21 was retired by Cleveland in 1998 and he was inducted into the Hall of Fame in 1976.
4. Sammy Sosa
The next two names on this list of the greatest players to wear No. 21 might actually be higher if not for the controversy surrounding their respective careers. First up is 1998 National League MVP Sammy Sosa, who, like Roberto Clemente, came from the Caribbean. The Dominican Republic native helped bring baseball's popularity back that year with an incredible season best known for the home run race between Sosa and Mark McGwire. Sosa hit 66 home runs that year for the Chicago Cubs, the first of three seasons in which he hit 60 or more homers, the only player in MLB history to achieve that feat. He finished his career with 609 home runs, still good for ninth on the all-time list.
3. Roger Clemens
Joining Sammy Sosa as a controversial player to wear No. 21 is seven-time Cy Young Award winner and one-time American League MVP Roger Clemens, although Clemens did actually wear No. 22 when he won those last two Cy Youngs in 2001 (Yankees) and 2004 (Astros). But he did wear No. 21 for the Red Sox and Blue Jays and those were pretty good years. He won three Cy Youngs and an MVP in Beantown, also earning five All-Star nods, and then won the Cy Young in each of his two seasons in Toronto, which actually might have been the best two years of his career. In both 1997 and 1998, Clemens won the pitching version of the Triple Crown in which he led the league in wins, strikeouts, and earned run average.
2. Warren Spahn
No left-handed pitcher in the history of Major League Baseball has more wins than Warren Spahn, who wore No. 21 for all but four of his 750 appearances over the course of a 21-year career, 20 of those years coming with the Boston/Milwaukee Braves. Spahn was a 17-time All-Star and earned 20 or more wins in a season on 13 occasions. He led the National League in wins eight times, was a four-time strikeout leader, a three-time ERA leader, pitched two no-hitters, and won one Cy Young Award. He'd likely have more of those but the award wasn't created until 1956 when he was more than halfway through his career.
Nevertheless, he finished his career with 363 wins, the most by a lefty and good for sixth overall on the all-time list. He easily could be No. 1 on this list if not for the fact that Roberto Clemente hit .427 against him in 143 at-bats. Spahn's No. 21 was retired by the Braves in 1965.
1. Roberto Clemente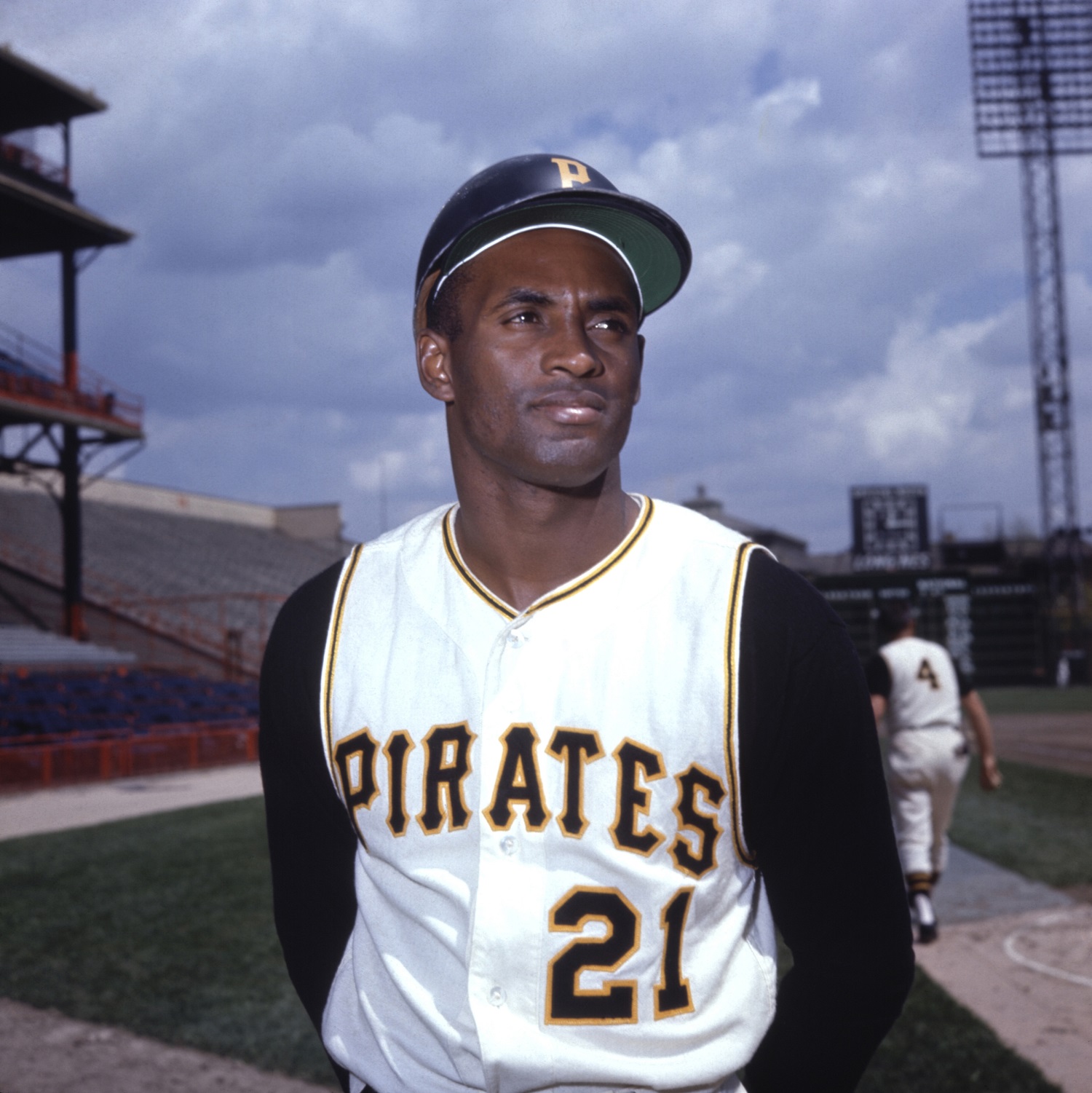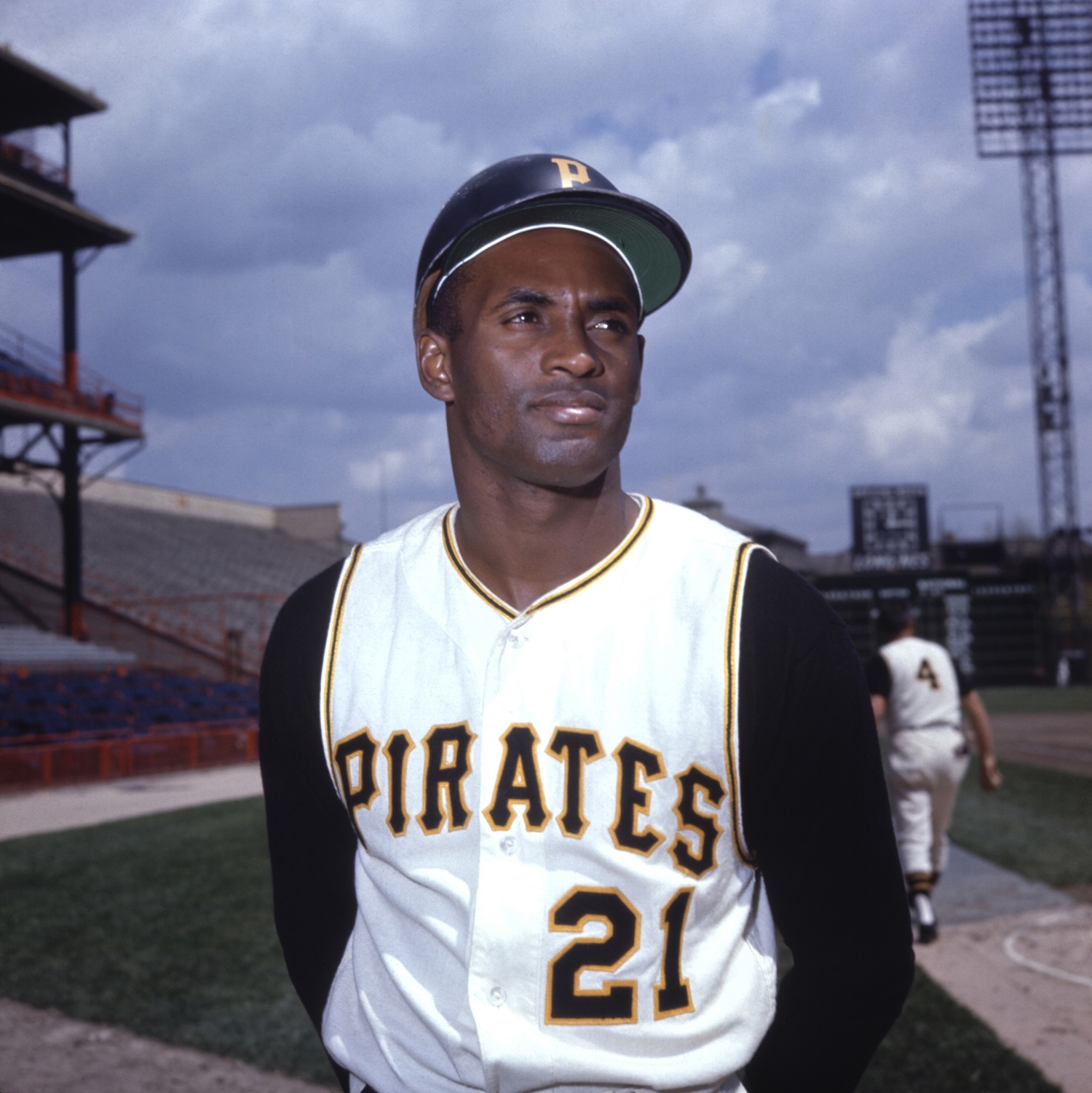 It obviously wasn't just Warren Spahn that Roberto Clemente lit up over the years, which is why he tops the list of the greatest players in MLB history to wear No. 21. As if we'd do an article like this on his birthday and not put him in the top spot, which he truly does deserve.
Over the course of 18 seasons with the Pittsburgh Pirates, Roberto Clemente was a 15-time All-Star, a 12-time Gold Glove Award winner, the 1966 NL MVP, and a two-time World Series champion, earning World Series MVP in 1971. He finished his career with a .317 batting average, 240 home runs, 440 doubles, 1,302 runs batted in, and exactly 3,000 hits. Clemente was tragically killed in a plane crash on New Year's Eve in 1972 while delivering supplies to earthquake victims in Nicaragua. His No. 21 was retired by the Pirates on April 6, 1973, and is one of just three No. 21 jerseys to be retired, along with Spahn and Lemon.
Roberto Clemente was just 38 years old at the time of his death.
All stats courtesy of Baseball Reference.