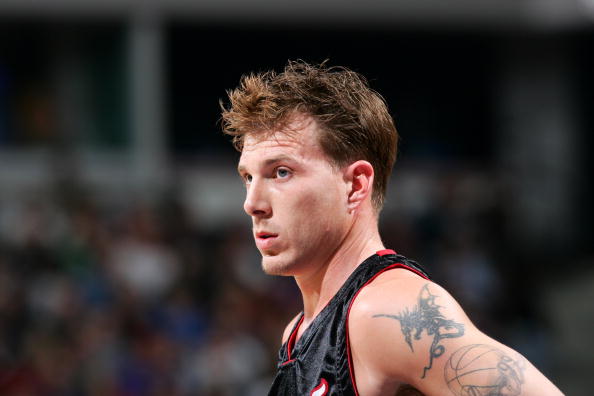 What Happened to NBA Guard Jason Williams?
Jason Williams made many impressive plays throughout his NBA career and wowed a lot of NBA players with his passing abilities.
For those who know Jason Williams, you know how he got down on the court. Williams had a lot of swag to his game, and he wowed the crowd with his playmaking abilities. No matter what team he played for, you could expect Williams to put on a show.
Teammates loved playing for Williams because he knew how to find the open man, and as a defender, you did not know where he would pass the ball to. Throughout his career, he made many flashy passes that people did not understand how he did it. His style of play got him the nickname "White Chocolate."
Jason Williams' career
Williams was the seventh overall pick in the 1998 NBA draft by the Sacramento Kings. He immediately became an integral part of a playoff-contending team. In his rookie season with the Kings, Williams played and started in 50 games and averaged 12.8 points per game and 6.0 assists per game.
The way Williams could find an open man on the court and get the ball to him was a sight to see. And he did it all with ease too. It's like he did not put any effort into it; everything just came together naturally for him. Williams made a spot on the NBA All-Rookie First Team during the 1998-99 season.
After three seasons with the Kings, Williams was traded to the Memphis Grizzlies and played with them for four seasons. In his first season with the Grizzlies, the point guard averaged 14.8 points, which was the highest in his career. He continued to put on a show during games, showing his flashy passing skills and ball-handling abilities. Playing four seasons with the Grizzlies, Williams helped lead the team to two playoff appearances. 
His next stop was with the Miami Heat, and in his first season there, he was a part of the 2006 NBA championship team. His first and only championship, and it was a huge accomplishment. After leaving the Heat, he played with the Orlando Magic and finished his career with the Grizzlies. He went on to make the playoffs eight times in his career and continued to be a high-level passer.
Where did the nickname "White Chocolate" come from?
During his rookie year with the Kings, a lady from the PR department gave Williams that nickname because of his style of play. He embraced that nickname and continued to go out and play his game. "It didn't bother me at all," Williams said on the nickname. "I look at the game, once you go in between the lines, all the white, black – that's all out the door. If you can hoop, you can hoop."
A lot of NBA players know Williams as "White Chocolate" and witnessed how he brought his style of play during his career in the league. There won't be a player like "White Chocolate" again.
Why didn't Williams make an all-star team?
Though Williams made some flashy plays during his NBA career, it wasn't good enough for him to make an all-star team. It would have been nice to see Williams compete in an all-star game and see what kind of moves he would put on.
There were times where it looked like Williams did play in all-star games with the plays he made and the moves he put on. Overall it was entertaining to watch him play during his career, and he made a name for himself.