What Is Offsides in Soccer and Other World Cup Questions Answered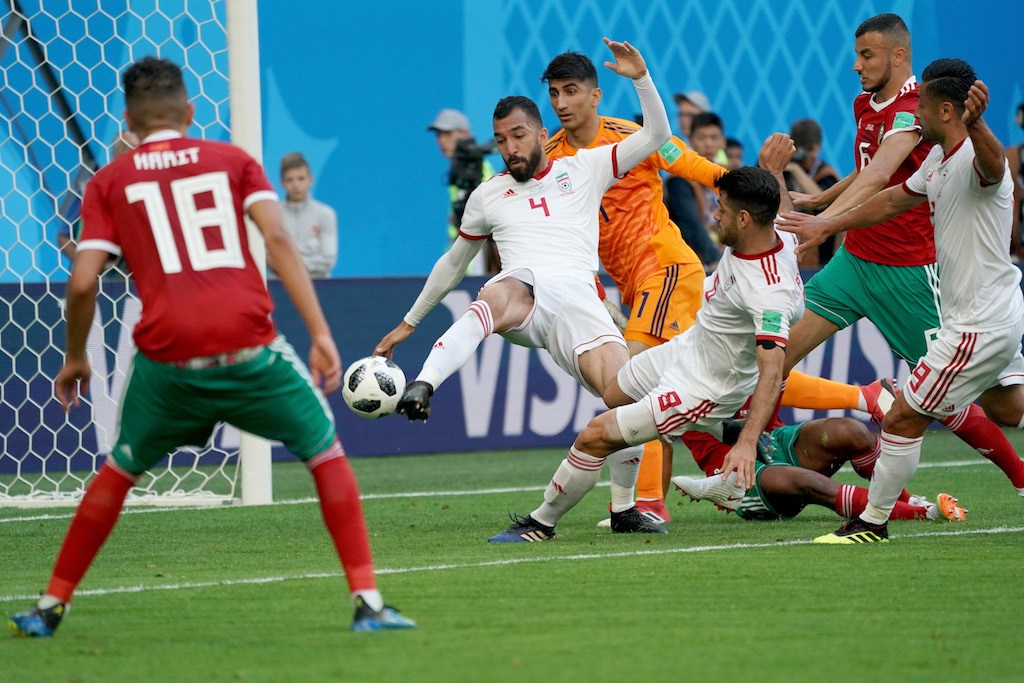 The World Cup can be a little confusing to some of us, and there are a lot of things we all want to know. We took the time to find out what people wanted to know most about The World Cup. Here are the top 10 questions people have about the World Cup.
10. How to be a better defender?
Practice makes perfect. The only way you can get better at anything is to keep doing it repeatedly. Eventually, you will master your technical skills, you will be able to guard both sides of your opponent, and you'll be able to capitalize on mistakes. That's what every great defender is able to do. You are just gonna have to put some time in.
9. How much do club soccer coaches make?
Thinking about a career change? Well, it seems a lot of people are interested in this subject. But don't get too excited about the pay. On average, according to Glass Door, a soccer coach will get paid about $40,000 per year. The highest paid soccer coach in the world is Pep Guardiola, Bayern Munich. His salary is $24 million a year.
8. How do you become a professional soccer coach?
This is a really complicated process that has a lot to do with education, finesse, and skill. You will want to gain experience by working for any club that will hire you. After that, you will want to get any certification you can that has to do with coaching. Then you need to aggressively move up the ranks. Maybe with a little luck and all the right contacts, you could become a manager. But don't bank your career on it.
7. How many players on a soccer team?
The only limit on the number of players soccer team is in regards to the field. A team may only have a maximum of 11 players on the pitch. Conversely, they have to have a minimum of seven players on the field. If they aren't able to fill that position(s), they could be eligible for a forfeit.
6. Are there offsides on a goal kick?
If a player gets passed the ball from a throw-in, corner kick, or a goal kick, there is not a penalty for offsides. however, if a player is passed the ball from a free kick, then a penalty would occur.
5. How much do referees make in soccer?
This depends entirely on what level you're referring for. For example referees for the World Cup are paid roughly $50,000 for the entire event. Those referees could officiate just one game to boot.
European referees can be paid as much as $70-$80,000 per year. Major League Soccer referees make anywhere from $200-$875 per match depending on their experience and level.
4. What is a striker in soccer?
A striker is more or less a Forward. That is the lead position on the field that is most responsible for scoring. When a team brings out their striker, they are bringing out their biggest scoring threat.
3. How to become a soccer referee?
It really depends on what kind of referee you want to become. Soccer has about 16 grades of referees, where Grade 1 referees officiate FIFA events like the World Cup. To become one, you need to get educated in all of the grades you can. The U.S. Soccer website has a bunch of resources on how to accomplish that goal. From the looks of it, it could be pretty lucrative.
2. Who is the best goalkeeper in Soccer?
When it comes to the best, that honor can be hotly debated. One of the nice things about soccer is that there is a definitive winner of that honor from the International Federation of Football History and Statistics. For 2018, the best goalkeeper is Gianluigi Buffon who plays for the Italian club, Juventus.
If you are talking about the best goalie in history, that honor goes to Lev Yashin of the Soviet Union.
1. What is 'offsides' in soccer?
Offsides is a very complicated rule in soccer, and a lot of people call foul when it is drawn against their team. If a player is ahead of the ball and all other opposing players besides the goalie on the opposing side of the field, that player is in an offsides position. The player can't be called for offsides until they or one of their teammates touches the ball.