What Is Load Management and How Does It Affect NBA Players?
Being an NBA player can take a significant toll on the body. Between practices and at least 82 games each season, the body is bound to start breaking down. While the need for rest can seem rather self-explanatory, it can also be more complicated and even controversial than getting more sleep. Let's consider the concept of load management and how it affects NBA players, fans, and the league itself. 
Load management is a big debate in the NBA right now
According to Stack, "Load management is defined as the deliberate temporary reduction of external physiological stressors intended to facilitate global improvements in athlete wellness and performance while preserving musculoskeletal and metabolic health."
An NBA season can exhaust any player. Higher-level basketball is a very demanding sport. The cumulative wear and tear on the muscles lead to wear and tear of the bones, joints, and ligaments. 
Take, for example, a 1995 study (National Library of Medicine) of what exactly happens in a typical NBA game. It found that about a quarter of the game is spent running at maximal speed, power, and strength. The typical player runs about 2.5 miles per game with most of that mileage at high intensity. The average heart rate was over 85% of HR Max for 75% of the game. 
Kobe Bryant was a player who could have benefitted from load management but he was a harsh critic of the practice. He told The Athletic, "The only time I took a game off is when I couldn't walk … if you can walk and perform, get there and perform." Sadly it was a torn Achilles tendon that took him out of his 2013 season. 
LeBron James, on the other hand, is an extremely talented player who does not shy away from using load management. And it was Kawhi Leonard who popularized the concept of load management when he played for the Raptors. 
The benefits of load management
According to SB Nation, it is important to remember load management is more than just limiting the number of minutes a player can play in a game. It also determines everything else surrounding that game. This can include how often they work out, practice, and travel.
This is to keep the players at their best and to protect their bodies for when they are needed to perform at their highest level. Load management is strategically telling a player to stay home for one game so he can play better at another game. 
There are several sides to the load management debate, however. Fans are getting angry because they pay good money to see certain players perform and are sometimes left disappointed. Periodically, the players who are sitting out are healthy enough to play. Fans can see them in their street clothes. 
TV networks are also not happy with load management when a player sits out a nationally televised game. Many fans will choose to not watch a game if they know certain players are sitting out. Less viewership will affect the networks' bottom line and that eventually affects the players' bottom line. 
Load management can be calculated by starting with the workload. This starts with the rating of perceived exertion (RPE), a tool to measure the intensity of physical activity. RPE is a scale from 1-10, with 10 being the maximum level of exertion. Take your average RPE and multiply it by the number of minutes in a drill or exercise. Coaches can use this information to track the level of work for each player and load manage as needed. 
Load management can be different for basketball players
Load management is a bigger problem for the NBA and some professional players in other sports have a few things to say. 
NFL player Micah Parsons tweeted, "I don't miss games simply because you never know when your last game will be! Life so unpredictable! If can breathe you'll see number 11 with star on his helmet every Sunday! You only get 1 shot at this opportunity and someone is always coming to replace you!"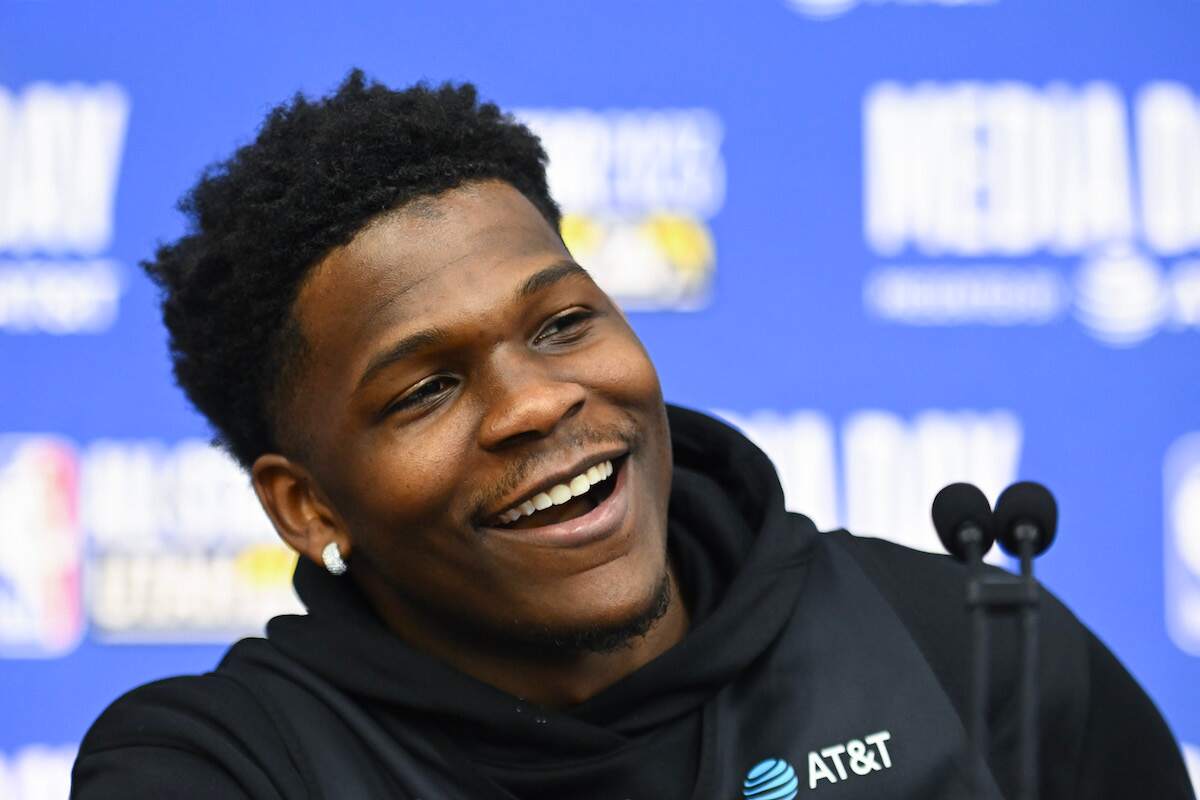 Parsons was reacting when Anthony Edwards said, "All the guys sitting, resting … Just play, man … They people might have enough money to come to one game and that might be the game they come to and you're sitting out." 
But, to add to the complexity of load management, NFL players compete in few games per season than NBA players. This makes their load management look much different. Whether or not to load manage may not be as simple as some believe.