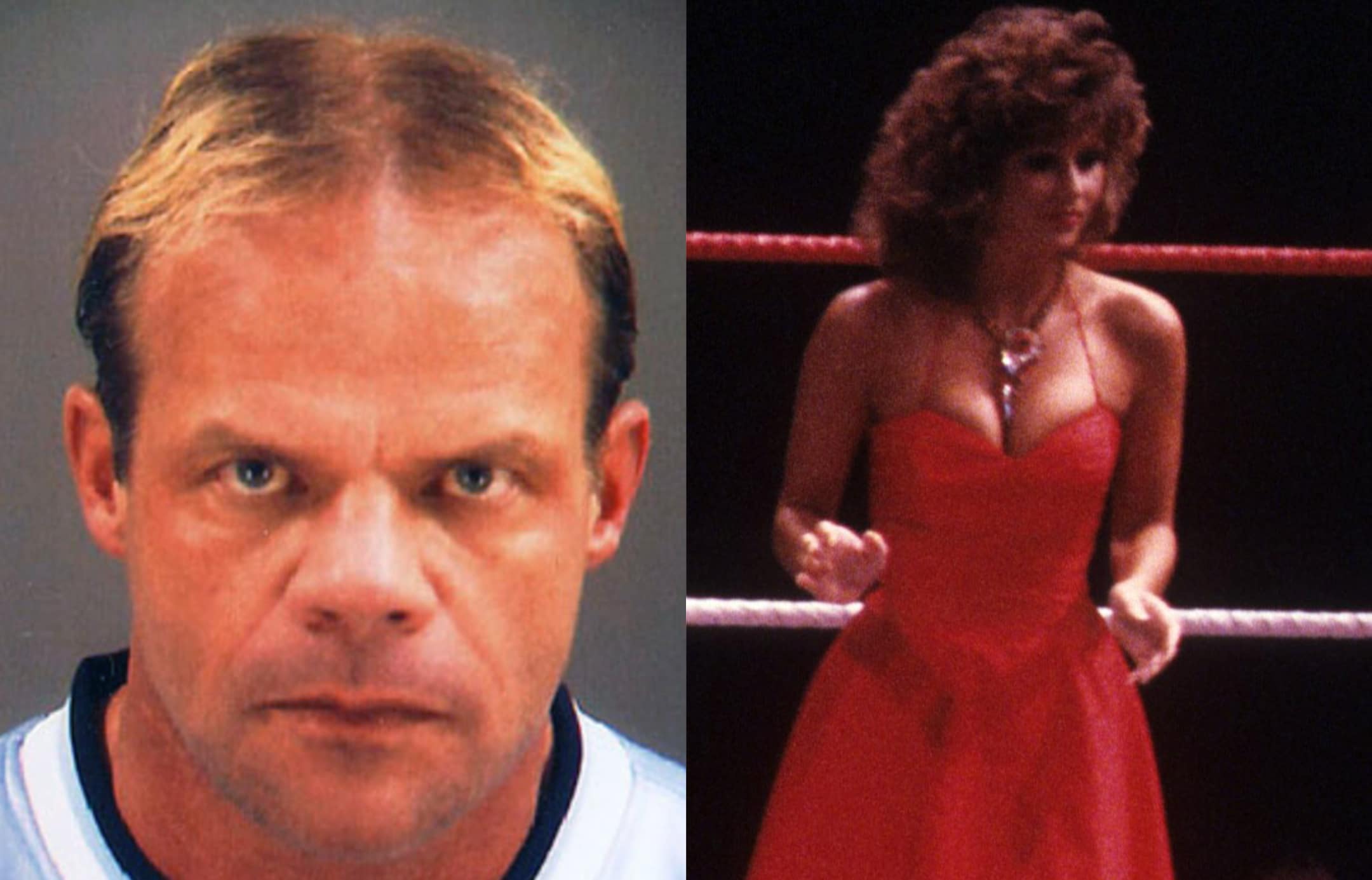 What Was Lex Luger Charged With Following Miss Elizabeth's Tragic Death?
A look at why Lex Luger wasn't charged in the death of Miss Elizabeth, who died in 2003.
Lex Luger and Miss Elizabeth are easily two of the biggest names in professional wrestling not currently in the WWE Hall of Fame. But the two are linked for a much more tragic reason than that.
While Miss Elizabeth (born Elizabeth Hulette) will always be remembered more for being the valet and real-life wife of "Macho Man" Randy Savage, she was also the manager and real-life girlfriend of Lex Luger in the later years of her life, a life that ended far too soon as she was just 42 years old when she died at the home she and Luger shared in May 2003.
Lex Luger and Miss Elizabeth began dating in the late 1990s
Luger and Liz began dating in the late 1990s when both worked for WCW during the famed "Monday Night War" with WWE. Hulette left the company in 2000 when her contract expired, while Lex remained on the roster until Vince McMahon bought WCW in the spring of 2001.
While WWE signed many WCW stars, Luger wasn't one of them as McMahon had no interest in bringing "The Total Package" back. Luger had previously worked in WWE from 1993 to 1995.
With his wrestling career at somewhat of a crossroads, Luger put more time and energy into the gym he owned in Georgia, Main Event Fitness, where Hulette worked the front desk. Miss Elizabeth accompanied Luger on a World Wrestling All-Stars European tour in 2002, where he worked matches with longtime friend Sting but never appeared on a show despite being advertised.
Lex was charged with domestic battery in April 2003
On April 19, 2003, Luger was charged with a misdemeanor count of battery after authorities responded to a domestic dispute call to the townhouse shared by him and Hulette in Marietta, Georgia. Cobb County police found Elizabeth with a cut lip, a head bump, and two bruised eyes when they arrived, injuries Luger maintained occurred when she got tangled in the leashes of their two dogs while walking them a week earlier.
Nevertheless, he was charged, booked, and released on bond. Luger admits he and Liz argued that night but said he wasn't sure what prompted his neighbor to call the cops. He says she was crying because of the argument but no "physical thing" occurred.
Just two days later, Luger was arrested for DUI after rear-ending another vehicle. The police report stated Lex, who was driving on a suspended license, had bloodshot eyes and was slurring his speech.
Luger was charged with 13 felony counts of drug possession following the tragic death of Miss Elizabeth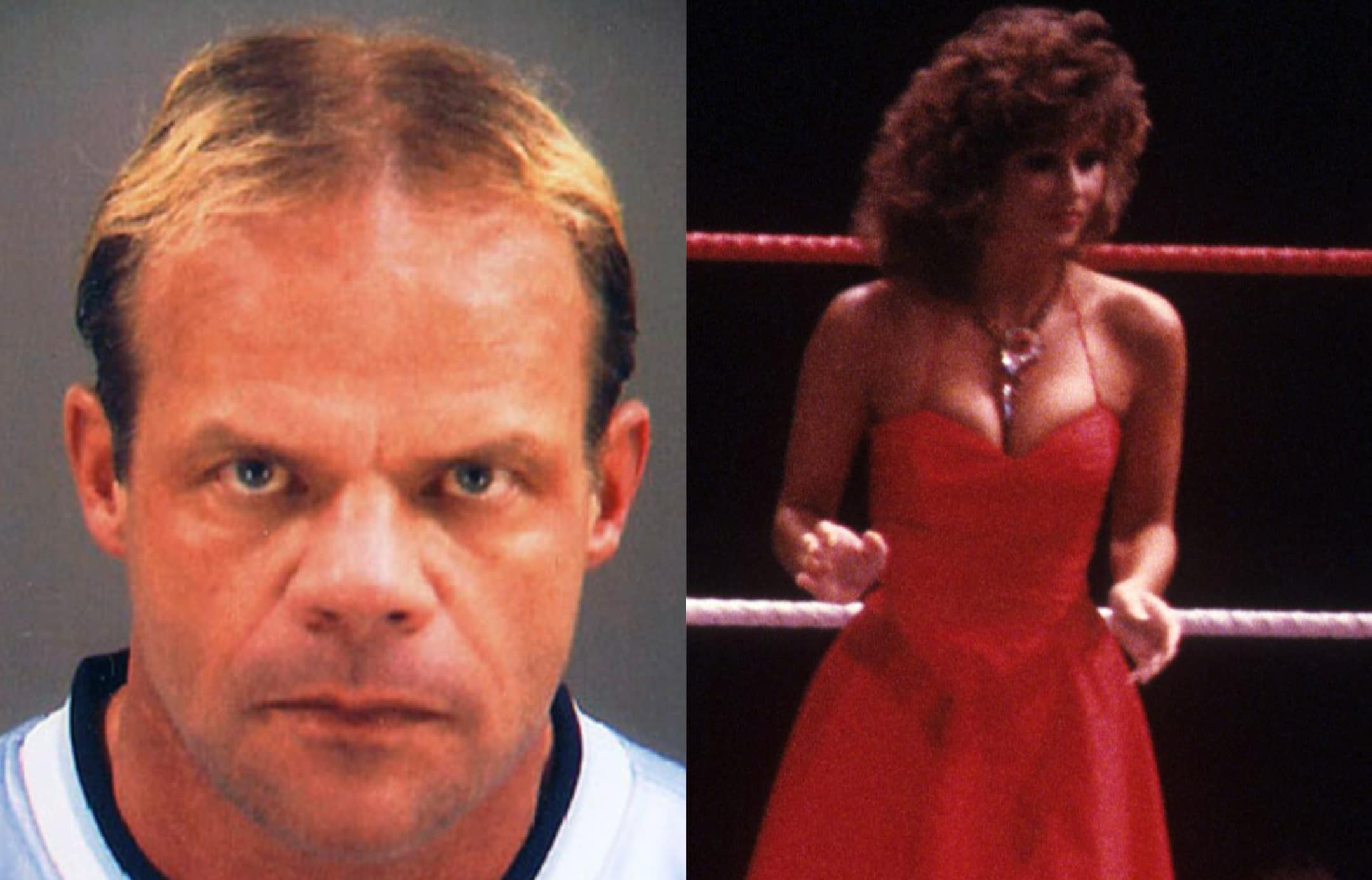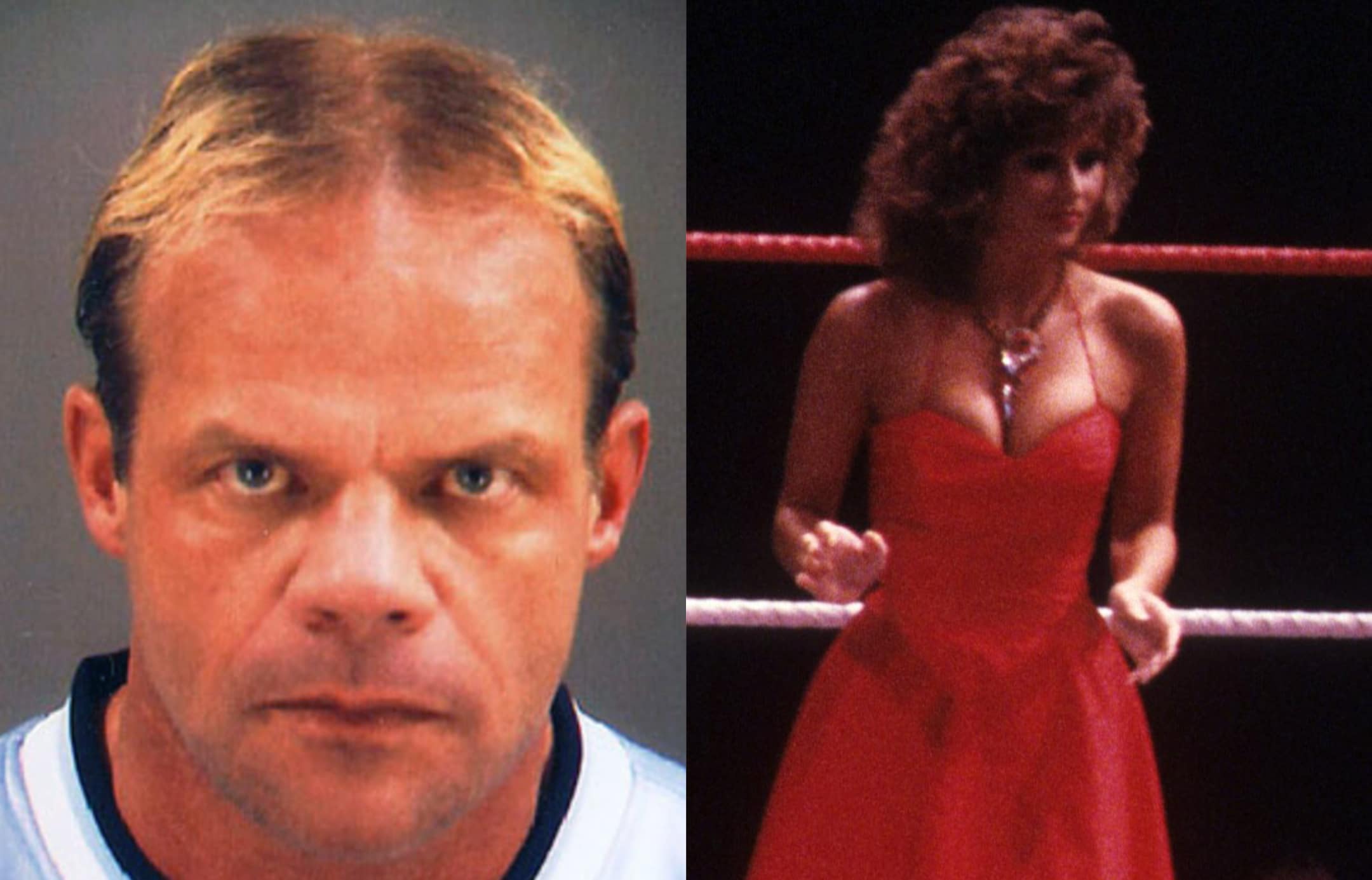 Just a short time later, on May 1, 2003, the story took an even more tragic turn as Miss Elizabeth died at the young age of 42 due to "acute toxicity" brought on by a mixture of alcohol and painkillers. Here's how Luger described the events of that night:
"I had spent the day with my son, and later spent the night watching movies with Elizabeth, popping some pills, drinking some vodka…

"Right before I called 911, she was standing next to the microwave, and I was heating us some Boston Market meatloaf and mashed potatoes, one of our favorites. She had gotten up to the microwave to help out, and I told her, 'I got this, Liz. Sit down; I got this.'"

Lex Luger
But when Luger brought the food over to the couch, he found Hulette on the sofa and thought she'd simply fallen asleep. He attempted to wake her but to no avail. Lex says he then noticed her eyes were "completely dilated" and knew immediately "something was really bad."
After calling 911, Luger attempted CPR until paramedics arrived, at which point they took over, and he was escorted to the front yard. And it was there he was told Elizabeth didn't make it, which didn't occur until hours later.
While Luger wasn't charged in Hulette's death as it was ultimately ruled an accident, he was charged with 13 felony counts of possession of a controlled substance and a misdemeanor count of distribution of a dangerous substance as several narcotics were found in the home.
He pleaded guilty, was sentenced to five years probation, and paid a $1,000 fine. He was later sentenced to four months in jail for violating that probation. The battery charges were dropped following Miss Elizabeth's death.
In the years since, Lex admits he had more "dark times" with drugs and alcohol but finally got clean and has genuinely shown remorse for what happened back then. In 2011, he was hired by WWE to help with the company's Wellness Policy. Luger said he took the position to help a new generation of pro wrestlers avoid going down the same path he and many in his profession did.
Like Sportscasting on Facebook. Follow us on Twitter @sportscasting19 and subscribe to our YouTube channel.