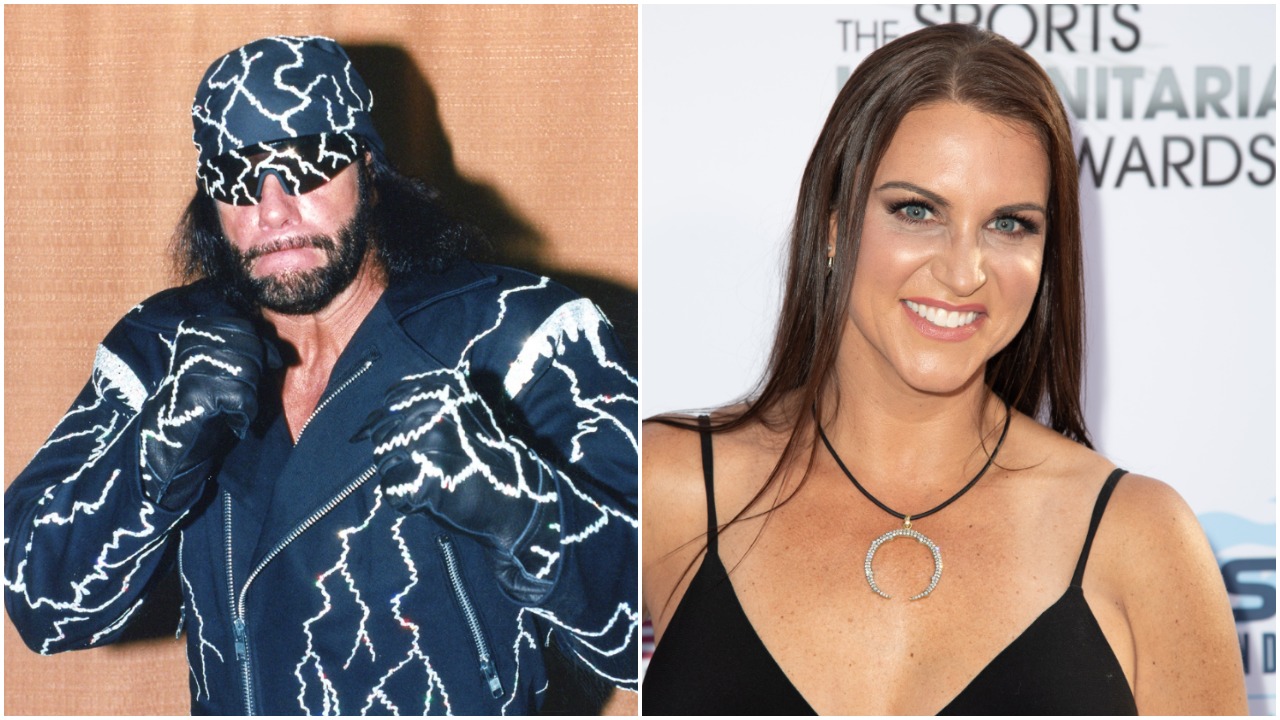 The Crazy Rumor That 'Macho Man' Randy Savage Hooked Up With a Teenage Stephanie McMahon
A look at the long-running rumor that WWE Hall of Famer 'Macho Man' Randy Savage had a relationship with a teenage Stephanie McMahon.
Professional wrestling rumors are always entertaining, aren't they? Every single day, millions of wrestling fans flock to the internet to check out the dirt sheets for the latest gossip in WWE or AEW or Ring of Honor or Impact Wrestling. Who's turning face or heel? Who's making a surprise appearance here or there? Did Vince McMahon yell at anyone today? It's an endless array of information, some of it true and most of it false. One of the longest-running rumors, one that marks can't seem to let go of, is the one involving "Macho Man" Randy Savage having an inappropriate relationship with a teenage Stephanie McMahon more than 25 years ago. Maybe you've heard this one and maybe you haven't. So let's dig in and find out exactly where this craziness got started.
'Macho Man' Randy Savage didn't appreciate being called a 'dinosaur' by Stephanie McMahon's husband, Triple H
After a very successful decade in WWE, "Macho Man" Randy Savage left the company in 1994 as he was unhappy with being used more as a color commentator than an in-ring performer. He had a career resurgence in WCW but did not rejoin WWE when Vince McMahon famously bought his biggest competition in 2001. Nevertheless, he seemed to still have a good relationship with the company as he praised WWE and McMahon in multiple interviews in the early 2000s. Savage even gave an interview to WWE Magazine in 2003 following the passing of his real-life ex-wife, Miss Elizabeth, who served as his valet/manager for years.
But things changed a bit in 2004 when Triple H, who had married Stephanie McMahon the year before, said in a magazine interview of his own that Hulk Hogan and "Macho Man" Randy Savage were "dinosaurs", which clearly didn't sit well with Savage. He posted a video of himself in a gym bashing Triple H for his comments and followed it up by saying multiple times that he would steal Stephanie McMahon from him and take her for "a ride around the block." It was around this time that the rumor seemed to get started.
The rumor started in 2004
On September 15, 2004, the Death Valley Driver message board encouraged its members to post the "weirdest/most shocking wrestling dirt that you can think of that at least 47% of people reading this post might never have come across." A user using the alias of G. Gordon Liddy (obviously not the man involved in the Watergate scandal) posted the following:
"Macho had his way with Stephanie (she was about 14 then) back in 94/95 and that Vince found out and that was the true ending for Macho Man in WWF. Makes sense as the gent never was asked back or has been really showcased in those nostalgia video packages they do from time to time."
For the record, Stephanie McMahon was not 14 at that time as she turned 18 on September 24, 1994.
As it happens with the internet, the rumor spread very quickly and the urban legend just continued to grow as layers have been added to the rumor over the last 16 years. Some have been more on the mild side while others have taken things to the extreme, such as Linda McMahon hiding an abortion from Vince to cover up the relationship. This rumor was a big part of the conspiracy theory on why Vince McMahon refused to induct "Macho Man" Randy Savage into the WWE Hall of Fame until after his death in 2011. Savage was inducted in 2015.
Randy Savage never spoke publicly about the alleged relationship with Stephanie McMahon before his passing and Stephanie has never commented on it either (and likely never will).
Randy Savage's ex-girlfriend says he told her what really happened with Stephanie McMahon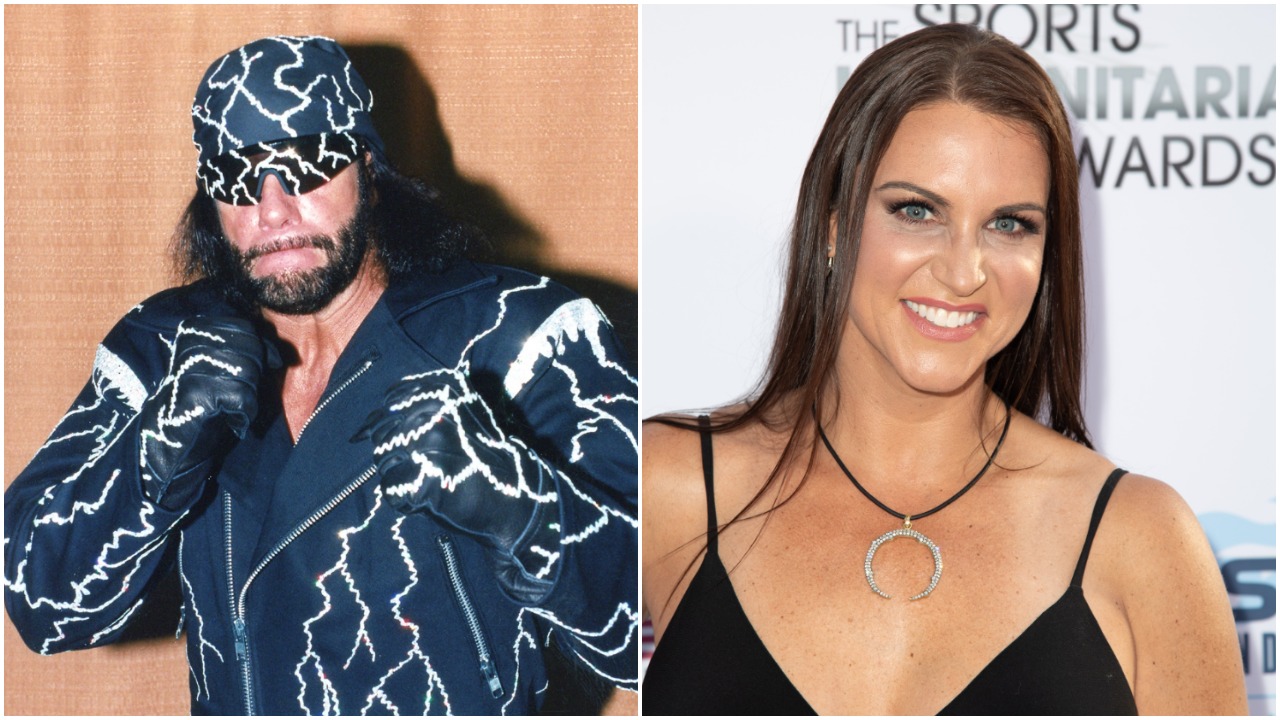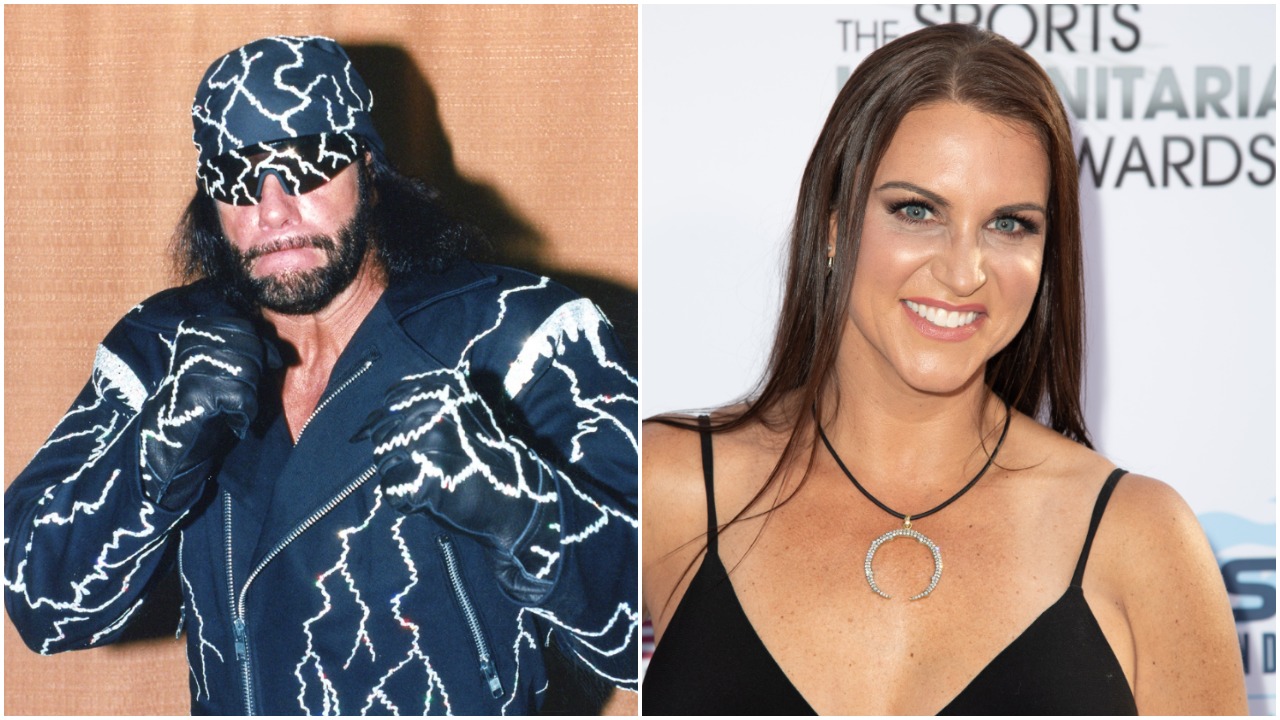 In May 2020, Stephanie Bellars, the ex-girlfriend of Randy Savage who also served as his valet in his later days in WCW as Gorgeous George, appeared on The Hannibal TV YouTube channel and said that the "Macho Man" told her everything that happened with Stephanie McMahon. When specifically asked if she was told, this was Bellars' response:
"Oh, he told me. He told me one day when we were on Ecstacy on the beach. I think he didn't mean to tell me that and then the next morning he goes, 'Did I tell you anything last night on the beach?' I'm like, 'You sure did.' He knew exactly what he said and he was like 'sh*t' because it was kind of like the truth drug. Once he got on that he just started telling me everything. It is what it is. She knows [and] he knows what it all was."

Stephanie Bellars on Randy Savage and Stephanie McMahon
Yeah, that's not vague at all. Naturally, wrestling fans went crazy with this "revelation" and many saw this as proof that the long-running rumor was true, which is absolutely absurd. Bellars gave no details at all in that statement and didn't confirm a thing. She's not Randy Savage and she's not Stephanie McMahon, which is why this will remain an urban legend until Stephanie herself ever confirms it, which is highly unlikely as the likelihood of this ever even happening is right up there with the likelihood of Gorgeous George headlining WrestleMania next year.