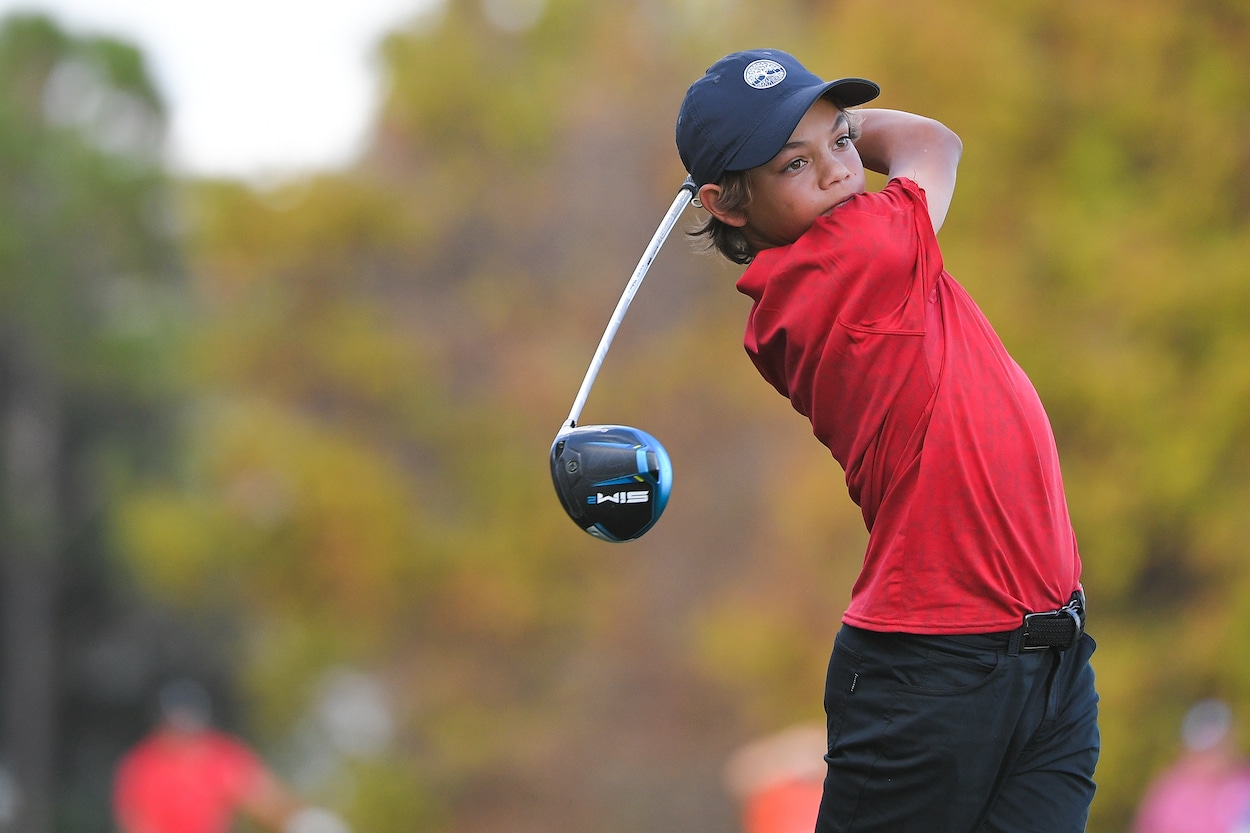 When Will Charlie Woods Be Eligible to Play on the PGA Tour?
Charlie Woods could be playing on the PGA Tour soon.
The PGA Tour is off this week, so all the talk in the golf world has been about Tiger and Charlie Woods. Rightfully so, too, because the famous pair is getting set to tee it up at this weekend's PNC Championship for the third year in a row.
Golf fans love to watch the father-son duo compete on the course, but they're only able to do so once a year. In the other 11 months, Charlie is competing in junior tournaments and working to improve his game so he can take the next step in amateur golf. But when can he take that step?
So, when will Charlie Woods be eligible to play on the PGA Tour, and will he follow in his father's footsteps?
Charlie Woods has become an impressive junior golfer
Charlie Woods has been competing in junior events for only two years, but he's already shown some real promise as a young player. The 13-year-old won a nine-hole event two years ago with a score of 3 under par, and he recently shot a career-best 4-under 68 at Notah Begay's national junior event in Florida. And who was on the bag for that round? None other than his dad, Tiger.
At last year's PNC Championship, Charlie showed the world how much he's improved by carrying Team Woods to a 15-under 57 in the final round. He was striping drives down the middle, throwing darts with his irons, and walking in putts with confidence, all without even cracking a smile. Charlie already has the same competitive fire that made Tiger so unbeatable during his prime, and he has a future in professional golf if he decides to chase it.
When will Charlie Woods be eligible for the PGA Tour?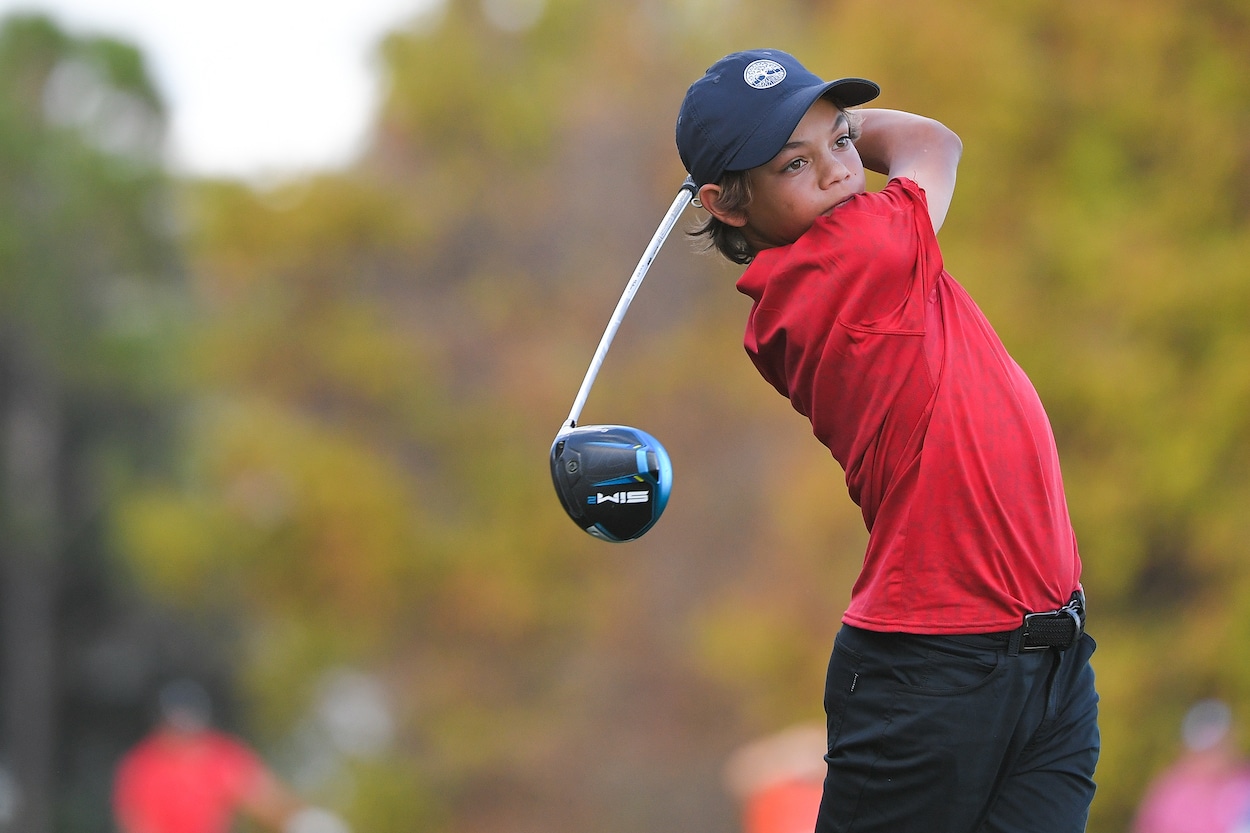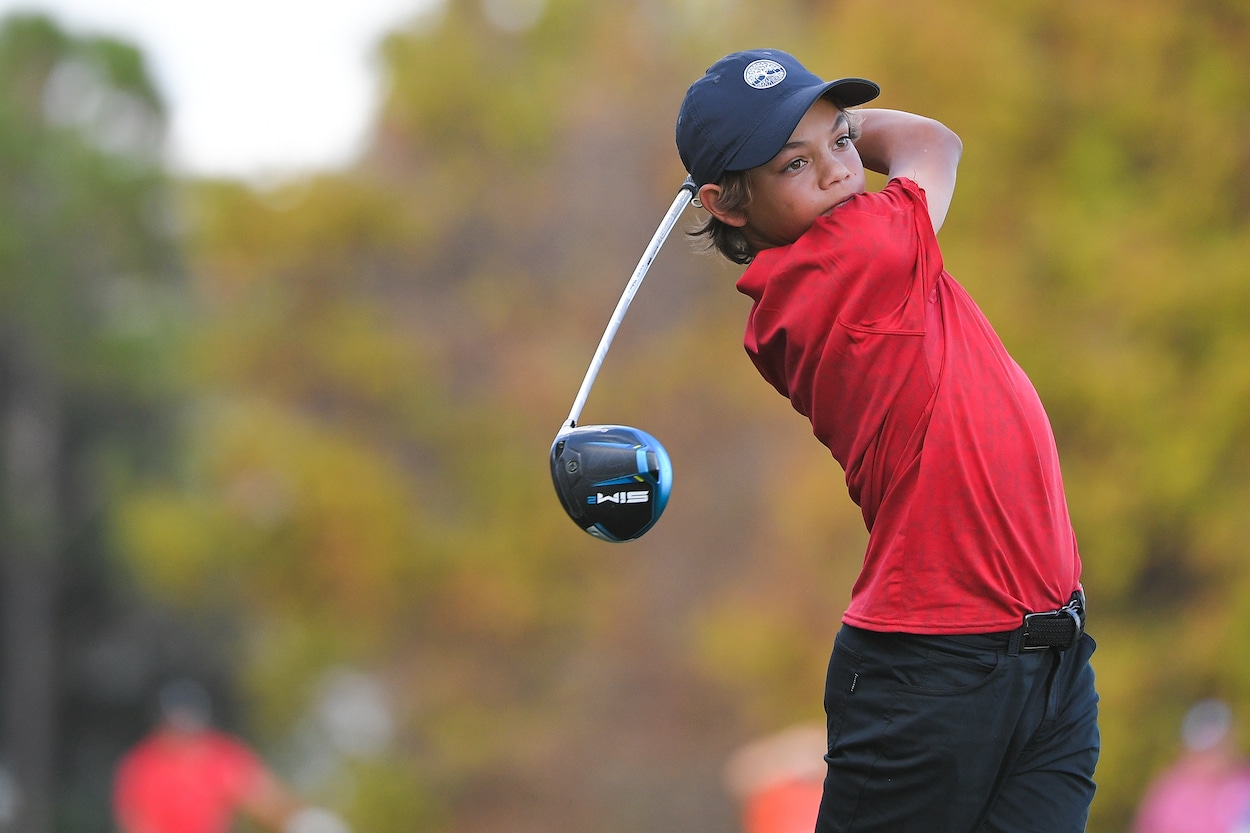 There's a simple answer to this one. The minimum age to join the PGA Tour as a full-time member is 18 years old, which is a rule that has been in place since 2001. In Charlie's case, he won't be eligible to join the PGA Tour full-time until he turns 18 in February 2027.
That doesn't mean he can't tee it up at a PGA Tour event before then, though. We've seen players such as Jordan Spieth, Justin Thomas, and even Tiger play professional events as amateurs, so there's no reason why Charlie couldn't do the same through a sponsor's exemption.
Even though Charlie might have opportunities to play in PGA Tour events at or before the age of 18, we most likely won't see him become a full-time member until at least 2029. And that's only if he plays well enough to make it that far.