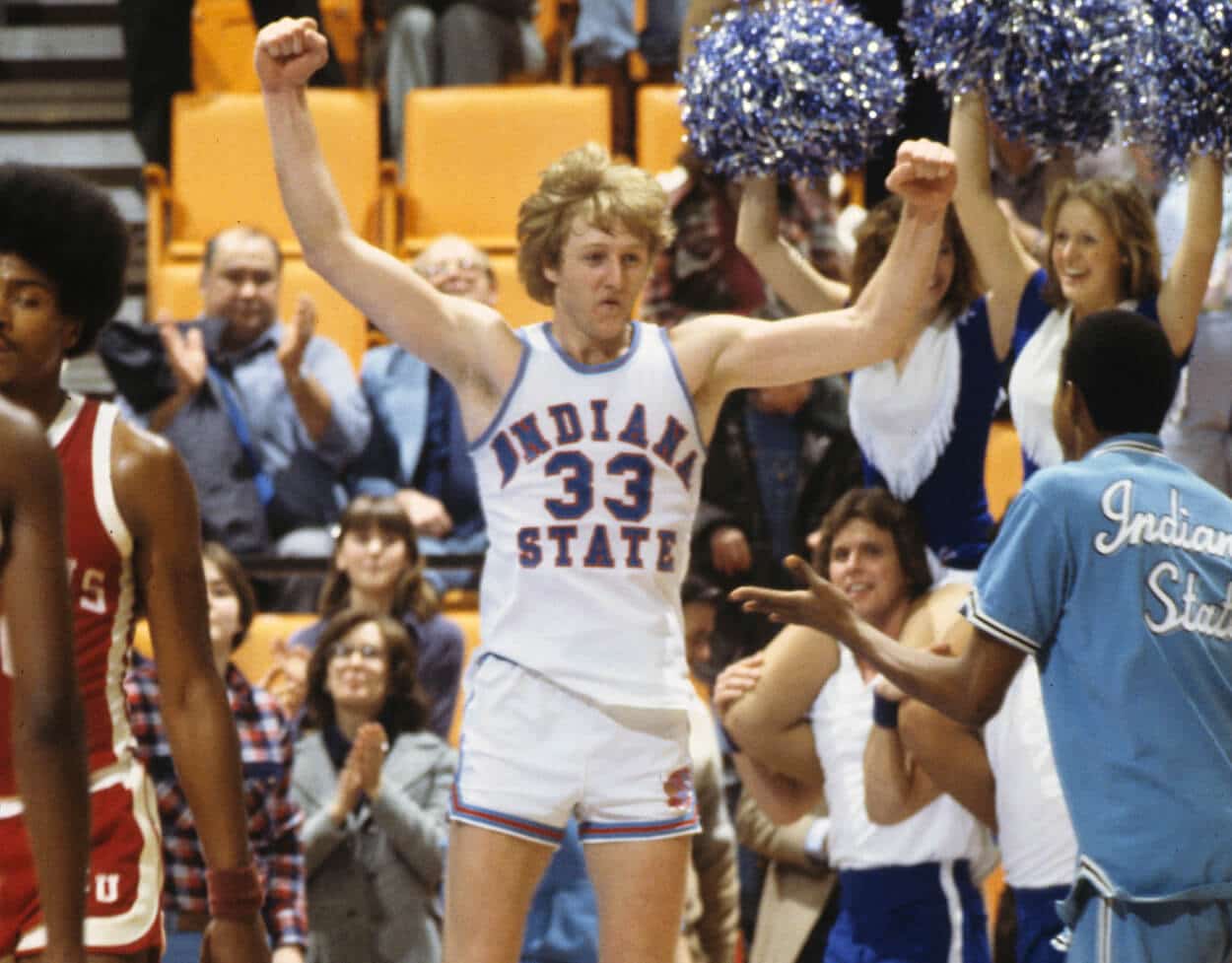 When Larry Bird Was a Senior at Indiana State, Red Auerbach Made Him an Insulting, Yet Tempting, Offer
Larry Bird said Red Auerbach made him an offer while he was in college that was both tempting and insulting.
The Boston Celtics drafted Larry Bird when he was a junior at Indiana State University. Bird elected to play his senior year for the Sycamores and led them to a berth in the 1979 NCAA title game. During that senior season, Celtics legendary GM and coach Red Auerbach made Bird an offer. It was an offer that both tempted and insulted the basketball star.
Larry Bird was worth the wait for the Boston Celtics
Auerbach selected Larry Bird with the sixth overall pick in the 1978 NBA Draft. Bird elected to play out his senior year, and the Celtics held his rights until the 1979 draft. Negotiations between Auerbach and Bird's agent, Bob Woolf, were heated and remained that way until the last minute.
"I hope you don't believe those numbers I've been seeing in the papers," Auerbach told Woolf in their first meeting, according to Sports Illustrated.
"Of course not, Red," Woolf replied. "I'm thinking a lot higher."
Talks became intense and came right down to the wire. Woolf and the Celtics finally came to an agreement that made Bird the highest-paid rookie in league history.
Bird joined the Celtics for the 1979-80 season and had an immediate impact. He took a 29-win team and turned it into one that won 61 games, the most in the NBA. Bird claimed Rookie of the Year honors after putting up 21.3 points and 10.4 rebounds per game.
The following year, aided by a steal of a trade with the Golden State Warriors, Bird and the Celtics won the first of three championships in the decade. They beat the Houston Rockets in six games in the 1981 NBA Finals. Boston also added championships in 1984 and 1986.
Bird also won three straight MVPs from 1984 to 1986.
Bird said Auerbach made him an offer that was both tempting and insulting while at Indiana State
The Celtics had to wait things out with Bird. Before Bird squared off in the famous 1979 championship game against Magic Johnson and Michigan State, Auerbach made Bird an interesting offer.
"Here's one I bet nobody knows," Bird wrote in his book Drive: The Story of My Life. "I had a chance to become the first player ever to play in an NCAA championship game and an NBA game a week later.
"Red Auerbach came to see us play a game in Cincinnati. He brought Dave Cowens, who had become his player/coach, along with him. Red really wanted to sign me, and he made an interesting offer.
"He said, 'When you are out of the tournament, what would you think about finishing up the season with us?' We sat there and talked, and he said he would pay me as if I had been there all season.
"But he sort of upset me because he said, 'You should be done in a week or two, and then you can be playing in Boston.' I said, 'I plan on winning this whole thing.' He was talking as if we were going to lose, and it sort of aggravated me that Red was thinking that we were going to get beat.
"It actually did sound good to me, but I wanted to be at ISU for graduation. I thought it was a pretty neat idea at the time."