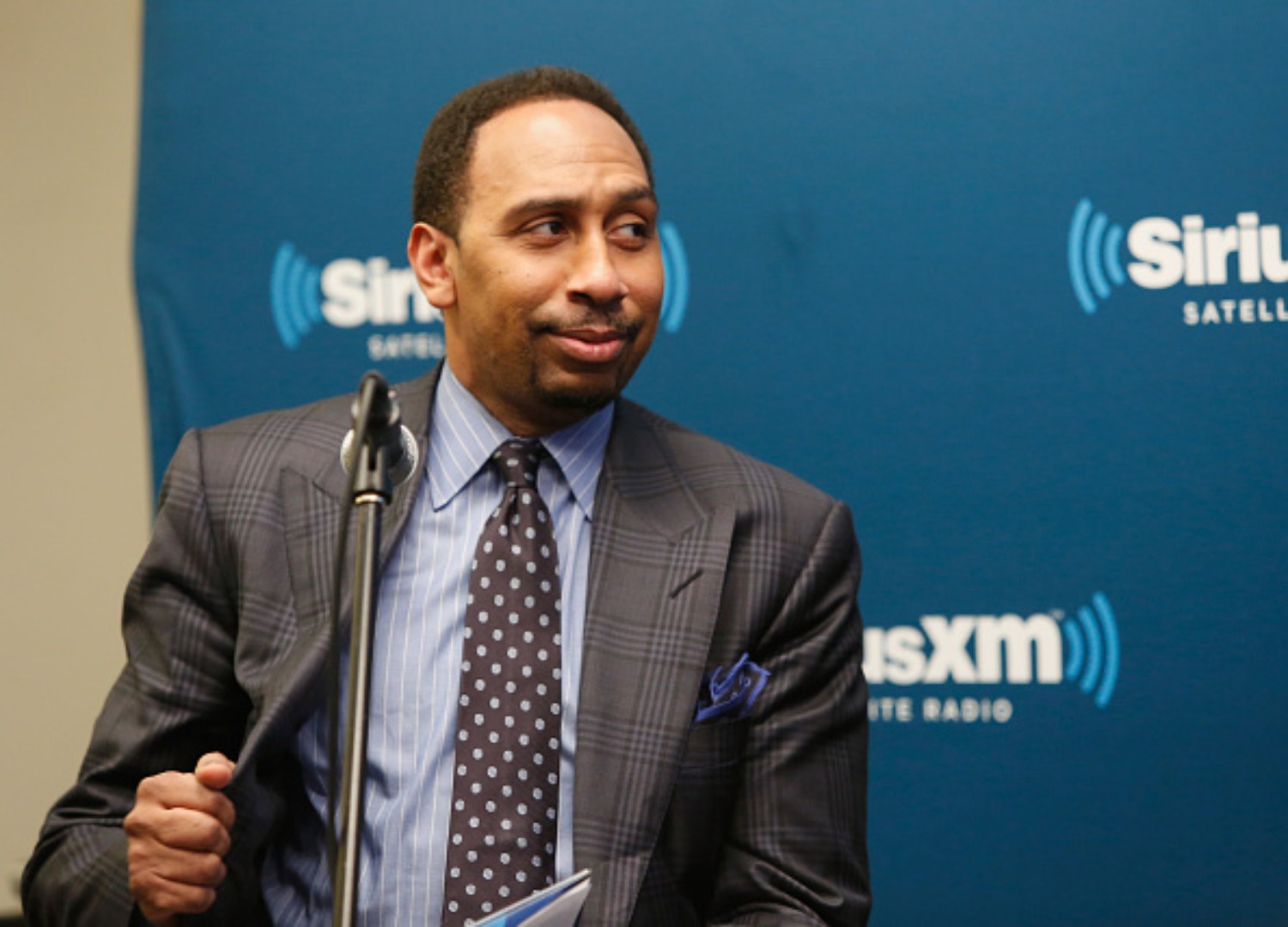 Where Did Stephen A. Smith Go to College?
Stephen A. Smith has become a notable person in the world of sports. The journey for Smith started during his college days.
Stephen A. Smith has been in sports media for many years. He's a notable person in the world of sports, and many people like and dislike him. Smith doesn't care what people think of him. He just focuses on getting his opinion across and having the facts to back it up. Whether it's the NBA or the NFL, he's going to get his point across.
Before Smith got into the spotlight, he worked his way through school to become the man he is today.
Stephen A. Smith starting his career in print media
Smith started his career with the Winston-Salem Journal, the Greensboro News and Record, and the New York Daily News. Everyone takes a different path to get to where they are, and Smith had to work from the bottom up. In 1994, he started a position as a writer for the Philadelphia Inquirer. At the Philadelphia Inquirer, Smith started reporting for the Philadelphia 76ers as their NBA columnist. He also served as a general sports columnist and a general assignment reporter. 
Smith spent over a decade at the Philadelphia Inquirer and gained a lot of experience and knowledge during his time there. He took everything he learned during his time at the Philadelphia Inquirer and moved on to different opportunities in the sports world. In 2005, Smith tapped into the radio industry. He became the host of a weekday noon to 2 p.m. radio show on WEPN in New York City with his Brandon Tierney in April of 2005. 
Throughout his radio career, he was an on-air contributor for Fox Sports Radio. While Smith was doing radio, he also entered the television world. In 2005 he was hosting his own show on ESPN, titled "Quite Frankly with Stephen A. Smith." During the show, Smith primarily focused on basketball and had interviews with different NBA players. ESPN canceled the show in 2007. Smith appeared on other shows across the ESPN network, such as Pardon the Interruption and Jim Rome Is Burning. 
Stephen A. Smith joining First Take
Smith returned to ESPN in 2012 after he announced that he would be leaving the network in 2009. When he returned, he joined First Take and was a regular on the show with Skip Bayless. The two would have a debate format where they would discuss topics and issues surrounding sports. During his career, Smith has made many remarks that people may not agree with, and there have even been times where he apologized for some of the comments that he made.
Recently, Smith landed a big contract with ESPN that made him the highest-paid worker at ESPN. He reached a five-year contract that was worth $8 million a year. Smith worked his way to the top to land that contract, and it was well-deserving. Even though some people may not like Smith, he's good at what he does. You can watch Smith on First Take during the week alongside Max Kellerman and Molly Qerim.
Where did Stephen A. Smith attend college?
Smith is a native of New York, and he attended high school in Queens. After high school, Smith attended the Fashion Institute of Technology for one year. He then received a basketball scholarship to Winston-Salem State University, an HBCU in North Carolina.
Smith went on to receive his degree in mass communications in 1991. While Smith was on the basketball team, he still wrote for the school paper. Smith was dedicated to journalism, and he knew that he wanted to pursue a career in sports.