Where Does Ben Simmons Belong in the NBA?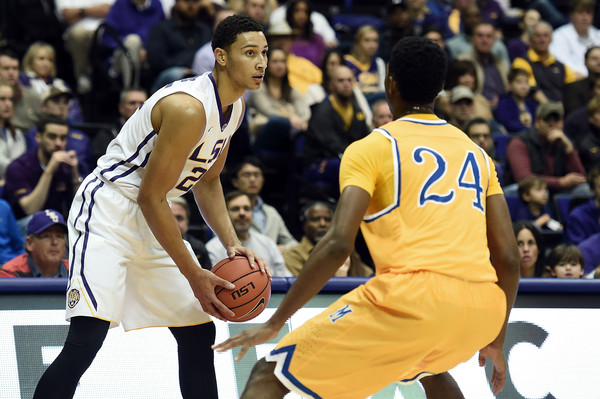 One year ago, LSU's basketball team received a huge boost when Ben Simmons signed his national letter of intent to play for the Tigers. Since then, the 6-foot-10 freshman has lived up to expectations, proving himself to be arguably the best player in college basketball right now. In 13 games, Simmons has averaged 20.5 points, 13 rebounds, and 5 assists. On December 2, the freshman dropped 43 points, 14 rebounds, and 7 assists to go along with 5 steals and 3 blocks in a victory over North Florida. Those are some serious stat lines for a freshman.
Among the many coaches and analysts who have praised the future superstar, Johnny Jones, the LSU coach, acknowledges that his time with Simmons is limited. In an interview with Yahoo Sports, Jones said, "We're embracing the time we have with him. He's like a Shaquille O'Neill. Guys like that don't come around that often." So, with that kind of comparison from his college coach, how will Simmons stack up in the NBA? We see him as a taller LeBron James.
Simmons has the size of a power forward, but can score, rebound, pass, and play defense in a way that puts him in an elite category of his own at the college level. His ability to thrive as an all-around player is highly valued in the NBA, and his knack for making other players better on the court is rare for his age. Despite inconsistency as a shooter (specifically his lack of confidence in shooting the three), Simmons is NBA-ready right now. Remember the knock on Kawhi Leonard coming out of the draft — that he was a three-and-D guy who couldn't shoot from deep? We all know how that turned out.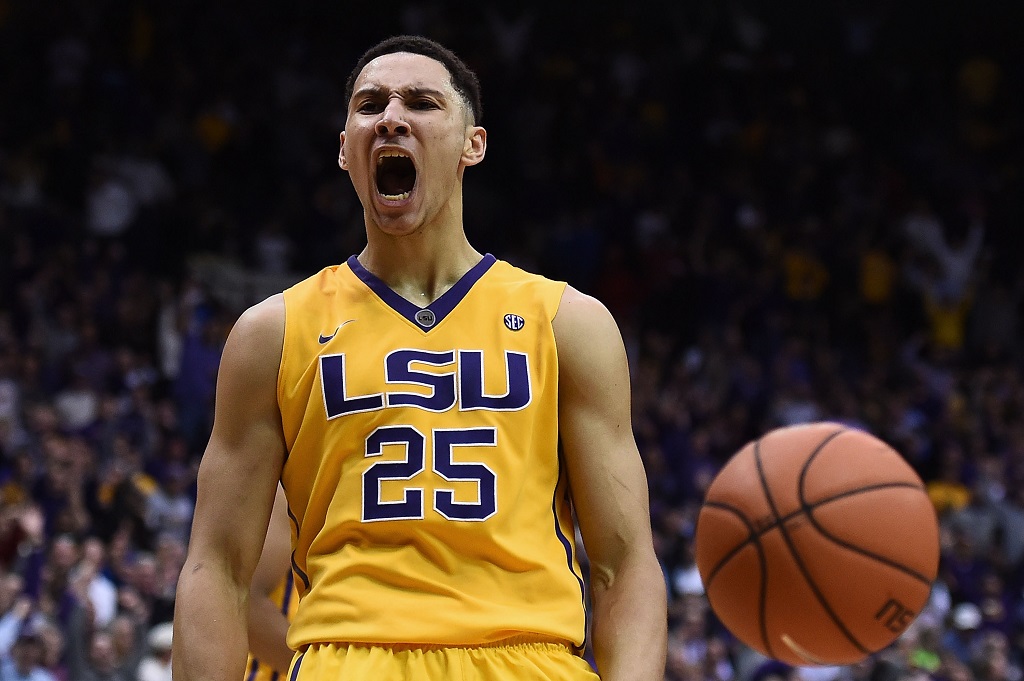 Based on his size and athleticism, Simmons is the best fit for a small forward position in the NBA. However, he could definitely play the power forward position, much like superstar Carmelo Anthony, who occasionally plays the position for the New York Knicks. Speaking of the Knicks, as a fan myself, wouldn't Simmons look great in blue and orange? Sure, New York doesn't have a first-round pick, but let's not let facts get in the way of dreams here.
Among other teams that could use Simmons' services and potentially land the big star, the New Orleans Pelicans would love to team him up with their superstar, Anthony Davis. Add Simmons to Justise Winslow and you'd a two-headed monster in Miami that would be great to watch. And, a front court of Jahlil Okafor and the tall Tiger would be entertaining as well.
Wherever he goes, Simmons will make an immediate impact. He is one of those special players you do not come across every day. Any team would be happy to have his services, but only one team will have that luxury. Barring something drastic, based on preliminary mock drafts, it looks like he will go first overall. He's a guy who can turn around a franchise. He's that good.
Statistics courtesy of Basketball-Reference.com.