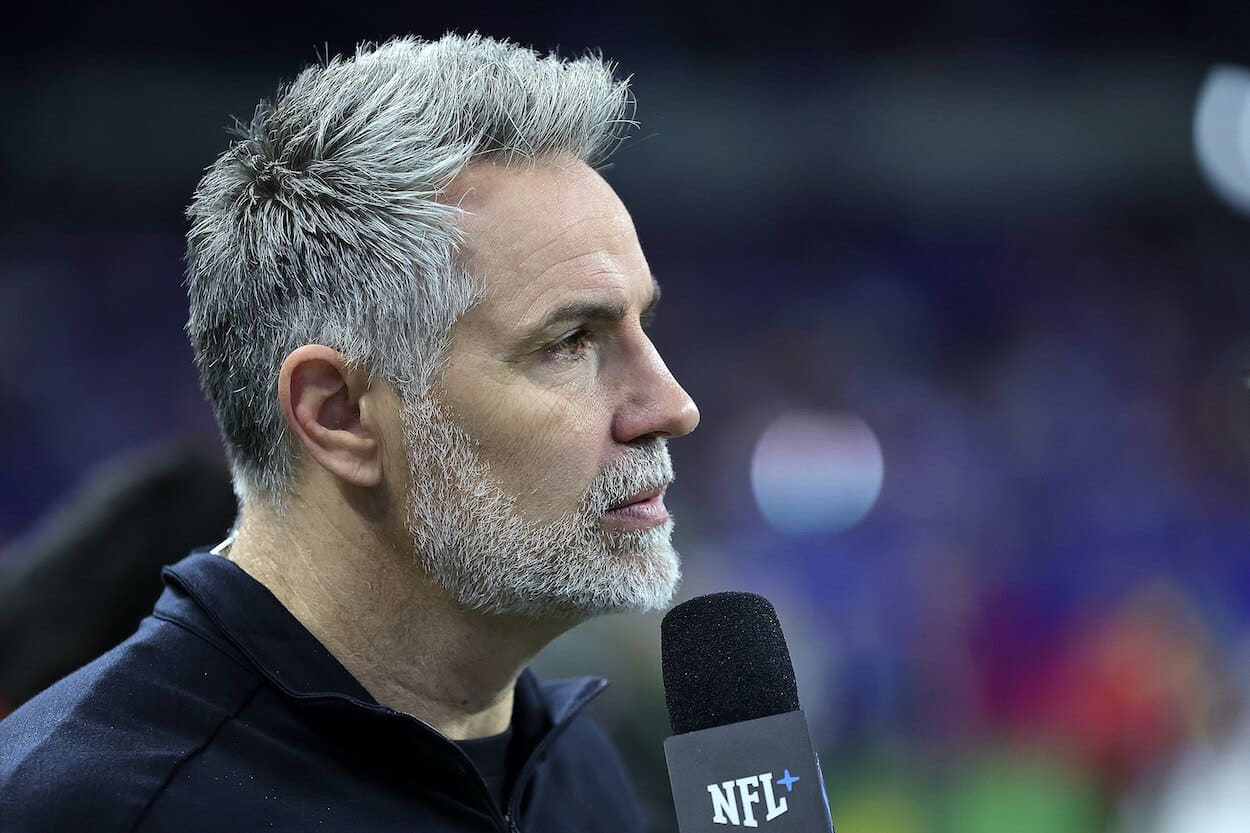 Where Is Kurt Warner Now?
From undrafted athlete to Super Bowl-winning quarterback, Kurt Warner's story is a testament to his hard work.
Kurt Warner owns one of the best stories in the history of the NFL. From undrafted athlete to Super Bowl-winning quarterback in just a few years, his story is a testament to his hard work and competitive drive. Out of the NFL for quite some time, however, Warner remains active in several roles.
Nowadays, he's teaching a new generation of young athletes to follow their dreams.
Kurt Warner's NFL journey
After four years at Northern Iowa University, Warner set his sights on the ultimate goal of playing in the NFL. However, after he went undrafted in the 1994 NFL Draft, the uphill battle grew even steeper. He briefly signed with the Green Bay Packers before getting released, so he picked up a job bagging groceries at a grocery store in Iowa. Eventually, Warner jumped to the Arena Football League to play three seasons with the Iowa Barnstormers before joining NFL Europe.
NFL Europe was a two-headed monster. In many ways, it gave the league a farm system in which players who weren't quite ready could impress scouts on a large stage. Furthermore, by expanding the brand overseas, the NFL hoped international audiences would fall in love with American football. As such, it was the perfect place for Warner to grow his brand.
Warner finally got his call-up as a member of the St. Louis Rams in 1998. Within two years, he hoisted the MVP trophy at the biggest game in American sports: the Super Bowl. Despite entering the NFL at 27, Warner enjoyed a brilliant 12-year career. A Super Bowl winner and Hall of Famer, he finished his career with 32,344 passing yards and 208 touchdown passes.
Now out of the league for over a decade, Warner is still involved in the sport's next generation of talent. 
Warner's life in retirement
Warner didn't need to do much when he retired from the NFL. According to Spotrac, Warner earned a hefty $62 million over the course of his football career. Despite having enough money to live comfortably for the rest of his life, Warner never took a break from promoting the game that made him rich and famous. 
Warner went straight from the field to the broadcast booth, starting as an analyst for NFL Network before assuming his role as one of the NFL's go-to radio broadcasters with Westwood One. Warner's insights have long been lauded by NFL fans who still prefer taking in sports the old-fashioned way.
When Warner isn't broadcasting for the NFL, he's still taking his job as a football ambassador seriously as a coach for an Arizona high school team.
What is Warner up to now?
Warner is still living large with a $30 million net worth, according to Celebrity Net Worth. When he isn't traveling around the country for his radio gig, he serves as the quarterbacks coach at Brophy Preparatory Academy. There, he coaches a team of young players to prepare for college and beyond. He also makes YouTube videos for QB Confidential breaking down NFL tape and teaching viewers more about the game.
Warner is a parent to five children and two stepchildren, and he has two grandchildren, as well.
Few people have the intriguing rags-to-riches story that Kurt Warner did in the NFL. Despite being more than a decade away from his playing days, however, he remains synonymous with football Cinderella stories as a coach. Fans can catch him on Monday Night Football broadcasts or on the sidelines at his Arizona high school.
Wherever he goes from here, it's clear that Warner wants to be involved with football for as long as he's allowed to do it.