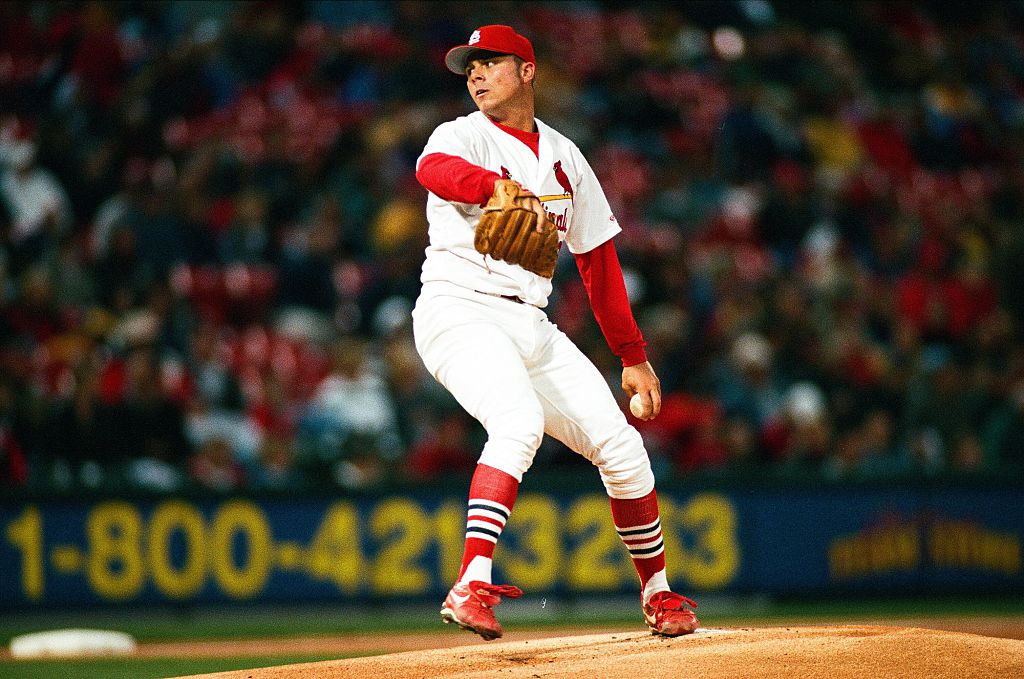 Where Is the Yips Pitcher Rick Ankiel Today?
Rick Ankiel was a young hard-throwing lefty with a promising future. Then he got the yips. He made an impressive comeback as a fielder. Where is Rick Ankiel today?
Rick Ankiel's journey through MLB has been a wild one. Literally. His pitching became so wild and erratic he had to quit. Several years later, he transformed his game into an everyday position player and, in doing so, became just one of two players in MLB history to win 10 or more games as a pitcher in a season and hit 25 or more home runs in a season. The other player to do that was Babe Ruth. Where is Rick Ankiel today?
Rick Ankiel and the yips
After a brief call-up to the majors in 1999, Rick Ankiel pitched his first full season for the St. Louis Cardinals in the 2000 season. And the 20-year-old made a good first impression. In 30 starts, Ankiel had an 11-7 record, recorded 194 strikeouts, and finished with a 3.50 ERA. 
To open postseason play, St. Louis manager Tony La Russa named Ankiel the starter in Game 1 of the NLDS against the Atlanta Braves. The young, hard-throwing lefty started the game strong holding the Braves lineup scoreless for the first two innings of the game. Then, it all went haywire in the third.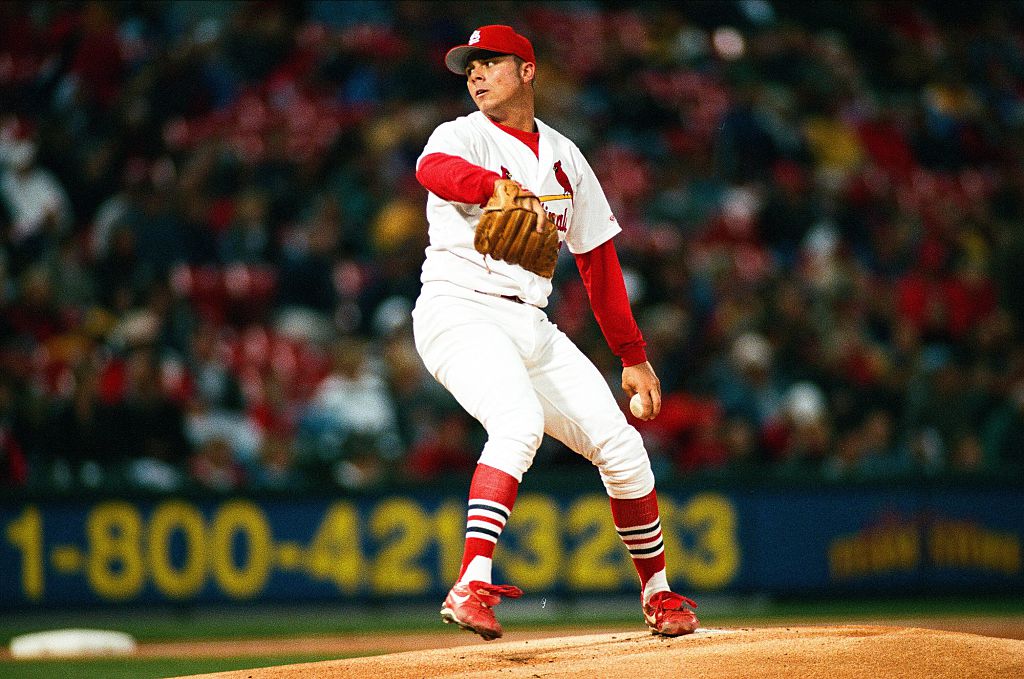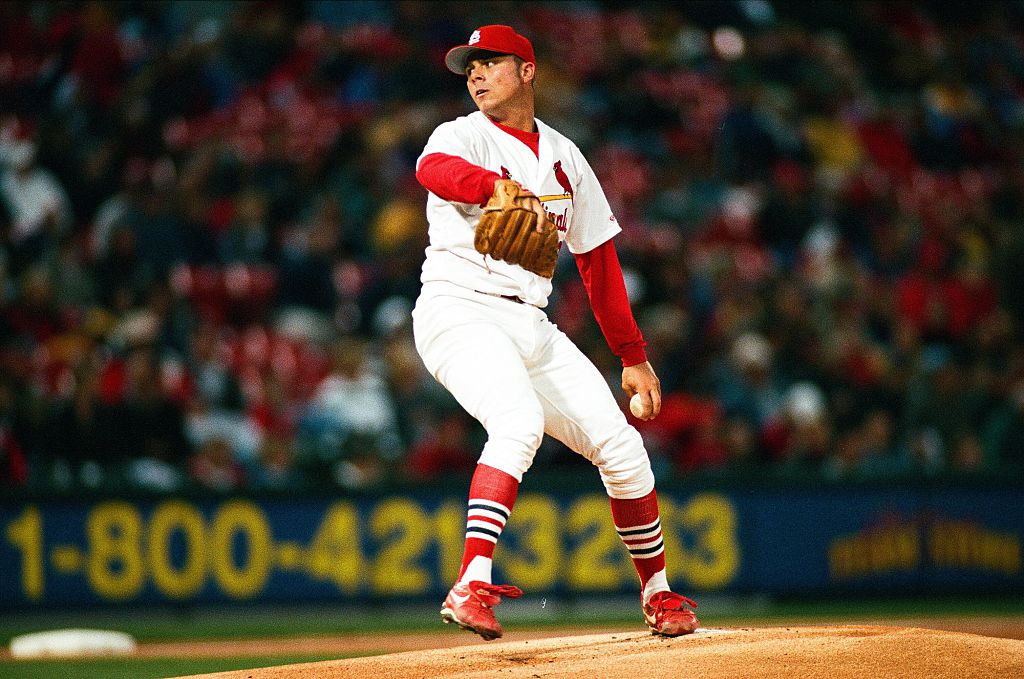 After the first wild pitch of the inning, Ankiel chalked it up to letting one get away. It happens. Then, a second wild pitch over catcher Carlos Hernandez's head. At that point, Ankiel tried focusing on his pitching keys—mechanics, mental thoughts. He then uncorked another pitch that sailed over his catcher's head. Two more wild pitches later, and La Russa pulled his starter out of the game.
A few days later, after throwing several effective bullpen sessions, La Russa informed the pitcher he wasn't going to start him against the Mets in the second game of NLCS. Ankiel protested. La Russa relented and gave him the ball. Unfortunately, Ankiel's wildness returned. He managed to get a pair of outs but only lasted two-thirds of an inning. His season and possibly his career was over. 
Rick Ankiel finished second in Rookie of the Year voting in 2000.
Ankiel comes back as hitter
In 2005, it was official. After several years of dealing with an injured arm and trying to regain his pitching form, Ankiel gave up on pitching. He wasn't, however, giving up the game. He would attempt to make a return to the majors as an outfielder. 
Two years later, the Cardinals called up Rick Ankiel on Aug. 9, 2007. In his debut as an outfielder, Ankiel hit a three-run homer in a 5-0 victory over the San Diego Padres. A couple of games later, he launched a pair of home runs in a 6-1 win over the Los Angeles Dodgers. A few weeks later Ankiel homered twice in a game against the Pirates.
In 47 games that season, Ankiel had a .285 batting average with 11 home runs. The following season he belted 25 homers in 120 games. Ankiel had done what many thought impossible and completely transformed his game into an everyday position player and done so quite successfully.
Ankiel played for the Braves, Nationals, Astros, and Mets before retiring in 2014.
Where is Rick Ankiel today?
In January 2015, the Washington Nationals announced they had hired Ankiel as a "Life Skills Coordinator." In that role, Ankiel mentored players at the major league level and in the Nationals' farm system. 
A couple of years later, Ankiel published his memoir titled, The Phenomenon: Pressure, The Yips, and the Pitch that Changed My Life. 
In retirement, Ankiel stayed in good condition pitching in a semi-pro league. He always toyed with the idea of making a return to pitch at the big-league level one day. A shot at redemption. In 2018, Ankiel announced he was planning a comeback as a pitcher.
In July 2019, after undergoing the second Tommy John surgery of his career, Ankiel officially announced he was retired from the game and wouldn't make a return. This spring, he worked as an instructor in Cardinals camp, where he worked with both pitchers and hitters. He lives in Florida but will commute to St. Louis during the season and work as an analyst for Fox Sports Midwest.
What a wild ride it's been.