Which NBA Players Could a Casual Basketball Player Score On?
Have you ever wondered if you could take an NBA player like LeBron James or James Harden in a game of one-on-one? Could you give them a good game or even be able to score one basket?
The short answer: probably not.
After all, a majority of NBA players are taller, stronger, and quicker than the average pick-up player. Most would swat every shot you take into the 10th row of seats, but there are a couple of players that could be vulnerable to giving up a bucket or two.
Here are a few NBA players the casual baller could possibly score on in a friendly game:
James Harden
James Harden can be a great defender, but only when he wants to be. Throughout a tiring 82-game regular season, Harden doesn't want to be that often. He plays the most minutes per game (36.7) of any player in the league, so he has to save his energy for the offensive end. His defense suffers as a result.
Harden is one of the biggest culprits of losing sight of the ball on defense. He constantly plays lazy off-ball defense and allows backdoor cuts for easy layups. That won't help you in a one-on-one game, but Harden's lazy instincts will surely catch up to him at one point in the game, allowing you to breeze by for an easy bucket.
Isaiah Thomas
Isaiah Thomas is currently the shortest player in the NBA at 5-foot-9. Thomas was one of the most electric scorers in the league for the Boston Celtics in 2017, but he hasn't been the same player since being traded.
Thomas is now with the Washington Wizards, his fourth team in three years since leaving Boston. In 40 games this season, Thomas is averaging 12.2 points per game and shooting a career-best 41.3 percent from three. However, his defense has been atrocious for the 24-40 Wizards.
Thomas has a 120.2 defensive rating this season, the worst rating of any NBA player who has appeared in more than nine games in 2019-20.
That tweet was from a month before the current season began. It turned out he wasn't lying. Thomas' size and lack of effort is the perfect combination for an Average Joe to take him to the hoop and give him a bucket.
Trae Young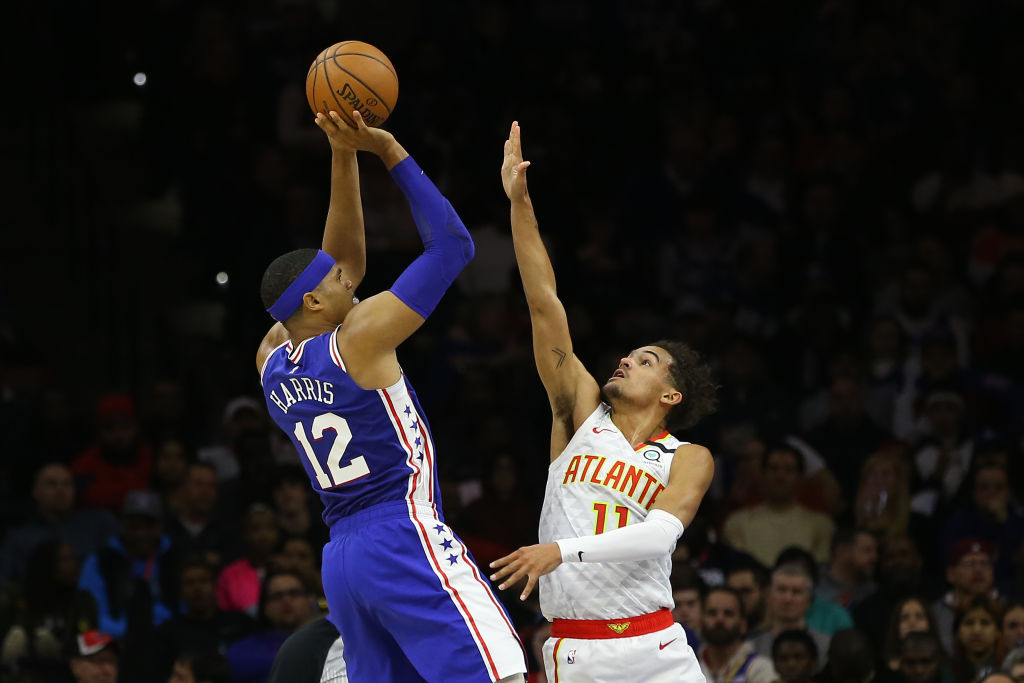 There's no denying Trae Young is a superstar in the making on the offensive end, but that's not what we're talking about here. Young would dice the average baller up so bad their ankles might actually break, but he would also allow a couple of easy ones on the defensive end.
Young has a 116.1 defensive rating this season. The Hawks' defense suffers the most when he is on the floor. Atlanta gives up 8.2 more points per 100 possessions when Young is on the floor as opposed to off.
A tall casual player could definitely score on Young in the paint. The 6-foot-1, 180-pound guard is allowing opponents to shoot 74.5 percent from inside of six feet from the basket this season, one of the worst marks in the NBA.