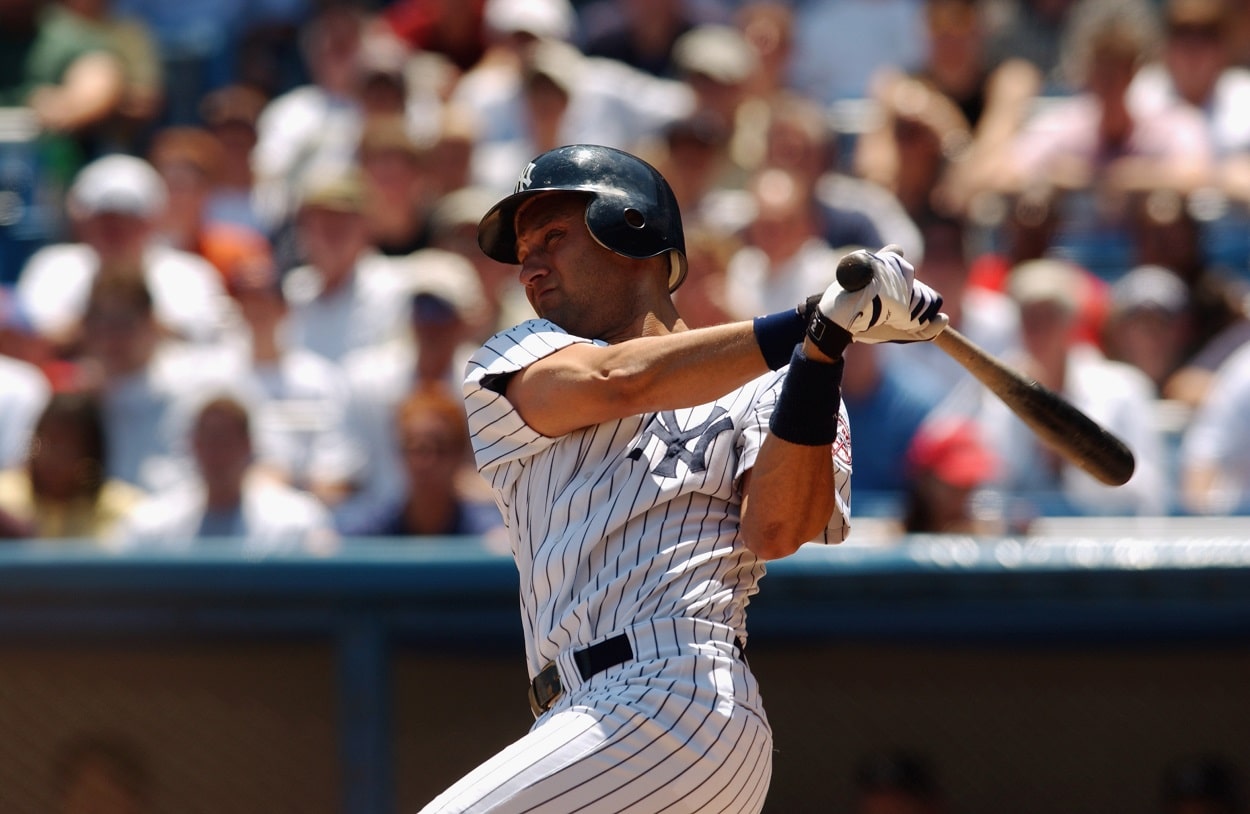 Why Is Derek Jeter Called 'The Captain' When 10 Other New York Yankees Legends Have Held the Same Honor?
A look at how Derek Jeter earned "The Captain" nickname from the New York Yankees.
You can call New York Yankees legend Derek Jeter many things. For these purposes, we won't call him what some Red Sox fans might call him (or have called him over the years), as I'm looking to keep this simple piece on the family-friendly side.
You can call him a five-time World Series champion. Or a 14-time MLB All-Star. The New Jersey native was a World Series MVP, a five-time Gold Glove Award winner, a five-time Silver Slugger Award winner, and an American League Rookie of the Year. You can call him a multi-time Hank Aaron Award winner, a Roberto Clemente Award winner, and, of course, a Hall of Famer.
But despite being all of those things, Derek Jeter, when not referred to by name, is most commonly recognized as "The Captain." I mean, there's a reason that's the name of his ESPN documentary, right? (Personally, I prefer the "Mr. November" moniker, but that's me.)
As for how or why Jeter got "The Captain" nickname? The reason is quite obvious as he was the Yankees' captain for years. But why did the nickname stick with him and not any of the other Yankees legends who had the same designation?
Derek Jeter was named 'The Captain' of the New York Yankees in 2003, the 11th in franchise history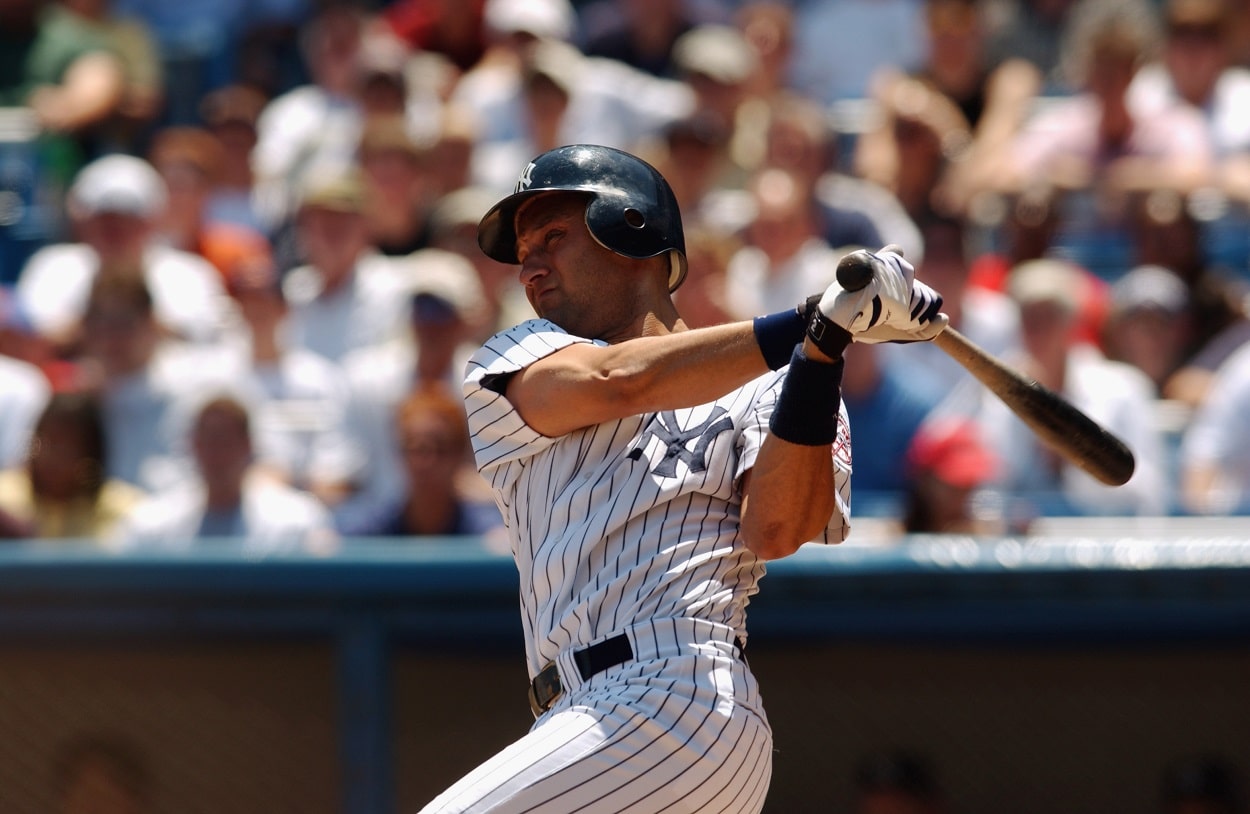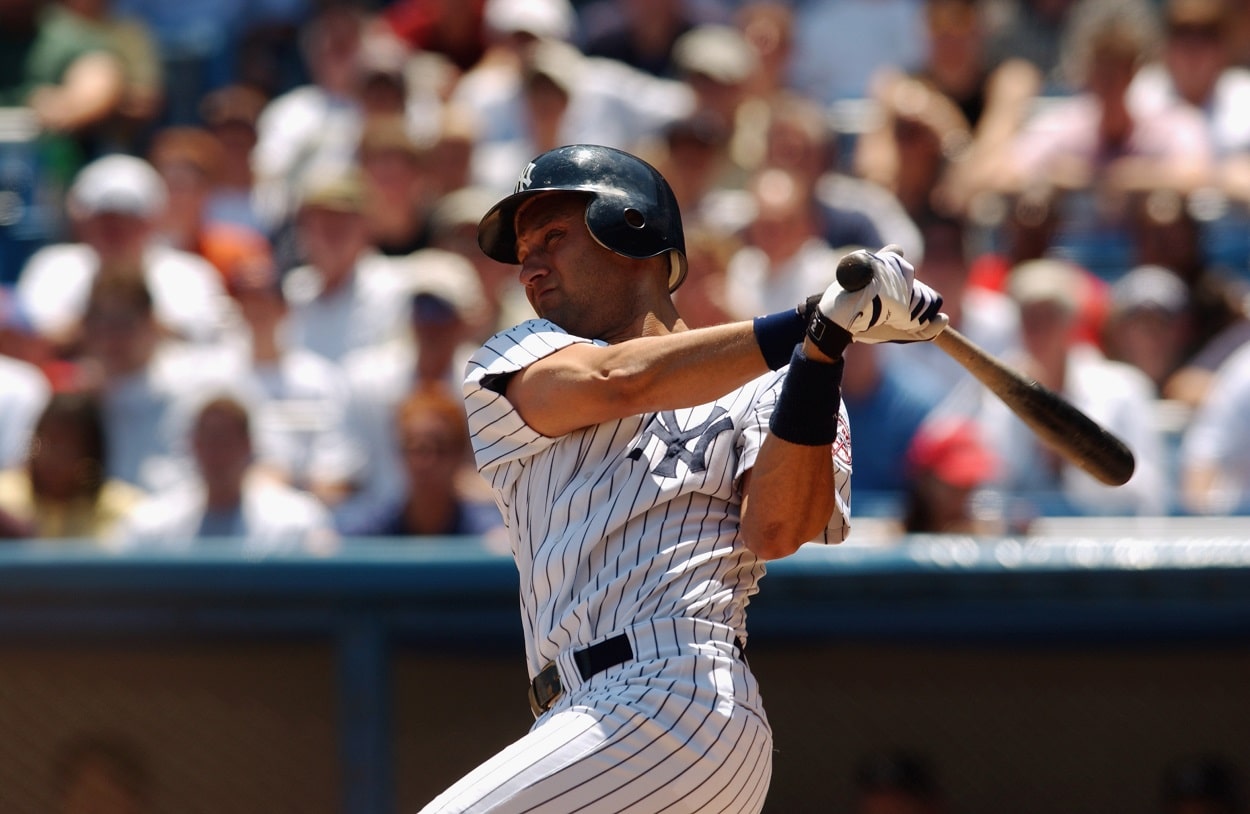 For those unaware, the Yankees don't always have a team captain. In fact, when Derek Jeter was awarded the honor on June 3, 2003, New York hadn't had one since Don Mattingly retired in 1995, the same year No. 2 made his big league debut. And Jeter was just the 11th captain in franchise history. So it's a big deal, especially when you look at the names who were given the "C" before him.
Hal Chase, 1B: 1910-1912
Roger Peckinpaugh, SS: 1914-1921
Babe Ruth, OF: 1922
Everett Scott, SS: 1922-1925
Lou Gehrig, 1B: 1935-1939
Thurman Munson, C: 1976-1979
Graig Nettles, 3B: 1982-1984
Willie Randolph, 2B: 1986-1988 (co-captain)
Ron Guidry, P: 1986-1988 (co-captain)
Don Mattingly, 1B: 1991-1995
Derek Jeter, SS: 2003-2014
You'll notice Babe Ruth and Everett Scott weren't listed as co-captains despite holding the title in the same 1922 season. That's because Ruth was stripped of the honor after just five games after climbing into the stands to confront a heckler. Everett Scott then took the role. You should also notice nobody else has been given the honor since Jeter retired in 2014.
Perhaps "The Captain" nickname has stuck with Jeter because he held the title longer than any other Yankee in history. Or maybe it's because he has the most hits in franchise history. But look at those names. That's some pretty good company, don't you think?
Whatever the reason, "The Captain" moniker will forever be associated with Derek Jeter. And Yankees fans don't seem to have a problem with it.
Stats courtesy of Baseball Reference, Contract info courtesy of Spotrac
Like Sportscasting on Facebook. Follow us on Twitter @sportscasting19 and subscribe to our YouTube channel.